Betterhelp was founded in 2013 and since then built up a team of over 8000 highly-qualified professionals. Their mission is to offer easy access and tailored service to all. Betterhelp offers one-to-one sessions and even group seminars through an app suitable both for iOS and Android, and a web app for any desktop. An experienced therapist is carefully assigned to each patient and they can interact through text, phone, and video call, offering both unlimited open chat and live sessions. The platform is highly secure and fully HIPAA compliant, ensuring that all patient data is protected using state-of-art security. Patients are therefore guaranteed freedom, privacy, and expertise, and a service tailored to fit their needs.
5.0 out of 5.0 stars5.0
Who is Betterhelp Ideal For?
Busy professionals dealing with anxiety or emotional problems.
Betterhelp offers therapy catered to any adults seeking counseling. Due to the nature of the online format, it's very suitable for all those who are restricted by time or money and aren't able to visit a therapist in person. During the sign-up process, all members must take part in a questionnaire in order to assign them a therapist.
They are then asked to answer questions about their recent mood, and their reason for wanting to see a therapist, for example. Whereas they aren't permitted to choose from a list of individuals, they can specify to have a therapist older than 45, choose their gender, race, religion, and sexual orientation. The reasoning behind this is to create a rapport between therapist and patient by enabling them to share similar life experiences, but it's not compulsory to select these preferences.
Pros and Cons
PROS
Unlimited sessions with highly qualified therapists
Free evaluation to assess your needs
You can change counselor
Tailored service with a specialized counselor
Financial aid offered
HIPAA compliant and very secure
Easy to use interface
Plenty of information offered and therapy sessions fully explained before you start
CONS
No message only subscription option
You can't choose your counselor, only matched by questionnaire
No set response time, but counselors usually reply the same day
Not covered by standard medical insurance
Fast Facts
It only takes approximately 24 hours to be matched with a specialized counselor.
Counselors are matched according to your preferences and their area of expertise.
You get your own user-friendly and secure chat space similar to Whatsapp or basic social media.
Your counselor can be contacted 24/7 through the messaging service and you can book a live session ahead of time, which is also encouraged.
Therapy sessions are also offered in the form of "groupinars" which are included in the price and cover various topics such as depression and stress management, family, or couples counseling.
Worksheets and homework are provided as part of the package.
Affordable service from $40 a week that can be canceled at any time
Free evaluation to assess your needs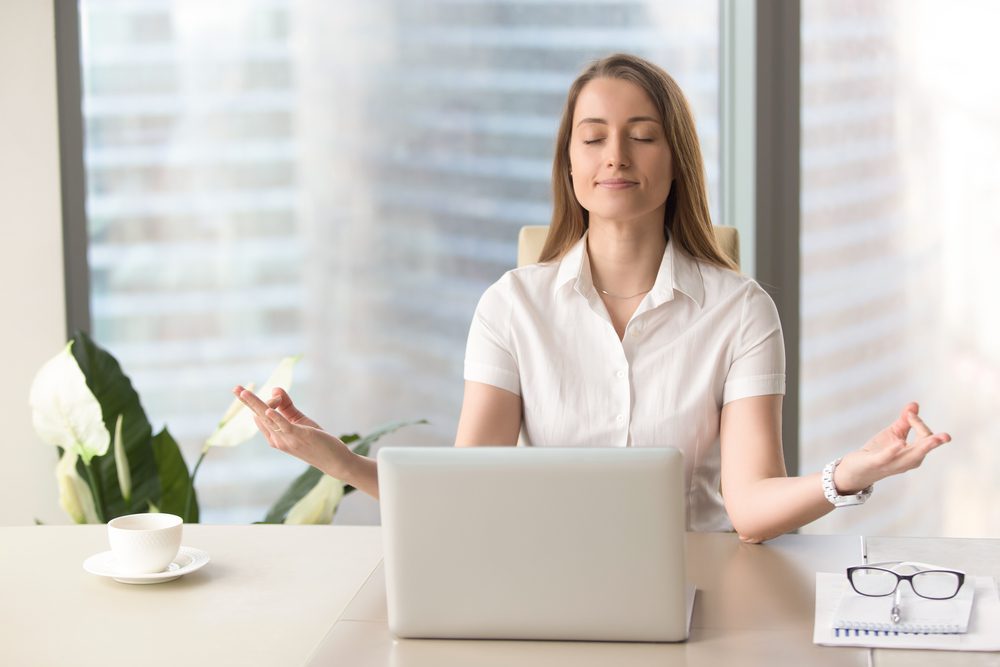 Services
Betterhelp

offers a range of treatments:
Counseling
Mindfulness-based therapy
Family therapy
Cognitive-behavioral therapy
Supportive family therapy
Psychodynamic therapy
Couples therapy
Webinars "groupinars"
Sessions Available
Betterhelp is compatible with Android, iOS, and desktops, so it can be accessed from any smartphone, tablet, or PC. You can communicate with your counselor in different ways whenever is convenient for you, according to your needs and availability. The unlimited service includes:
Unlimited messaging
Live chat sessions
Phone sessions
Video sessions
Once matched with a counselor you are given a dedicated "room" as a private and secure place to talk. You are encouraged to write about yourself and anything going on in your life. Counselors are available to answer any questions and offer guidance on any issues that trouble you. The service is 24/7 and available from anywhere with an internet connection. You can message your counselor at any time, and they will respond with insight and advice. Live chat sessions are also included in the price and are easy to book. There's a button to click and choose a time and date at the bottom of the chatbox.
Live Chat Sessions
These offer the same convenience and privacy but take place in real-time.
Instant reply and feedback
You can schedule a time that is convenient for you, and simply log in at that time.
Phone calls available – log in to confirm and the system will dial your number
Video call option – for a virtual face-to-face experience
What's Unique About Them
Although they're not the only online therapy option out there, Betterhelp stands above the rest for a couple of reasons.
Scientifically tested
Along with positive reviews, the Betterhelp service is also scientifically proven. A study was carried out by the University of California involving patients with depression. The study found that the majority of individuals reported that their symptoms were "significantly reduced" after attending Betterhelp online therapy sessions.
Client-therapist connection
The same study also found that the sessions demonstrated a strong client-therapist connection, which is crucial to the effectiveness of counseling. In fact, the study revealed that Betterhelp counselors were able to build even a stronger bond with their clients than traditional face-to-face therapy. Consumer reviews often mention that as well.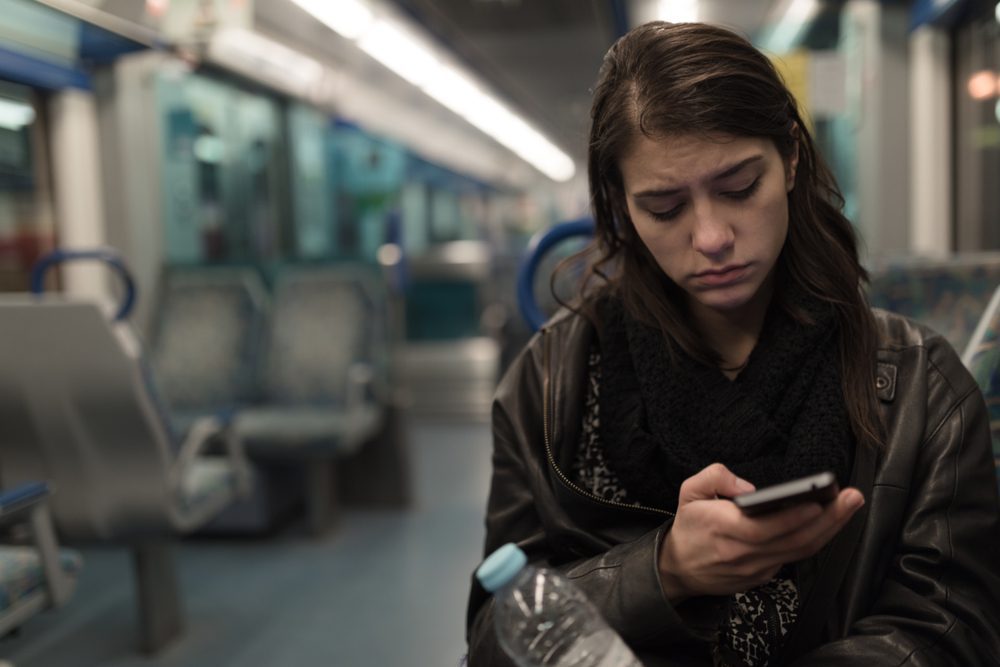 Pricing and Fees
You can choose a plan that works best for you. The pricing ranges from $40 to $70 per week (billed monthly), depending on the length of commitment you choose, and you can pay via credit card or Paypal, on a recurring basis. With all subscriptions, you are automatically entitled to unlimited chat and video calls, you can book weekly live sessions and have the option to change therapists.
You have the flexibility to cancel or change your counselor at any time and the customer service team is available to help you do so. The only negative point some reviewers have made is that there only appears to be one package mentioned on the website. The difference between paying $40 and $70 is not clear. Overall, however, the service is excellent value for money for the convenience it provides, and considerably cheaper than traditional in-office counseling.
Confidentiality and Privacy
According to Betterhelp's own website, they are "obsessed" with protecting your privacy. You can choose to remain completely anonymous. When anyone signs up for Betterhelp they are given the option to use a nickname instead of their real name. There is a shred button if you want to delete any messages. Only the site administrator will have access to personal details and emergency contact, not the assigned counselor. Phone calls are initiated automatically by the system, so the counselor won't see your phone number either.
The security in place is state-of-the-art with bank-grade 256-bit encryption, with servers in an A-grade facility. The browsing encryption system follows modern best practices and databases are automatically encrypted or scrambled if stolen. Betterhelp platform is highly secure and fully HIPAA compliant.
Counselor Qualifications
Betterhelp has a team of over 8,000 qualified, highly-trained counselors, offering therapy in all fifty states. The duly licensed and certified counselors go under a strict recruitment process and are a mix of accredited psychologists (Ph.D., PsyD), marriage and family therapists (LMFT), clinical social workers (LCSW, LMSW), licensed professional counselors (LPC). With all counselors holding a Doctorate or Master's degree in their field, plus a minimum of 3 years and 2000 hours of hands-on clinical experience, you can be guaranteed a very high standard of mental health care.
Specialties and Expertise
With such a large number of highly-qualified and specialized counselors, Betterhelp therapy sessions can cover all areas that you might need help with. Some of the main issues they have expertise in include:
Anxiety
Addiction
Depression
Grief
Family issues
Parenting
Teen challenges
Workplace stresses
Social anxieties
Feelings of Guilt
Betrayal
Divorce and separation
Overcoming infidelity
Anger management
Chronic stress
Eating disorders
Conflict resolution
Sleep disorders
Relationship issues
Trauma counseling
PTSD (Post Traumatic Stress Disorder)
Self-esteem
LGTB matters
Credibility
BetterHelp has been reviewed by a number of bodies and had a lot of positive press. The study undertaken by the University of California tested the effectiveness of online therapy sessions on depression, using Betterhelp as an example. The results were very positive and participants praised the expertise and professionalism of the counselors, along with claiming they were able to build a strong connection with them. The majority of the participants also confirmed a significant reduction in depression.
Betterhelp reviews, in general, praise the expertise of the counselors and the convenience of the service. On Trustpilot, one customer review stated that they could not recommend Betterhelp more highly, due to its "broad range of accessibility options and professional support". There is the occasional negative. One Betterhelp review stated the service is reasonable, but the website doesn't include all pricing.
Some customers are put off by the video chat option, but in many cases, people have said they've been made to feel at ease immediately. In one review, a previously anxious customer said having the option to do live chat, "helped me create a trusting relationship with my therapist". This then gave them complete confidence to try video conferencing as well.
Betterhelp has also been mentioned in several reputable publications – The New York Times, Wall Street Journal, and Newsweek have all reviewed their online therapy sessions. According to the Wall Street Journal, the format helped identify anxiety triggers and coping mechanisms faster, due to "the open-ended nature of the text chat".
Other "Good To Knows"
A sliding scale payment option is available to those entitled to financial aid. You can apply for this directly on the Betterhelp website in a few quick and easy steps.
Betterhelp is the leading part of a wide network linked to a number of other companies, like Regain.com that offer specialized therapy for a range of demographics such as teens and the LGBTQ and Christian communities
Clearone Advantage
,
Credit Associates
, Credit 9,
Americor Funding
,
Tripoint Lending
,
Lendvia
,
Simple Path Financial
,
New Start Capital
,
Point Break Financial
,
Sagemore Financial
,
Money Ladder
,
Advantage Preferred Financial
,
LoanQuo
,
Apply.Credit9
,
Mobilend
Betterhelp Review
Betterhelp
The Betterhelp mission statement is to provide therapy anytime and anywhere, to anyone who needs it. Mission accomplished, without a doubt, due to its fast-growing network of certified therapists worldwide, and unlimited accessibility.
Betterhelp is the best value for your money online therapy platform that connects you to highly qualified mental health care providers and enables you to take charge of your life and set yourself free from the limiting beliefs and issues that have held you back. Get a free evaluation to assess your needs and see for yourself.
Comments Rating
( reviews)