Teletherapy – when the COVID-19 pandemic came to rise, it brought so much uncertainty with it that people struggled to grasp this new reality. Many professionals had to completely transform their way of operations and services to deal with the challenges that came forward. Therapists fall under the same category. The pandemic changed the way therapy sessions were conducted and opened a window to a new experience: Teletherapy.
As soon as the social distancing measures were implemented, therapists could no longer have their patients visit them. Most of their patients depend on therapy to deal with traumatic experiences, depression, anxiety, and other mental health issues. Teletherapy provided a medium for the therapists to continue helping their patients.
Benefits of Teletherapy
The pandemic also saw a rise in mental health disorders and anxiety. The uncertainty about the future, the world, and the health caused many to seek therapy to cope with the challenging times. It also provided therapists the chance to get a closer look at the lives and living conditions of their patients.
Many therapists said that remote therapy allowed their patients to express their concerns related to their homes more closely. For example, a 10-year-old was scared of her toys coming alive and attacking her. She was able to point out the toys' closet in her room to show her therapist what she meant. This helped her therapist to coach her on the fear in real-time. The therapist believes that it wouldn't have been effective if they were to do this session in her office.
As per a recent survey conducted by the American Psychological Association, a massive majority of therapists have switched to teletherapy completely. Three-quarters of all clinicians only offer teletherapy services, while only 16% are offering a combination of both in-person and remote therapy sessions.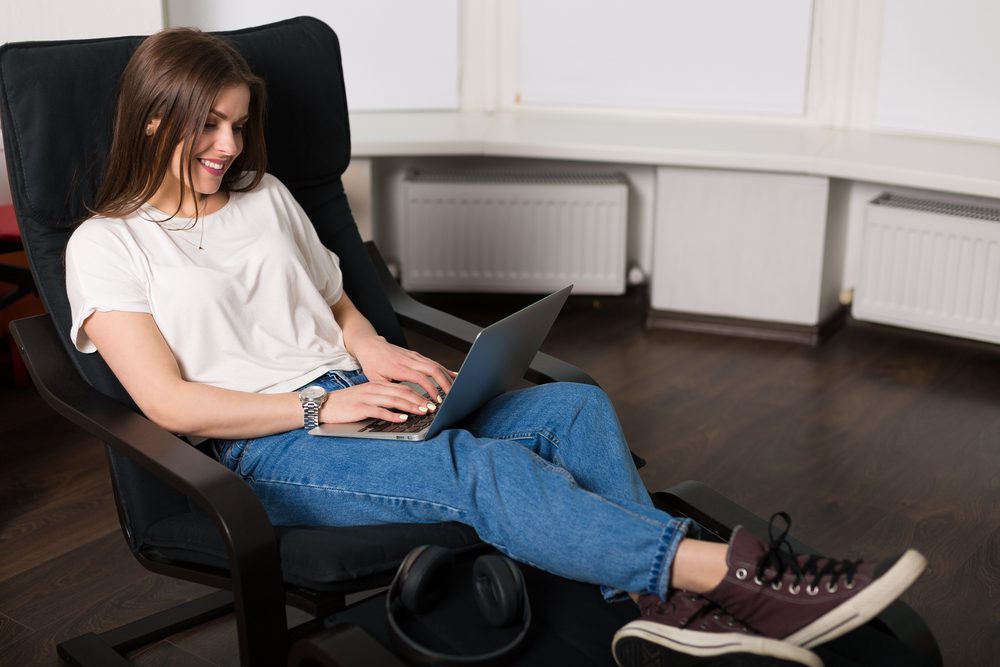 Initially, several therapists were skeptical about the idea of teletherapy because they didn't believe it could feel like "real" therapy. However, with time and indulgence in the experience, many have changed their views. The American Psychological Association conducted interviews of around 20 therapists, and most of them described their experiences with teletherapy as surprisingly positive. However, they did mention a few drawbacks of the change and acknowledged that they missed having in-person sessions.
As the world slowly prepares to reopen, may therapists have said that teletherapy has worked so well with their patients in terms of convenience and flexibility, that they wish to continue this mode of therapy even when the pandemic ends.
According to surveys, videoconferencing applications like zoom, skype, and Facetime have been the primary medium used to conduct teletherapy. Therapists and patients both have attested that these sessions have been just as effective as in-person sessions in the treatment of PTSD, anxiety, depression, and other mental health issues.
The research conducted by the Department of Veterans Affairs reported that teletherapy has served as a method to expand the reach of therapy to veterans, especially in far-flung and remote areas. Since the pandemic revealedthe effectiveness of teletherapy, it's now easier for veterans to access it regardless of the area they live in.
Teletherapy has the potential to bridge the gap between the rising number of people in need of therapy and therapists in different areas. According toa study conducted by the Substance Abuse and Mental Health Services Administration in 2017, 42.6% of people received treatment out of 46.6% with mental health issues. Now, teletherapy can help narrow this gap even further.
Drawbacks of Teletherapy
Although no therapist denies the effectiveness of teletherapy, almost all of them acknowledge that it has its own downsides.Apart from the zoom fatigue experienced by many, therapists also have to be more vigilant towards nonverbal cues that would've been easier to identify in an in-person session. This difficulty is evident in the survey conducted by the APA, which says that 76% of therapists admitted that its more challenging to treat patients in a remote setting as compared to in-person sessions.
Some therapists argue that not everything is possible over a videocall. For example, they can't comfort their patients by sitting next to them, or handing them tissues while they're in tears, and they can't even give them a tap on their shoulders. All those small yet significant moments are lost in a remote session.
More importantly, it's more challenging to maintain an environment of privacy because families are staying in due to the pandemic. Therapists have noticed that their patients find themselves in closets, cars, or even bathrooms in search of some privacy during the sessions. Most patients go through the regular anxiety of their parents, partners, or roommates hearing their confidential conversations with their therapists.
The patients aren't alone in facing this challenge. Many therapists also share the same concern about privacy in their homes. Therapists with children or pets deal with sudden intrusions during sessions and get distracted by noise. Shared living spaces pose one of the biggest challenges in ensuring the privacy of both the therapists and their patients.
How the Pandemic Changed Therapy
Before the pandemic, many laws and regulations hindered the prospects of teletherapy. There was a question mark over the insurance coverage of teletherapy sessions, the ethical and legal concerns posed by HIPAA regulations, and the differences in licensing requirements from one state to another. All of these concerns kept most therapists from offering teletherapy.
However, the pandemic helped ease these tough regulations and paved the way for teletherapy. Medicare and many private insurance providers were quick to offer coverage for various telehealth expenses by making prompt changes to their policies. These changes allowed therapists to conduct online sessions without being concerned about HIPAA violations.
It's uncertain whether these regulations would remain unchanged after the pandemic is over. However, the APA is working towards acquiring extensions of the new regulations for at least 12-month after the pandemic ends.
Conclusion
Teletherapy allowed more people to access therapy from the comforts of their homes. It has opened new doors for mental health workers to offer their services to people who most need it but couldn't have accessed it previously.
Clearone Advantage
,
Credit Associates
,
Credit 9
,
Americor Funding
,
Tripoint Lending
,
Lendvia
,
Simple Path Financial
,
New Start Capital
,
Point Break Financial
,
Sagemore Financial
,
Money Ladder
,
Advantage Preferred Financial
,
LoanQuo
,
Apply.Credit9
,
Mobilend