Financial independence upon retirement is an important aspect of life for every person. To be financially independent, people invest in their retirement age. They invest by taking up retirement schemes and pensions.
More often than not, the money gotten from retirement schemes and work pensions ends up not being enough. One needs to ask themselves whether they are saving up enough money for retirement. This has created the need for people to have sources of income even upon retirement.
There are many income methods that one can use to get money to finance their life upon retirement. In this article, we look at the best ways one can use to make money after retirement.
1. Starting a Business
Starting a business is the most common way of making money after retirement across the world. It offers great financial stability and can even boost someone into becoming wealthy. However, people are wrong when they wait for retirement to start a business.
Starting a business before retirement will ensure that by the time you are retiring, the business is well established. Starting a business while working can be a difficult task, especially sourcing professionals to work for you.
The success or failure of any business is dependent on the work personnel. When starting a retirement business, it is better to use recruitment consultant software. Such software will help you get proficient, performance-oriented work personnel. The personnel will ensure your business' success.
The recruiting software will handle the whole process of getting work personnel. It will handle posting job ads to performance vetting and reporting of the applicants. 
There is a wide array of possible business ideas that one can pick up and start a business from. Some of the most common businesses for people in retirement are grocery selling, knitting, etc.
Pick an industry that you are passionate about and have some knowledge in. Remember you do not have all the time in the world at this point. You can pick something related to your hobbies or interests and build upon that. We are all familiar with the story of the 65-year-old Colonel Sanders, right?
If you choose to start a business you need to get ready to put in the work to ensure it survives. You need to find a strategy that works and a way to finance the business. You will also have to think about management. You will need somebody to step in for you once the business is stable.
2. Working as an Independent Consultant
A huge number of people perceive retirement as the end of their professional careers. This is wrong. The years of experience that one gain in their professional field before retirement puts them on a pedestal.
Upon retirement, one can choose to proceed with their professional career, but as a consultant rather than a hands-on worker. A consultant is often required to offer guidance and advice to working professionals if they encounter a hurdle.
Working as an independent consultant upon retirement is especially common in STEM professions. As an independent consultant, you will not have to work all the time and you can use the hybrid work model for your tasks. This will grant you ample time to enjoy your retirement.
If, for instance, you worked as an IT professional, you can approach an IT company and suggest a deal to them. It is important to keep in mind that becoming a consultant is not easy. When looking to be an independent consultant, you will have to show that you have the knowledge and prowess that a business needs to succeed. 
Get creative in your endeavor as a consultant. You do not need to rely on business to come to you. You can arrange and conduct seminars and webinars for firms at a price. In the seminars, you can teach, and offer insights and expert advice from your experience.
3. Constructing Rental Houses
Upon retirement, most people move to live in their retirement houses. People start building their retirement houses before retirement. At this point, being a forward thinker will significantly boost your future in retirement.
When working on the architectural plans for your retirement home, you can suggest that the architect includes a few rental houses in the same compound. Upon completion of the rental houses, they will offer good passive income.
If you have enough capital, you can choose to construct apartment blocks to offer passive income while in retirement. Real estate properties are a good investment to provide income upon retirement.
4. Apple At Home Advisor
Many companies have moved towards employing customer service representatives who work from the convenience of their homes. Apple is at the forefront of such jobs. Upon retirement, one can apply for these positions if you have been using their devices and have enough knowledge about how to use them.
The job is fairly easy due to the convenience of working from home. It also does not cost the person anything because Apple provides all relevant resources required for the job. As a retiree, this is a good opportunity to make money from the comfort of your house doing a task that you are conversant with.
The jobs offer a good stipend and other perks to improve employee retention and ensure that their employees are well compensated. 
5. Working as an Animal Caretaker
Retirement can be a boring thing for most people. With few people around to keep you company, and nothing to do all day long, life can become boring quite easily. However, the free time one has in retirement offers a unique opportunity.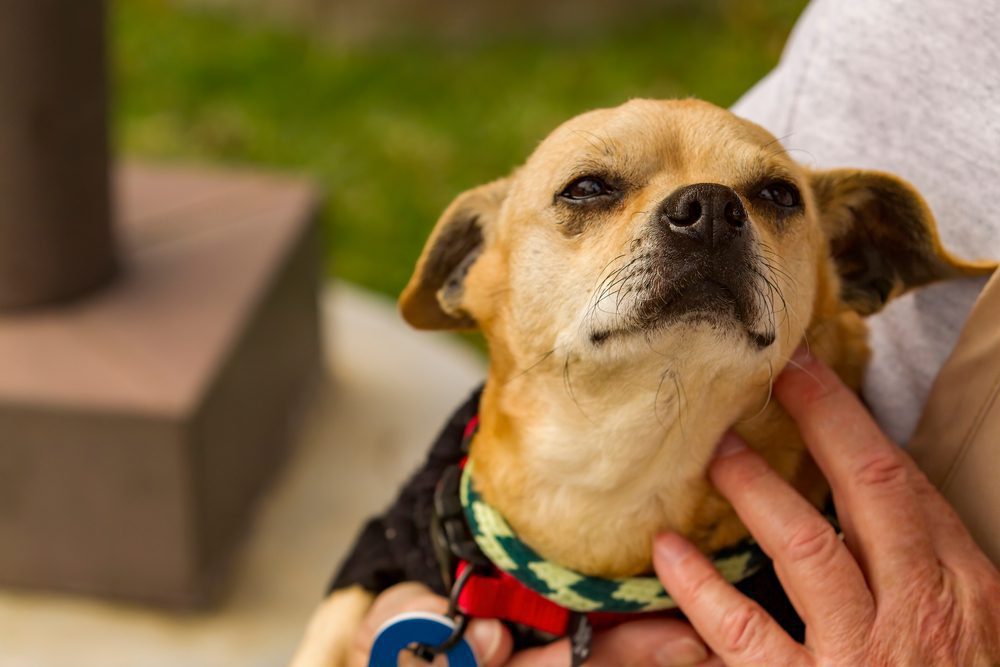 As a retiree, one can choose to take care of the pets of the neighbors when they go to work during the day. The animals will offer good company and companionship to the retiree. In some cases, they can even help improve one's health by going on walks to the park and playing.
Taking care of animals is among the least stressful and most relaxing ways of making money in retirement. It is important to keep in mind that one has to have the skills for it before seeking to take care of animals. This indirectly translates to one has to be passionate and enthusiastic about animal care to be able to pull it off.
6. Serving the Judiciary as an Online Juror
In a court of law, the panel that decides whether one is guilty or not is called the jury. The jury consists of citizens who have a clean record as law-abiding citizens. Most court systems favor the elderly when hiring jurors due to their knowledge and wisdom acquired over the years.
Upon retirement, one can apply to work as a juror in their home district. The application and vetting process for jurors is rather easy. With the advent of the Covid-19 pandemic, many courts made the switch to online court proceedings.
As a retiree, you can therefore work as a juror from the comfort of your home. This will be a steady source of income in retirement. Most proceedings are estimated to last between 20 minutes and an hour for the reviewing and rulings.
7. Babysitting
As a retiree, babysitting is a good way of making money. You can get in contact with working parents in your locale who have young kids or infants. Babysitting will help to ensure that you won't stay bored during the day, without doing anything.
The kids can also offer good companionship to the retiree during the day as they all share jokes, stories, and laughs. For most retirees, babysitting offers a significant boost to their mental health.
8. Acting
The acting industry is always looking for people to play the characters of old people. As a retiree, you can take up these acting chances to make money. Acting will also improve your quality of life as a retiree due to exposure to new concepts and work environments.
The acting career also offers a little bit of flexibility in terms of time schedule. Acting agencies also listen to the needs of the person during the recruitment process to ensure you have a positive candidate experience. Oftentimes, this is an indication of a good employer.
For retirees who have considered a career in acting at some point in their life, taking this opportunity up will ensure that you live through your life dreams.
9. Take Up Writing
As a retiree, you will have a lot of time on your hand. If you do not work towards getting a routine you will get bored. One of the activities that will keep you occupied and has the potential of turning into a new way of making money is writing.
You can take up a few writing classes and get on your way to your career as an author. You do not necessarily have to major in writing books. You may have been fortunate enough to have been part of a major event in history. If so, take a chance and write a memoir of the account.
Writing will come with several benefits. The benefits may include sharper memory, improved self-expression, and relieved mental stress. To top it off, writers get a feeling of accomplishment. With the right publishing and marketing, these benefits will extend to recognition and incredible sales.
10. Doing VoiceOvers
Ever sit and wonder who does the voice parts for video games, animations, or cartoons? Well, it is the work of voice actors. If you do not have the energy or form for acting, you can try your luck in voice acting.
The role of such personalities is to create and record vocal recordings of their performances. The performances are based on a script. The important part of the process is tonal variation, inflections, and idea delivery. The voice-over must bring your character to life.
The best part of doing voiceovers and narrations is that you can work from home. The working hours are flexible since you are your own boss. The important bit is you deliver your work for the project. However, you need to be proactive and there will be competition.
Getting a consistent flow of projects may be difficult at first due to competition. To improve your chances, you should consider taking classes, hiring a coach, and regular practice. You should also have recorded demos of your highest-quality work. The demos will be great for auditions.
11. Storytelling and Narration
Another voice-related money-maker path is narration and storytelling. Similar to voice-over acting, you will use your voice for your performance. The two are often interchangeable. Your primary work will be to tell stories.
You can take a voice-over kind of path and go into narrating and creating audiobooks. The process will generally be the same. You can also host book narrations in your house. This can be some sort of kid's event.
12. Start Your Music Career
You might have taken music in high school and had a band. Perhaps you took lessons in your early years but had to quit to focus on school and your career. Perhaps you even had a band and broke up. If you had an interest in music in your early life, you can revive it in retirement.
Most people abandon their musical ambitions due to work and time factors if it is not their primary career path. In retirement, you will have the time and money to invest in your musical ambitions. You do not have to write a hit pop song and tour the world to make money out of music.
You can take on the path of performance in your genre of choice. You can also take a teaching approach. People are always looking to learn instruments. If you are good enough you will have kids and adults lining up for lessons.
13. Become A Life Coach
In your retirement, you can become a life coach. People need somebody who will show them the way and help them make crucial decisions in life. In your retirement, you can coach such people and give them advice to help them reach their goals.
To begin your endeavor, you will need to find your niche, get the certifications, and then finally set up your business. Once you are in the business it is important to ensure you create a footprint in the industry. This will help you grow and get more clients
Conclusion
When looking into the various ways of making money in retirement, you should ensure that the method chosen does not stress the retiree too much. Ways such as starting and running a business can cause significant stress to the business owner. This means that it cannot be done by all retirees because people have different stress thresholds.
The easiest and most comfortable money-making method for retirees is to turn their passion or hobby into a money-making endeavor. Using your passions and hobbies will mean you will commit long-term and enjoy what you are doing. After all, you are retired, it is your time to do the things you really love. 

Clearone Advantage, Credit Associates, Credit 9, Americor Funding, Tripoint Lending, Lendvia, Simple Path Financial, New Start Capital, Point Break Financial, Sagemore Financial, Money Ladder, Advantage Preferred Financial, LoanQuo, Apply.Credit9, Mobilend
Comments Rating
( reviews)