Ad Disclosure: We receive referral fees from advertisers. Learn More.
Since 2015, 5kFunds has been focused on helping under-served consumers by offering loan options that do not have a minimum credit score requirement. Feedback from the Better Business Bureau lead us to believe that 5K Funds is not entirely reliable, and loans taken through 5K Funds should be done with research and caution.

5kFunds Fast Facts
Loan Amounts: $500 to $35,000
APR: 5.99% to 35.99%
Minimum Credit Score: Not Required
Loan Type: Personal Loans
Repayment Terms: 61 days to 72 months
Direct Lender or Marketplace: Marketplace
Turnaround Time: Varies by Lender
Best For: Borrowers searching for quick funds with favorable rates
5kFunds Pros & Cons
Pros
No credit check required
Quick and easy application process
Reputable and vetted lending partners
Quality customer support
Cons
Origination fee depending on the loaner
Lack of information about lending partners
No live chat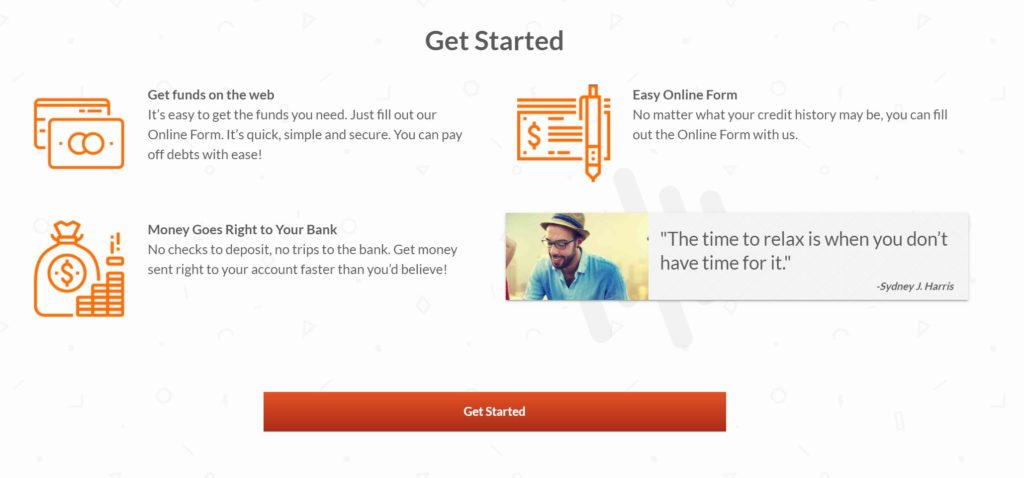 5kFunds Cost of Loan
5kFunds offers flexible personal loans ranging from $500 to $35,000, and competitive rates that range from 5.99% to 35.99%. It's repayment options are ranging from 61 days up to 72 months. Their services are completely free of charge, although partner lenders will charge fees and/or interest that is clearly disclosed in the loan terms for your approval.
5kFunds Qualifications
To get started, there is a list of criteria you need to meet:
US citizen or permanent resident
You must be at least 18 years of age
Steady source of income
To apply you need to have access to the following information as well:
A government-issued ID
Income or employment information
Valid bank account
After you've met all the qualifications, you can get started with 5kFunds by following these few steps:
Select the loan amount you would wish to apply for
Enter your loan amount, then enter your preferred monthly payment.
Enter your basic personal information
Enter your current address and your bank information
Submit the online application form
Once your application with 5kFunds is processed, within a few minutes, you will be presented with a variety of available loans that you pre-qualify for. Review the options available and select the one that works best for you. After that, you will be contacted by your lender to complete the process and negotiate your terms and conditions with them directly. Some lenders may perform a hard credit check, which could lower your credit score.
5kFunds Reviews and Ratings
5kFunds's BBB Rating is C-
5kFunds is not rated by the Better Business Bureau. But its parent company, 365 FastLoans, has a C- rating with 1 complaint and 0 reviews. Reviews on Trustpilot are a little bit of a mix, it scores an average rating of 3.8 stars out of 5, with no more than 4 reviews. Is true to say that 5kFunds, does not have the strongest presence online, however most customer reviews indicate that people who needed emergency funding were happy with the services of this online lending platform.
Things to remember
It is an online personal loan marketplace and does not fund loans. It instead exists to aid you in searching and deciding on a suitable lender, as well as helping you compare loans.

5k Funds data is encrypted using bank-level security protocols. With a thorough privacy policy, 5Kfunds does not share your information without your consent, although it does distribute some details to partners and service providers.

It provides an informative and educational loan FAQ section on their website.

5kFunds will not affect your credit; however, you should expect your lender to eventually do a credit check, which will temporarily lower your credit score.

Be sure to read the fine print as documented in their Privacy Policy regarding what personal information the company collects, uses, stores, and shares.

They do not charge any fees, however individual lenders may have their own origination and application fees.

Make sure to keep in contact with 5kFunds and your lender when you have any questions.
In conclusion
5KFunds is a great marketplace to compare and apply for personal loans, especially if you have had credit challenges in the past. It is a good solution for anyone looking for an efficient and affordable way to finance life projects, expenses, or other spending. Furthermore, the company's combination of terms and interest rates make for a blend of convenience and flexibility.