You are probably wondering if pursuing a career related to CFA is worthy of your time and money. Well, we can say yes, it is worth it. There are a few main reasons why you should do this, and today we are going to explain all of the most common ones. Just to clarify, CFA stands for Chartered Financial Analyst or CFA® and it is a bit ''elegant'' career as you shall see.
It Is The Most Prestigious In The Realm Of Finance
Yes, this type of job is known as elegant and prestigious, it is special. Individuals can work in hedge funds, portfolio management, pension funds, private banking and so much more. If you like what you have just seen, keep in mind that you may need to consider AnalystPrep CFA review in order to get more details and specifics. Anyway, this type of job is appealing and extremely important. Hence, you will have all sorts of benefits while working.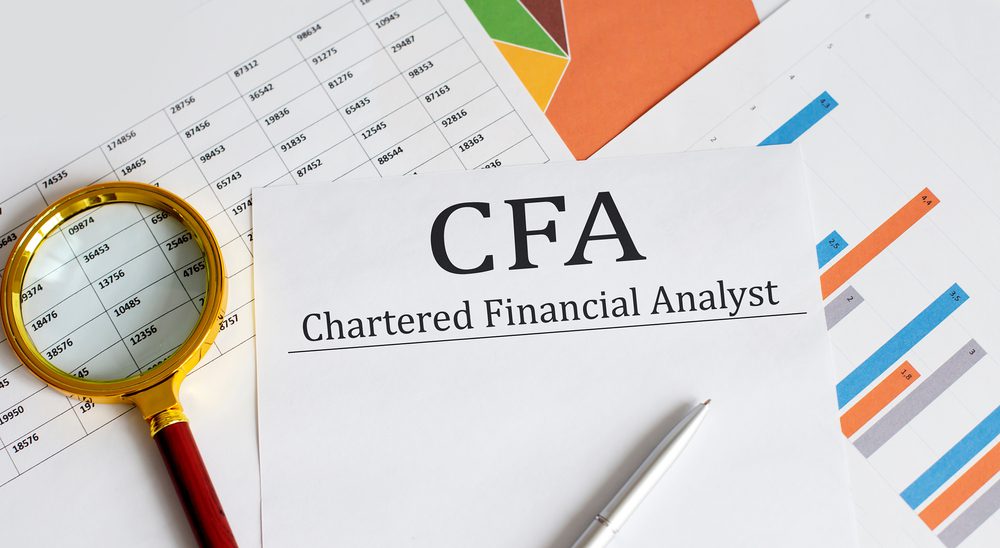 CFA Curriculum Tells Others That You Have Detailed Knowledge When It Comes To Finance
The CFA Curriculum is the leader in the industry and something you need to try and add to your life if possible. First of all, it is designed, so it will provide you with all the knowledge you need. There are three exams, and we can call these levels. Each one has 10 topics, and these topics are the same for all 3 levels. However, with each new level, you will have to learn more details and understand more specifics. Hence, you will end up with a massive amount of knowledge you can use in finance.
Amazing Networking Options
There are over 167,000 individuals like you all over the world. The number is growing all the time, and we can see the increase in most countries. Thanks to all of this, you are going to enjoy amazing opportunities and have a massive network that you can use. Keep in mind that you will be a part of the CFA Institute. Therefore, you can enjoy the help when you need it the most.
Ideal For Working In Investment Firms
If you are looking for a way to work in some of the best-known and massive investment firms, CFA is mandatory. First of all, you will have the skills, knowledge, and foundation that these firms needed. Then we can see that you are looking at an elegant profession that will help you stand out from the crowd. All of this is important, and we can add extremely beneficial in the realm of finance.
This benefit is so important that we can see that some companies of this kind will hire CFA individuals for their divisions only. At the moment you can see top 10 companies of this kind, and you can deduce the potential and get a better idea about what to expect. This is not something that is not going to change or disappear any time soon. Thus,  we can generalize it as one of the most essential and the most important benefits.
Better Salary
At the end of the day, every work is about salary, and any action or piece of education that can increase it will be appreciated. CFA can help you with that. In a nutshell, you are looking at over 54% higher salaries compared to other employees in the world of finance. As you can assume, this is a massive increase, especially if you know that employees in finance already have really high salaries. As such, we can consider CFA as one of the most important and beneficial improvements you can add to your career and the one that will make massive differences when it comes to where you work, how you work, and how much money you make.
You Can Avoid Some Requirements
An interesting fact here is that you can work in many different countries. What is more important is that these rules and additions are new to most the countries, hence some of them have declined or removed some of the requirements.
What this means is that you can work pin most parts of the globe, and you can avoid certain requirements, complications and etc. This makes your career easier and simpler, hence more appealing for some of you. Will this change in the future? Probably, but even then, you are looking at a massive benefit.
The Final Word
CFA is something you definitely need. First of all, we can see much better and more versatile opportunities that are going to change your life. We also have much better salaries, which is obviously essential in finance. Last but not least, we can see a special effect CFA has on you and on people around you. The bottom line is obvious. CFA is something that has countless perks but not a single downside.
Clearone Advantage
,
Credit Associates
,
Credit 9
,
Americor Funding
,
Tripoint Lending
,
Lendvia
,
Simple Path Financial
,
New Start Capital
,
Point Break Financial
,
Sagemore Financial
,
Money Ladder
,
Advantage Preferred Financial
,
LoanQuo
,
Apply.Credit9
,
Mobilend
Comments Rating
( reviews)