November 19, 2023 – Presidential Elections
As the sun crept over the Buenos Aires skyline this crisp November morning, I find myself caught in the palpable tension that blanketed Argentina. Today, a nation stands at a pivotal juncture, its people poised to decide their future in an election that could redefine the economic landscape of South America's second-largest economy. The streets buzz with a mix of anxiety and hope, mirroring the uncertainties that have long plagued our economy.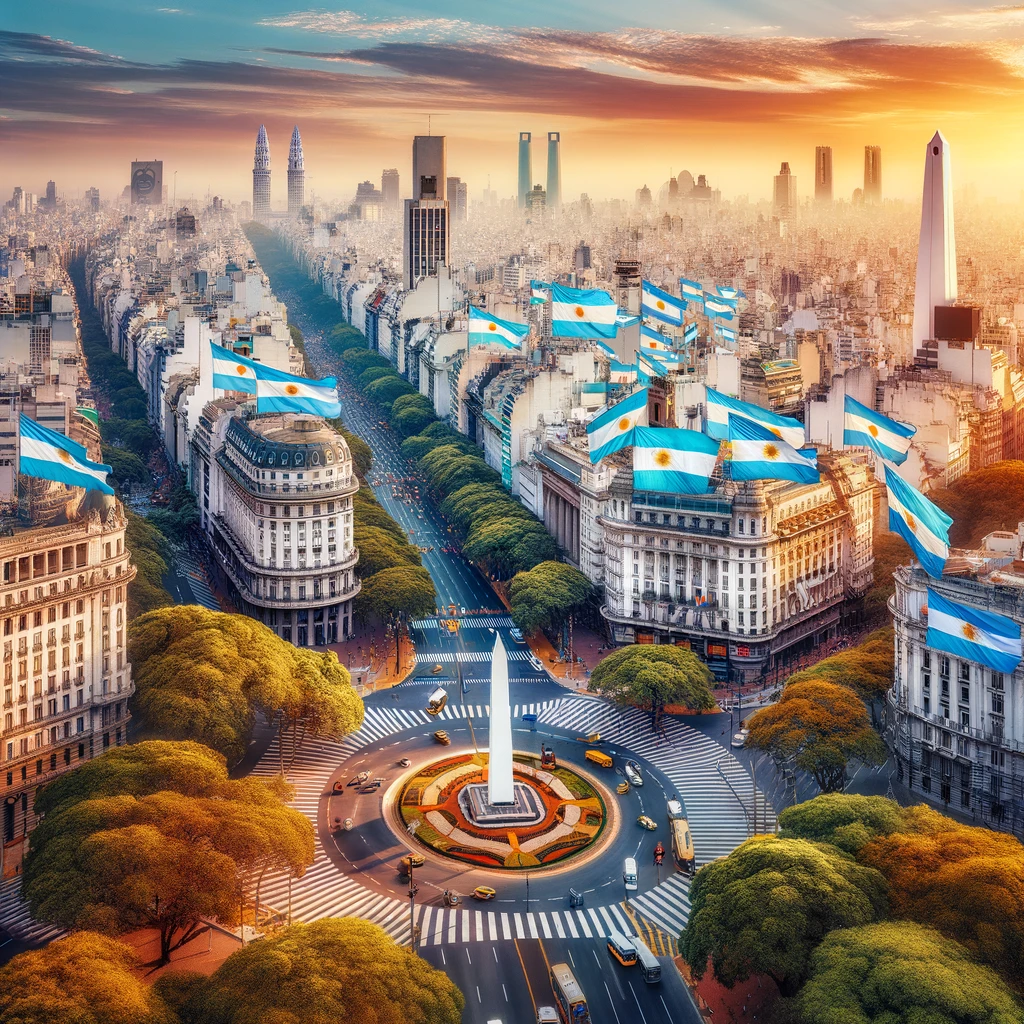 Tension blankets Argentina on this crucial election day.
People yearn for a resolution to inflation and poverty.
The nation faces a pivotal decision: choosing a new leader and a path forward.
At this crucial moment, no victor has emerged, leaving the air thick with anticipation. As I navigate the crowded avenues, I am reminded of the immense responsibility resting on the shoulders of millions who, like me, yearn for a resolution to the relentless inflation and poverty gripping our beloved country. Today, Argentina chooses not just a leader, but a path.
Argentina's Economic Turmoil
As a finance writer, I've witnessed firsthand the rollercoaster of economies around the globe. But Argentina's story strikes a unique chord. For years, we've grappled with an economic tempest, marked by spiraling inflation and deepening poverty. These aren't just numbers on a page; they're the reality for millions of Argentinians.
Spiraling inflation and deepening poverty affect millions.
The Rodriguez family's struggle with rising prices.
Small business owners adjusting prices to survive.
The nation seeks a leader to navigate these turbulent times.
Take, for instance, the Rodriguez family from Cordoba, who shared with me their struggle to keep up with skyrocketing prices. Each trip to the market is a battle, with basic necessities slipping further out of reach. Their story echoes in households across the nation, where dreams are deferred, and financial security feels like a distant memory.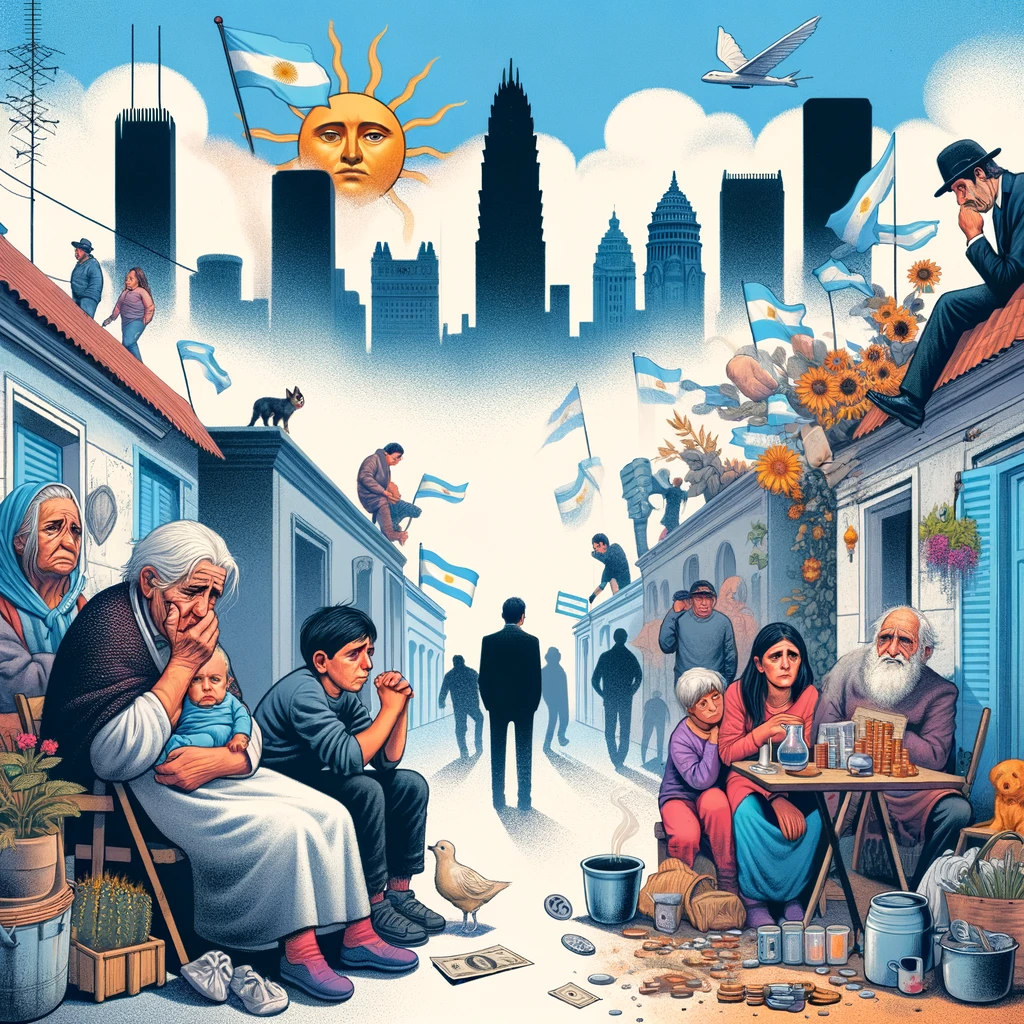 Inflation here isn't just a statistic; it's a thief, stealthily eroding the value of hard-earned wages. I've seen the frustration in the eyes of small business owners in Buenos Aires, forced to adjust prices daily just to stay afloat. Their resilience is admirable, but the toll is undeniable.
As we stand on the brink of this crucial election, the weight of these economic woes is ever-present. The nation craves a leader who can steer us out of these turbulent waters. Our collective hope is for stability, for a chance to rebuild and prosper. Today, as Argentinians cast their votes, they carry not just a ballot but the heavy burden of a nation's economic despair and the flickering flame of hope for a brighter future.
Profile of Javier Milei
In the landscape of Argentine politics, Javier Milei stands as a figure both polarizing and compelling. His ascent from a television pundit to a presidential hopeful is a narrative that captivates and divides. Milei, with his libertarian principles, promises a radical departure from the status quo, appealing to a populace weary of economic stagnation.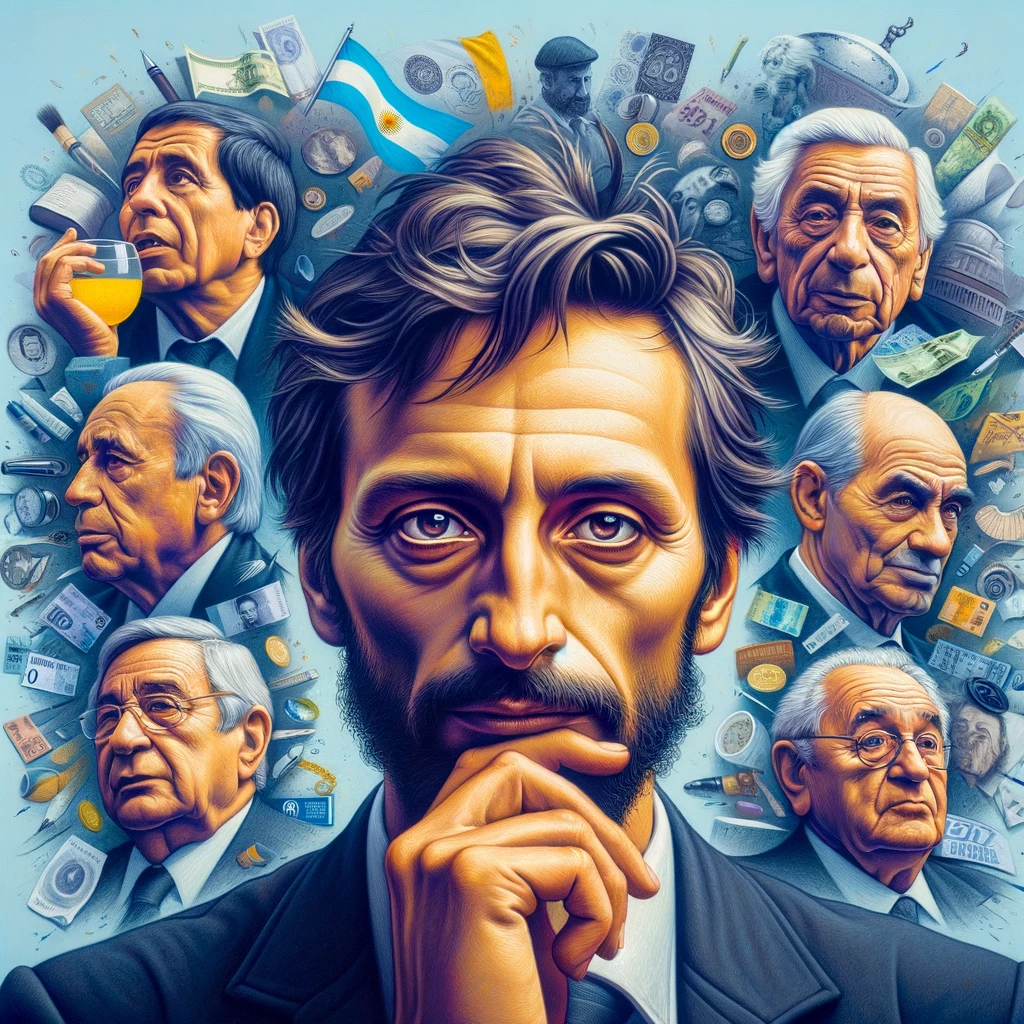 Milei: A polarizing figure in Argentine politics
Promises a radical departure from the status quo.
Advocates for free-market principles and minimal government intervention.
Public opinion is divided
Some see him as a beacon of hope.
Others view his economic ideas as a significant risk.
Milei's economic doctrine is unorthodox, particularly in a nation wearied by conventional political rhetoric. He advocates for free-market principles, minimal government intervention, and a staunch opposition to the prevalent fiscal policies that, in his view, have led Argentina down the path of economic hardship. His rhetoric resonates with those who feel left behind, those yearning for a drastic change in direction.
But as I wander the streets of Buenos Aires, talking to people from all walks of life, I sense a dichotomy in opinions. For some, Milei is a beacon of hope, a chance to upend a system they believe has failed them. For others, he's a gamble, a leap into the unknown with unpredictable consequences. His economic ideas, while bold, carry the weight of uncertainty.
On this election day, as Argentina stands at a crossroads, Milei's vision for the country's economic future is under the microscope. His promises of sweeping reforms and a shift towards a more libertarian economic model are both his strength and his vulnerability. The question on everyone's mind is whether his approach can indeed be the panacea to Argentina's persistent economic woes or if it is a risk too great in a time of such precariousness.
The Israeli Economic Miracle: A Model for Argentina?
In the midst of Argentina's economic turmoil, it's enlightening to look beyond our borders for success stories. One such example is Israel's remarkable recovery from its economic crisis in the 1980s, a narrative that offers both inspiration and lessons for us today.
Israel's successful recovery from its 1980s economic crisis.
Drastic cuts in government spending.
Wage controls and emergency price controls.
Devaluation of the Shekel and fixed foreign exchange rate.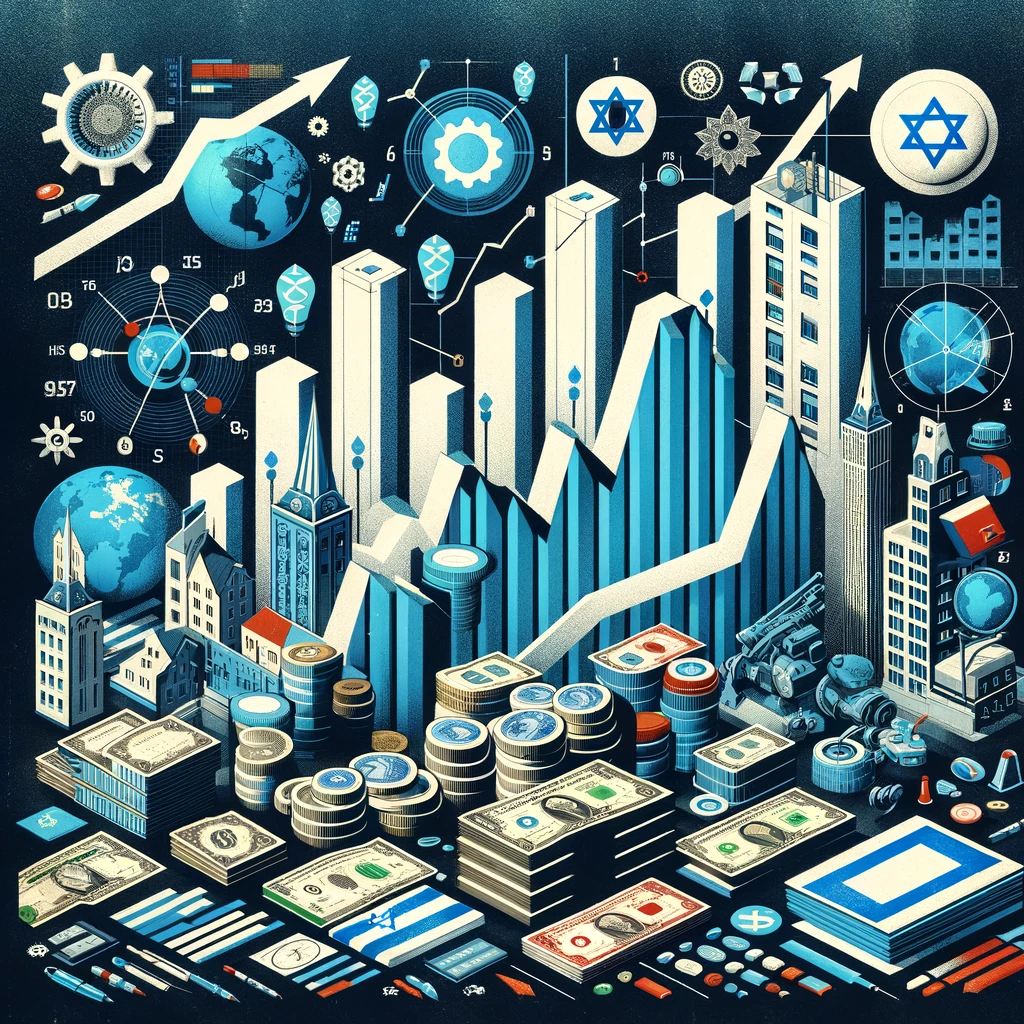 Could Argentina adopt similar strategies for economic stability?
In 1985, Israel was grappling with an economic predicament not unlike ours: runaway inflation nearing 450% and a populace losing faith in their government's ability to manage the crisis. The Economic Stabilization Plan introduced by the government then was a bold stroke, a blend of austerity and innovation. It included drastic cuts in government spending, wage controls in partnership with powerful labor unions, and emergency price controls on essential goods. The Shekel was devalued, followed by a fixed foreign exchange rate policy, and the central bank's ability to print money was curtailed.
These measures, tough as they were, laid the groundwork for Israel's economic resurgence. It's a story of resilience, of a nation facing its economic demons head-on. As I reflect on this from the bustling streets of Buenos Aires, I wonder: could Argentina take a leaf out of Israel's book? Could such a blend of fiscal discipline and structural reform be the key to stabilizing our economy?
As Argentinians, we must ponder whether the lessons from Israel's experience could guide us. Perhaps, like Israel, we need a comprehensive approach that combines short-term sacrifices for long-term stability. However, the challenge remains in adapting these lessons to the unique fabric of Argentine society and economy, ensuring that the cure doesn't become more painful than the ailment itself.
The Election Day Atmosphere
Today, on this pivotal election day, the air in Argentina is electric with anticipation. As I stroll through the streets of Buenos Aires, I can feel the pulse of a nation at a historic crossroads. There's an undercurrent of excitement, a sense of being part of something monumental.
Buenos Aires is alive with anticipation and excitement.
Cafes filled with discussions about the future.
Long lines at polling stations.
The election symbolizes a collective moment of decision.
Voters carry the hope for economic revival.
Uncertainty and fear of change linger.
The cafes are abuzz with animated discussions about the future, and the lines at polling stations snake around blocks, a testament to the fervor gripping the nation. Everywhere, there's a mix of hope and apprehension. People speak of change, of desperate need for economic revival, but there's also a shadow of doubt, a fear of the unknown that a change in leadership might bring. This election isn't just a political event; it's a collective moment of decision that could alter the course of our nation's history.
Argentina: A Nation at a Crossroads
As the sun sets on this election day, Argentina stands at the threshold of a new era. In the quiet after the storm of a day charged with expectations, we are a nation holding its breath, awaiting the verdict that will chart our economic future. Regardless of the outcome, today marks a defining moment in our history.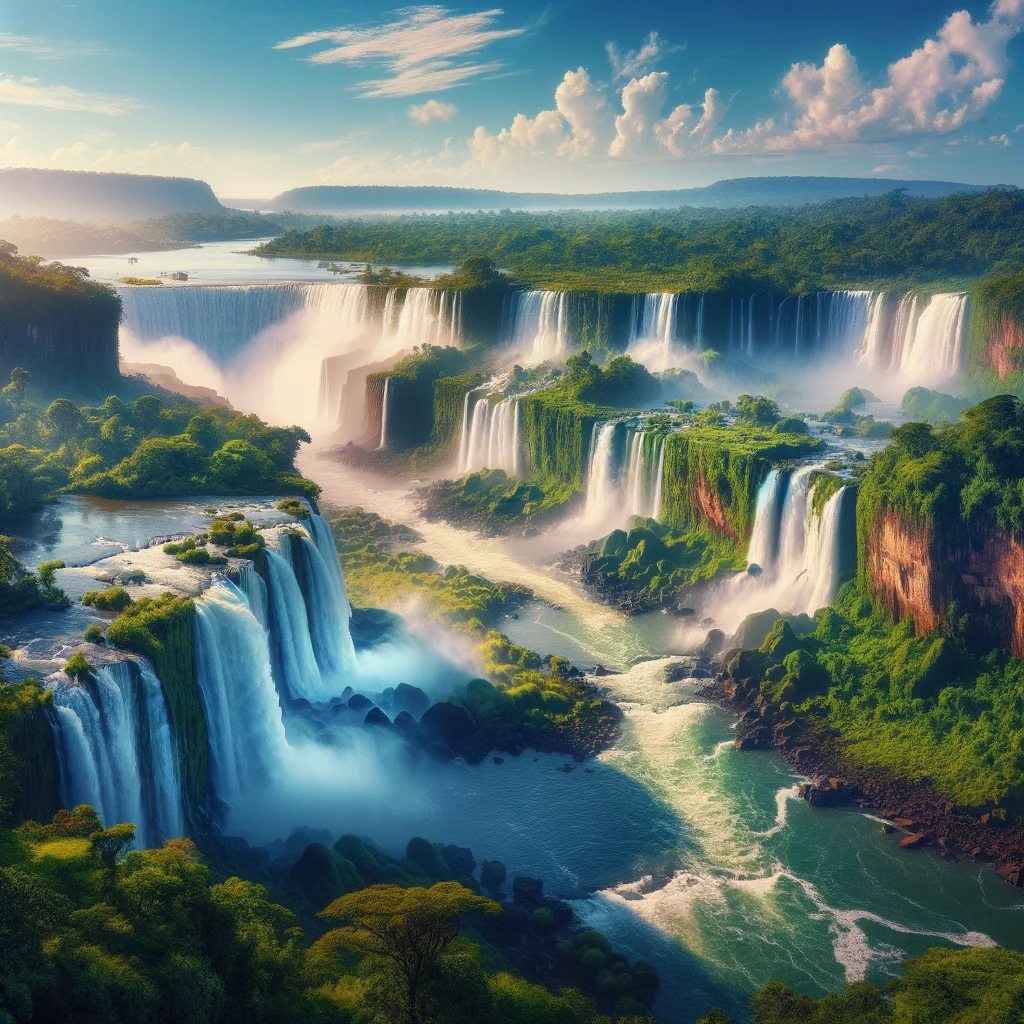 Argentina awaits the election results, marking a defining moment.
The nation's economy reflects the hopes and hardships of its people.
A shared resolve for stability and prosperity.
Argentina prepares to face future challenges with resilience.
In my years as a finance writer, I've learned that economies are more than just numbers; they are the heartbeat of a nation, reflecting the hopes and hardships of its people. Today, we voted not just for a leader but for a vision, for a path out of economic turmoil. As I pen these thoughts, the future remains uncertain, but our resolve as a nation is clear. We yearn for stability, for prosperity, for a chance to reclaim the narrative of our country. Argentina's story is far from over, and the path ahead may be fraught with challenges. But in the spirit of resilience that defines us, we stand ready to face whatever comes next, our eyes set on the horizon of hope and renewal.