Microsoft BI has transformed how businesses do financial reporting. Today, financial reporting has become more appealing and not the boring process of years ago. It is vital to be well-conversant with how Microsoft BI works to maximize its capabilities as a business owner.
This post takes a more in-depth look into how Microsoft BI works. We will see what it is and how you can use it to make your business's financial reports more interactive. As a finance expert or business owner, you'll be able to use Microsoft BI by the end of this post.
Let's get into it.
What Is Microsoft Power BI?
First, it will help to know what Microsoft Power BI means if you are a complete novice. These are systems and services designed to help businesses visualize their data. Microsoft Power BI makes data more interactive for users and helps provide data warehouse services.
There is a lot that Microsoft Power BI helps businesses do with better efficiency. You can use it for data preparation and custom visualization. Also, it can help you discover, store, report, share and organize your business's financial data and reports for enhanced productivity.
Various Uses Of Microsoft Power BI in Financial Reporting
It is also vital to learn the various uses of Power BI in the finance sector. We've mentioned that it can ensure your data is compelling and that users can draw insights from it without any problem.
Here are other uses of Microsoft Power BI.
Data Consolidation
Big data is increasingly becoming popular in the business world today. However, consolidating big and very big data sets is one daunting task business owners have to do. This is especially true with other mediums having limitations on the volume, complexity, or nature of the data they process.
Microsoft Power BI doesn't have such limits, making it attractive to data handlers. You can use it to manage various kinds of data and get the desired results. This makes it an ideal pick for small and big businesses that handle different kinds of data.
Power View
As said earlier, Microsoft Power BI is an excellent data visualization tool. It is also good for data presentations when it comes to financial reporting. The Power View feature makes it possible to create interactive charts, data maps, and graphs that make data presentation seamless.
You can use this feature to ensure your financial reports are clear and effective. It's easy for a remote team to understand data when its presentation is excellent. This feature makes it easy for such a team to draw conclusions from the data and make informed business decisions.
Accurate Projections
Business owners always need to predict what the future holds. Financial reports and data can help you make projections. This will then impact your decisions, especially if you need to tweak your strategy.
Power BI has the tools you need to make accurate projections. Your ability to draw insights from data will depend on its presentation. That's why data visualization is essential in finance reporting.
Word Cloud can help your team get a better view of business data. This Power BI feature will help amplify the visual aspect of data using infographics. This makes it possible to get the desired view.
Also, the "what-if parameters" feature available in this tool can be helpful. You can use it to create interactive projections and make it easy to compare various data sets. You can draw projections for any assumptions using this tool.
Boosting Collaboration
Microsoft Power BI, as said before, has become more accessible than ever before. This means every team member, primarily a virtual one, can access it from any location. It is also more shareable, with good security, making it possible for teams to use it without any cyber threats.
These features have made it one of the best tools for collaboration. You can be sure that your operations will be smooth, especially between the business and finance teams. Thus, many firms adopting Power BI are looking at its collaborative aspect and its potential benefits.
Quick Insights Feature
Businesses rely on data for various reasons. One is to draw helpful insights that make it possible to make key decisions. As a business owner, the quick insights feature of Power BI might interest you. It helps with quick data analysis that makes drawing these insights easier.
This feature of Power BI can help ensure you have the facts needed to make conclusions. In short, it prevents a business from relying on guesswork. You can use this feature to analyze data from a quarter, year, etc. It will make your work easier and help increase accuracy.
Financial Reporting Using Microsoft Power BI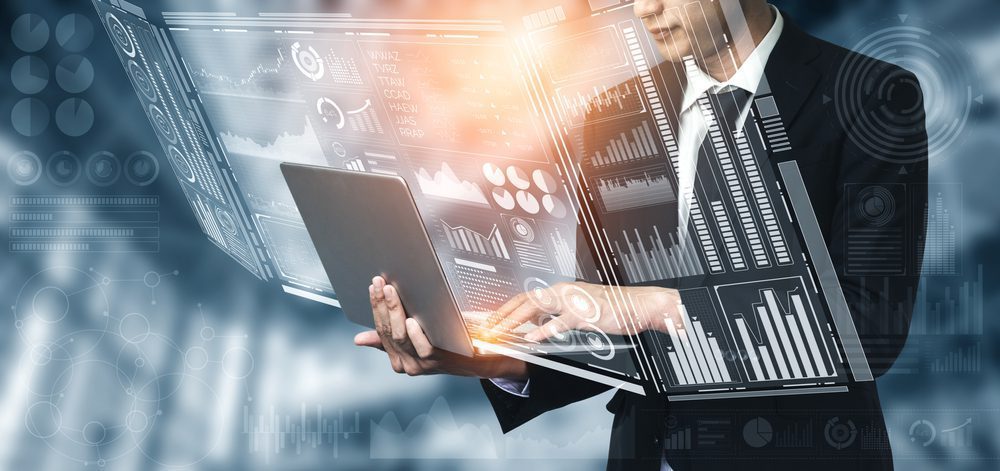 So, how do you go about financial reporting using Microsoft Power BI? Well, getting started with this program isn't as daunting as it was before its re-release some years ago. That's why the number of users is growing every day, and you could already be a user.
This post has provided a background of how this program works. You only need to start learning about it using sample data for practice. Here are the steps to follow:
Set up your sample data in Power BI. This will help you learn how the tool works and the results you can expect using real data.
Set up your queries once you have your data in the program. Check on the menu at the top of your screen, click on edit queries, and follow the steps to set them up.
Work out the model. Ensure you get this step right because it will affect your results. It entails building relationships between dates and financial data.
These steps will help you get started with financial reporting. If well done, the results will be easy-to-understand reports and better insights from them.
Conclusion
There's no doubting that Microsoft Power BI is an excellent financial reporting tool. The robust analytics-based services and systems it comes with can help improve your business. It will help do this by making your business's financial reports more interactive and easier to use.
We have provided all the helpful insights you needed to get started. What's left is to get on the platform and start preparing your financial reports. Microsoft Power BI is growing in popularity and becoming more accessible on different platforms, so getting started is now easy.