Best Personal Loan Reviews of 2020
Best Personal Loan Reviews
Credible
Credible is our EDITOR'S CHOICE. They operate a free online personal loan marketplace focused on high credit borrowers. If you have a credit score above 680 and you are intent on getting the absolute best rate, Credible should be your first stop.
AmOne
AmOne is a personal loan marketplace that has facilitated over $4 billion in loan approvals since 1999. Their technology instantly matches your personal loan with the nation's leading  personal lenders. AmOne's personal loan matching specialists have a deep understanding of the criteria that each lender in its network will use to approve the next loan – and at the best price.
Monevo
Monevo is a personal loan marketplace headquartered in San Diego, California. It is the largest personal loan marketplace and platform in Europe. The large choice of lenders enables Monevo to deliver low rates in just a few minutes.
Fiona

Fiona is a relative new online loan marketplace but has already made an impact. In 2019 alone, they originated over $600 million in personal loans. They are affiliated with Even Financial, a New York-based financial technology company.
Guide To Lenders

Guide to Lenders is a great choice for a personal loan. Its marketplace setup makes it ideal for personal loan borrowers searching for the lowest interest rates. Being able to choose from competitive personal loan providers along with higher loan limits makes Guide to Lenders one of our favorite choices for personal loan services.
LendingTree

LendingTree may be the most well known online lending marketplace for personal loans, mortgages, and other financial products. They have served over $50 billion in loan applications since their inception. They are the largest online marketplace and have over 350 participating lenders.
Lightstream

LightStream is the national online consumer lending division of SunTrust Bank that has helped to pioneer online lending since 2005. Their flexible loan terms and extremely competitive APRs make them an extremely competitive choice compared to other top lenders in the industry.
Lately, complaints have increased due to Lightstream denying loans for borrowers with good credit.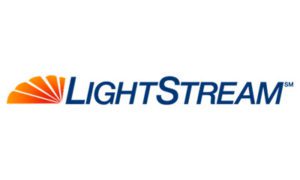 Bad Credit Loans

BadCreditLoans.com has been helping people with bad credit since 1998. They are more expensive than traditional online lenders but they move quickly to get your loan approved and funded. They are a better and less expensive alternative to high-cost payday loans. If your credit score is on the low end and you have already been rejected by a more traditional online lender, it can be a good resource.
PersonalLoans.com

PersonalLoans.com operates a loan marketplace for all credit scores. As a member of the Online Lender's Alliance, it is well connected with most risky lenders that fund loans quickly. They are not cheap and should not be used as your first option. It is reasonable alternative to a high-cost payday loan.