Artificial intelligence is revolutionizing the lending marketplace, making it more accessible to everyone. Upstart is at the forefront of this movement, working with banks to reduce the costs of lending and improve access to credit. They advertise their services at upstart.com.

2.5 out of 5.0 stars2.5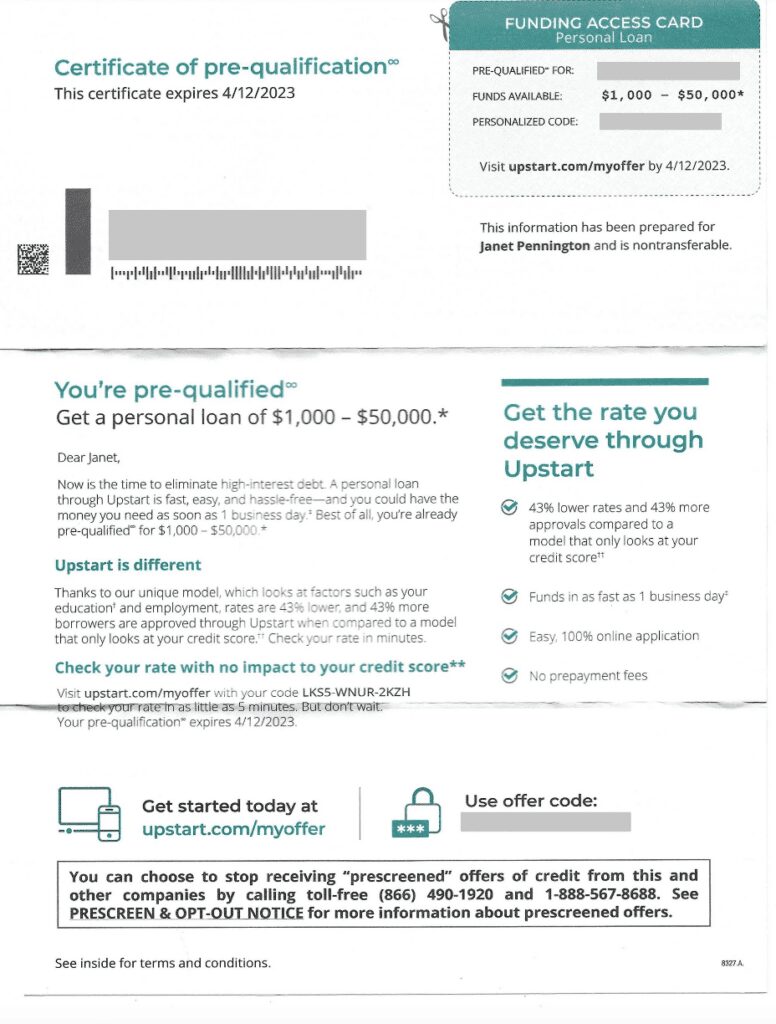 Upstart Summary
Upstart is a personal loan marketplace that offers different types of loans. In this article, we take a closer look at Upstart so that you can make an informed decision about whether or not it is the right lending platform for you.
As part of our ongoing effort to provide the best possible service to our customers, we investigated the website and terms and conditions of Upstart.
Here are just a few of the things that caught our attention.
Different interest rates are available, starting at 5.6% and going up to 35.99%.
You can get a personal loan from $1,000 to $50,000.
You can choose between personal loans with 3 or 5-year terms.
The processing of your loan may take longer than expected due to the need for additional documentation.
Minimum loan amounts vary by state.
The full range of available rates varies by state.
What is Upstart?
Upstart is an online marketplace that uses artificial intelligence (AI) to connect borrowers with lenders. Upstart-powered banks can offer higher approval rates and experience lower loss rates*, while simultaneously delivering the exceptional digital-first lending experience their customers demand.
Upstart has been around for a decade and is situated at 2950 S Delaware St in San Mateo, CA. You can get in touch with them by calling (855) 438-8778.
Upstart is a highly-rated company with an A+ BBB rating. They have been accredited since 11/30/2015 and have an average of 182 customer reviews. However, the company has had 239 complaints closed in the last 12 months.
How does Upstart work?
Upstart is one of the first companies to use artificial intelligence (AI) in the credit industry. By considering non-conventional variables, Upstart can provide superior loan performance and improve access to credit for consumers.
Most people who borrow from Upstart can complete their application process without having to provide extra documents. However, final approval is only given after a hard credit inquiry. Processing times for loans may be longer when extra documentation is needed for review.
Your loan funds will be sent within one business day after you accept your loan, as long as you accept it by 5 pm EST (not counting weekends or holidays). Federal law requires a 3 business day waiting period for loans to finance education-related expenses, so those types of loans will take slightly longer to process.
How to qualify for Upstart?
The Upstart model looks at non-traditional factors such as your education and employment to give you a more holistic APR. Your credit, income, and other information provided in your loan application will still be taken into account, but not as heavily as with other lenders.
Upstart BBB Reviews
Upstart is a company that has been getting a lot of mixed reviews recently. They have an A+ rating from the Better Business Bureau and have been accredited since 2015. On average, they have 182 customer reviews. However, the company has also had 239 complaints closed in the last 12 months and a 1 out of 5-star rating.
Here are some reviews:
Al M 10/20/2022
1.0 out of 5.0 stars
High-interest rates.Inflexible hardship repayment options if you run into trouble. If you make less than the minimum payment they treat it as though you haven't paid at all. Payments are not credited properly to the ************ and get sent to collections. This is a predatory lender. Seek other options for borrowing money.
Victor A 10/20/2022
1.0 out of 5.0 stars
Upstart leaves you vulnerable and in the lurch! Bad company! They claim that they look beyond your credit score, which is pure B.S.! I had a stroke, so I used a lot of my credit cards during that difficult period, causing damage to my credit score. They do not consider anything but their ability to turn a profit. They masquerade as a compassionate, ethical company, which they are not! This company is just another profiteering organization, making money off the backs of the poor with abandon. I would avoid it.
Logan L 10/16/2022
1.0 out of 5.0 stars
I am unable to get a loan because I was shopping around for loans to get the best APR. I found this company offered the best rate but because there was a prior credit check on me from another company they turned me down. The other company is withholding the rejection letter so I can't go through with the loan from this company.
Tamika H 09/29/2022
1.0 out of 5.0 stars
Horrible company when you denied my application because I didn't show proof I was a college graduate. I have brought three houses and multiple cars over the years and NEVER did I have to show proof of my college degree.
Upstart FAQs
How much does Upstart charge?
On average, Upstart offers loans with an APR of 25.05% and 60 monthly payments of $25.80 per $1,000 borrowed. So, for example, a $10,000 loan would have a total cost of $15,478 including an origination fee of $804.
The interest rate on your loan will be based on several factors, including credit score, income, and other information provided in the loan application. Not all applicants will be approved.
Are there any pre-payment penalties?
There is no downpayment and no prepayment penalty.
How does Upstart affect your credit?
Upstart pulls your credit report whenever you check your rate with them. This initial (soft) inquiry does not affect your credit score. However, should you decide to proceed with your application after accepting your rate, they will do another (hard) credit inquiry that will lower your score. Taking out a loan also means that repayment information will be reported to the credit bureaus.
How to cancel Upstart?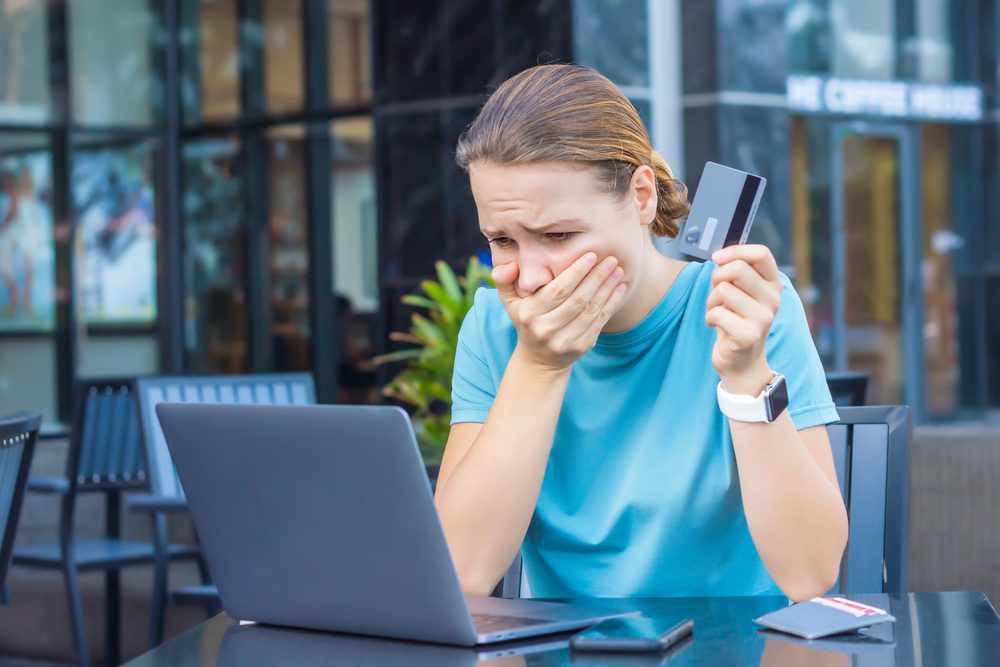 When considering taking out a loan with Upstart, be sure to thoroughly research all aspects of the loan and understand the terms and conditions. Remember that once you have received the funds, you cannot cancel or reverse the loan. Therefore, it is crucial to be confident that a loan is a right choice for you before signing any agreements.
Are you struggling to make ends meet? Here are some tips that may help you get back on track.
You can do a few things to ensure you're spending within your means.
Firstly, develop a budget and stick to it as closely as possible.
Secondly, reach out to a financial advisor who can help you understand all of your options and create a plan that works for your specific circumstances.
Lastly, don't worry too much if you're already in debt. Many companies are willing and able to work with customers to set up more manageable payment plans. So get in touch with their customer service team for more information.
Is Upstart legit or a scam?
Upstart is a popular lending platform with an excellent rating from the Better Business Bureau. It has been accredited since 2015 and has received an average of 182 customer reviews. However, the company also has 343 complaints closed in the last three years. Additionally, it has a one-out-of-five-star rating from consumers. Most of Upstart's reviews on the Better Business Bureau are negative, not including the complaints.
No matter what financial institution you choose to work with, it's always important to do your research and read customer reviews. This way, you can make the best decision possible and avoid taking out a loan you can't afford.
Do you know upstart.com? Leave your experience and review below!
Thank you for reading!