Navigating the world of pet insurance can be a daunting task with the myriad of companies and coverage options available. It's essential to find a reliable company that will provide the best care for your furry or feathered friend, without causing financial strain. As we look forward to 2023, we have researched and compiled a comprehensive list of the Best Pet Insurance Companies. This guide will aid pet owners in finding the best coverage options and insurance plans tailored to their pet's unique needs and their budget.
ASPCA Pet Health Insurance
ASPCA Pet Health Insurance offers comprehensive coverage for your pets, protecting them from costly and unexpected illnesses and injuries. With straightforward claims processing, you can receive reimbursements covering up to 90% of eligible expenses.
Features include exam fees, no age restrictions, and the freedom to choose any vet, specialist, or emergency clinic. You can opt for two main plans: Complete Coverage or Accident-Only Coverage, with the option to add preventive care.
Coverage spans accidents, illnesses like cancer and arthritis, hereditary conditions, and behavioral issues. Prices start at just $20 per month for accident-only coverage, while Complete Coverage plans average $35 per month, making pet insurance affordable and accessible.

Embrace Pet Insurance
Embrace Pet Insurance, a trusted provider, offers comprehensive coverage for dogs and cats. Their plans include reimbursement for preventative veterinary care, grooming, and behavioral training, with no per-item limits. Embrace allows you to choose any vet, giving you flexibility in your pet's healthcare. They cover accidents, illnesses, and even breed-specific conditions, ensuring your furry friend receives the best care.
Embrace's pricing is customizable to fit your budget, with options for deductible, reimbursement percentage, and additional coverage add-ons. They have a transparent policy, listing what is covered, including cancer treatment, diagnostic testing, and prescription drug coverage.
In a time when pet medical bills can be overwhelming, Embrace Pet Insurance provides peace of mind, allowing you to focus on your pet's health without financial stress.

Lemonade Pet Insurance
Lemonade Pet Insurance offers comprehensive coverage for your beloved pets. Starting at just $10 per month, this insurance plan helps cover the costs of diagnostics, procedures, and medications in case of accidents or illnesses. What sets Lemonade apart is its commitment to donating leftover funds to charities chosen by policyholders, including animal welfare organizations.
You have the flexibility to tailor your coverage with options like the Preventative Package, which includes live medical chat and wellness exams, or the Preventative+ Package which covers medication for fleas, ticks, and heartworm prevention. Lemonade also provides quick reimbursement times and offers multiple discounts to make pet insurance affordable.
While Lemonade's coverage is impressive, it's important to note that it may not be available in every state, and there are waiting periods for certain conditions.

Paw Protect Pet Insurance
plans mirror the highly-rated Embrace pet insurance and come with a unique perk—a $2,000 line of credit to cover vet bills instantly, eliminating the need for upfront payments. This feature sets them apart, making it a standout choice for pet owners seeking convenience.
The coverage provided by Paw Protect is extensive, including treatments for accidents, illnesses, alternative therapies, behavioral issues, genetic conditions, cancer, chronic ailments, diagnostic tests, emergency care, surgeries, and more. They even cover vet exam fees for accidents and offer an optional wellness plan.
Price-wise, Paw Protect offers competitive rates, averaging around $50 per month. The cost depends on factors like annual coverage limits, deductibles, and reimbursement levels, providing flexibility to tailor the plan to your budget. They also offer discounts for multi-pet households and military personnel.

Figo Pet Insurance
Figo Pet Insurance offers comprehensive coverage tailored to millennial pet owners. With three customizable plans, it provides protection for dogs and cats as young as 8 weeks old. Notably, Figo stands out with its rare offering of up to 100% reimbursement, helping you manage significant veterinary bills effectively.
This insurance covers a range of essential pet expenses, including emergency care, surgery, and chronic conditions. Plus, you have the flexibility to add optional coverage like Wellness and Veterinary Exam Fees. Figo even provides a diminishing deductible and waives copays for life-saving treatments due to accidents.
When it comes to pricing, Figo offers three plans with different annual benefit amounts, allowing you to choose the right fit for your budget. The cost varies based on factors like reimbursement percentage and annual deductible. You can get a free monthly premium quote online to make an informed decision.

Healthy Paws Pet Insurance & Foundation
Healthy Paws Pet Insurance offers a straightforward and affordable solution to protect your beloved pets. With coverage starting at just $15 for cats and $20 for dogs per month, it's budget-friendly. Their one-size-fits-all plan covers up to 90% of expenses for accidents, illnesses, and emergency care, with no lifetime or annual claim caps.
This pet insurance covers a wide range of medical needs, including surgeries, diagnostic tests, and even hereditary conditions. Plus, you can easily apply for coverage and submit claims through their website or mobile app. While there's a 15-day waiting period, it's a small drawback compared to the comprehensive coverage and reasonable rates.
In a nutshell, Healthy Paws Pet Insurance simplifies pet protection with affordability, comprehensive coverage, and a hassle-free claims process.

ManyPets Pet Insurance
ManyPets Pet Insurance is a top-rated choice in the USA, offering standout features that set it apart from the competition. One remarkable feature is the reduced waiting period for accidents and illnesses, which drops to just 24 hours if you're switching from another insurer.
Coverage-wise, ManyPets' accident and illness plan covers a wide range of expenses, including vet exam fees, hospitalization, surgeries, and even alternative treatments like acupuncture and chiropractic care. Additionally, they offer an optional wellness plan to cover routine care expenses like dental cleanings and vaccinations.
When it comes to price, ManyPets offers affordability, with an average monthly cost of $36 for unlimited annual coverage, a $500 deductible, and a 90% reimbursement level. Plus, they provide flexibility by allowing you to choose your reimbursement level, deductible, and coverage limit, tailoring your plan to your budget and needs.

Pumpkin Pet Insurance
Pumpkin Pet Insurance offers comprehensive coverage for your beloved pets in the USA. With a focus on features, coverage, and price, Pumpkin stands out as a reliable choice. Their plans cover a wide range of health-related issues, including accidents, illnesses, surgeries, and even end-of-life services.
Price-wise, Pumpkin offers competitive rates, with an average monthly cost of $49 for $5,000 in annual coverage, a $250 deductible, and an 80% reimbursement rate. They cater to dogs and cats of all ages, making it suitable for senior pets as well. Plus, you can enjoy discounts when insuring multiple pets.
Pumpkin Pet Insurance is a solid choice for pet owners in the USA seeking comprehensive coverage at an affordable price.

Spot Pet Insurance
Spot Pet Insurance offers comprehensive coverage for your beloved pets, ensuring their health and your peace of mind. They provide flexible coverage plans that cater to various needs, including accident care, medications, diagnostics, and even alternative therapies. This means your pet's well-being is in safe hands.
One standout feature is that Spot Pet Insurance has no age or claim limits, offering you reliability regardless of your pet's age. However, it's important to note that there are higher premiums for older pets, and preexisting conditions are not covered.
When it comes to cost, Spot's pricing varies based on factors such as location, coverage options, and your pet's specifics. They even offer a 30-day money-back guarantee, except in New York, providing a risk-free trial period.
Trupanion Pet Insurance
Trupanion Pet Insurance stands out with unlimited annual coverage and no deductibles, offering flexibility with reimbursement options ranging from 50% to 100%. Your vet bills can be paid directly if your vet uses Trupanion's software, and there are no extended waiting periods for specific issues. However, there's a 12-day delay before coverage kicks in.
Trupanion focuses on accident and illness coverage, including injuries, illnesses, hereditary and congenital conditions, surgeries, and more. They also provide add-ons like the Pet Owner Assistance Package for extra expenses. Trupanion doesn't cover pre-existing conditions, wellness care, or vet exam fees.
Pricing for Trupanion pet insurance averages around $60 per month, offering unlimited annual coverage and a 90% reimbursement level. The cost varies by breed, with smaller dogs generally being less expensive to insure.

CarePlus by Chewy
CarePlus by Chewy offers comprehensive pet insurance and wellness coverage for your furry companions. With prices starting at under $20 per month, it provides options for both preventive care and protection against accidents and illnesses. Notable features include direct payments to vets, no lifetime payout limits, up to 100% coverage for prescriptions and supplements, and access to licensed vets via chat or video.
Chewy partners with Trupanion to administer policies and manage claims, ensuring seamless coverage for your pets. They also offer a 10% multipet discount when you enroll two or more pets. While wellness coverage starts immediately, there's a brief waiting period of up to two weeks for illness coverage.
CarePlus is available in 41 states, making it accessible to a wide audience.

Fetch by The Dodo
Fetch by The Dodo is a top-rated pet insurance provider that offers comprehensive coverage for your beloved dogs and cats. With Fetch, you can visit any licensed vet in the U.S. or Canada and receive reimbursement for up to 90% of covered expenses after meeting a deductible.
Claims are hassle-free through their user-friendly app or website, with lightning-fast direct deposit payouts in as little as two days. Fetch extends its coverage to over 280,000 pets, ensuring your furry companions receive the care they deserve.
Their pricing is affordable, with average monthly costs of $35 for dogs and $25 for cats. Your premium is influenced by factors like your pet's breed, age, location, and payment frequency. Plus, Fetch offers discounts for shelter adoptions, Walmart shoppers, AARP members, veterans, and more, making pet insurance accessible to all.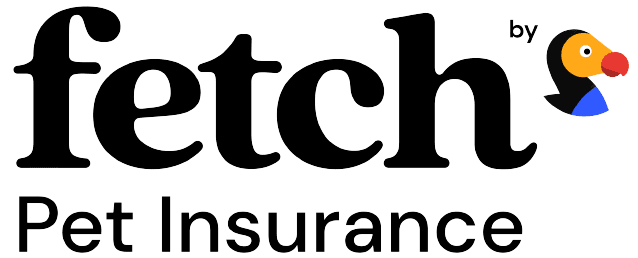 24PetWatch Pet Insurance
24PetWatch Pet Insurance offers pet owners a comprehensive insurance solution with a range of coverage options.
24PetWatch provides coverage for various pet needs, including microchipping and pet insurance. However, customer reviews reveal some challenges with claims processing and customer service.
It's essential to consider your specific pet's needs and preferences when evaluating 24PetWatch Pet Insurance. While they offer valuable features like microchipping, some customers have reported issues with claims and customer support. Be sure to research thoroughly and compare options to make an informed decision based on your pet's unique requirements and budget.

Prudent Pet Insurance
Prudent Pet Insurance offers comprehensive coverage for your beloved cats and dogs, emphasizing a personal approach to their well-being.
Notably, Prudent Pet covers pets of all ages and breeds, giving you peace of mind regardless of your pet's circumstances. They offer three customizable plans: Accident Only, Essential, and Ultimate, with options to add Wellness Coverage Care for complete care options. Prudent Pet's pricing varies based on your pet's age and breed, ensuring flexibility to suit your budget.
They offer reimbursements ranging from 70% to 90%, annual limits from $10,000 to unlimited, and deductibles of $100, $250, or $500. Prudent Pet's 10% discount for adding a second pet makes it an attractive option for multi-pet households. However, it's important to note that they don't cover preexisting conditions or costs related to breeding or pregnancy.

Nationwide Pet Insurance
Nationwide Pet Insurance, formerly known as Veterinary Pet Insurance (VPI), offers comprehensive coverage for dogs, cats, and even exotic animals, including birds, reptiles, amphibians, rodents, and goats. They provide four insurance plans, from basic coverage to full wellness options. One standout feature is the inclusion of coverage for all ages of pets, with no maximum age limit, ensuring peace of mind for pet owners with older animals.
The plans encompass a range of benefits, including coverage for accidents, illnesses, cancer, preventive medicine, dental care, spaying/neutering, and behavioral treatments. Customers can choose from Major Medical, Major Medical with Wellness, Whole Pet, and Whole Pet with Wellness plans, each designed to cater to various pet healthcare needs.
In terms of pricing, Nationwide Pet Insurance offers flexibility with variable reimbursement percentages, allowing you to tailor costs to your budget. While premiums vary based on factors like breed and age, you can opt for lower monthly payments with higher out-of-pocket expenses for vet bills.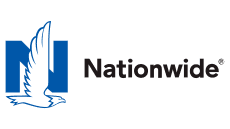 AKC Pet Insurance
AKC Pet Insurance's Accident & Illness base plan covers essential services like x-rays, ultrasounds, medications, and emergency care for accidents or new illnesses.
Prices range from $10 to $60 per month, making it accessible for all pet owners. Enjoy a 5% discount when covering multiple pets, and use the user-friendly quote tool on their website to get real-time cost estimates.
Read verified customer reviews to hear real experiences. While some have praised AKC Pet Insurance's responsiveness, others have highlighted limitations, so it's crucial to evaluate how it aligns with your specific needs.

What is Pet Insurance?
Pet insurance provides peace of mind for pet owners by helping to manage unexpected veterinary costs. It is a policy that reimburses you for covered veterinary expenses. Depending on the provider, plans can include coverage for accidents, illnesses, and wellness care. Like other types of insurance, pet insurance plans typically have annual deductibles, reimbursement rates, and benefit caps.
"The best way to ensure that your pet is adequately covered is to purchase a comprehensive pet health insurance plan when the animal is young and healthy," said Dr. Jamie Whittenburg, the veterinarian director at the website Senior Tail Waggers. "Pet health insurance does not cover preexisting conditions and may not be helpful in cases where the pet already has medical issues."
What Does Pet Insurance Cover?
Depending on the level of coverage you select, plans can cover accidents, illnesses, and chronic conditions. Coverage varies from plan to plan, but here are some things that are typically included:
Infections
Ear illnesses
Eye illnesses
Bone fractures or breaks
Flea-borne illnesses
Foreign body ingestion
Lacerations
Insect bites
Most plans are designed to cover unexpected accidents and illnesses for dogs and cats. If you have an exotic pet, such as a guinea pig or a bird, you can look at companies that provide exotic pet insurance.
What Does Pet Insurance Not Cover?
Here are some common things not covered:
Preexisting conditions
Examination fees
Preventive care
Cosmetic procedures
Issues from owner negligence
Breeding costs
Exclusions vary by policy and provider. Basic plans don't usually cover routine illnesses; they cover only accidents. Comprehensive plans cover illnesses and developed conditions, but usually not routine care.
Pros and Cons of Pet Insurance
Pet insurance can offer protection for your beloved furry companions, but like any financial decision, it is not the right choice for everyone.
Pros
Peace of mind: Pet insurance provides a safety net for unexpected veterinary expenses and accidents.
Flexible plans: Many pet insurance providers offer a range of plans with varying coverage levels and options that fit any budget.
Possible discounts: Some plans offer discounts for more than one pet or military family.
Predictable costs: Instead of facing unpredictable and potentially high veterinary bills, you'll have a better idea of your out-of-pocket costs with insurance.
Routine care coverage: Some policies include coverage for routine wellness care, vaccinations, and preventive treatments and medicines.
Cons
Exclusions: Many policies have exclusions for preexisting conditions or specific hereditary issues.
Waiting period: There might be waiting periods before certain conditions are covered, leaving your pet temporarily unprotected.
Coverage limits: Some policies have maximum benefit limits per year, per condition, or over the pet's lifetime.
Claim process: Filing and waiting for reimbursement can be cumbersome, requiring you to pay upfront and then wait for the insurance company to process your claim.
Not all costs are covered: Some treatments, alternative therapies, preexisting conditions, and certain procedures might be excluded.
How to Choose Pet Insurance
"When looking at different pet health insurance policies, it is imperative to research what each plan covers, premiums, exclusions, limits, and reimbursement policies," said Dr. Whittenburg. "The process for filing claims and reimbursement should also be clear so that there are no surprises or issues."
You need a pet insurance company that will cover your unique pet care needs. These steps will help you discover the best pet insurance for you.
Research plan options: Think about the type of coverage that your pet will need the most. If you're most worried about paying for expensive wellness care each year, be sure to find plans that cover that.
Consider pet eligibility requirements: You can usually get a policy for your dog or cat as long as they are at least 6 to 8 weeks old. However, some pet insurers have age restrictions, breed exclusions, and exam requirements before your pet is eligible for coverage.
Look for discount opportunities: Many companies offer discounts for multiple pets or pet parents who are military members. In some states, you can combine discount opportunities to get up to 25% off your monthly bill.
Ask about the network or provider list: Some pet insurance companies may restrict where you can take your pet for care. If you live in an area with limited options, make sure your plan lets you visit any licensed veterinarian.
Understand specific coverages and exclusions: Read through your policy carefully. You don't want to go to the vet thinking you're covered for an expensive bill only to find out you're on your own.
If you have an older pet with preexisting conditions, pet insurance might not be the best option for you. Consider starting a pet emergency fund by putting money in a high-yield online savings account you can access in the event of an illness or emergency.
Pet Insurance Alternatives
Not all pets will qualify for pet insurance, but that doesn't mean you shouldn't be ready in case something happens. If you can't get pet insurance or are looking for a better option for your budget, try these alternatives to protect your finances.
Pawp Emergency Fund: Pawp is a monthly subscription that offers a 24/7 veterinary telehealth service. The monthly prices vary based on your animal and needs, but its $19 per month add-on, Pawp Emergency Fund, allows you to claim $3,000 per year toward an emergency.
Pet Assure: Anyone can sign up for Pet Assure, regardless of their pet's age or existing condition. It isn't pet insurance but rather a flat 25% discount (that cannot be combined with other discounts). Not all veterinarians have heard of Pet Assure or use it, so do your research before signing up.
Create Your Own Emergency Fund: You don't need a special plan to create your own emergency savings fund. If you set aside $25 per week, you will have saved $1,300 in a year — plus interest — if you stash your cash in a high-yield savings account.
Frequently Asked Questions
Who are the top pet insurance companies of 2023?
The top pet insurance companies of 2023 include Embrace Pet Insurance, Petplan, Trupanion, Healthy Paws, and Nationwide Pet Insurance based on their comprehensive coverage, customer service, and value for money.
What factors make these companies the best pet insurance providers?
These companies offer comprehensive coverage, including accident and illness policies, wellness plans, and coverage for hereditary and congenital conditions. They also have excellent customer service, positive customer reviews, and competitive pricing.
How is the pricing determined for pet insurance?
Pricing is determined by several factors like the type of pet, the breed of pet, the age of the pet, and the geographical location. Different companies may weigh these factors differently, affecting the pricing.
What is the average price of pet insurance in 2023?
The average price depends on the coverage level chosen. As of 2023, the average monthly cost of pet insurance ranges from $25 to $70 for dogs and $10 to $40 for cats.
Do these pet insurance companies cover pre-existing conditions?
Most pet insurance companies do not cover pre-existing conditions. However, some companies like Embrace Pet Insurance might cover certain pre-existing conditions if the pet has been cured or symptom-free for a certain period.
What is the waiting period for these pet insurance policies?
The waiting period varies from company to company, but it typically ranges from 24 hours for accidents to 14 days for illnesses and up to a year for certain medical conditions.
How do these companies handle claims?
Most companies offer a straightforward claims process. Policyholders submit a claim form along with their vet's invoice. The company then reviews and, if approved, either reimburses the policyholder or pays the vet directly.
Can I use my current vet with these pet insurance companies?
Yes, you can use any licensed vet with these pet insurance companies. They do not restrict you to a specific network of providers.
Are there any age limits for pets to get insured?
The age limits depend on the company and the policy. Some companies offer policies for pets as young as eight weeks old, while others have no upper age limit. However, older pets may be subject to higher premiums.
What are some additional benefits offered by the top pet insurance companies of 2023?
Some additional benefits offered by these companies include wellness rewards for routine care, multi-pet discounts, coverage for alternative therapies, and 24/7 vet helpline services.
Glossary
Premium: The amount you pay to your insurance provider regularly to keep your coverage active.
Deductible: The amount you must pay out-of-pocket for covered services before your pet insurance starts to pay.
Co-Payment: The percentage of the total claim that the policyholder needs to pay.
Comprehensive Coverage: A type of insurance policy that covers a wide range of potential issues beyond accidents and illnesses, such as preventive care and wellness checks.
Accident-Only Coverage: A type of insurance policy that covers only accidents and not illnesses.
Pre-existing Conditions: Health conditions that your pet had before the start of your insurance policy.
Waiting Period: The time between when you sign up for a policy and when the coverage actually begins.
Chronic Condition: A long-lasting condition that often requires ongoing treatment, such as diabetes or arthritis.
Exclusions: Specific conditions or care that the insurance policy will not cover.
Reimbursement: The amount that the insurance company pays you back for covered veterinary costs after you've paid the initial bills.
Lifetime Policy: An insurance policy that covers the pet for ongoing conditions throughout the pet's life as long as the policy is kept in force.
Policy Limit: The maximum amount that an insurance company will pay out for claims during a policy term.
Underwriting: The process by which an insurance company evaluates the risk of insuring a specific pet and uses that information to set premium prices.
Breed-Specific Conditions: Health problems that are more likely to occur in certain breeds of pets.
Wellness Plan: An add-on to a pet insurance policy that covers routine care like vaccinations and check-ups.
Out-of-Pocket Maximum: The most you'll have to pay for covered services in a policy period.
Direct Vet Payment: When the insurance company pays the vet directly rather than reimbursing the pet owner.
Annual Review: A yearly assessment of your pet insurance policy to possibly adjust premiums or coverage.
Microchip Coverage: Coverage for the cost of microchip implantation for your pet.
Third-Party Liability: Coverage for legal costs if your pet causes harm to someone else or damages someone else's property.
Pet insurance coverage: Pet insurance coverage refers to a policy that helps cover the cost of medical expenses for your pet. This can include routine check-ups, emergency procedures, and sometimes even medications and treatments for illnesses or injuries.
Pet insurance premiums: Pet insurance premiums refer to the regular payment amount required for maintaining a pet insurance policy, typically paid monthly or annually. This fee covers potential veterinary costs for a pet's medical care or treatment.
Pet insurance cost: The amount of money required to secure a coverage plan for pets' health and wellness, often paid on a monthly basis. This cost can vary based on factors like the type, age, and health condition of the pet, and the extent of coverage provided by the insurance plan.
Accident and illness plans: Accident and illness plans are insurance policies that provide coverage for medical expenses incurred due to unexpected accidents or illnesses.