Tax relief is a concept that holds significant importance in the world of finance and economics. It refers to measures taken by governments to reduce the tax burden on individuals, businesses, or specific industries. What do tax relief companies do? They play a crucial role in assisting individuals and businesses to navigate these complex matters efficiently. While tax relief cost can provide much-needed economic stimulus and support during times of crisis, it also raises questions about its cost and long-term implications. In this comprehensive article, we will delve into the various aspects of the cost of tax relief, its types, benefits, drawbacks, and the considerations that governments and taxpayers must take into account.
Understanding Tax Relief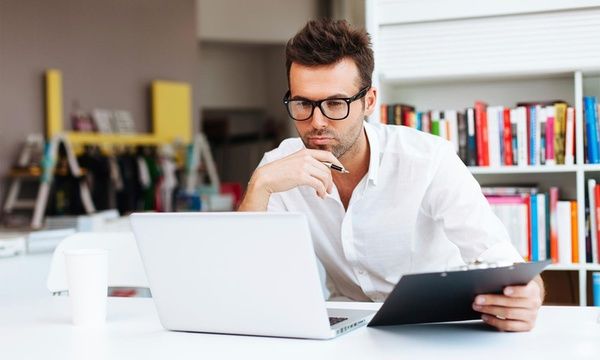 Tax relief is a deliberate reduction in the tax liability of individuals or entities, often designed with a strategic intent to achieve specific economic or social objectives. This multifaceted concept is an integral part of modern fiscal policies, aiming to shape and steer economic activities. It is typically granted through deliberate changes in tax laws or regulations, reflecting the dynamic interplay between governance and economics.
The primary goal of tax relief is to create a conducive environment for economic growth and prosperity by providing individuals, businesses, and industries with a respite from excessive tax burdens. This relief mechanism operates as a catalyst, fostering financial stability and encouraging the pursuit of certain behaviors that align with broader policy goals.
Its manifestations are diverse and adaptable, encompassing an array of forms such as tax credits, deductions, exemptions, and even alterations in tax rates. Through these versatile mechanisms, tax relief not only acts as a countermeasure against economic challenges but also serves as a tool for governments to incentivize desired actions, bolster social equity, and ultimately shape the economic landscape for the better.
Types of Tax Relief
Individual Tax Relief: This type of relief targets individual taxpayers, aiming to reduce their overall tax burden. Common examples include tax credits for low-income individuals, education-related deductions, and deductions for medical expenses.
Business Tax Relief: Businesses can receive tax relief to stimulate economic activity and investment. This might involve offering tax incentives for research and development, capital expenditures, or job creation.
Industry-Specific Relief: Some industries or sectors might receive targeted tax relief to promote growth or address challenges. For instance, governments might provide tax breaks to support renewable energy production or revitalize struggling industries.
Natural Disaster Relief: In the aftermath of natural disasters, governments often offer tax relief to affected individuals and businesses. This can include extending filing deadlines, waiving penalties, and providing deductions for disaster-related losses.
International Tax Relief: Countries might establish tax treaties to prevent double taxation for individuals and corporations operating across borders. Such treaties can provide relief by determining where and how taxes are paid.
Benefits of Tax Relief Costs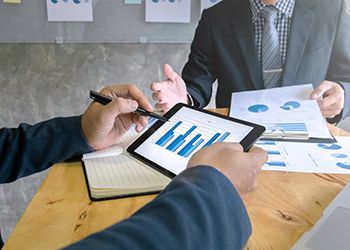 Economic Stimulus: Tax relief measures can inject funds into the economy, boosting consumer spending and business investments. This can be particularly important during periods of economic downturn or recession.
Incentivizing Desirable Behavior: Tax relief can be used to encourage behaviors that are deemed beneficial to society, such as investing in education, renewable energy, or affordable housing.
Reducing Inequality: Targeted tax relief for low-income individuals and families can help mitigate income inequality by providing financial support to those who need it most.
Fostering Innovation: By offering tax incentives for research and development, governments can promote innovation and technological advancement within various industries.
Drawbacks and Considerations
Revenue Reduction: One of the primary concerns with tax relief is its potential to reduce government revenue. This reduction can impact public services, infrastructure projects, and other essential government functions.
Complexity: Tax relief measures can add complexity to tax systems, making compliance more challenging for both individuals and businesses.
Fairness and Equity: Designing tax relief that benefits the intended recipients without disproportionately favoring certain groups can be challenging. The wealthy might disproportionately benefit from certain deductions or credits.
Budgetary Impact: Governments must carefully balance the benefits of tax relief against their budgetary constraints. Overly generous tax relief measures could lead to fiscal imbalances.
Long-Term Sustainability: While tax relief can provide short-term relief and stimulus, governments need to consider its long-term sustainability and potential unintended consequences.
Case Study: The COVID-19 Pandemic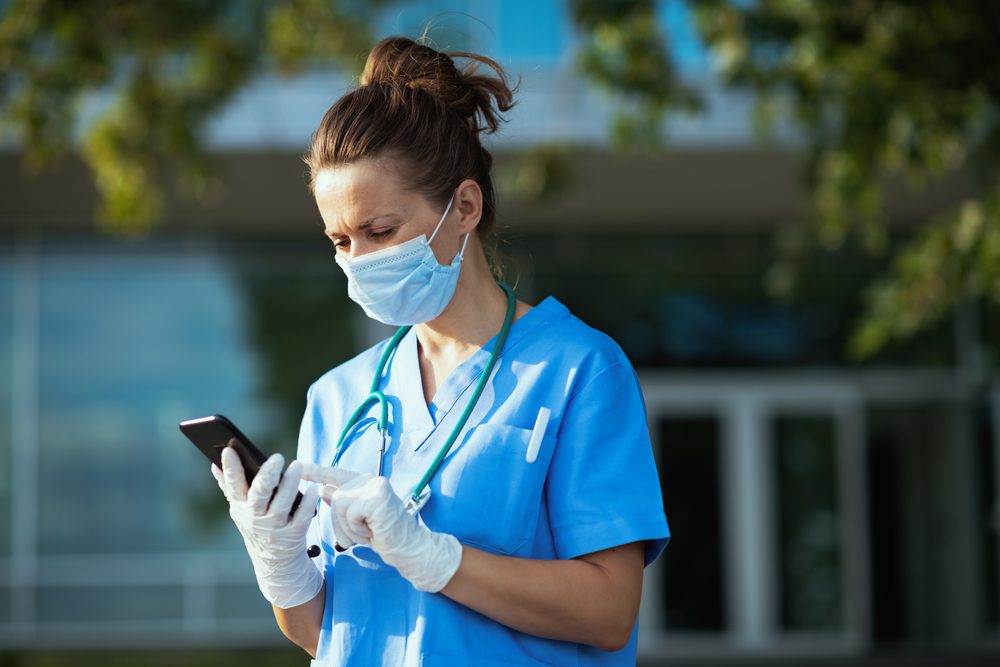 The COVID-19 pandemic serves as a recent example of widespread tax relief efforts on a global scale. Governments around the world implemented various tax measures to support individuals and businesses impacted by lockdowns and economic disruptions. These measures included tax payment deferrals, direct cash payments, and tax credits for retaining employees. While these measures provided crucial relief, they also contributed to budget deficits and raised questions about the long-term impact on public finances.
Conclusion
Tax relief stands as a complex and multifaceted tool meticulously wielded by governments to accomplish an intricate tapestry of economic, social, and policy objectives. This strategic instrument transcends mere financial adjustments, operating as a dynamic force that shapes the very foundations of societies and economies. While it extends an array of benefits, ranging from vital economic stimulus during downturns to the bolstering of marginalized populations, its implementation entails a nuanced understanding of its intricate cost and far-reaching implications.
Striking a harmonious equilibrium between bestowing relief and upholding steadfast fiscal responsibility stands as an ongoing and formidable challenge that governments are perpetually confronted with. This delicate balancing act necessitates a judicious consideration of both short-term relief and long-term sustainability, wherein sagacious management of resources becomes paramount.
As global economies constantly evolve, and the kaleidoscope of circumstances continually shifts, the imperative for the perpetual evaluation of tax relief measures emerges as a cornerstone of responsible governance. This proactive evaluation ensures that these measures remain efficacious and resilient, adapting seamlessly to the ever-changing rhythms of societal and economic dynamics.
Glossary:
Tax Relief: It refers to programs or incentives that reduce the amount of tax individuals or businesses owe to the government.
Tax Credit: A direct reduction in tax liability, not dependent on the taxpayer's tax bracket.
Tax Deduction: An expense that a taxpayer can subtract from their gross income, reducing their overall tax liability.
Tax Exemption: A portion of income or some types of property that a taxpayer is legally permitted to exclude from taxes.
Tax Liability: The total amount of tax that an individual, company, or organization is legally obligated to pay to the tax authority.
Tax Bracket: Range of incomes taxed at given rates. As income increases, it is taxed at higher rates.
Tax Rebate: A refund on taxes when the tax liability is less than the taxes paid.
Taxable Income: The amount of income that is used to calculate how much tax an individual or a company owes to the government in a year.
Tax Shelter: A legal way to reduce taxable income, thus lowering tax liability.
Tax Year: A 12-month period defined by the Internal Revenue Service (IRS) for which the tax is calculated.
Tax Code: The system of laws or regulations dealing with tax levies and the legal process via which they are enforced.
Capital Gains Tax: A tax on the profit realized on the sale of a non-inventory asset, such as property or stock.
Income Tax: It's the tax imposed by the government on financial income generated by all entities within their jurisdiction.
Direct Tax: Taxes that are paid directly to the government by the individual or organization upon whom it is imposed.
Indirect Tax: A tax collected by an intermediary (like a retail store) from the person who bears the ultimate economic burden of the tax (such as the consumer).
Tax relief companies: Tax relief companies are firms that specialize in assisting individuals and businesses in reducing or eliminating tax debt obligations through various strategies such as negotiating settlements with tax authorities or offering tax law advice.
Tax relief services: Tax relief services are professional services offered by companies or individuals to help taxpayers reduce their debt to the Internal Revenue Service (IRS) or state tax agencies. These services can include negotiating settlements, setting up payment plans, or offering advice on tax laws and regulations.
Tax debt: Tax debt is the amount of money owed by an individual, organization, or other entity to a tax authority, such as the government, due to unpaid or underpaid taxes.
Tax relief company: A tax relief company is a type of firm that assists individuals or businesses in dealing with their tax debts, often by negotiating with tax authorities on their behalf to reduce the amount owed, create manageable payment plans, or potentially eliminate the debt altogether.
Tax professionals: Tax professionals are experts in the field of taxation, often certified accountants or tax attorneys, who assist individuals and businesses with their tax planning, filing of tax returns, and dealing with issues related to taxes.
Tax resolution companies: Tax resolution companies are firms that specialize in managing and resolving tax-related issues.
Tax issues: Tax issues refer to problems or complexities related to the calculation, filing, payment, or understanding of taxes.
Flat fee: A flat fee is a fixed charge or rate that doesn't change based on usage or amount of services provided. It remains the same regardless of varying circumstances.
Monthly payments: Monthly payments refer to the predetermined amounts of money paid on a monthly basis over a specific period of time, often associated with loans or subscriptions.
Installment agreement: An installment agreement is a contractual arrangement in which a borrower is allowed to pay off a debt in regular installments or payments over a specified period of time.
Tax debt relief: Tax debt relief refers to services or programs that help individuals or businesses reduce or eliminate the amount of money they owe in taxes to the government.
Tax Attorney: A tax attorney is a legal professional who specializes in the complex and technical field of tax law.