Easy Tax Relief is based in Irvine, California, and offers tax consulting services. Tax audits, wage garnishment advice, and IRS debt resolution are other services. It advertises itself as being able to handle a wide range of tax issues, specializing in the IRS Fresh Start Initiative. Although Easy Tax Relief's homepage doesn't give much information, it seems like it's a marketplace service that matches your tax needs with a good tax professional.
Whether this is a legit service or a scam, this Easy Tax Relief Review will tell you everything you need to know.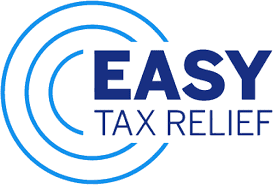 Easy Tax Relief Overview
Easy Tax Relief offers a one-stop shop for people requiring assistance with their tax affairs. Services include tax auditing, IRS negotiations, tax resolutions, and advice on how to use the IRS Fresh Start program. Easy Tax Relief has no information about its services on its website. Therefore, you're best off contacting customer service or filling out the initial contact form to get more information. With Easy Tax Relief, you get a free consultation and a money-back guarantee.
Easy Tax Relief Key Aspects
Min Tax Debt Required: $0
Money Back Guarantee: Yes
Free Consultation: Yes
Bbb Rating: N/A
Potential Extra Fees: Yes
Advantages
Offering a wide range of tax services
You may return the product for a refund
Consultation is free of charge
The process for applying is simple
Disadvantages
The website does not provide sufficient information
Fees are not transparent
There is no readily available information regarding the terms and conditions and privacy policy
Easy Tax Relief Services
IRS dealings
Discharge of IRS taxes
Tax Expiration Date of the IRS
Providing tax preparation and planning services
Representation in audits
IRS fresh start program
Type of Fees: N/A
How Much Does Easy Tax Relief Charge?
It is not possible to view the fees charged by Easy Tax Relief. However, Easy Tax Relief does offer a money-back guarantee on its website, despite enquiring about its fee structure via email, which explained that all fees would be unique to individual needs.
What Is The Application & Handling Process?
As soon as you arrive at Easy Tax Relief's homepage, you will be greeted with a simple form that you must fill out.
After entering your estimated debt, name, phone number, and e-mail address, you must submit the form and receive a confirmation message.
Later that day, you will receive a phone call to arrange a meeting to discuss your needs and determine if Easy Tax Relief can assist.
You will be asked to describe your situation and what you are looking for in the meeting, and the tax expert will explain how Easy Tax Relief operates.
During the first stage, your situation is explained and understood during a free consultation. Once both parties agree on a fee structure, Easy Tax Relief will investigate and determine your options. Easy Tax Relief will negotiate on your behalf with the IRS during this stage. The final stage is a resolution in which the best solution is implemented.
In general, the sessions tend to be very useful, and the tax experts are very knowledgeable and competent in their field. Within eight weeks of meeting with the tax expert, you should have a clear and actionable plan for resolving your tax problem.
What Information Is Required?
To start the free consultation, you'll need this info:
Tax debt estimate
Your name
Contact info
Your email address
You'll need to provide the following information if you hire Easy Tax Relief:
Number of Social Security
Details of your monthly income (pay stub, W-2)
Statements from the bank
History of employment
Detailed records of all IRS correspondence
In Which States Is It Available?
Currently available in all 50 states
Privacy & Security Policy
It's hard to find Easy Tax Relief's privacy policy online. The privacy policy states Easy Tax Relief collects information and will transfer it to third parties as part of its everyday business. This information is never sold to third parties, and you can delete it if you want to.
Easy Tax Relief Customer Support
In the same manner, as the privacy policy, the customer support information was also hard to find on the homepage. You can reach the Easy Tax Relief team via the following channels:
Easy Tax Relief FAQs
Does This Company Have A Customer Service Team?
You can reach the customer service team at (800) 575-2063 or by sending an email to [email protected] if you prefer.
What Fees Does It Charge?
Considering that Easy Tax Relief's fees are tailored to each client, you will need to submit a form request to receive an estimate of the proposed fees for your situation.
Do They Use Licensed And Qualified Professionals?
It is true, but it is not possible to find out the names and qualifications of the tax experts that have been used on the Easy Tax Relief website.
Easy Tax Relief: Disclaimer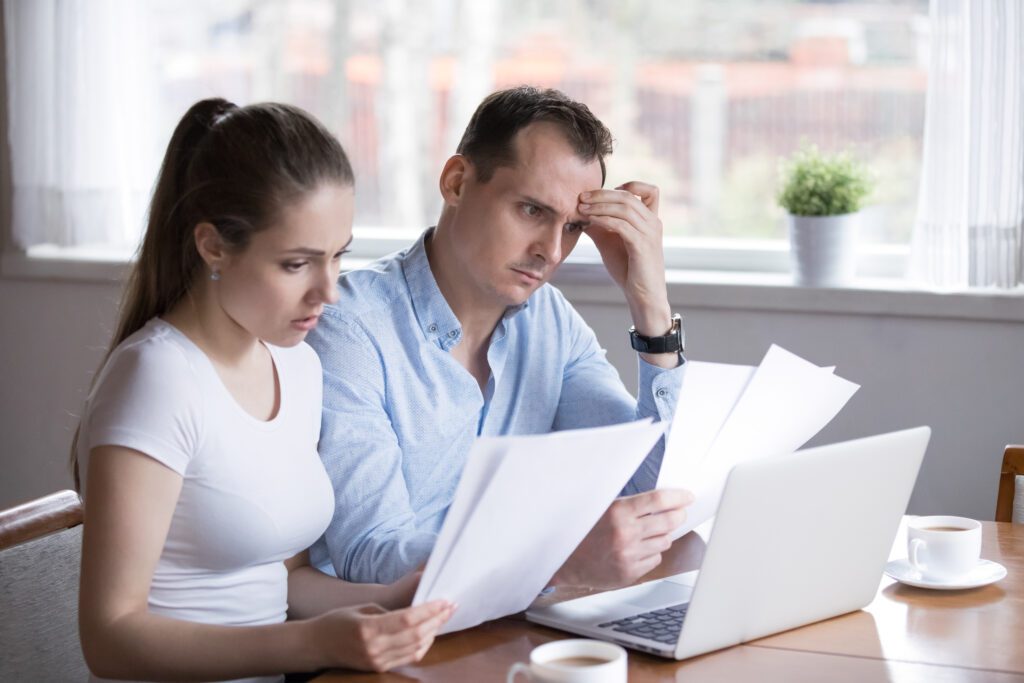 This is a matching service for a variety of services. Easy Tax Relief is not a government agency, but a private website that offers a variety of services. You agree that by contacting them or submitting your personal information to them, your personal information may be collected, transferred, and used to assist you. Their partners' clients' results may differ based on the ability to save funds and the completion of all program terms. Your details are important to them. The clients of their partners may not be able to complete the program for a variety of reasons, including their inability to save sufficient funds.
The estimates provided by their partners are based on prior results, which are variable depending on your circumstances. Their partners do not guarantee that your debts will be resolved for a specific amount or percentage or within a specified period. Your debts will not be assumed by their partners, monthly payments will not be made to creditors, nor do they provide tax, bankruptcy, accounting, legal, or credit repair advice.
Please consult with a tax professional regarding the potential tax consequences of less-than-full balance debt resolution. The partners' services may not be available in all states, and fees may vary from state to state. Depending on the products or services offered, you may be able to obtain this service on your own without the assistance of one of the third-party members of their network. Be sure to read and understand all program materials before enrolling.
Easy Tax Relief Review Final Thoughts
Due to a lack of transparency on the Easy Tax Relief website, it is difficult to recommend the financial company, even though Easy Tax Relief offers a variety of tax services. Further, the fact that the privacy policy and terms and conditions are not readily accessible from the website raises questions regarding the fee structures, the tax experts involved, or the range of services that are offered.
It may, however, be worth your time to contact Easy Tax Relief via email if you have any questions regarding its services.