Taxes are an inevitable part of life, but that doesn't mean you have to let them control your financial destiny. While state taxes may seem like a daunting addition to your financial obligations, there are numerous strategies you can employ to minimize or even eliminate your state tax liability.
Why do I have to pay state taxes, you might wonder? In this comprehensive guide, we'll explore a variety of actionable tactics that can help you navigate the complex landscape of state taxes, all while staying within the legal boundaries and ensuring your financial health.
Understanding State Taxes
State taxes refer to the financial charges imposed by U.S. states on income, property, and commercial activity within their jurisdictions. These taxes vary greatly from state to state, with some states not levying income tax or sales tax at all. They are generally used to fund state-specific services such as education, healthcare, transportation, and law enforcement.
Understanding state taxes is crucial, as they significantly impact individuals' personal finances and business operations. Additionally, failure to comply with state tax laws can result in penalties and legal consequences. Thus, residents and businesses must be aware of their respective state's tax structure, rates, and filing procedures.
Identify Tax Residency
Understanding your tax residency status is pivotal in determining your state tax liability. States have different rules for determining tax residency, often based on the number of days you spend within their borders. Be sure to familiarize yourself with your state's criteria for establishing residency and determine whether you might qualify for exceptions or credits based on your residency status.
Leverage Tax Deductions
One of the most effective ways to minimize state taxes is by taking advantage of tax deductions. Many states offer deductions for various expenses, such as mortgage interest, medical expenses, and educational costs. Research your state's deductions and ensure you keep detailed records to claim these deductions accurately.
Explore Tax Credits
Tax credits are powerful tools that can significantly reduce your tax liability. Unlike deductions, which reduce your taxable income, credits directly reduce the amount of tax you owe. Common state tax credits include credits for childcare expenses, education costs, and energy-efficient home improvements. Investigate which credits you qualify for and ensure you claim them when filing your taxes.
Consider Retirement Account Contributions
Contributions to retirement accounts not only help secure your financial future but can also reduce your state tax liability. While state treatment of retirement account contributions varies, some states offer tax deductions or credits for contributions to retirement plans like IRAs and 401(k)s. This double benefit can provide both immediate tax savings and long-term financial security.
Take Advantage of Tax-Advantaged Accounts
States often offer tax-advantaged accounts for specific purposes, such as education or medical expenses. Health Savings Accounts (HSAs) and 529 plans are examples of accounts that can provide tax benefits at the state level. These accounts allow you to set aside money for specific purposes, and in return, you may qualify for deductions or credits on your state taxes.
Optimize Investment Strategies
Your investment choices can impact your state tax liability. Investments generating capital gains, which are often taxed at lower rates, can be more tax-efficient. By strategically managing your investments, you can potentially minimize the tax impact on your investment income.
Timing is Key: Manage Income and Expenses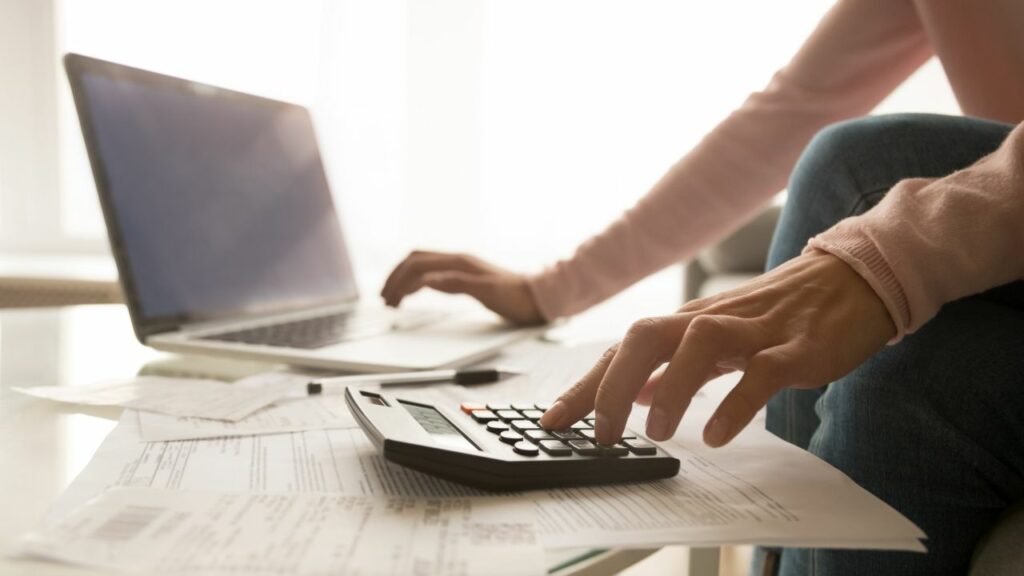 Strategically timing your income and expenses can play a crucial role in reducing state taxes. Consider deferring income or accelerating deductions to optimize your tax liability. If you anticipate a year with lower income, you might want to take advantage of this opportunity to realize capital gains that would be taxed at a lower rate.
Be Mindful of State Credits for Investments
Some states offer tax credits for investing in specific sectors, such as technology, renewable energy, or small businesses. These credits are designed to encourage economic growth and innovation. By investing in eligible ventures, you not only support local economies but also earn tax credits that can significantly offset your state tax liability.
Charitable Contributions Pay Off
Contributions to charitable organizations often come with tax benefits, both at the federal and state levels. Donating to recognized charities can reduce your taxable income and lower your state tax liability. Keep thorough records of your donations to ensure you claim the deductions accurately.
Seek Professional Tax Guidance
The world of taxes is intricate and ever-evolving. Consulting a tax professional or financial advisor can provide you with expert guidance tailored to your specific situation. These professionals are well-versed in state tax laws and can help you identify opportunities, navigate complexities, and ensure you're optimizing your tax-saving potential.
Be Aware of Multi-State Taxation
If you have financial interests or properties in multiple states, you might encounter multi-state taxation scenarios. Some states have reciprocal agreements to prevent double taxation, while others require you to file tax returns in each state where you have income. Understanding the rules and seeking professional advice can help you manage this complexity effectively.
Stay Informed and Adaptive
Tax laws are subject to change, and staying informed about updates that might impact your state tax liability is essential. Regularly review your tax strategies and adapt them as needed to take advantage of new opportunities or adjust to changes in the tax code.
Conclusion
Minimizing or eliminating state taxes requires a combination of thorough understanding, strategic planning, and adherence to legal guidelines. While it's crucial to explore legitimate strategies to reduce your tax liability, it's equally important to remain compliant with state tax regulations. Whether you're an individual taxpayer or a business owner, the strategies discussed in this guide can help you navigate the complexities of state taxes and work towards a more financially efficient future. Remember to consult with tax professionals to tailor strategies to your unique situation and ensure you're making the most of your tax-saving opportunities. By adopting these tactics, you can take control of your tax destiny and achieve greater financial freedom.
FAQs

What are state taxes and how do they affect me?
State taxes are the taxes imposed by each state, which may include income tax, sales tax, property tax, and other types of taxes. They are used to fund state budgets including services like public education and infrastructure. The amount you pay depends on your state's tax laws and your financial situation.
Are there ways to minimize or eliminate my state taxes?
Yes, there are several strategies to minimize or even eliminate your state taxes, depending on your state's laws. These include taking advantage of tax credits and deductions, relocating to a state with lower tax rates, or optimizing your investments for tax efficiency.
What states have no income tax?
As of now, seven U.S. states have no income tax: Alaska, Florida, Nevada, South Dakota, Texas, Washington, and Wyoming. Two others, New Hampshire and Tennessee, don't tax earned wages but do tax investment income and dividends.
What are tax credits and deductions, and how can they help minimize my state taxes?
Tax credits and deductions reduce your taxable income. A tax credit is a dollar-for-dollar reduction in your actual tax bill, while a tax deduction lowers your taxable income. By maximizing these, you can significantly reduce your state tax liability.
How can relocating to a different state help minimize my state taxes?
If you move to a state with no income tax or lower tax rates, you may reduce your state tax liability. However, consider other expenses associated with relocation, like the higher cost of living, before making a decision.
Can my investments affect my state tax?
Yes, the type and location of your investments can impact your state tax liability. Some states offer tax breaks for investments in certain assets or sectors, while others may tax investment income at different rates.
How can retirement income affect my state taxes?
Some states exempt all or a portion of retirement income from taxes, including pensions and Social Security benefits. Retiring in these states could reduce your state tax liability.
What is the role of a tax professional in minimizing my state taxes?
A tax professional can provide advice tailored to your specific situation, helping you understand your state's tax laws and find legal ways to minimize your tax liability.
Can I eliminate state taxes by moving abroad?
Moving abroad could potentially eliminate your state taxes, but it's not guaranteed. Some states continue to tax former residents even after they leave the U.S. Also, the U.S. taxes its citizens on worldwide income, regardless of where they live.
Can owning a business help me minimize state taxes?
Depending on your state's tax laws, owning a business may provide opportunities for tax deductions and credits. However, it also comes with additional tax obligations and responsibilities, so professional tax advice is recommended.
Glossary
State Taxes: These are the taxes imposed by a state government, such as income tax, sales tax, and property tax.
Income Tax: A tax imposed by the government on income earned by individuals and corporations.
Sales Tax: A tax on sales or on the receipts from sales, paid by the consumer at the time of purchase.
Property Tax: A tax assessed on real estate by the local government, often based on the value of the property.
Tax Minimization: Strategies or methods used to reduce the amount of taxes an individual or business owes.
Tax Exemption: A monetary exemption that reduces taxable income, typically for certain types of status or activities.
Tax Deduction: An expense that a taxpayer can subtract from gross income to reduce the total amount of income tax they owe.
Tax Credit: A tax incentive that allows taxpayers to subtract the amount of the credit from the total they owe the state.
Estate Tax: A tax on the transfer of the estate of a deceased person.
Inheritance Tax: A tax paid by a person who inherits money or property or a levy on the estate of a person who has died.
Tax Haven: A country or place with very low "effective" rates of taxation for foreign investors.
Taxable Income: The amount of income used to calculate an individual's or a company's income tax.
Tax Bracket: The range of income that is subject to a certain income tax rate.
Alternative Minimum Tax (AMT): A tax that ensures that taxpayers pay at least the minimum amount of tax.
Tax Liability: The total amount of tax that an entity is legally obligated to pay to authorities.
Tax Planning: The activity of managing finances in a way to take advantage of tax laws and reduce tax liability.
Residency Status: The status of an individual based on where they live and work, which can impact the amount of state taxes owed.
Gross Income: The total amount of money earned before any taxes or deductions are taken out.
Taxable Estate: The portion of a deceased person's estate that's subject to estate taxes.
Tax Evasion: The illegal nonpayment or underpayment of tax, typically by making a false declaration or no declaration to tax authorities.