As most tax filers know, the annual tax season is a time of surprises. On rare occasions, the surprises are pleasant, and we owe less than we thought or will be getting a larger refund than we expected. However, most of the surprises we get during tax season are of the bad variety, and this is especially true if we are unprepared. A common surprise is finding out that we owe money to the state we live in but not the federal government.
Why do I have to pay state taxes? This article will cover this question, shedding light on the intriguing reasons behind this disparity. Additionally, it could also help you get ready for the upcoming tax season and avoid unpleasant surprises.
Why Do I Owe State Taxes But Not Federal?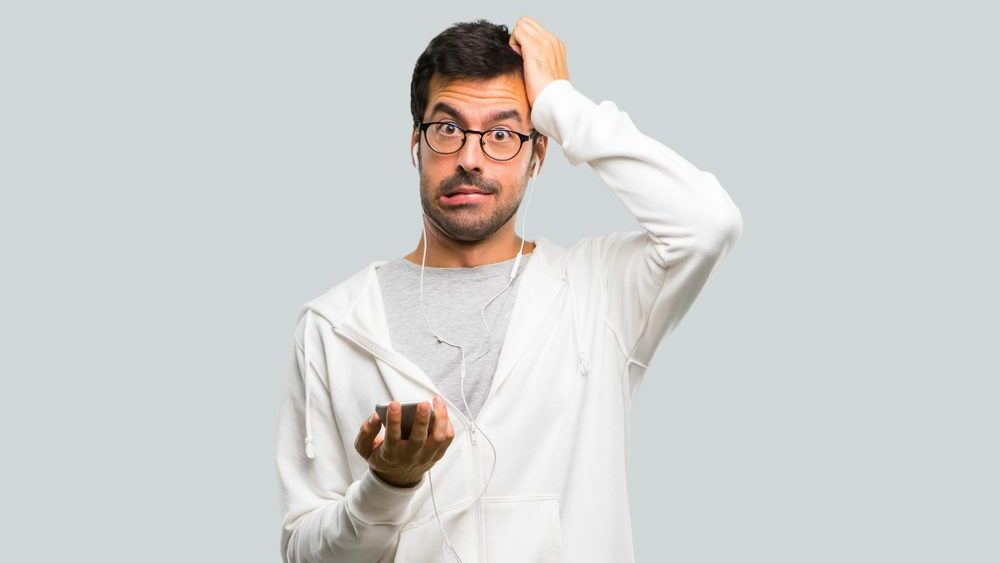 You may find yourself scratching your head if you file your incoming taxes and find out you owe state taxes but not federal. It happens sometimes, and here's why: if the state you live in collects income tax, you will have to file a state as well as federal tax return.
The tax brackets and deductions are different at the state level, so the amount you owe the state will not match your federal income tax obligation. That's why taxpayers sometimes owe money to their state governments even when they receive a federal tax refund.
Why Do I Owe State Taxes?
In most countries, people pay income tax to the central government and some sort of tax based on property values to their local authorities to cover services like garbage collection. In the United States, most people pay both federal and state income taxes as well as property taxes.
If you find yourself in a position where you have no federal tax obligation but owe state taxes, it is probably because your state's deductions and tax rates are not as advantageous for you as the federal rules. State income taxes are a fact of life for the vast majority of Americans because most states collect them. The eight states that do not require their residents to pay income tax are:
Alaska
Florida
Nevada
South Dakota
Tennessee
Texas
Washington
Wyoming
Why We Have Pay State Income Tax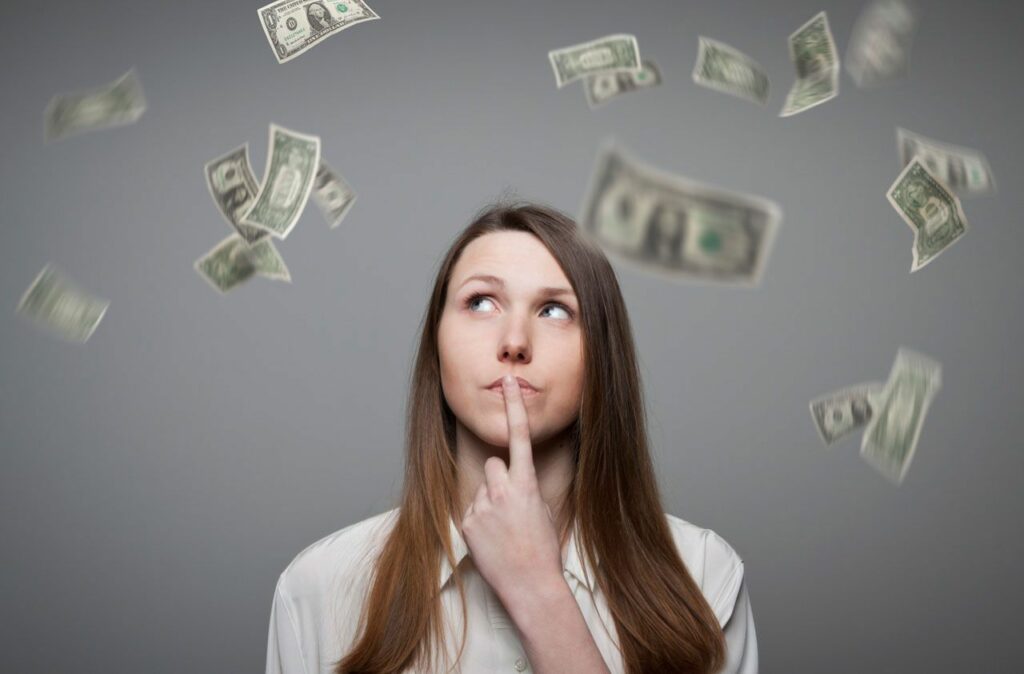 State governments use the income taxes they collect to fund law enforcement agencies, build and repair roads and pay for important public services. This money is also used to cover the costs of health and pension benefits for state employees and state Medicaid programs. In seventeen states and the District of Columbia, counties cities and municipalities are also permitted to collect income taxes to meet their financial obligations.
This means many Americans pay federal, state and local income taxes, and the rates vary a great deal. For example, the city income tax in San Francisco is only 0.38%, but that figure rises to as much as 8.5% in the District of Columbia. Meanwhile, state taxes run from just 2.9% in North Dakota to up to 12.3% in California.
State vs. Federal Taxes
Both state and federal income taxes are collected to pay the costs of providing government and public services, but they are both calculated differently. Federal taxes are paid by almost every American adult that earns more than the standard deduction, but state income taxes are often only paid by individuals with higher incomes. The allowances and deductions that can be used to calculate the amount of tax owed also vary from state to state.

The federal government has a fairly generous standard deduction. It also allows taxpayers to itemize their returns instead and subtract expenses like mortgage and student loan interest, childcare expenses and even gambling losses.
State authorities also have tax brackets, credits and deductions, which are often quite different from the federal rules. When people owe income tax to the state they live in, but not the federal government, it is usually because the rules in their state do not work as well for them as the federal tax brackets and deductions.
The Main Differences Between State and Federal Taxes
There are several key differences between state and federal income taxes. These differences include:
Tax returns: You will need to complete and submit a separate tax return if the state you live in collects income taxes. In some cities, you will also have to complete a local return and attach it to your state tax paperwork.
The amount collected: State income taxes are far lower than federal income taxes. California's top income tax rate is the highest in the country, but it is still only about a third of the federal government's top tax bracket.
Refunds: If you are due a refund on your state taxes, it will be paid by your state and not the federal government.
Tax collection: State authorities pursue unpaid taxes vigorously, but they do not approach their duties with the same zeal as the IRS.
Tax spending: Much of the income tax money collected by the federal government is used to pay for the military and provide aid to foreign countries. But state taxes cover the costs of providing local public services.
Every State Has a Different Method of Calculating its Taxes
While the federal tax rules are the same all over the country, states all have their own way of determining how much their residents should pay. That is why it is a good idea to look at the deductions available as well as tax rates when choosing where to live.
States with a high basic income tax rate may not be as expensive as they look if their deductions are generous, which means living in states that seem more tax-friendly could actually be just as costly. Oregon's income tax rate is a relatively modest 4.75%, but its standard deduction for single taxpayers is $2,080, which is not too shabby. The earned income tax credit is also far lower, and some popular federal income tax deductions are not available.
Is it Possible to Owe Taxes in More Than One State?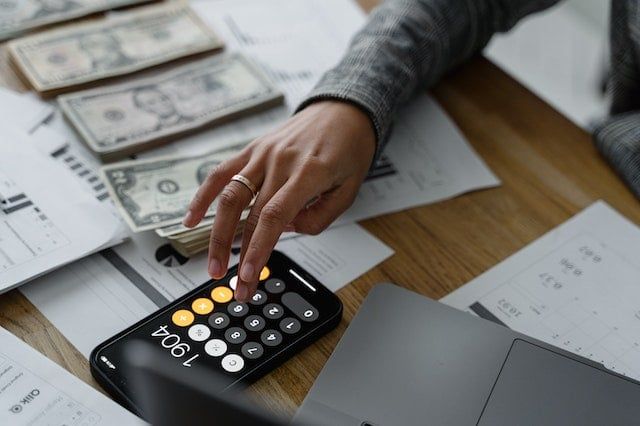 Yes, there are a few situations where individual taxpayers are required to pay income taxes to more than one state. This is usually because a taxpayer moved between states during the tax year, but it can also happen when they live in one state and work in another.
Individuals rarely have to pay the full tax rate because states that border one another usually have reciprocity agreements. The lower amount they have to pay under these agreements is often called a commuter tax. If you moved during the last year or travel between states to commute to and from work, you may have to file tax returns and pay income taxes in more than one state.
Also, eCommerce business owners that conduct business out of state can wind up paying taxes in one or more states. That's because of new economic nexus laws that require them to collect & remit sales tax once they meet sales and transactional thresholds. These thresholds and guidelines can differ by state, and no physical presence is needed to be eligible for nexus taxes.
The Various Types of Taxes You Could Wind Up Paying
State governments raise taxes to collect the money they need to pay their bills, and income taxes are only a small part of the picture. People who live in one of the states that do not have an income tax usually pay higher property and sales taxes to make up for the lost revenue. Therefore, the amount these residents pay is more or less the same. However, some states are more tax-friendly than others.

When states do collect income taxes, they either apply a flat rate or use tax brackets like the federal government. When a flat tax rate is in place, state residents pay the same tax percentage regardless of how much they earn. The nine states that have a flat income tax are:
Colorado
Illinois
Indiana
Kentucky
Massachusetts
Michigan
North Carolina
Pennsylvania
Utah
Every other state that collects income taxes has tax brackets based on income similar to the federal government. However, calculating state taxes is not as challenging or expensive as there are usually far fewer brackets to work with and the rates are a lot lower.
How State and Federal Withholding Tax Works
The taxes deducted from your paycheck are based on federal, state, and local tax rates and the paperwork you completed during the hiring process. The money deducted by your employer is submitted on a regular basis to state or federal tax authorities, and it is used to determine whether you get a refund when you submit your tax returns.
Preparing your taxes is a bit like doing an audit to find out if you paid the right amount (vs. not enough or too much). You can put more in your pocket each week by claiming that you have a lot of dependents, but you will have to pay all that money back when you file your taxes. Putting false information on official paperwork can also lead to fines and other penalties, so it's best to be as honest as possible.
State Income Tax vs. Federal Income: California Example
Let's take California as an example to show the difference between state and federal income taxes. Here are some of the key differences:
Standard deduction: The standard deduction for a single taxpayer is currently $12,550. In California, single taxpayers can deduct $4,803.
Tax rates: Federal tax brackets go from 10% for incomes between $10,000 and $19,999 to 37% for those earning more than $523,600. In California, the lowest tax bracket is 1% and the highest is 12.3%. However, state lawmakers are considering raising the top income tax rate to over 16% to cover growing budget deficits.
Deductions: The deductions in California are sometimes higher than the amounts allowed by the federal government. For example, mortgage interest in California is deductible on loans of up to $1 million because the price of real estate is high. The federal government draws the line at $750,000.
Conclusion
The intricacies of owing state taxes while avoiding a federal tax liability form a fascinating and multifaceted aspect of the taxation landscape. As we've journeyed through the various factors and scenarios that can contribute to this seemingly paradoxical situation, a clear picture has emerged. Fluctuations in income, changes in tax laws, inaccurate withholding, investment gains, limited deductions and credits, self-employment income, and the interplay between state and federal taxes all play their roles in shaping the unique dynamics of owed state taxes.
This intricate dance of financial obligations underscores the importance of vigilance, awareness, and proactive financial planning. While state and federal taxes share some commonalities, they also possess distinct characteristics that necessitate a tailored approach to tax management. Staying informed about regulatory changes, accurately estimating self-employment taxes, maximizing available deductions and credits, and seeking guidance from tax professionals and financial advisors are essential strategies for navigating this complex terrain successfully.
Furthermore, recognizing that the journey of understanding and managing tax liabilities is an ongoing process will empower you to face future tax seasons with confidence. The interplay between state and federal taxes, coupled with the myriad of personal and financial variables, ensures that the path to a comprehensive grasp of taxation remains an ever-evolving one.
Ultimately, the paradox of owing state taxes while avoiding federal taxes offers a window into the intricate and dynamic world of taxation. Armed with knowledge, insight, and a proactive approach, you possess the tools to navigate this nuanced landscape and confidently address any unexpected tax obligations that may arise.
Glossary:
1. Adjusted Gross Income (AGI): This is a measure of income calculated from your gross income and used to determine how much of your income is taxable. It includes deductions from your gross income.

2. Tax Deductions: These are reductions in tax obligation from a taxpayer's gross income. Deductions can be standard or itemized.

3. Tax Credits: A tax credit is an amount of money that taxpayers are permitted to subtract, dollar for dollar, from the income taxes that they owe.

4. Federal Taxes: These are taxes that are levied by the federal government, and they include income taxes, payroll taxes, and corporate taxes.

5. State Taxes: Taxes levied by the state where you reside or where your income is generated. They can include income tax, sales tax, and property tax.

6. Tax Liability: This is the total amount of tax that an individual, corporation, or other entity is obligated to pay to a taxing authority.

7. Tax Brackets: These are ranges of income tax rates, where the rate of tax increases as the taxable amount increases.

8. Tax Exemptions: These are monetary exemptions which reduce taxable income. Tax exemptions come in many forms, but common examples include exemptions for dependents, the elderly, or the disabled.

9. Tax Return: This is a form(s) filed with a taxing authority that reports income, expenses, and other relevant tax information.

10. W-2 Form: This is a form that an employer must send to an employee and the Internal Revenue Service (IRS) at the end of the year. The W-2 form reports an employee's annual wages and the amount of taxes withheld from his or her paycheck.

11. Withholding Tax: This is income tax withheld from employees' wages and paid directly to the government by the employer.

12. Taxable Income: This is the amount of income that is actually subject to taxation, after all allowable deductions or exemptions.

13. Filing Status: This refers to your tax-filing group, which is based on your marital status. It's used to determine the amount of your standard deduction, whether you're eligible for certain credits, and the amount of tax you owe.

14. IRS (Internal Revenue Service): This is the U.S. government agency responsible for tax collection and tax law enforcement.

15. Tax Year: A 12-month period which is used by the government as a basis for tax calculations.

16. Audit: This is an official inspection of an individual's or organization's accounts, typically by an independent body.

17. Estimated Tax: These are tax payments made regularly throughout the year on income that is not subject to withholding taxes.

18. Income Tax: A tax imposed on individuals or entities (taxpayers) that varies with the income or profits of the taxpayer.

19. Progressive Tax: This is a tax that takes a larger percentage from high-income earners than it does from low-income individuals.

20. Tax Code: This is a federal document that details the rules and regulations of income taxes in the United States.