Owing money to the IRS can come with some significant repercussions, but you don't have to face them alone. There are options available to help you satisfy your back taxes and get back on track. Don't let fear of penalties or jail time keep you from seeking help – there are ways to resolve your tax debt and get back on solid footing.
Tax Resolvers is a company that provides tax relief services by working with arbitrators, tax professionals, tax attorneys, accounting experts, and more, to help taxpayers with their back IRS tax payments.

Tax Resolvers Summary
Different people have different reactions to taxes, depending on their financial situation. For some, it's no big deal and they don't think twice about it. But for others, it can be very stressful and overwhelming. People who owe back taxes may face heavy fines and legal action if they try to ignore what they owe. That's why companies like Tax Resolvers exist to help people in this situation.
Owing money to the government can lead to heavy fines and even legal action, which is why it's important to seek out professional help from a company like Tax Resolvers. They can help you resolve your debt and get you back on track.
We decided to take a close look at what Tax Resolvers has to offer. Here are some highlights:
Customer relief for back taxes over $10k
CPAs, Enrolled Agents, Accounting Experts, Tax Attorneys, and Tax Analysts on Staff
Tax preparation services for low-cost tax resolution
No-cost consultations
An A+ rating from the Better Business Bureau
What Is TheTaxResolvers.com?
TheTaxResolvers.com works with a team of highly skilled professionals who have years of experience helping taxpayers with their needs. They provide tax relief services, and each member of their team brings their own special expertise to the table, whether it's crunching numbers or negotiating. With their vast experience and knowledge, they're confident that we can help you resolve your tax issues.
How Does Tax Resolvers Work?
There's no need to feel overwhelmed when you owe the IRS a lot of money. Tax Resolvers can help you work out a solution that is right for your individual situation. They have experience taking tax preparation services cases such as wage garnishments, tax audits, tax levies, and more. With their expertise and highly-trained professionals at your side, they will be able to navigate the avenues set out by the IRS that can end up saving you money.
Although anyone is able to communicate with the IRS on their own, it can be tricky to understand and decipher all of the legal jargon used in the letters you are sent. By hiring a professional to assist you, you will have everything explained clearly and concisely so that you actually understand what is going on.
There is no one-size-fits-all solution to resolving back taxes, but a professional service can help you find the best option for your individual situation. Whether it ends up being a tax payments plan, reduced payments or forgiveness will depend on your personal circumstances, but rest assured that all options will be explored, and the best possible outcome will be presented to you. With the help of a professional, you can finally break free from your back taxes and get on with your life.
There are many benefits to using a service like Tax Resolvers. They are always up to date on new tax codes and relief measures, which can save you money every year. They are also focused on getting you tax relief services the best possible outcome without letting emotions get in the way. This can be extremely helpful when dealing with back taxes, as it can be a very stressful and emotional time. By using a more impartial service, you can be sure that you will get a fair deal that actually works in your favor.
Pros And Cons
Pros
---
Provide a wide range of legal services
Free consultations are available
Private & Confidential
A high level of client service
Experts in their fields
No Retainer Fee Required
BBB A+ rating
Cons
---
Requires a minimum payment
What Services Does Tax Resolvers Provide?
At its core, what Tax Resolvers does is help with taxes. But that's not all they do. They're a team that can take on a wide range of cases. And when the time of year comes around when everybody has to file their taxes, they can help with that too. Some of the main types of work that they do are:
Tax Consulting
Tax Preparation
Tax Negotiations
Tax Settlements
Tax Resolutions
The team at Tax Resolution Services is dedicated to helping people with their tax problems. They have a deep understanding of the tax code and are skilled in negotiating with the IRS. They specialize in resolving back taxes and can help you find the best solution for your situation.
Compromise offers
Penalty reductions
Currently not collectible
Installment plans offered by the IRS
Audit Representation
Tax refunds from the IRS
IRS Tax Expirations
Payroll Tax Relief
State Tax Issues
Stop Wage Garnishments
Tax Levy Releases
Tax Lien Removals
Help with unfiled tax returns
Their goal is always to help you understand your tax liability and explore any available options. They know that dealing with taxes can be stressful, so they pledge to stand by you throughout the entire process and fight for your rights. Their team of experts will explore every avenue to find possible fee removals and reductions, and they can answer any questions you may have along the way. They want you to be fully informed so that you can make the best decisions for your situation.
Tax Resolvers FAQs
How To Apply For Tax Resolvers
When it comes to online Tax Resolvers reviews, a common theme is just how easy and straightforward the process is. Customers also praise the company for its client-friendly and customer-oriented staff. It all starts with a free consultation that you can get by calling 800-935-6167. Unlike some competitors who use these consultations as a way to collect your information and spam you with calls, Tax Resolvers is only interested in reviewing your case to see whether they can help. The call is 100% commitment free, meaning that you are under no obligation to continue the process should you decide at the end that you are not interested.
Tax Resolvers offers a free consultation and doesn't require a retainer so you can get started on your case immediately. This is extremely beneficial for those who are struggling financially and need help with their taxes.
There are many choices to make when it comes to dealing with taxes, and Tax Resolvers is one option that can help you. They will launch an investigation into your tax situation and work to resolve any pressing issues, such as wage garnishments or levies. They will also communicate with the IRS on your behalf so that you don't have to deal with the hassle. Although a specific outcome is never guaranteed, they will always work towards the best possible solution for you.
Is Tax Resolvers a scam?
Is Tax Resolvers a scam? Overall, it seems like Tax Resolvers is a legit choice for people who need help with back taxes or other tax-related financial problems. However, it's still important to do your own research and read customer reviews before making any decisions about which tax relief service to use.
What Are Tax Resolvers' Requirements?
There are a few things you'll need in order to take advantage of Tax Resolvers' services. First, your case must meet some basic requirements. This is to ensure that you're getting the best deal possible and that you're not spending money on a service that might not be right for you. Second, you must be willing to work with Tax Resolvers to resolve your tax issue. This means being open and honest about your financial situation and providing all the necessary information.
Tax Resolvers is a company that specializes in resolving tax problems for individuals and businesses. They have a team of experienced professionals who are knowledgeable in all areas of taxation, and they are able to help their clients resolve their tax problems quickly and efficiently.
One of Tax Resolvers' main requirements is that each case they accept must have a minimum amount of $12,000. This is because cases with lower amounts owing are less likely to benefit from professional assistance, as the cost would not outweigh potential savings.
However, this does not mean that Tax Resolvers will not work with you if you owe less than $12,000 – they may still be able to help you depending on your individual circumstances. It is always best to contact them directly to discuss your case and see whether their services would benefit you.
Tax Resolvers is a company that provides tax relief to people in the United States. They accept all employment statuses, do not require a minimum credit score, and will accept both personal and business-related cases. You can call them to speak to a representative and see if you qualify for their services.
How Much Does Tax Resolvers Charge?
How much does Tax Resolvers charge? There are many companies out there that offer help with taxes, but not all of them are created equal. Some can be very expensive, depending on the complexity of your case. But at Tax Resolvers, they have some of the most reasonable fees around. So you can rest assured knowing that you're getting quality help without breaking the bank.
The average person spends around $2,000 to resolve their case, although it can range from $495-$8,000. Many Tax Resolvers reviews discuss the fact that their team was able to work with them financially and that many clients were beyond satisfied with the services they received for the cost. Don't let the price scare you away- reach out and speak with them directly to see what payment plan options are available.
Will Tax Resolvers Hurt My Credit?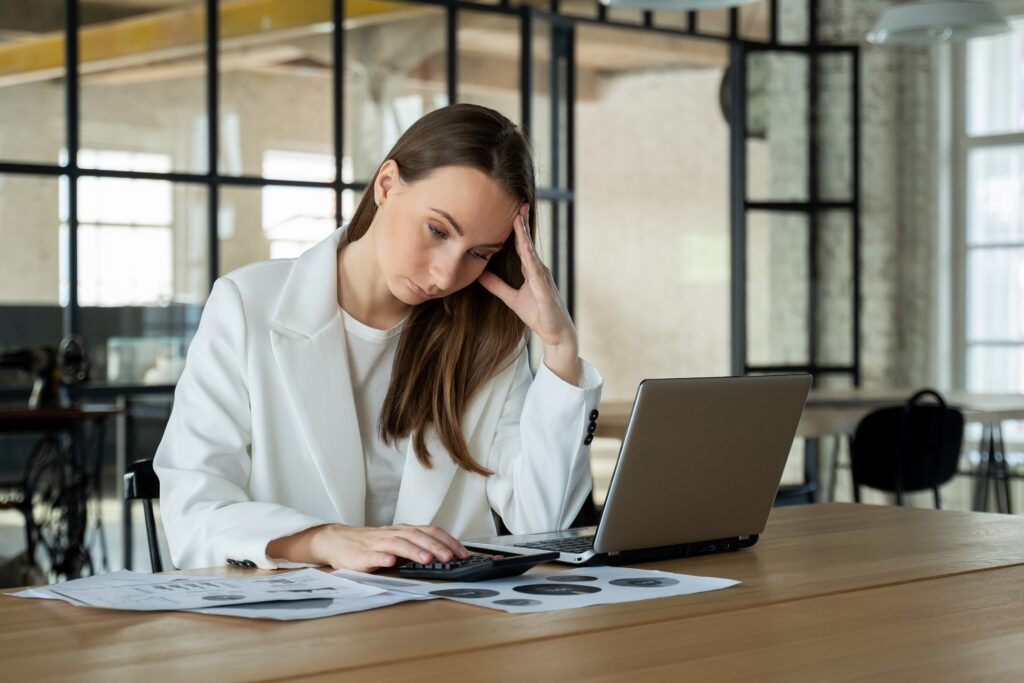 Will Tax Resolvers hurt my credit? It's essential to understand that any arrangement made with the IRS will still require payment of some kind, which could impact your credit score. Depending on the type of arrangement made, the IRS may report late fees or other negative information to the credit bureaus. This could decrease your credit score, making it difficult for you to obtain loans or other financing.
So, Is Tax Resolvers Legit?
Is Tax Resolvers Legit? There are so many scams online these days, especially when it comes to taxes and financial needs. It can be hard to tell whether or not you're dealing with a reputable company. That's why it's important to be aware and informed.
Tax Resolvers is a legitimate company that can help you resolve your back taxes. They have a secure website and keep all your information confidential. They also have a full online privacy policy that you can review. So you can rest assured that your information is safe and sound.
When you're dealing with the IRS, it can be a very stressful experience. Many people feel overwhelmed and hopeless when navigating through all the legal jargon. That's why so many people turn to thetaxresolvers.com for help. They offer high-quality service and care that can put your mind at ease. They also have a no-obligation, free consultation to help determine if you qualify for their services. So, don't hesitate to reach out to them today!
Popular Tax Relief Reviews