The IRS is one of the most feared organizations in the United States. Owing money to them can come with some significant repercussions, including extra penalties, the threat of jail time, and more. But you don't have to face them alone. There are options available, like a tax lawyer, to help you satisfy the taxes you owe and get back on track.
Victory Tax Lawyers is one such option, located in Los Angeles CA, the lawyers at Victory Tax Lawyers specializes in tax controversy, resolution, payroll taxes, and litigations. We decided to take a closer look at this tax law firm and break down their services for you.
Victory Tax Lawyers Summary

Tax relief for customers with over $25,000 in back taxes
A law firm that has saved over $12.5 million for their clients
Specializes in tax complications, resolution, and litigation
Their team consists of tax attorneys with at least 10 years of experience
They offer a free consultation with a licensed attorney
Victory Tax Lawyers (VTL) is a law firm specializing in tax litigation, defense, and resolution. The experts at Victory Tax Lawyers are in Los Angeles, CA and they have the experience and specialization needed to help you find a reasonable solution to the taxes that you owe. They will negotiate on your behalf with the IRS, utilizing all available avenues, until they can come to an agreement. Every step of the way, a reputable tax attorney will be by your side, leading you toward the ultimate goal: paying off and eliminating all of the amount owed. They have a flat fee payment system and open communication policy.
What is Victory Tax Lawyers?
The tax lawyers at Victory Tax Lawyers are experienced in resolving tax controversies and litigating complex cases. They work to get the best possible outcome. Whether you're an individual or a corporation, they may be able to help you with your tax problems. Victory Tax Lawyers have an experienced and professional background. They said they know how to deal with the IRS and they will work to reach a solution that is best for you. With open communication being a cornerstone of their business, they will keep you updated every step of the way.
How does Victory Tax Lawyers work?
The average person likely has no idea how to navigate the IRS' many avenues for resolution, as they are full of legal jargon and have varying requirements. The Victory Tax Lawyers have a minimum of 10 years of experience in this field and can therefore offer expert guidance. This firm may be helpful for clients unfamiliar with tax laws and policies.
Owe taxes can be complicated to resolve, especially when the IRS has started proceedings againstOyou, such as garnishing your wages or placing a lien on you. These types of actions can make it more difficult to pay what you owe, which is why it's so important to have a professional tax attorney.
They will assign you an attorney who will explore all the options available to get you the best possible outcome. Every situation is unique, so they can work with you to find the solution that fits your needs.
The Victory Tax Lawyers attorneys specialize in a variety of key areas, including:
Installment Agreements
Offers in Compromise
IRS Hardship
IRS Tax Liens
IRS Tax Levies
Tax Preparation
FBAR
Payroll Tax
IRS Notices
Audit Representation
Penalty Abatement
Back Taxes
IRS Payment Plans
CSED
How to apply for Victory Tax Lawyers
When it comes to you owe taxes, you want to make sure you have the best possible representation. The tax attorneys at Victory Tax Lawyers offer all potential clients a free consultation so that you can get to know the firm and see if they are the right fit for you. There is no obligation attached to the consultation, and you can get all of your questions answered without any pressure to enroll in their services.
They pride themselves on their transparency, honesty, and excellent communication. The free consultation could be a way for you to speak to one of their attorneys and learn more about how they can help you resolve your tax issues. They will ask you some general questions about your situation and explain the process in detail so that you can make an informed decision about whether or not to retain with them.
During your free consultation with a lawyer, it is important to ask any questions you may have and to ensure that you are comfortable with them representing you. This is especially important because, depending on your case, they may be managing it going forward. Therefore, you want to be confident in their abilities.
To book a consultation, you can visit the website, call, or email them. They are available Monday to Friday, 8 am to 6 pm each day. They also have a physical location in Los Angeles, California.
Is Victory Tax Lawyers A Scam?
Is Victory Tax Lawyers a scam? Overall, it looks like Victory Tax Lawyers is a legitimate business that gives its customers good services. Their team of experienced lawyers works hard to help their clients quickly and easily solve their tax problems. With positive reviews from customers across multiple platforms, it seems that Victory Tax Lawyers can be trusted when it comes to resolving your tax problems.
Victory Tax Lawyers BBB Rating
Wondering about the Victory Tax Lawyers BBB rating? They have been accredited by the Better Business Bureau (BBB) since 2017 and have an A+ rating. For more information, read our full Victory Tax Lawyers Review.
How do I qualify for Victory Tax Lawyers?
Not everyone needs or wants the same thing when it comes to taxes. Depending on your individual circumstances and how much you owe, the team may decide that their services aren't the best fit for you. Their primary focus is on providing resolutions that may not always involve them directly.
Like most tax relief companies, Victory Tax Lawyers employs licensed tax professionals. But unlike other tax relief companies, VTL is a law firm with specialized knowledge in tax law. It operates in all the states and has a minimum debt requirement of $25,000. Tax relief is not free, so you need to make sure that you are getting your money's worth when you enroll with this company
You may not find the cost of hiring a tax professional to be justified, especially if you owe less than $25,000. In this case, it may be better to contact the IRS directly. However, this is something that can be discussed during your free initial consultation.
Victory Tax Lawyers can represent clients in all 50 states and work to resolve both federal and state tax problems. They may be able to work with you to resolve both federal and state old taxes.
Eligibility for their services is not limited to individuals or corporations. They can help with both types of cases.
Will Victory Tax Lawyers Hurt My Credit?
Will Victory Tax Lawyers hurt my credit? It's important to note that Victory Tax Lawyers themselves do not report anything directly to the credit bureaus. So it's highly unlikely that using their services will directly lead to your credit score being lowered or negatively impacted. However, some instances where utilizing their services could result in a lower credit score.
For instance, if you owe back taxes and neglect to pay them off on time or as agreed upon with the IRS, this could lead to a lien being placed on your property or assets, affecting your credit score. Similarly, if they help you set up an installment agreement with the IRS for unpaid taxes, this could also appear as a negative item on your credit report and potentially bring down your score.
How much does Victory Tax Lawyers charge?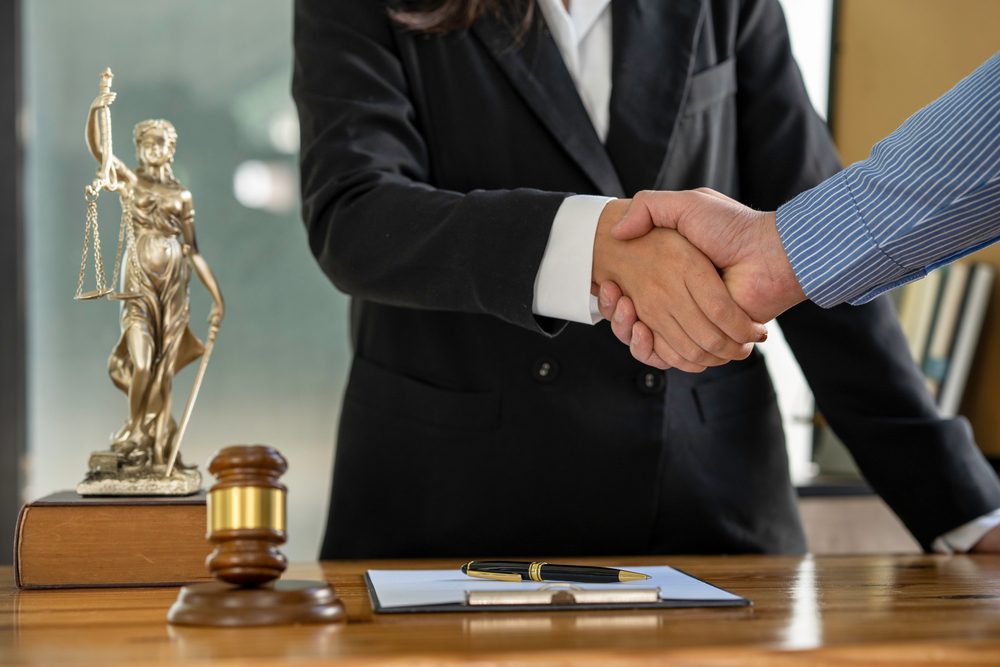 How much does Victory Tax Lawyers charge? The cost of tax relief services can be a major concern for people who are struggling financially. The thought of spending more money can feel like a huge barrier, preventing them from reaching out and pursuing assistance. However, it's important to remember that everything begins with a free consultation that has no obligations or hidden fees. This initial consultation can provide you with the information you need to make an informed decision about whether or not to pursue tax relief services.
There is no one-size-fits-all answer to the question of how much it will cost to hire a professional to help with your taxes. The best way to get an accurate estimate is to schedule a free consultation with an experienced attorney. During this meeting, the attorney will learn about your specific situation and determine what type of relief you may be eligible for. Many firms, including Victory Taxes Lawyers, operate on a flat-fee basis, so you will know exactly how much the services will cost before moving forward.
When you work with Victory Tax Lawyers, you don't have to pay a retainer or upfront fees for services. You only pay after a resolution is reached, and the team can work out a payment plan that fits your budget.
Would you recommend Victory Tax Lawyers to your friends?
Is Victory Tax Lawyers Legit?
Is Victory Tax Lawyers legit? Yes, it is. The IRS is never a fun organization to deal with, and taxes are always a stressful ordeal. But when you owe taxes, the consequences can be even more severe. From the loss of income to potential jail sentences, the real-world fallout from unpaid taxes can be devastating. That's why it's so essential to hire a professional tax specialist who can help you find a workable solution. With their experience and expertise, they can ease your burden and help get your finances back on track and help you save so much money.
The team at victorytaxlaw.com is highly experienced in tax law. They offer a free consultation to anyone who is interested, so you can get an idea of what they can do for you with no risk or obligation. Like many tax relief services, Victory Tax Lawyers offers a free attorney consultation to review a potential client's tax situation. Interested taxpayers should take advantage of this free consultation to get attorney counsel and learn more about solutions to their tax complications. They are available by phone, email, or through their website, and they are ready to answer any questions you may have about your case. They also have a physical location in Los Angeles, California.