As the annual tax season rolls around, individuals across California and beyond embark on the task of filing their tax returns. While many taxpayers anticipate a potential refund, others find themselves facing an unexpected situation: owing California state taxes. This puzzling scenario can leave taxpayers scratching their heads, wondering why their financial calculations led to this outcome.
Why do I have to pay state taxes, you might wonder? In this comprehensive exploration, we will dive into the intricacies of California state taxes, unravel the potential reasons behind owing the state money, and shed light on the strategies to navigate this situation.
The Complex Landscape of California State Taxes
Understanding why you might owe California state taxes require delving into the multifaceted world of state taxation. California, as one of the most populous and economically diverse states in the U.S., has its own unique set of tax laws, regulations, and considerations that play a significant role in determining an individual's state tax liability.
California state taxes encompass a range of categories, including income taxes, sales taxes, property taxes, and more. Of these, state income taxes are of particular importance, as they are calculated based on an individual's income earned within the state's boundaries. The state's progressive tax system means that higher-income individuals are subject to higher tax rates.
Unraveling the Mystery: Reasons Behind Owing California State Taxes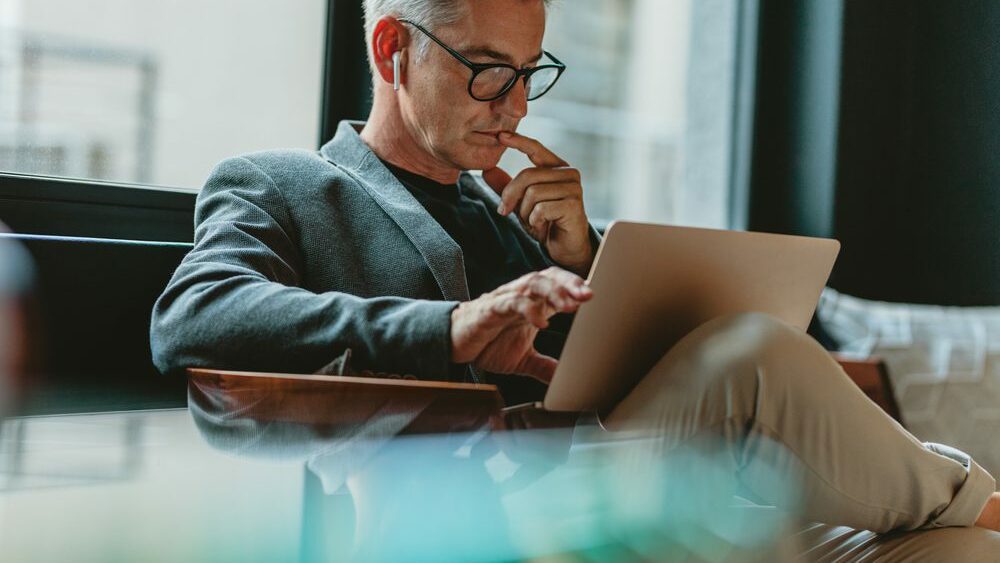 Numerous factors can contribute to owing California state taxes instead of receiving a refund. Let's explore some common scenarios that may lead to this situation:
Inaccurate Withholding
One of the primary culprits behind owing state taxes is inaccurate withholding. Withholding refers to the amount of income tax your employer deducts from your paychecks and remits to the state on your behalf. If your withholding doesn't align with your actual tax liability, you might find yourself owing taxes when you file your return.
This can occur due to changes in your financial situation, such as a new job or a raise, that result in higher income but not enough corresponding tax withholding. Alternatively, failing to update your withholding allowances to reflect life changes like marriage or having children can lead to insufficient withholding.
Changes in Income
Fluctuations in your income can significantly impact your California state tax liability. If your income increases, you might find yourself in a higher tax bracket, resulting in a higher tax liability. Windfall gains from sources like bonuses, capital gains, or unexpected inheritance can also contribute to an increased tax bill.
Conversely, a decrease in income might not be reflected in your withholding or estimated tax payments, leaving you with a tax liability that your current financial situation cannot cover.
Self-Employment and Variable Income
Individuals who are self-employed, freelancers, or have variable income sources face unique challenges when it comes to California state taxes. Unlike traditional employees, self-employed individuals are responsible for both their income tax and the employer's share of payroll taxes, commonly referred to as the self-employment tax.
Moreover, self-employed individuals must make estimated tax payments throughout the year to prepay their tax liability. Underestimating these payments can lead to a significant tax debt at the time of filing.
Neglected Estimated Tax Payments
Individuals who do not have taxes withheld from their income, such as the self-employed or those with multiple income streams, are generally required to make estimated tax payments quarterly. These payments ensure that you are paying your tax liability incrementally throughout the year.
Failure to make these payments or miscalculating the required amount can result in penalties and interest, exacerbating your overall tax debt.
Overlooking Deductions and Credits
California state taxes, like federal taxes, offer a range of deductions and credits that can lower your overall tax liability. However, neglecting to take advantage of these opportunities can lead to an unnecessary tax burden.
For example, deductions for education expenses, healthcare costs, or mortgage interest can significantly reduce your tax liability. Failing to consider these deductions can inadvertently increase the taxes you owe.
Changes in Personal Circumstances
Life events such as marriage, divorce, birth, adoption, or relocation can impact your tax liability. Failure to adjust your tax planning following these events can lead to inaccurate tax withholding or underestimation of your tax liability.
Navigating the Path Forward: Strategies to Address Your Tax Debt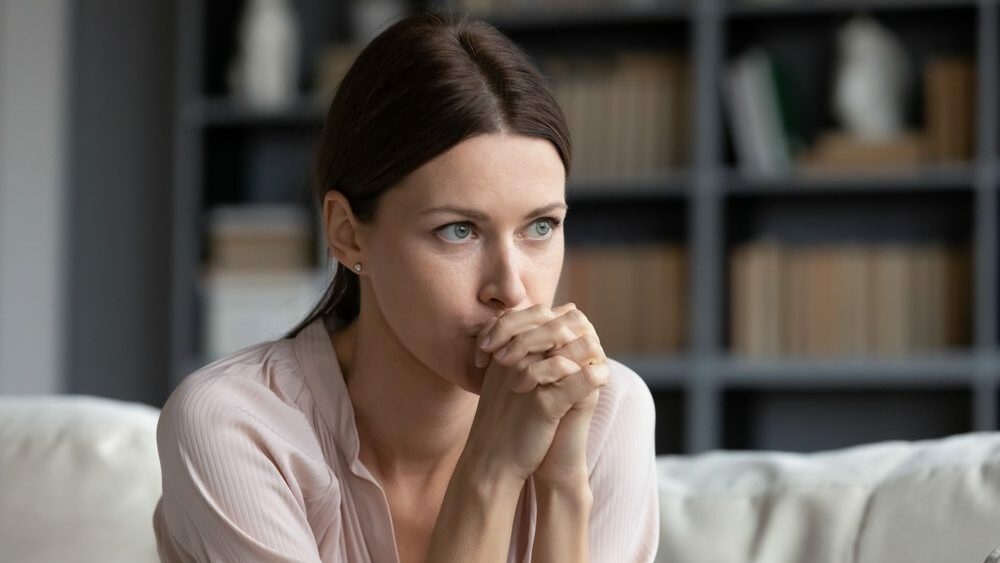 Navigating the path forward to address your tax debt can be a daunting task, but with the right strategies, it can be manageable. The first crucial step is to acknowledge the debt and grasp its full extent. Ignoring it will only compound the problem with additional penalties and interest. Once you have a clear understanding of your tax debt, seek professional advice. Tax professionals can guide you through various options such as setting up an installment agreement, making an offer in compromise, or requesting a temporary delay in collection.
They can also assist in filing unfiled returns, which is often a prerequisite to any debt resolution. Further, it's critical to stay current with your tax obligations moving forward, to prevent new tax debt from accumulating. Lastly, consider your financial habits and make changes as necessary to avoid falling into tax debt in the future. Remember, dealing with tax debt may be stressful, but with a calculated approach and professional assistance, you can navigate the path to financial recovery.
The Bigger Picture: Responsibility and Financial Planning
Owing California state taxes can be a perplexing situation, but it's important to remember that taxes are a fundamental part of civic responsibility. They contribute to funding vital state programs and services that benefit all residents. Addressing your state tax debt promptly not only avoids penalties and interest but also plays a role in maintaining the financial well-being of the state.
In the larger context of financial planning, owing state taxes can serve as a reminder of the importance of proactive tax management. Regularly reviewing your financial situation, adjusting withholdings, and staying informed about changes in tax laws can help you avoid surprises and make more informed financial decisions.
Conclusion
As the puzzle of owing California state taxes begins to unravel, it becomes clear that multiple factors can contribute to this unexpected scenario. From inaccurate withholding and changes in income to overlooked deductions and credits, a range of elements can influence an individual's state tax liability. However, by assessing your financial situation, reviewing your tax planning strategies, and seeking professional guidance when necessary, you can navigate the complexities of owing California state taxes with greater clarity and confidence.
Remember that addressing your tax liabilities in a timely manner is key to avoiding penalties, interest, and unnecessary stress. Ultimately, understanding why you owe California state taxes empowers you to take control of your financial obligations and make informed decisions for a more secure financial future.
FAQs

Why do I owe California state taxes this year?
You may owe California state taxes this year due to different factors such as an increase in income, changes in tax laws, or not having enough tax withheld from your wages during the year.
I didn't owe last year, why do I owe this year?
Your tax situation can change from year to year based on your income, deductions, credits, and other factors. If you've had changes in your financial situation, such as a rise in income or fewer deductions, this could increase your tax liability.
How is California state tax calculated?
California state tax is calculated based on your income level. As your income increases, so does your tax rate. It's a progressive tax system, meaning the more you earn, the higher your tax rate will be.
Can I avoid owing California state taxes?
In some cases, you can reduce your California state tax liability by taking advantage of available tax credits and deductions. However, everyone who earns income in California is required to pay state taxes.
What happens if I don't pay my California state taxes?
If you don't pay your California state taxes, you may face penalties and interest. In severe cases, the state can take collection actions such as garnishing your wages or placing a lien on your property.
I'm a non-resident, do I still owe California state taxes?
Non-residents who earn income in California are generally required to pay taxes on that income. This can include income from a job, rental income, or income from the sale of a property.
Why did my tax liability increase even though my income didn't?
This could be due to changes in tax laws, or because you had less tax withheld from your wages during the year. It could also occur if you claimed fewer deductions or credits.
Can I claim a refund if I've overpaid my California state taxes?
Yes, if you've paid more in California state taxes than you owe, you can file a state tax return to claim a refund.
How can I reduce my California state tax liability?
You can reduce your tax liability by claiming all the deductions and credits you're eligible for. It may also be beneficial to increase your withholdings or make estimated tax payments throughout the year.
What are the current tax rates in California?
California has a progressive tax system with rates ranging from 1% to 13.3%, depending on your income level. The highest rate applies to income over $1,000,000 for single filers and over $1,198,024 for joint filers.
Glossary
Adjusted Gross Income (AGI): The gross income minus adjustments, used to calculate an individual's tax liability.
California Franchise Tax Board (FTB): The state agency responsible for administering personal and corporate income tax for the state of California.
Deductions: Specific expenses that are subtracted from gross income to reduce the amount of income subject to tax.
Exemptions: Certain amounts that taxpayers can subtract from their taxable income for each person they can claim as a dependent.
Federal Income Tax: The tax levied by the U.S. government on the yearly earnings of individuals, corporations, trusts, and other legal entities.
Filing Status: The category that defines the type of tax return form a taxpayer must fill out, based on marital status and family situation.
Gross Income: The total income earned by an individual or business before deductions or taxes.
Income Tax Return: The documentation filed with a tax authority that reports income, expenses, and other relevant financial information.
Internal Revenue Service (IRS): The U.S. government agency responsible for collecting taxes and enforcing the Internal Revenue Code.
Tax Liability: The total amount of tax debt owed by an individual, corporation, or other entity to a taxing authority.
Tax Rate: The percentage at which an individual or corporation is taxed.
Tax Refund: The amount of overpaid taxes returned to a taxpayer by the IRS or state tax authority.
Tax Year: The 12-month period for which tax is calculated and paid. In the U.S., the tax year runs from January 1 to December 31.
Withholding Tax: The amount held from an employee's wages and paid directly to the government by the employer.
Taxable Income: The amount of an individual's or corporation's income used to calculate how much tax they owe.
Tax Bracket: The range of incomes taxed at given rates.
Tax Deduction: A reduction in tax obligation from a taxpayer's gross income.
Tax Credit: A sum subtracted from the total amount a taxpayer owes to the state.
Standard Deduction: A set amount of money that the IRS allows you to deduct from your income each year.
Itemized Deduction: An eligible expense that individual taxpayers in the United States can report on their federal income tax returns in order to decrease their taxable income.