Travel insurance has become a must-have for global explorers seeking to safeguard their journeys against unpredictable scenarios. As we gear up for our travels in the year 2023, it's time to review and discuss the best travel insurance companies. This article will provide detailed analysis and comparisons of various travel insurance providers, helping you make an informed decision based on their coverage options, customer service, claim processes, and overall reliability.
Generali Global Assistance
Generali Global Assistance is a versatile travel insurance provider offering a range of services to meet diverse travel needs. They provide coverage for various aspects of travel, including trip cancellation, baggage loss, medical evacuation, and more.
The company offers three different plan levels: Standard, Preferred, and Premium, with pricing based on individual trip costs, typically ranging from 4% to 12% of the total trip cost. Generali has a user-friendly website where customers can obtain no-obligation quotes and a free-look period, allowing cancellation within 10 days of purchase for a full refund.
Travel cancellations, interruptions, and medical emergencies caused by COVID-19 are covered by Generali Global Assistance. Additional services include identity and cyber protection, vacation rental insurance, and home care. They serve U.S. residents and cover most international destinations.

Faye Travel Insurance
Faye emphasizes a quick and convenient process, allowing customers to check pricing, purchase coverage, make claims, and receive support 24/7 through its mobile app. Faye is available to residents in all 50 states and is underwritten by the United States Fire Insurance Company.
Faye's coverage includes three main categories: health, trip, and belongings. It offers a range of benefits, such as emergency medical coverage, coverage for preexisting conditions, trip cancellation, trip delay, and more. Customers can customize their coverage based on factors like their travel destination, trip length, and specific needs.
The cost of Faye's travel insurance varies depending on these factors, and the page provides an example of a quote for a family traveling from Colorado to Hawaii.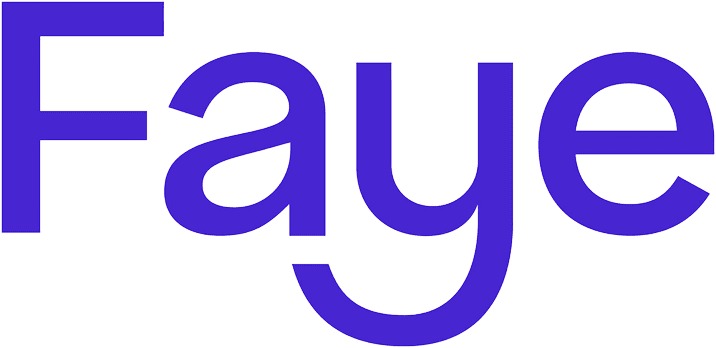 HTH Worldwide Travel Insurance
From robust medical coverage to trip interruption benefits, HTH's TripProtector Preferred plan stands out with top-notch features at a competitive price. Get up to $1 million in medical and evacuation coverage per person, along with $2,000 per person for baggage loss.
HTH offers options for all budgets, with plans like TripProtector Economy and Classic. Even if you have your own health insurance, there's a tailored single-trip option for you. Prices vary based on your unique needs, ensuring you get the coverage you need at the right price.

Nationwide Travel Insurance
Nationwide Travel Insurance offers a range of plans catering to different needs. Their top-rated Cruise Luxury plan stands out with $1 million in medical evacuation coverage and $150,000 for medical expenses. While medical coverage is secondary, it boasts generous benefits such as excellent baggage loss coverage ($2,500 per person) and a "cancel for any reason" upgrade. Nationwide also provides 24/7 travel assistance for emergencies.
For those seeking a more affordable option, the Prime plan offers $1 million in medical evacuation coverage, trip interruption coverage at 200% of the trip cost, and other benefits at a good price point.
Nationwide's plans vary in cost depending on factors like age and trip details, making it accessible to a wide range of travelers.

Seven Corners Travel Insurance
Seven Corners Travel Insurance offers a range of comprehensive insurance plans for both domestic and international travelers in the USA. Their RoundTrip Choice plan stands out with impressive features, including superior coverage limits for medical expenses and medical evacuation. Notably, it offers "Cancel for any reason" and "Interruption for any reason" upgrades, providing flexibility and peace of mind.
In terms of coverage, Seven Corners' RoundTrip Choice plan offers medical and evacuation limits of $500,000/$1 million per person and covers COVID-19-related medical expenses. It also includes unique features like $20,000 for non-medical evacuation in case of civil unrest or Travel Advisories from the U.S. State Department.
When it comes to pricing, Seven Corners' insurance costs vary based on factors such as your age and trip cost. To provide an idea, the RoundTrip Choice plan for two travelers aged 30, with a $3,000 trip to Mexico for 8 days, costs $158. They offer optional add-ons like "cancel for any reason" coverage and rental car damage protection.

WorldTrips Travel Insurance
WorldTrips Travel Insurance offers a range of comprehensive plans for both domestic and international travelers. Their Atlas Journey Premier plan stands out with superior medical evacuation benefits and options to customize coverage, including add-ons for adventure sports, pet travel, and more.
WorldTrips Atlas Journey plans come in three tiers: Premier, Preferred, and Economy, allowing you to select the coverage level that suits your needs. The Premier plan provides robust coverage with $150,000 in medical insurance and $1 million in emergency evacuation insurance. Notably, it offers generous travel delay and missed connection benefits, making it a top choice for international travelers. The Preferred plan offers decent coverage at a slightly lower cost, while the Economy plan is a budget-friendly option for those primarily concerned with standard trip coverage.
Prices vary based on factors like age, trip cost, and destination, making it accessible to a range of travelers. Additionally, WorldTrips offers add-on options, including "cancel for any reason" coverage, adventure sports coverage, and more, providing flexibility to tailor your plan to your specific needs.

Cat 70 Travel Insurance
provides outstanding medical and evacuation coverage with limits of $500,000 per person. One standout feature is the option for a "Cancel for any reason" upgrade, offering flexibility to travelers. Cat 70 also boasts robust hurricane and weather coverage. Moreover, in case of airline delays, it provides a $200 benefit for ticket changes after a 1-hour delay.
However, some aspects might not align with every traveler's needs. The coverage for travel delay and baggage loss is relatively modest, capped at $500 per person. Additionally, baggage delay coverage requires a 24-hour delay and has a limit of $200 per person.
In terms of pricing, Cat 70 Travel Insurance offers competitive rates, catering to various traveler profiles and trip costs. For example, a couple in their 30s embarking on a $3,000 trip to Mexico for 8 days can secure coverage for as low as $104. Families, couples, and individuals of different ages and destinations are accommodated with affordable options.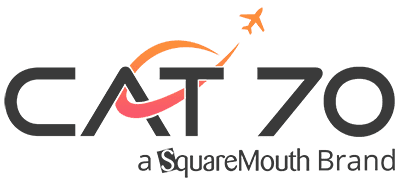 TravelSafe Insurance
TravelSafe Insurance is a provider of travel protection primarily serving citizens of the United States and most Canadian territories. Their insurance plans offer coverage for various aspects of travel, including medical emergencies, trip cancellations, and more.
Customer reviews about TravelSafe Insurance present a mixed picture. Customer reports indicate that the company's claim process and resolution time were relatively quick. Others have expressed concerns about delayed or denied claims, unresponsive customer service, and perceived policy limitations.
Overall, TravelSafe Insurance offers travel protection plans with varying coverage levels to cater to different needs. However, potential customers should carefully review policy details and consider the experiences of past customers when deciding whether TravelSafe Insurance is the right choice for their travel insurance needs.
American Express Travel Insurance
Within the customer feedback, recurring themes emerge. Some travelers express dissatisfaction with their claims being denied, frequently due to the stipulation requiring a physician's examination. This requirement can pose challenges, especially in situations where access to medical professionals is limited. Additionally, several customers report difficulties in securing support and essential documentation from the company, leading to frustration.
Notably, American Express cardholders may already enjoy specific insurance benefits, such as baggage insurance and travel accident insurance, as part of their card privileges. Furthermore, American Express Travel Insurance collaborates with Travel Guard, offering an extensive range of travel coverage solutions.
American Express Travel Insurance presents a blend of experiences, with both positive and negative feedback from customers. Prospective clients are encouraged to carefully assess their specific travel insurance requirements and thoroughly review policy terms and conditions before making a commitment.

Allianz Global Assistance
Allianz's coverage includes protection against delays, medical expenses, and cancellations, with additional access to assistance services like interpreters.
Allianz offers three tiers of travel insurance policies: Basic, Prime, and Premier, each with varying levels of coverage. Customers can personalize their coverage by adding options such as rental car protection or medical insurance for an extra cost.
The cost of Allianz travel insurance varies based on factors like travel destination, trip duration, coverage needs, traveler age, and more.
Travelex Insurance Services
Travelex Insurance Services offers various coverage options, including coverage for traveling minors, customizable plan upgrades, and five different insurance plans to choose from. However, some customers have raised concerns about the service being pricey and the limitation of $500 per lost or damaged baggage.
Travelex Insurance Services covers costs that traditional insurance plans may not, such as emergency medical evacuation and expenses associated with overseas emergencies. It also provides reimbursement for delayed or lost luggage, ensuring travelers are quickly compensated so they can continue their trips without major disruptions.
The company offers different coverage plans, including options for U.S. destinations, international travel, and business travelers, with pricing varying based on the total cost of the trip and the level of protection needed.

Travel Insured
Travel Insured is a travel insurance provider that offers various insurance products to travelers seeking coverage and protection for their trips.
Some customers have expressed frustration with their experiences. Additionally, there are complaints about delayed claim processing and poor customer service, with customers struggling to get timely responses or support from the company. Some travelers also mention difficulties in obtaining refunds or coverage for unexpected events, such as medical issues that prevent them from going on trips.
While some clients appreciate the flexibility of their insurance plans, others have faced challenges with claim denials, communication issues, and coverage limitations. It's essential for potential customers to carefully review Travel Insured's policies and terms to determine if they meet their specific travel protection needs.

Travel Guard
Travel Guard is a travel insurance provider that offers coverage to travelers, both for leisure and business purposes, across the globe.
Several customers express dissatisfaction with Travel Guard's coverage and claims process. There are instances where claims were denied for reasons such as political unrest or specific medical conditions like pregnancy, which some customers believed should have been covered by their policies. This has led to frustration and negative feedback from these customers.
Travel Guard operates through a network of service centers located in Asia, Europe, and the Americas.

Trip Mate Insurance
Trip Mate Insurance is a travel insurance provider known for offering coverage for various aspects of travel, including trip cancellations, medical emergencies, and baggage protection. Customers can purchase policies through travel agents or retail locations, and the company has a strong emphasis on providing assistance during emergencies, with 24/7 customer service availability.
However, the company's reputation has been marred by a multitude of negative reviews and complaints from customers. Many of these grievances revolve around lengthy delays in claim processing and issues with reimbursement. Customers have reported frustration at having to resubmit documentation and encountering unexplained claim denials.
Despite these challenges, Trip Mate Insurance continues to operate and offers a range of travel insurance solutions. Their online claim reporting system aims to streamline the claims process, and they have partnered with Global XPI to provide access to medical records during health emergencies.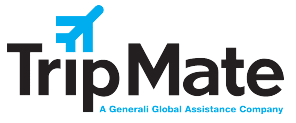 APRIL Travel Protection
APRIL Travel Protection provides coverage for a range of travel-related situations, including trip cancellations, medical emergencies, baggage delays, and more. Customers have the option to choose from different types of plans, such as single-trip and multi-trip options, depending on their travel needs.
One of the notable features of APRIL Travel Protection is the Any Reason Cancellation upgrade, which allows customers to cancel their trips for any reason, albeit subject to certain eligibility criteria and limitations.
Some customers have expressed satisfaction with the company's services, while others have raised concerns about delays in claims processing, communication issues, and perceived limitations in coverage.

What is a Travel Insurance?
Travel insurance is a type of insurance that safeguards individuals and families against specific financial losses occurring before, during, or after a trip. The scope of coverage in a travel insurance plan can vary significantly, including coverage levels, limits, and deductible requirements. Nevertheless, travel insurance can be tailored to provide reimbursement for trip cancellations due to uncontrollable circumstances, as well as coverage for medical expenses and emergency transportation in case of illness or injury during travel. Some travel insurance plans also offer compensation for lost, damaged, or delayed baggage and other related expenses.
What are the types of travel insurance?
When exploring travel insurance options, you'll notice different plans offering various types of coverage and limits. This variation arises from the fact that some travel insurance plans are more comprehensive than others, with different providers including diverse forms of protection in their policies. Here are key types of travel insurance:
Trip Cancellation Insurance: This coverage reimburses prepaid travel expenses when your trip is canceled due to reasons beyond your control, such as illness or the death of a family member.
Trip Interruption Insurance: Trip interruption coverage applies when your trip is disrupted after departure due to unforeseen circumstances. It can help if you become injured or ill during your trip or if a natural disaster hinders your travel plans.
Emergency Medical Expense Coverage: This coverage pays for emergency medical and, potentially, dental expenses that arise when you're away from home and your regular health insurance doesn't apply.
Emergency Evacuation and Transportation Coverage: Emergency evacuation coverage is crucial when medical evacuation and transportation costs, which can be substantial (from $15,000 to $200,000 or more), are needed due to a traveler's health condition or location.
Trip Delay Coverage: Trip delay coverage reimburses unexpected expenses incurred during a trip delay, typically after a set period (e.g., six or 12 hours). This can include expenses for meals, accommodations, communication, and transportation during the delay.
Insurance for Lost, Stolen, or Delayed Baggage: Many travel insurance plans cover financial losses resulting from baggage that is lost, stolen, or delayed while under the care of a common carrier, like an airline. Coverage can include reimbursement for baggage and personal effects.
What Does Travel Insurance Cover?
The coverage provided by travel insurance plans varies from one plan to another, so it's essential to review policy details and fine print for specific information. Travel insurance is designed to protect against unforeseeable events or situations beyond your control. Here are instances where travel insurance may apply:
Trip Cancellations or Interruptions:
Weather or worker delays.
Sickness, injury, or death of a loved one.
Work-related interruptions.
Medical Expenses:
Emergency evacuation.
Dental coverage.
Preexisting condition coverage.
Flight Cancellations:
Coverage for canceled flights and missed connections.
Assistance with rebooking flights and accommodations.
Lost or Stolen Baggage or Belongings:
Allowances for clothing replacement and property replacement.
Compensation for baggage delays.
Trip Extensions:
Consideration for policy extensions.
Differentiating between long-term and short-term policies.
How to Choose a Travel Insurance Plan?
Prioritize adequate medical coverage.
Assess potential risks for your specific trip.
Evaluate coverage limits.
Verify if 24/7 travel assistance is included.
Consider optional Cancel-For-Any-Reason (CFAR) coverage.
How to Apply for Travel Insurance?
Obtain quotes from multiple providers.
Provide personal and trip details, including traveler information and trip cost.
Compare plans and optional coverage.
Consider multi-trip or annual plans for frequent travelers.
Travel Insurance Alternatives:
Credit card travel insurance.
Membership programs offering emergency medical evacuation.
Travel protection options are offered directly by travel providers.
Best Travel Insurance Companies FAQs
Who are the top travel insurance companies of 2023?
The top travel insurance companies of 2023 include Allianz Global Assistance, AIG Travel Guard, Travelex Insurance Services, World Nomads, and Generali Global Assistance.
What makes these companies the best travel insurance providers of 2023?
These companies are considered the best due to their comprehensive coverage options, competitive pricing, excellent customer service, and positive customer reviews. They also provide options for customization depending on the traveler's needs.
What type of coverage do these top travel insurance companies offer?
These companies offer a variety of coverage options including trip cancellation, trip interruption, emergency medical expenses, emergency evacuation, baggage loss, and delay coverage, among others.
How has the COVID-19 pandemic affected the offerings of these top travel insurance companies?
Many of these companies have expanded their coverage to include COVID-19 related issues, such as trip cancellation due to illness or quarantine, and medical expenses incurred due to contracting the virus during the trip.
How do these companies handle pre-existing medical conditions?
Coverage for pre-existing medical conditions varies by company and policy. Some offer coverage if the policy is purchased within a certain timeframe of booking the trip, while others offer a waiver for an additional cost.
What are the average costs of the plans offered by these top travel insurance companies?
The cost of a travel insurance policy depends on various factors such as the age of the traveler, duration of the trip, destination, and the type and amount of coverage selected. However, on average, travel insurance typically costs between 4% to 10% of the total trip cost.
Do these travel insurance companies provide multi-trip or annual policies?
Yes, most of the top travel insurance companies offer multi-trip or annual policies designed for frequent travelers. These policies provide coverage for multiple trips taken within a year.
How is the customer service of these top travel insurance companies?
These companies are known for their excellent customer service. They offer 24/7 support and have knowledgeable and helpful representatives to assist with claims or answer any questions.
Do these companies offer any additional benefits with their travel insurance policies?
Yes, many of these companies offer additional benefits such as concierge services, identity theft protection, adventure sports coverage, and rental car insurance.
How easy is it to file a claim with these travel insurance companies?
These top travel insurance companies have made the claim filing process relatively straightforward. Most have online claim filing options and provide clear instructions on what information and documentation are needed. However, the processing time can vary depending on the complexity of the claim and the company's workload.
Glossary
Travel Insurance: A type of insurance that covers various risks while traveling. This includes trip cancellations, medical emergencies, flight accidents, and lost luggage.
Premium: The amount payable by the insured to the insurance company in exchange for the coverage provided.
Deductible: The amount of money that the insured must pay out-of-pocket before the insurance company pays a claim.
Comprehensive Coverage: An insurance plan that covers a wide range of potential risks, such as trip cancellation, medical emergencies, and lost luggage.
Medical Evacuation: A service included in many travel insurance policies that covers the cost of transporting a person to the nearest medical facility in the event of a health emergency.
Repatriation: The process of returning a person to their home country after a medical emergency.
Trip Cancellation: A feature of travel insurance that reimburses pre-paid, non-refundable expenses if a trip is canceled due to specific covered reasons.
Baggage Loss/Delay: A feature of travel insurance that compensates for lost, damaged, or delayed baggage during a trip.
Annual Travel Insurance: A type of travel insurance policy that covers multiple trips within a year.
Single Trip Insurance: A type of travel insurance policy that covers one specific trip.
Pre-existing Condition: Any medical condition that existed before purchasing an insurance policy. Coverage for these conditions varies among insurers.
Adventure Sports Coverage: An optional add-on to a travel insurance policy that covers injuries sustained during activities such as skiing, bungee jumping, or scuba diving.
Claims Process: The procedure involved in making a request to an insurance company for compensation or coverage, as per the insurance policy.
Policy Limit: The maximum amount that an insurance company will pay out for a covered loss.
Travel Assistance: A service provided by many travel insurance companies that offers help with emergencies during travel, such as lost passports, legal trouble, or medical assistance.
Coverage Period: The timeframe during which the insurance policy is valid and offers protection.
Underwriter: The person or entity that evaluates the risk of insuring a potential policyholder and determines the premium that should be charged.
Exclusion: Certain conditions or circumstances for which the insurance policy will not provide coverage.
Direct Payout: When the insurance company pays the claim directly to the service provider, such as a hospital or hotel.
Policy Rider: An amendment or addition to an existing insurance policy that changes the terms or scope of the original policy. Often used to add extra coverage.
Travel insurance cost: The amount of money charged for coverage of risks and unexpected incidents during a trip, which may include medical expenses, trip cancellation, lost luggage, flight accidents and other losses. This cost can vary depending on the duration, destination and type of coverage chosen.
Rental car coverage: Rental car coverage refers to an insurance policy feature that covers the costs of a rental vehicle in case your primary vehicle is being repaired due to an accident or damage.
Travel insurance coverage: Travel insurance coverage refers to a policy purchased by travelers that provides financial protection and assistance for events such as trip cancellations, medical emergencies, travel delays, or lost/stolen belongings during domestic or international travels.
Travel medical insurance: Travel medical insurance is a type of insurance that covers medical expenses incurred while traveling abroad. This may include emergency services, hospital care, and sometimes even medical evacuation.
Travel insurance costs: The amount of money charged for coverage or protection against unexpected events or risks during a trip, such as trip cancellation, medical emergencies, loss of luggage, etc.