The goal of each business is to generate revenue. This may be challenging because today's companies offer similar goods, solutions, and services. To stay competitive and grow your brand, you need to create a strong online presence and effectively manage your marketing efforts.
This article delves into top tips and tricks on managing online businesses, from overall marketing strategy development to content management. Read on to learn how to create a landing page that converts users to leads. 
Strategies to use for your online business growth 
Small business growth strategies may vary depending on your value propositions and objectives. Nevertheless, great marketing campaigns are always based on understanding your clients.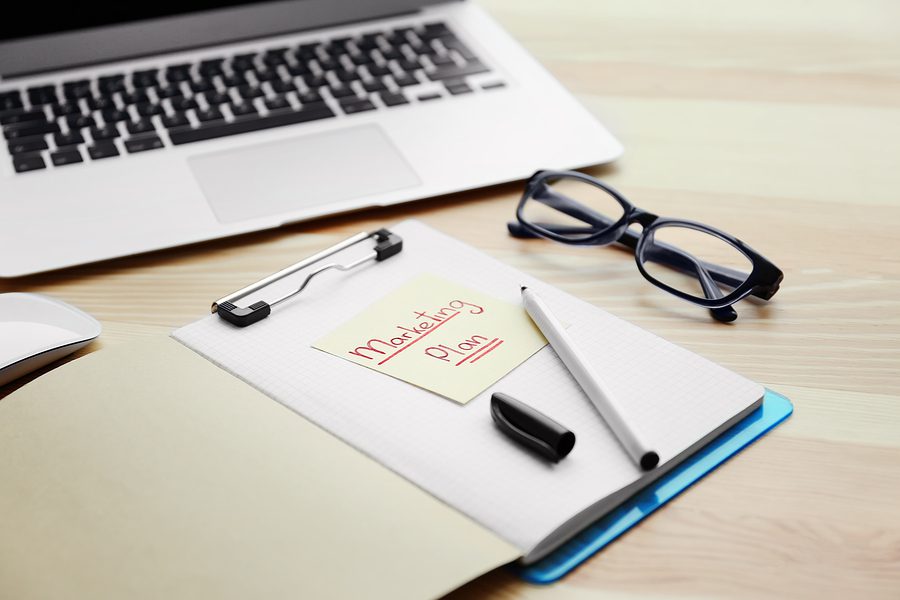 1. Focus on your target audience's preferences
Since efficient marketing is about showing how you solve your client's pain points, you should understand what bothers and satisfies them. More importantly, to ensure you reach your target audience, you must provide content according to their demographic, financial, and gender characteristics.
For example, you can start from the generation classification: 
Baby Boomers (born 1946–1964)—prefer shopping in-store and watching traditional TV. They value loyalty and are more likely to buy from trusted, reputable brands. 
Generation X (born 1965–1980)—is more likely to buy online. They can be influenced by word-of-mouth marketing and social media promotional channels. 
Millennials (born 1981–1996)—as the largest consumer generation, they browse online store goods using their mobile devices. According to PR Daily, 83% of millennials seek brands that share their values and are more likely to support businesses that align with their beliefs and social causes.
Generation Z (born 1997–2012)—this generation has grown up with the internet and social media, so they are fully comfortable with shopping, learning, and networking online. Generation Z prefers easily perceivable information like videos or entertainment content. 
2. Drive traffic to your website from multiple sources 
One big mistake you can make when promoting your business online is relying on a single marketing channel. To drive more traffic and leads to your website, it's necessary to combine different sources. 
Commonly used online marketing channels are: 
Search engine optimization (SEO)—website structure enhancement to improve your ranking in search engine results, leading to increased visibility and organic traffic for your platform.
Social media—promotion through platforms like Facebook, Instagram, TikTok, and LinkedIn allows businesses to engage with their audience, build brand awareness, and drive customer interaction and loyalty.
Content marketing—sharing valuable pieces of information such as articles, blog posts, videos, and other relevant content to educate, inform, and engage your target audience; all while building trust and authority in your industry.
Search engine marketing (SEM)—paid search advertising through Google Ads allows businesses to emphasize keywords and display ads in search engine result pages, increasing online visibility and driving traffic through paid placements.
FAQ: How do you take your small business online? 
Depending on your niche, you can create a user-friendly website with constructors like WordPress, Wix, or Drupal. These website builders also provide frameworks to develop platforms of specialized focus, e.g., WooCommerce for online stores. If you sell simple products or services like handmade crafts, consulting services, or event planning, it's better to make a landing page and promote it through paid ad campaigns. 
3. Create valuable content 
Microsoft founder Bill Gates once said: "Content is king". Based on the Content Marketing Institute research, 70% of consumers prefer getting acquainted with brands through content rather than direct ads. By creating informative blog posts, engaging videos, and helpful guides that address common challenges your target audience faces, you can explain your products' benefits, grow brand awareness, provide service insights, and engage customers in purchasing. Moreover, using various content formats like podcasts, infographics, and webinars allows you to reach different audience segments. 
4. Build partnerships with influencers 
Consumers are more likely to buy products when they see recommendations and endorsements from trusted people in their respective niches, the so-called social proof phenomenon. That's why most successful online businesses collaborate with influencers on social media. For example, you can submit your products for review by a popular blogger.
5. Provide a personalized approach 
No one likes generic approaches, but everyone enjoys personalization. Using various strategies, you can provide custom offers for different users depending on their behavior. To implement this strategy, you'll need to: 
Collect user data through Google Analytics research, cookies, and registration forms;
Utilize behavioral analytics tools like heat maps and user session recording;
Implement personalized recommendation engines like "You may also like" sections;
Customize your email marketing campaigns;
Utilize geolocational data. 
FAQ: What should one avoid when starting an online business? 
You should not neglect marketing budgets. Each promotional channel requires investments, whether it's content production or Google ads campaigns. Before actively growing your online business, ensure you have enough money for its promotion, depending on the niche.
Benefits of creating a blog on your website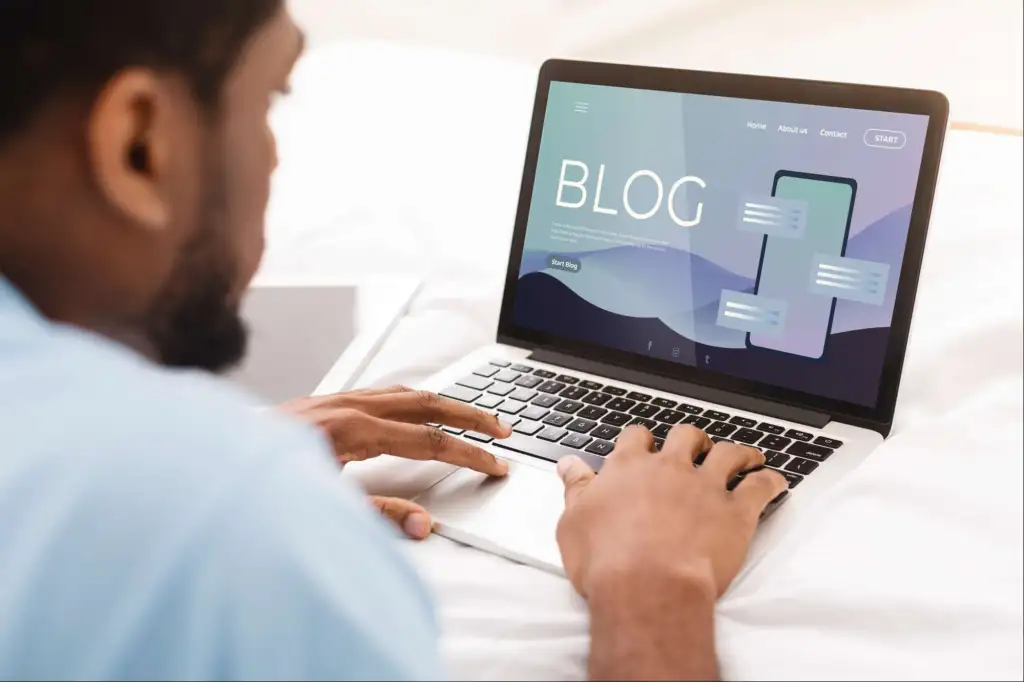 If you're curious about how to grow an online business, start by creating a company blog. It delivers various benefits, such as: 
Increased online visibility through regular blog visitors;
Professional stance in the niche thanks to valuable advice and recommendations;
Audience engagement with addressing customers' questions and concerns;
Building long-term relations through communication with your audience;
Lead generation through downloadable resources, gated content, and newsletter sign-ups;
The long-term impact that works for your brand 24/7 after publishing articles. 
The Content Marketing Institute report states that 73% of B2B and 70% of B2C marketers use this strategy. Nonetheless, you should determine the proper interactional approach. Focus on your customers, not your business; carefully research relevant keywords, offer educational content, ensure visual appeal, and redistribute your articles on social media to maximize reach and engagement.
FAQ: How can you be successful in online business? 
You must understand your target audience and their preferences. This allowsentrepreneurs to build a strong marketing campaign and generate relevant content. Write down your Ideal Customer Profile (ICP) list, which describes your customers' main demographic and psychographic characteristics. These include age, gender, ethnicity, income, job position, values, beliefs, interests, etc. 
Marketing rules for creating a landing page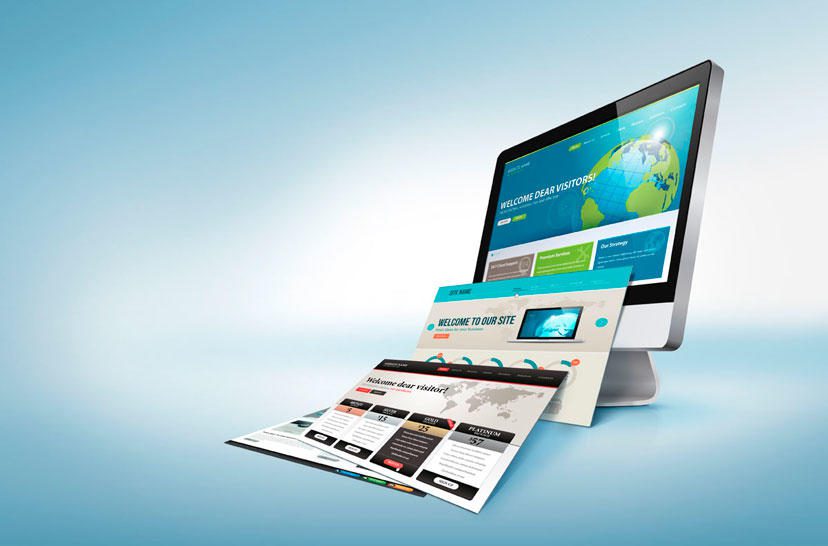 A landing page acts as a platform to explain provided services and showcase product benefits to your visitors, with the primary goal of collecting user information. Usually, landing pages are best suited for straightforward offerings such as clothing, books, or accounting services. They may not be effective for more intricate services like software development, which typically involve a more extended sales process.
So, how do you create a landing page in WordPress or another website builder? Follow these tips: 
Utilize the AIDA model. This is a well-known marketing framework to capture customer attention. It's abbreviated as Awareness, Interest, Desire, and Action. Your landing page should grab a user's attention immediately. You can do this through eye-catching headlines and visuals. Then, provide information that makes the audience curious and engaged. The Desire point is about showcasing the benefits and advantages consumers can get from buying your goods. All these components stimulate action, or in other words—making a purchase. 
Add an engaging Call-To-Action (CTA) button. The key marketing rule states that users may not know what action to take unless it's explicitly stated and visible. CTA buttons are designed specifically for this. For example, if you want to collect contact information, offer customers to subscribe to your newsletter. As per Hubspot's recent research, personalized CTAs work up to 202% better than generic ones. So, instead of "Subscribe Here", you can say "Join Our Community for Exclusive Updates".
Provide social proof. It's hard to trust brands that are only entering the market. To build credibility and trust in your online business, you can provide testimonials and reviews from real customers on your landing page.
Simplify your forms. People tend to get frustrated with lengthy, complicated forms, so it's important to offer them a user-friendly experience. Create forms that request only essential details like name, phone number, and email.
Ensure A/B testing. You never know what works better until you compare. The essence of the A/B testing method lies in creating two different landing pages and monitoring their performance over the same time period. Afterward, you can analyze the results to determine the most practical option for your needs.
Wrapping up 
There's no one-size-fits-all solution for growing your online business. It's essential to carefully craft your marketing strategies, understand your customers' preferences, and explore various promotional channels. If you encounter challenges with different marketing methods, refer to this article's practical tips on growing your online brand.