In our fast-paced, globalized world, learning a new language has never been more important or easier. Thanks to modern technology, there are numerous mobile applications designed to help you master a new language right at your fingertips. As we step into 2023, let's dive into a comprehensive review of the leading language learning apps for this year, delving into their unique features, effectiveness, and how they can help you broaden your linguistic horizons. Discover the best language learning apps of 2023 and unlock a world of new opportunities!
Babbel
Babbel stands out for its tailored curriculum based on your skill level and time commitment. Users can access a variety of extra features, including live virtual classes with Babbel Live subscription, a linguistics blog, and podcasts. Babbel offers two types of plans: the standard subscription and Babbel Live, with pricing ranging from $14.95 to $179.40 depending on the subscription length.
The platform primarily operates through its mobile app, where users receive access to pre-recorded video lessons. Before purchasing, you create an account and provide details about your language learning goals, allowing Babbel to design a customized curriculum. The Babbel Live subscription offers live classes with instructors in addition to app-based lessons.

Pimsleur
Pimsleur claims to help users become fluent in a new language with just 30 minutes of daily commitment. While it lacks accreditation from the Better Business Bureau, it offers a wide range of resources for learning over 50 languages through its All Access subscription.
Users can start with a free 7-day trial and choose from three plan types, including Audio Only, Pimsleur Premium, and Pimsleur All Access, with monthly pricing ranging from $14.95 to $20.95. Additionally, they offer a 30-day money-back guarantee and standalone lifetime products like CDs and MP3s.
Pimsleur's approach involves 30-minute lessons focusing on both conversational and reading skills. Lessons are designed to be completed daily and incorporate interactive tools like digital flashcards and quizzes. The platform offers a mobile app for learning on the go and recently introduced an AI-powered Voice Coach feature for pronunciation improvement.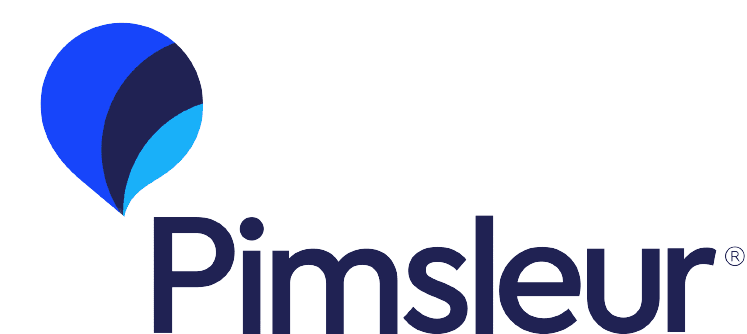 Rosetta Stone
Rosetta Stone gradually guides learners from basic phrases to complex conversations and stories, offering speech recognition for pronunciation improvement and personalized study plans. The service provides a three-day free trial, making it appealing to those seeking a comprehensive language learning solution. However, it may be pricier compared to some other language tools, and it lacks progress assessment features.
The cost of Rosetta Stone varies based on subscription duration and the number of languages you wish to study. It offers both short-term and lifetime purchase options, catering to different learning preferences. Additionally, Rosetta Stone provides the option to connect with a tutor for one-on-one lessons at an extra cost. It offers a 3-day free trial for one language.
Rosetta Stone's learning method emphasizes gradual immersion into real-world conversations and stories, incorporating audio-visual cues and idioms. Pronunciation and accent practice are facilitated through a speech recognition engine.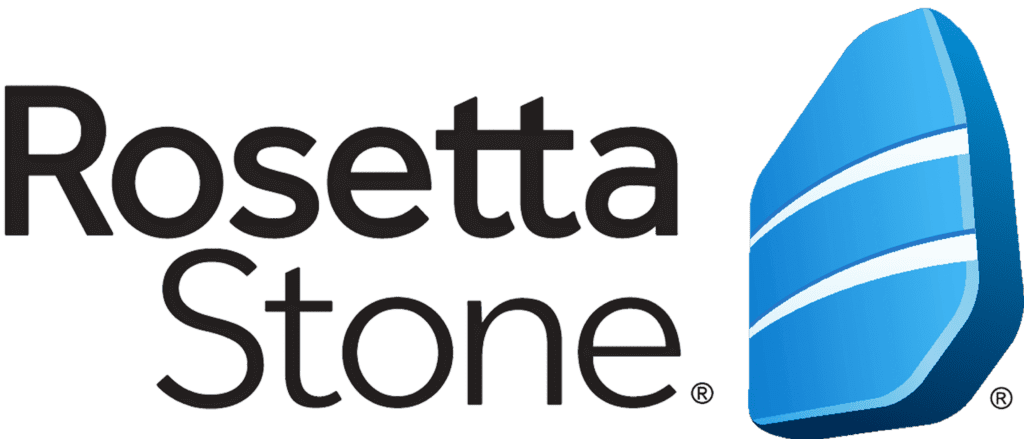 LingoPie
LingoPie is a language-learning platform that leverages TV shows and movies to help users immerse themselves in their target language. It provides clickable subtitles in both English and the chosen language, allowing learners to understand words in context and review them as flashcards later.
LingoPie offers a 7-day free trial for both its annual and family subscription plans, making it accessible for individuals and groups. While it currently supports eight languages, including French, Spanish, and Japanese, it is primarily aimed at English-speaking learners.
The platform's methodology centers around native language media consumption, offering unlimited access to thousands of hours of content. Users can adjust audio speeds, making it suitable for beginners, intermediates, and advanced learners. Additionally, LingoPie offers a tutor directory for 1:1 sessions and a TV phrasebook to explore words and phrases in context.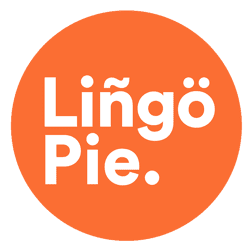 Mondly
Mondly offers a fun and motivational approach to language acquisition. It gamifies the learning process, making it feel like playing a game rather than traditional language study. Users can access one daily lesson for free or subscribe to access additional modules at their own pace. The app is available in 41 languages, with content available in 33 languages.
The pricing structure offers both free and paid tiers, with the paid options unlocking more lessons and languages. As of May 2023, the cost for a single language subscription is $9.99 per month or $4.00 per month for an annual subscription. The annual subscription also provides access to all languages for the same price. Mondly can be used on browsers or as an app for iOS and Android devices, and it focuses on vocabulary and basic sentence construction.
While Mondly's approach is engaging and motivating for learners who prefer shorter, game-like sessions, it may not be suitable for those seeking more in-depth or advanced language study.

Rocket Languages
Rocket Languages is a language learning program that focuses on immersion, visual aids, and interactive lessons to help students learn and speak foreign languages comfortably. It offers over 14 language options, comprehensive courses, and cultural lessons in native languages. The program includes motivational tools to keep students engaged and uses algorithms to introduce new vocabulary at appropriate times.
There are three subscription plans: Level 1, Levels 1 & 2, and Levels 1, 2, & 3, each tailored to different proficiency levels. Rocket Languages also provides a free 6-day trial period. Prices range from $149.95 for Level 1 to $449.85 for Levels 1, 2, & 3, with lifetime access to lessons and a 60-day money-back guarantee.
The program offers a holistic language learning approach, incorporating speaking, writing, reading, and vocabulary. It uses features like spaced repetition and Rocket Reinforcement activities to enhance word recall.
Coursera
Coursera covers various subjects and language learning at different levels, making it suitable for learners of all backgrounds. While there's a lot of free content available, Coursera also offers paid options, including guided projects, specializations, professional certificates, MasterTrack certificates, and even full degrees. These paid options allow you to earn certificates, university credits, or degrees, making it a flexible choice for both casual learners and those looking for formal education.
Coursera provides a 7-day free trial for its paid courses, allowing users to evaluate the content before committing. The platform's mobile app and browser accessibility make it convenient for on-the-go learning. However, live support options are limited. Coursera is not solely focused on language learning but covers various aspects of education, including reading, writing, speaking, and listening skills.
While Coursera has received positive reviews for its course quality, some users have mentioned hidden fees and overcharging.

Udemy
Udemy is a global online learning marketplace with over 46 million learners worldwide. It offers a wide range of both free and paid courses, including language learning. Courses are delivered through video, audio, and text lectures, along with interactive quizzes.
Udemy offers courses in various languages, including Arabic, Chinese, English, French, German, Italian, Japanese, Korean, Russian, Spanish, and Turkish. These courses typically include a minimum of 5 lectures and at least 30 minutes of video content.
The cost of courses varies, with discounts often available, but prices can change over time. Udemy courses are created and managed by instructors, and learners have flexibility in choosing courses, starting them at any time, and accessing them on various devices.

Skillshare
Skillshare is a versatile online learning platform that offers a wide range of video courses taught by experts in various subjects, including languages.
While it is not solely focused on language learning, Skillshare provides short video courses for learners of different levels, from beginners to advanced. These courses are accessible on both the web and mobile, making it convenient for on-the-go learning. Skillshare's unique feature is its asynchronous learning method, allowing users to watch lessons anytime and interact with other learners in a dedicated community. The platform operates on an annual membership basis, with a cost of $167.88 per year. There are opportunities for discounts, such as 50% off for students with a valid educational email address. Skillshare customer reviews are mixed.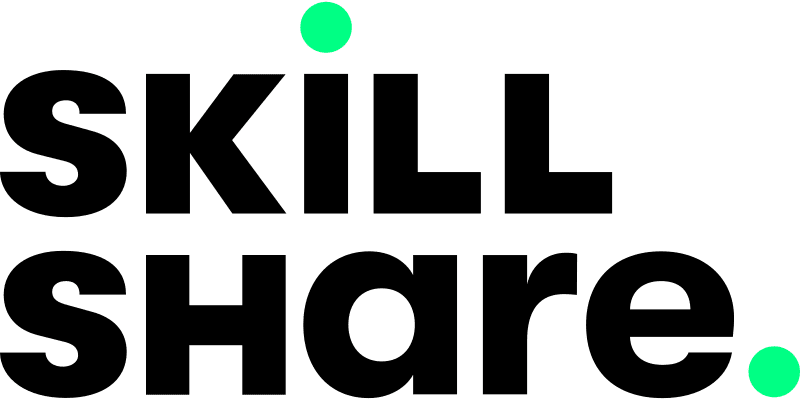 Preply
Preply is an online language tutoring service that connects students with language tutors from around the world. It offers a wide range of tutors with varying expertise and prices, allowing students to find a tutor that fits their budget and language learning needs. The first lesson is refundable, providing a low-risk option for trying out a tutor.
Preply operates on a system where each tutor sets their own lesson prices, which can range from $3/hour to over $100/hour. Students can choose tutors based on profiles and reviews, and after the first hour-long paid lesson, they can request a refund if not satisfied. The majority of lessons are one-on-one, but group sessions are available for English learners.
Preply also has its own video call software for lessons, offers placement tests for certain languages, and provides options for non-language subjects.

What are Language Learning Apps?
Language learning apps are mobile applications designed to teach users a new language or improve their proficiency in a particular language. These apps typically feature interactive lessons, quizzes, and exercises that cover a wide range of language skills including reading, writing, speaking, and listening. They often use gamification techniques to make learning more engaging and enjoyable. Some language learning apps also offer features such as speech recognition to help with pronunciation, offline access for learning on the go, and social elements to connect learners with native speakers or other language learners.
Why Utilize Language Learning Apps?
Historically, language learners were constrained by limited resources like bulky dictionaries and dense grammar textbooks, which were not conducive to mobile learning. Traditional in-person classes, while valuable, can be expensive and time-consuming. In contrast, digital language learning tools offer several advantages:
Accessibility and Flexibility: Digital language learning tools allow you to study at your convenience, anytime and anywhere, adapting to your schedule.
Cost-Effective Learning: Many language apps are either free or offer cost-effective alternatives to traditional courses.
Engaging Multimedia Content: Numerous apps integrate multimedia resources, making language practice and memorization more stimulating. They often incorporate scientifically backed techniques to optimize learning outcomes.
Connection and Collaboration: Several apps facilitate interaction with fellow learners and native speakers, transforming language learning into a collaborative endeavor, even if you can't visit a country where your target language is spoken.
Types of Language Learning Apps
Diverse language learning apps cater to specific language acquisition needs:
Vocabulary and Memorization Tools: Some apps employ spaced repetition strategies, resembling flashcards, to reinforce vocabulary retention.
Contextual Learning: Other apps immerse you in contextual language usage by integrating vocabulary into phrases, sentences, or narratives.
Gamified Learning: Many apps employ gamification elements, motivating users to "level up" their language skills through repeated practice.
Reading and Listening Comprehension: Certain apps focus on enhancing reading and listening skills by offering written materials alongside audio components.
Speaking and Pronunciation: Apps encourage speaking practice through audio repetition, simulated conversations, and even voice recognition for pronunciation assessment.
Virtual Teacher Interaction: For structured speaking and listening improvement, some apps connect you with virtual teachers, often native speakers, in either one-on-one sessions or group classes.
Language Exchange: Language exchange apps facilitate informal language practice by connecting you with people worldwide, typically free of charge.
How to Choose the Best Language Learning Apps
Selecting the right language learning app involves considering various factors:
Budget: Determine your budget; many apps offer free access, while others provide premium features or virtual lessons at a cost.
Target Language and Proficiency Level: Ensure your chosen app covers your target language and offers materials suitable for your proficiency level.
Skill Focus: Identify the specific language skills you wish to develop, whether it's reading, listening, writing, or speaking.
Learning Context: Consider your preferred learning environment and schedule; some apps are ideal for on-the-go learning, while others offer structured lessons.
Personalization: Certain apps allow you to add your own content, tailoring the learning experience to your interests.
By carefully assessing these factors, you can select language learning apps that align with your goals and preferences for a holistic language learning journey.
Frequently Asked Questions
What are some of the top-rated language learning apps of 2023?
The top-rated language learning apps of 2023 include Babbel, Duolingo, Rosetta Stone, Memrise, and Busuu.
Does the effectiveness of language learning apps vary from person to person?
Yes, the effectiveness can depend on the user's learning style, dedication, and the time they invest in using the app.
Are these language-learning apps free to use?
Most language learning apps offer a free version with limited features. However, to access advanced features or ad-free experiences, users may need to purchase a premium version.
How often should I use a language learning app to see progress?
Consistency is key in learning a new language. Using the app daily for at least 15-30 minutes can show significant progress over time.
Can I become fluent in a language by using these apps?
While these apps can help you achieve a high level of proficiency, becoming fluent also depends on practicing speaking and listening skills, ideally with native speakers.
Are language learning apps a good replacement for traditional language courses?
Language learning apps are a great supplement to traditional courses, but they may not completely replace the comprehensive learning provided in a classroom setting.
How many languages can I learn at once using these apps?
Most apps allow you to learn multiple languages at once. However, it's generally more effective to focus on one language at a time.
How are these language learning apps updated for 2023?
The 2023 updates for these apps include more interactive features, improved voice recognition technology, expanded language options, and more personalized learning paths.
Can children use these language learning apps?
Yes, many of these apps have features and content suitable for children. Some, like Duolingo, even have a dedicated version for kids.
Are these language learning apps suitable for all levels?
Yes, most language learning apps cater to beginners, intermediate learners, and advanced speakers. They adjust the level of difficulty based on your progress.
Glossary
Babbel: An interactive language learning app that offers 14 different languages and uses a conversation-based curriculum and speech recognition technology.
Bilingual: A language exchange app that pairs users with a language learning partner based on similar interests.
Busuu: An app that provides language learning lessons in 12 different languages and allows users to practice their conversation skills with native speakers.
Duolingo: A popular language learning app that turns learning into a game, offering lessons in over 30 languages.
FluentU: An app that teaches languages using real-world videos like music videos, movie trailers, news, and inspiring talks.
Glossika: A language learning app that focuses on sentence practice and repetition to help users learn in context.
HelloTalk: An app that connects language learners with native speakers for language exchange through text, voice, and video messages.
iTalki: An app that connects students with private language tutors around the world for one-on-one lessons.
Language Learning App: A software application for smartphones or tablets designed to help users learn new languages.
LinguaLift: An app that offers personalized language learning plans and professional tutoring in Japanese, Russian, and Hebrew.
Lingvist: An app that uses artificial intelligence to create personalized learning paths in several languages.
Memrise: An app that uses spaced repetition to help users learn languages, offering courses created by a community of users.
Pimsleur: An audio-based language learning app that focuses on listening and speaking skills.
Rosetta Stone: A well-known language learning platform offering 24 different languages, focusing on immersive learning.
Speech Recognition Technology: Technology used in language learning apps to analyze and understand users' spoken language, aiding in pronunciation correction.
Spaced Repetition: A learning technique often used in language apps where information is reviewed at increasing intervals to improve long-term retention.
Tandem: An app that connects language learners with language tutors for one-on-one video chat sessions.
Transparent Language: A language learning platform that offers courses in over 100 languages, focusing on a wide range of language skills.
VR Immersion: A feature in some language apps where virtual reality is used to simulate real-life scenarios and improve language learning.
Yabla: A language learning platform that uses video content from the real world to teach languages, with integrated dictionaries and personalized learning tools.
Language learning software: Language learning software is a digital program or application used to learn and practice a new language. It often includes interactive activities, pronunciation guides, quizzes, and progress-tracking features to assist in mastering a language.
Foreign language: A foreign language is a language that is not native to the speaker or not commonly spoken in their country or community.
Grammar lessons: Grammar lessons refer to instructional sessions that teach the rules and principles that govern the use of a particular language, including sentence structure, punctuation, verb tenses, and parts of speech.
Language app: A language app is a mobile or computer application designed to assist users in learning or translating different languages, often including features like interactive lessons, pronunciation guides, and quizzes.
Native speaker: A native speaker is a person who has spoken a particular language since they were a child, typically considered the first language or mother tongue they learned, and is fully proficient in it.
Cool language learning apps: Applications designed to aid in the process of learning a new language, typically featuring interactive lessons, games, and various resources to make learning more engaging and effective.