The idea of buying a salvage Chevrolet Colorado and bringing it back to life has much appeal. Not only can this project save you money over buying a regular used Colorado, but great satisfaction comes with turning trash into treasure.
This undertaking begins as you take a look at the salvage Chevy Colorados up for bid through A Better Bid. There are multiple auctions to review and participate in once you register as a bidder. Plus, new Chevy Colorado auctions are added regularly.
Let's take things one step further by reviewing what's involved after winning a Chevrolet Colorado salvage auction. Here's what you need to know to breathe new life into this midsize pickup truck.
Assessing the Condition of a Salvage Chevrolet Colorado
Before your Chevy Colorado restoration project begins, assess its condition. You may have already done this before bidding, but a more thorough look can make it easier. You want a complete picture of the work required and the parts and tools needed to complete the effort.
These steps are helpful even if someone else does the work; being fully informed keeps surprises to a minimum. It's also a wise idea to bring in a professional mechanic, particularly one with salvage car experience, to help with the assessment.
Exterior Inspection: To start, look for signs of collision damage, dents, rust, and any other body imperfections that need fixing. You'll also want to inspect the undercarriage as frame issues will need to be addressed.
Interior Inspection: A thorough examination of the cabin can identify water damage, mold, and worn or missing parts. Be certain to look at the seats, dashboard, and flooring.
Mechanical Review: A thorough look at your Colorado's mechanical systems is also mandatory. This is when you'll determine if the engine, transmission, brakes, suspension, and electrical system need work to be returned to operating condition.
Necessary Tools, Equipment, and Resources for Restoration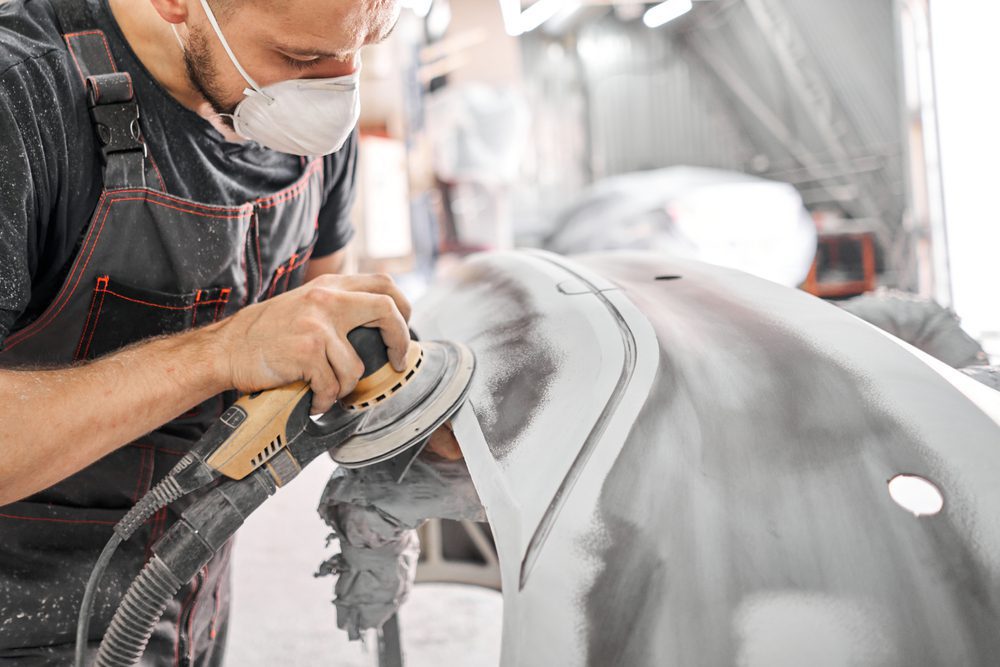 Restoring your salvage Chevrolet Colorado requires the right tools and equipment. Here are the essentials.
Basic Tools: A well-stocked toolbox is a must-have for bringing your Colorado back to life. This means a collection of screwdrivers, wrenches, and pliers. A torque wrench and ratcheting wrenches are invaluable when dealing with automotive components.
Power Tools: Many restoration tasks require power tools like a drill, angle grinder, and air compressor. Be sure you're knowledgeable about these tools' safe operation.
Specialty Equipment: You're unlikely to have a frame straightener and other specialized equipment on hand, so identifying how and where to get work done requires these resources.
Parts and supplies: A comprehensive list of needed components and materials will keep the project on track. This roster could include replacement body panels, new interior parts, substitute mechanical components, primer, paint, and trim.
Safety Gear: Safety is mandatory for any restoration project. So wear safety glasses, gloves, and a dust mask. Ear protection and steel-tipped shoes offer additional protection.
Automotive Repair Manuals: Unless you've got Chevy Colorado specifications committed to memory, you'll want a set of repair manuals for this truck. This information is invaluable during disassembly, repairs, and reassembly.
Restoring a Salvage Chevy Colorado Exterior
Here's an overview of what's involved in returning a salvage Chevy Colorado body back to normal.
Remove Rust and Old Paint: Starting with fresh, clean metal will produce the best results. So sandpaper, a wire brush, and a rust converter solution should get the ball rolling. Large areas can be treated with a power sander or media blasting.
Repair Damage: Dents and other damage can be handled with specialized tools, body filler, and lots of elbow grease. In some cases, it may be easier to replace a body panel rather than repair the damage
Apply Primer: Once the body is smooth and free of surface imperfections, apply one or more coats of primer to the affected area. Primer creates a uniform surface and helps paint adhere.
Apply Paint: Your Chevy Colorado is ready to paint after the primer dries. Follow the manufacturer's instructions carefully and consider using a paint sprayer for maximum results. In addition, this work is best handled in a clean, dust-free setting.
Apply Clear Coatt: Once the paintwork is complete, it's time to apply a clear coat to protect the finish and add a glossy look. It's not unusual to use multiple clear coat layers.
Revamping a Salvage Chevy Colorado Interior
Restoring the interior of your Chevy Colorado is just as critical as the exterior. Here are the highlights of what's involved.
Clean the Seats: Cleaning the Colorado's seats will help with the truck's new look. In some cases, this is best handled by removing them for thorough cleaning. And sometimes, replacing upholstery or installing new seats is the right solution.
Replacing the Carpet: Swapping out old carpet that's stained, faded, or torn significantly for new material will give the cabin a new look.
Clean and Repair the Dashboard: A dingy dashboard can be brought back to life with a good cleaning. Use a dashboard repair kit to treat cracks or damage, or consider replacing the entire dashboard.
Repair or Replace Door Panels: A basic cleaning can easily restore the door panels' appearance. Alternatively, replacement inserts may be the ideal solution.
Conducting a Safety and Systems Check
There's more to getting your Chevy Colorado back on the road than looks. All vital systems must perform flawlessly before a rebuilt car can be registered, insured, and driven on public roads. A detailed inspection includes:
Engine
Transmission
Steering
Suspension (including shocks, struts, and bushings)
Brakes (including pads, rotors, and calipers)
Electrical system (including the battery, alternator, starter, wiring, and lighting).
Wheels and tires
This review should be conducted before any state-mandated inspection.
Final Words: Salvage Chevy Colorados Ready for Restoration
Restoring a salvage Chevy Colorado can be a rewarding and satisfying project. Knowing what's involved is the first step in a successful effort, whether you're keeping this pickup or selling it to a truck lover.