Technology has integrated itself into nearly every facet of our lives, hasn't it? And guess what, the automotive industry is no exception. The advent of smart cars has ushered in significant changes in how we interact with our vehicles. It's not just about driving anymore; it's about monitoring the performance and even processing insurance claims in the event of accidents. One pivotal element of this transformation is the utilization of smart battery data. Let's explore what smart battery data entails, how it proves valuable and is shaking up the world of car insurance claims.
Fundamentals of smart battery data
Smart battery data encompasses the information collected and relayed by a vehicle's battery management system (BMS). This data provides real-time insights into the battery's health, performance, and status, including metrics such as
Battery voltage
Current
Temperature
State of charge (SoC)
State of Health (SoH)
Collection and transmission
Modern automobiles, particularly electric and hybrid models, are fitted with complex sensors and microprocessors that constantly check the battery's health. The automobile owner, mechanics, and even insurance companies safely access this data via the onboard computer of the vehicle.
Types of smart battery data
Let's look at the different types of smart battery data.
Real-time data: Information about the battery's voltage, temperature, current state, and charge level
Historical data: A record of the battery's performance over time, allowing for trend analysis
Diagnostic data: Details about potential issues or faults within the battery system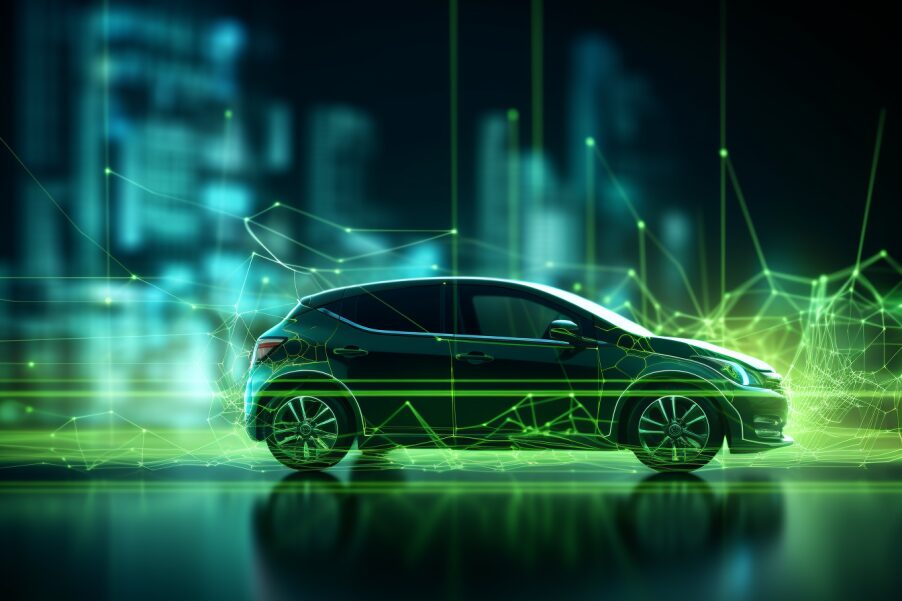 Top 5 uses of smart battery data
So, what's the big deal about smart battery data for car owners and insurance companies? Well, here are some of the things it can accomplish.
Battery health monitoring
Smart battery data enables real-time monitoring of a vehicle's battery health. By providing early warning of possible problems, this information helps drivers avoid costly breakdowns and unplanned repairs. This information is also used by insurers to determine a vehicle's general condition, which affects coverage and premiums.
Improved efficiency
Real-time battery performance data empowers drivers to make informed decisions about their driving habits. For instance, they optimize routes to reduce energy consumption or adjust charging patterns to extend battery life. This saves money and reduces the negative effect of driving on the environment.
Predictive maintenance
Smart battery data supports predictive maintenance. The BMS alerts the driver or service center when it notices irregularities or declining performance. With this proactive strategy, safety risks associated with battery problems and the potential of accidents brought on by vehicle faults are avoided.
Enhanced safety
Smart battery data is crucial for the safety of electric vehicles (EVs). To prevent overheating and potential fires, it makes temperature monitoring possible. The BMS starts taking safety measures like slowing down charging or shutting off certain cells when a battery reaches a hazardous temperature.
Eco-friendly driving
By revealing information about energy usage and driving patterns, smart battery data promotes environmentally responsible driving practices. This gradually reduces carbon emissions and has a positive effect on the environment, appealing to environmentally-conscious drivers.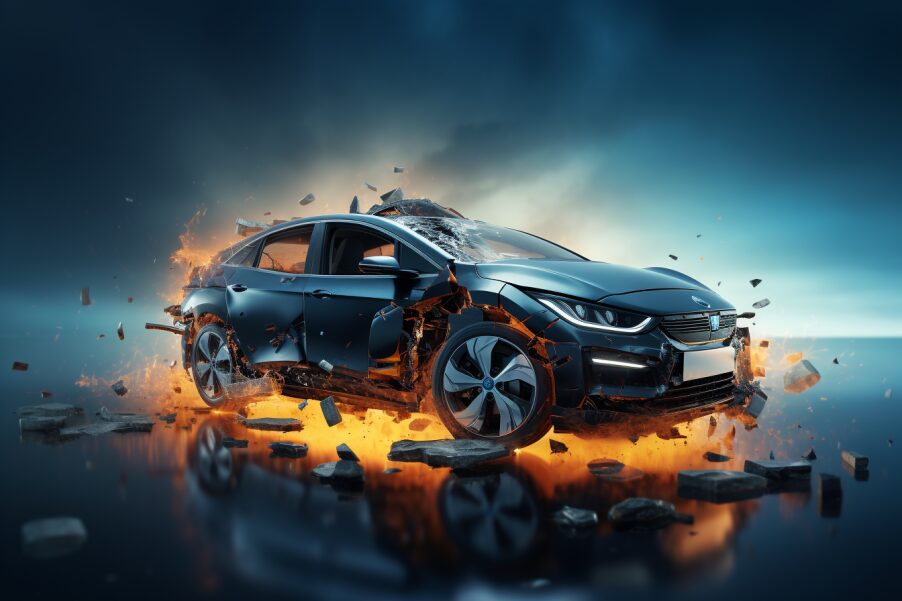 BMS with EVs
A BMS is the guardian of the electronic components of a rechargeable battery, cell, or battery pack, making it essential for electric vehicle safety. It safeguards the user and battery by maintaining the cell within safe bounds.

An electric car BMS's critical role is battery protection to avoid unsafe operations. Monitoring battery health and charge when charging and discharging: SoC and SoH estimation. Cell balancing enhances battery life and capacity to optimize the range of driving for hybrid (HEV), plug-in (PHEV), and full electric cars.
Usage-based insurance (UBI) is enabled by some EV manufacturers using this technology. With data on battery consumption and deterioration, UBI offers EV customers at a cheaper cost than conventional insurance. Battery management software allows insurers to monitor EV batteries in real-time and assess battery deterioration risk to provide consumers with affordable car coverage. UBI also encourages EV drivers to charge responsibly and extend battery life.
Finally, EVs with advanced driver assistance systems (ADAS) give insurance companies additional collision and near-crash data.
Internet of Things (IoT) and telematics
IoT technology has introduced unparalleled efficiency and precision to the automotive insurance claim settlement procedure. Insurers are now able to analyze accidents and losses thanks to the incorporation of IoT devices inside automobiles, giving them access to critical data in real-time. Data that is collected in real-time from a broad range of sensors and trackers in and around a car, such as GPS and telematics systems, sheds light on things like
Speed
Position
General vehicle health
Both insurers and policyholders benefit from this plethora of data. It speeds up the claim settlement procedure and improves ease and accuracy.
The importance of IoT in car insurance
The automobile industry relies heavily on conventional, time-tested methods. There hasn't been a change in how premiums are determined, claims are paid, or policies are renewed in a very long time.
Recently, automobile insurance has adopted UBI. The insurance provider monitors the customer's driving behavior by installing a telematics device in the automobile. Maintaining a safe driving record is seen to decrease your insurance price.
This is how it works
UBI uses IoT technology to assess the driving habits of many drivers in different places. Odometers or in-vehicle telematics devices fitted in automobile ports track driver mileage and behavior. Underwriters care about many telematics parameters:
The distance traveled
The hour of the day
Locations to which the car was driven (through GPS)
Braking forcefully
Increased velocity
Hard cornering
The deployment of airbags
Insurance companies gain their hands on data via telematics. But the fact is that the driver's willingness to disclose private information also plays a role. So, the insurer evaluates the collected data and calculates the insurance premium accordingly. It's a reward for responsible drivers as they pay lower rates than reckless drivers.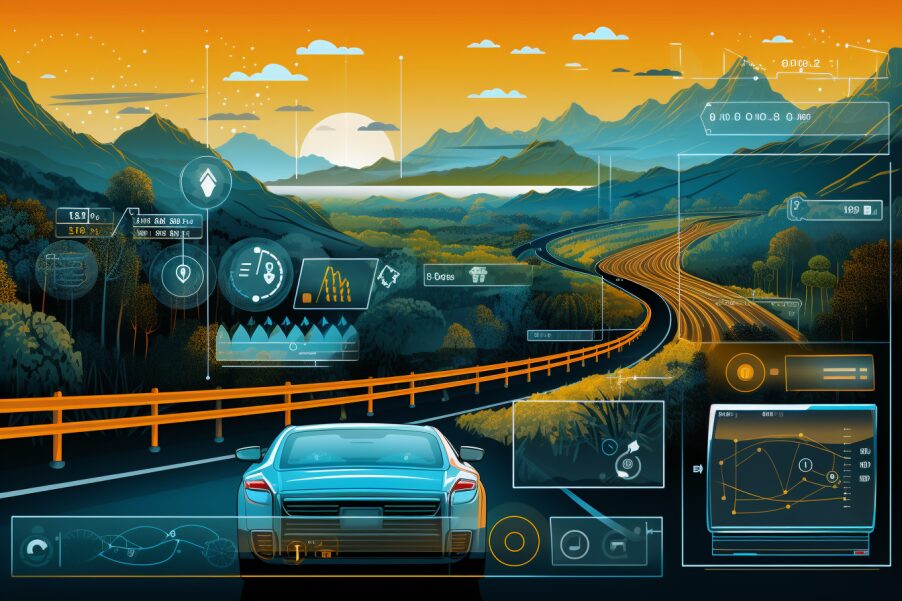 The impact of IoT on car insurance claims
Now, let's explore how this smart battery data affects the world of car insurance claims. It's quite amazing how technology is changing the landscape of insurance in the event of accidents or vehicle-related incidents.
Accurate assessment of damage
Smart battery data provides insurers with critical information about the vehicle's condition at the time of an accident. For instance, it reveals whether the battery suffered any damage or if it was a contributing factor to the collision. This data helps insurance adjusters accurately assess the extent of the damage and determine liability.
Fraud prevention
Insurance fraud is a pervasive issue in the industry, costing insurers billions of dollars annually. Smart battery data is instrumental in preventing fraudulent claims. For instance, if an accident was staged or intentionally caused, the data reveals inconsistencies in the vehicle's behavior leading up to the incident. This helps insurers identify fraudulent claims and take appropriate action.
Faster claims processing
Traditionally, assessing vehicle damage involved manual inspections and lengthy claims processing times. With smart battery data, the process is expedited significantly. Real-time data is transmitted to the insurer immediately after an accident, allowing them to assess the situation promptly and initiate the claims process without waiting for a physical inspection.
UBI
Smart battery data enables the implementation of UBI programs. Insurers offer policies tailored to an individual's driving behavior and vehicle maintenance. Safer drivers who take better care of their batteries get to benefit from lower premiums, while those with riskier habits face higher rates. This incentivizes responsible driving and vehicle maintenance.
Improved claims accuracy
Accurate and comprehensive data from the vehicle's battery system helps insurers determine fault more precisely. This benefits policyholders by reducing disputes, expediting claim resolution and ensuring that claims are handled fairly and openly.
The future of smart battery data and car insurance claims
Now, what role will your car insurance play in the future as a result of the data from smart batteries? Let's take a sneak peek into what's coming down the road.
Autonomous vehicles
As autonomous cars multiply, smart battery data is essential for assuring their dependability and safety. The accuracy and security of the real-time data that these vehicles use to make decisions are crucial.
Personalized insurance
Insurance companies keep improving UBI models, customizing coverage for certain drivers based on their driving styles and vehicle upkeep. The insurance sector has undergone a revolution thanks to this customized strategy, making it fairer and affordable.
Data analytics and machine learning
Insurance companies process and analyze data from smart batteries using data analytics and machine learning techniques. This results in improved pricing models, quicker claims processing, and more precise risk evaluations.
Collaboration between stakeholders
To fully use smart battery data, cooperation between automakers, insurers, and regulators is vital. These are some essential factors
Standardization efforts
Data sharing agreements
Shared commitment to data security and privacy
Accepting the future of smart battery data
Smart battery data is a technical advancement that has transformed the automobile industry and is ready to change how vehicle insurance claims are handled. It simplifies the claims process, encourages safer driving practices, and provides real-time battery health information. However, it also raises concerns about data security, privacy, and the requirement for governmental control.
And here's the real deal: as we go towards the future of super-connected and self-driving cars, the significance of this smart battery data skyrockets. It improves road safety, lessens insurance fraud, and gives drivers more individualized and affordable coverage. But here's the catch: create a balance between all of this technological wizardry, keeping our data private, and ensuring sure everything is legal, so you can enjoy the benefits.