If you're looking for additional revenue streams, Lensa Connect may just be the perfect opportunity for you.
Lensa Connect allows you to monetize the traffic on your website – and without the inconvenience of pop-up ads that distract from your visitors' user experience or affiliate marketing, which risks negatively impacting the confidence visitors have in the content of your website.
In this short article, we'll take a closer look at Lensa Connect, what it is, how it works, and who it's for. Let's get started.
What Is Lensa?

Lensa is an online jobs portal that uses the latest in machine learning software to help job seekers find opportunities that match their skill sets, career goals, and work style.
Like all start-ups, Lensa started off small. But thanks to years of commitment and hard work, today Lensa boasts a membership of over 20 million users. And Lensa shows no signs of slowing down. In fact, a typical month at Lensa generates around 400,000 new registered members.
Lensa was launched in 2016 with the idea to empower job seekers by giving them access to the tools, education, and opportunities they need to make data-based decisions about their career goals, both for the short and long term. By all accounts, it is working as during a typical month at Lensa, over 170,000 resumes are submitted, and over 85 million job alerts are sent out to its registered job seekers.
How Lensa Connect Can Help You Monetize Your Website
If you own a website, you have put in countless hours and dedicated energy and financial resources into making that website grow. It is only fair that you should be compensated for all your hard work. And that is possible with Lensa Connect.
Lensa Connect is a customizable code snippet or widget that can be inserted into any part of any website. The widget allows owners of a website to list Lensa job offers on their site. These job offers are tailored to the specifics of the website visitor, and the website owner is then paid for the clicks their website generates.
Once you've signed up with Lensa Connect and added the widget to your website (a process that can be completed in about 2 minutes), your website will already be generating revenue for you. When someone visits your website, this visitor will then be given access to Lensa job offers tailored to their specific interests and needs. As the owner of the website, you are paid for each click.
Lensa Connect works on a cost-per-click (CPC) basis. But it is worth pointing out that not all clicks are paid out equally. Since Lensa operates exclusively in the United States, only website traffic from within the US is monetized. And how much revenue each click generates depends on the type of user and the type of click the website generates.
Websites that perform best naturally generate more revenue. And you can use Pingdom Speed Test to analyze Your Website's Performance. It is also worth pointing out that while double opt-in may increase the chances of generating more serious leads, Lensa Connect monetizes from the easier-to-generate single opt-in method.
Why Lensa Connect Is a Better Option Than Other Website Monetization Methods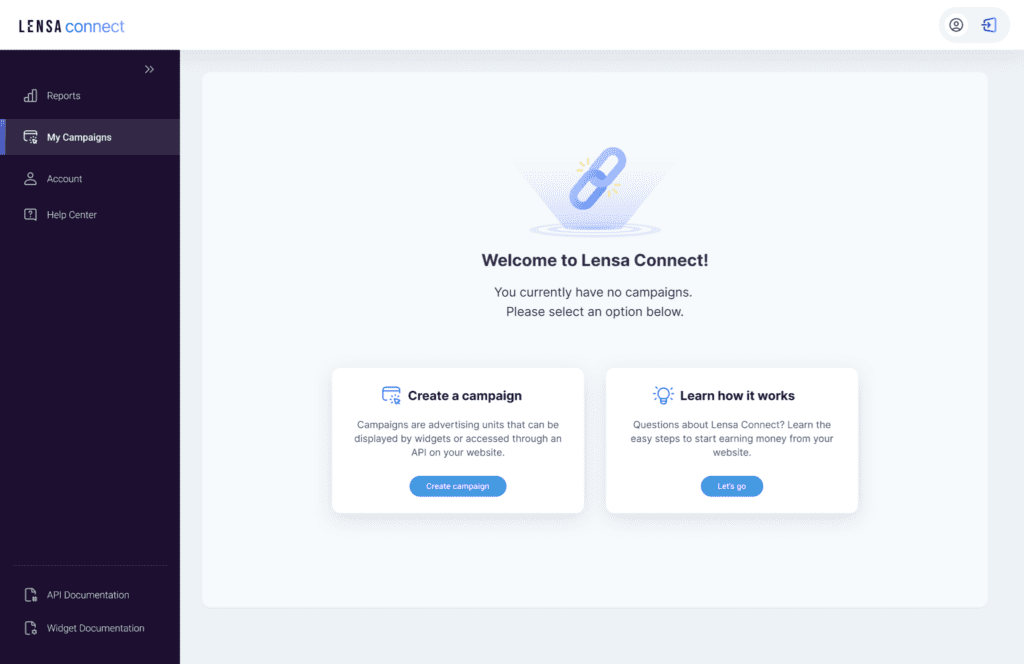 There are a number of ways to monetize a website. However, each method comes with its pros and cons. Let's take a look at the common ways websites are monetized and see how well Lensa connect stacks up against them.
Selling Ad Space
While this is a quick and easy way to monetize your website, it's worth considering the potential negative impact it may have on your visitors' user experience. The ads are predetermined and have a low probability of appealing to the specifics of your website visitors.
Lensa Connect avoids this problem in 2 ways. Firstly, Lensa Connect shows your visitors job offers. Lensa Connect doesn't try to sell your visitors anything. Lensa Connect is never in competition for your visitors' money with other products or services proposed on your website.
Secondly, Lensa Connect job offers are tailored to the specific interests and criteria of your website's visitors.
Selling the Data Your Website Generates
Your website generates data about the traffic it generates. This includes where the traffic comes from, how visitors react with the content on the website, what type of device they are using, and more. These data points can be sold to third parties. However to do so legally you would need to inform the visitors of your website of your intent. This can be problematic for many users and may lead to a decrease of confidence in your website or brand.
Conclusion
You've put in a lot of time and energy to generate traffic to your website. You deserve to have your hard work rewarded. Consider using Lensa Connect to monetize your website and avoid compromising the confidence visitors have in your website or compromising their user experience.