You might want to use credit counseling services to learn more about money and improve your financial health. Many services are available, such as budgeting, debt management plans, credit reviews, counseling for student loans, counseling for home ownership, counseling for reverse mortgages, help to avoid foreclosure, and options for filing for bankruptcy.
Credit counseling is intended to assist consumers who are experiencing financial difficulties. Credit counselors' responsibility is to help people with a wide range of money-related matters, including debt management, budgeting, home purchases, and insolvency.
The importance of financial literacy lies in avoiding economic distress by preparing you to deal with specific financial obstacles. Credit counseling is helpful, but being financially literate is even more critical.
Understanding how credit counseling works and becoming financially literate is crucial when dealing with finances. This article aims to explore each of these concepts in more detail.
How does credit counseling work?
Consumer credit counseling is a set of services that are meant to help people better manage their money. Credit counselors offer more than just advice and plans for dealing with debt.
It's important to understand the differences between a for-profit debt relief service and a free credit counseling service. Two of the most prominent professional credit counseling associations are the National Foundation for Credit Counseling (NFCC) and the Financial Counseling Association of America (FCAA). In most cases, there is no cost associated with the initial counseling appointment. Depending on the situation, a nominal fee may be charged when setting up a debt management plan.
It should be noted, however, that credit counselors who are paid do not belong to either the NFCC or FCAA. Also, a business that helps people get out of debt might charge for its services instead of giving counseling for free.
There may be differences between the credit counseling services offered by nonprofit organizations and those provided by for-profit organizations. A clear understanding of this is crucial to maximizing the benefits of working with a credit counselor.
How do you define financial literacy?
Being financially illiterate can have severe consequences in today's society, where money plays a significant role. To the Financial Industry Regulatory Authority (FINRA), 66% of Americans are considered financially illiterate, although efforts are being made to improve this situation.
Financial literacy is a person's knowledge and skill in money-related topics and tasks, such as managing money, managing a budget, and investing. Personal finance education is an ongoing process that shapes how you think about and deal with money. The earlier you start learning about money, the better your chances of success are in the financial world.
What are the benefits of credit counseling for managing your finances?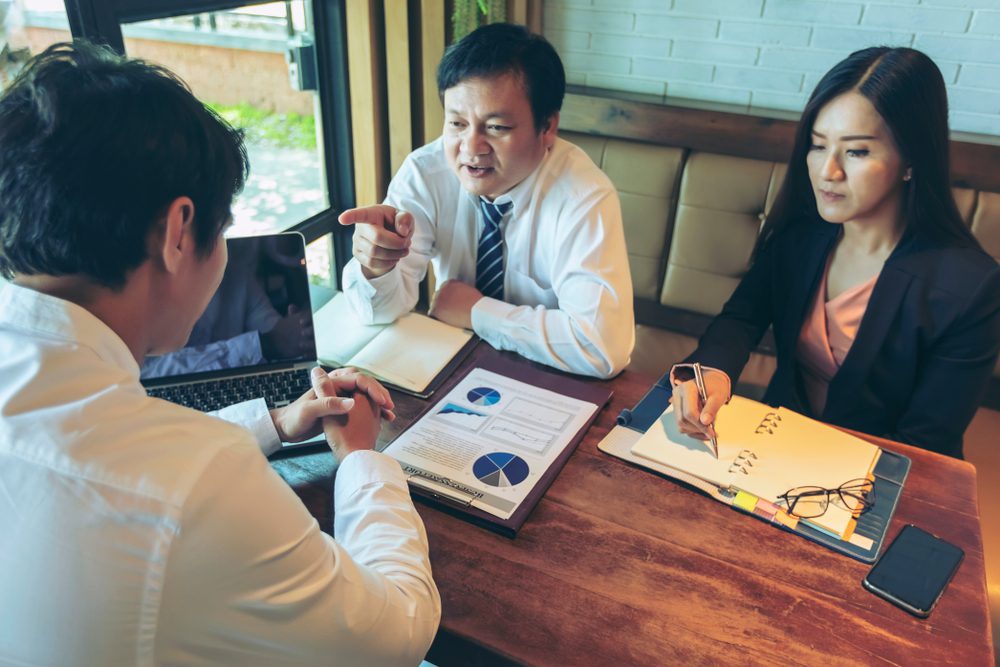 It is possible to choose from various services when working with a credit counselor. The following section explores the potential services offered by credit counseling and their connection to financial literacy.
Budgeting
During the first meeting, you talk about your income, expenses, and financial goals, among other things. During this meeting, you and your counselor might discuss whether you would benefit from more counseling, such as advice on managing your debt or debt counseling. Your counselor will make a budget based on your financial obligations to help you manage your money.
Debt Management Plan
Debt management plans (DMPs) do more than lower your interest rate and fees. They also make your debt payments more accessible and manageable by combining them. Most credit counseling services require clients to pay off their debt monthly for three to five years. This payment is then split among all of the client's creditors. If you are having trouble paying back your debts, a credit counselor may be able to help you sign up for a debt management plan. There is generally a one-time setup fee and a recurring monthly fee.
Credit Reviews
It is possible to get an expert credit counselor to review your credit reports, point out discrepancies that could be affecting your credit score, and offer advice on how to dispute them. You can benefit from their insight into factors contributing to your credit score and advice on improving it.
Student Loan Counseling
Creating a strategy for managing and repaying your student loans with counseling assistance is possible. Suppose you are still unable to make your monthly payments. In that case, a counselor may be able to review your repayment and refinancing options and may even be able to mediate discussions with your lenders. Depending on the services provided, some aspects may be free while others may incur a charge.
Housing And Homeownership Counseling
To assist individuals interested in purchasing a home but who wish to ensure that they are financially prepared, the NFCC provides homeownership counseling. Furthermore, counseling services may be able to assist you if you are having difficulty paying your rent. A loan modification may be available to homeowners experiencing difficulty making their mortgage payments. You may, however, be required to pay a fee if you have difficulty paying your rent, depending on the services you have selected.
Reverse Mortgage Counseling
Consider consulting a credit counselor if you consider using your home's equity to obtain a reverse mortgage. If you need credit counseling services, they can assist you in assessing your current financial situation and advise you on the best course of action.
Preventing Foreclosure
If you are behind on your mortgage payments or are at risk of falling behind, you should speak with a credit counselor about your options for avoiding foreclosure. You may obtain a loan modification, a short sale, or a deed instead of foreclosure from them.
Bankruptcy Counseling
Filing for bankruptcy is a serious decision; a bankruptcy counselor can help you weigh the pros and cons. You can learn more about the effects a bankruptcy filing may have on your finances and credit score by talking to a credit counselor.
Generally, two sessions of financial counseling are required: one before filing for bankruptcy and one shortly before your debts are discharged. The cost of each session is nominal.
Is Credit Counseling The Right Choice For You?
There is no guarantee that credit counseling programs will solve your financial problems. This method is not suitable for all types of debt. The same is true even for unsecured debt, which requires a unique set of conditions to materialize. Those are reasonable generalizations, but they won't apply to everyone.
Several factors should be considered when determining whether credit counseling is appropriate for you:
It is typically necessary to have at least $5,000 in unsecured debt. You must pursue DIY options if the amount you owe is less than that.
It is necessary to have some income to qualify for a lower monthly payment. If you are currently employed and have other sources of financial support, this strategy will be beneficial to you.
It would be best if you kept most of your accounts open with the original creditor rather than allowing them to go into collections. A debt settlement may be your best option if your debts have already been turned over to collection agencies. Even though collection accounts could technically be incorporated into a DMP, collectors are less likely to accept such terms of repayment. Furthermore, collection accounts do not incur interest charges. As a result, you will not be able to take advantage of the reduced interest rates offered by a credit counselor.
The reduction in interest rates does not benefit you if the majority of your debt is unpaid medical bills. As a result, you should contact the original service providers regarding payment plans or settlements.
How Should You Choose A Credit Counseling Agency?
Nowadays, most credit counseling services are provided by nonprofit organizations. But just because a company advertises itself as a credit counseling agency does not mean that it is genuine. Many businesses pose as legitimate credit counseling services when they aren't. It's crucial to go in with a plan and know what to look for in a credit counseling agency.
Check If They Have Accreditation And Certification
You can verify the legitimacy of an agency by checking its accreditation and certification status. Red flags should be raised whenever a business claims to offer credit counseling services for a fee.
The majority of nonprofit organizations are members of the National Foundation for Credit Counseling or the Financial Counseling Association of America. Counselors within both organizations are expected to obtain proper certification to maintain a consistent level of training and expertise. Furthermore, they require accreditation, which is the process by which an independent organization evaluates its standards of conduct.
Have They Been Sanctioned By The Department Of Justice?
A registry of credit counseling agencies that have been granted permission to provide pre-bankruptcy counseling is maintained by the United States Department of Justice (DoJ). Legally, bankruptcy counseling must be provided by organizations recognized by the Department of Justice before filing in the United States.
It is possible to check online if a given organization is authorized by the U.S. bankruptcy courts to provide such counseling. The Department of Justice's agency locator tool can be used to locate local agencies that meet these requirements.
Can They Be Accessed Easily?
The best way to spend your money is to choose a credit counseling service based on how you want to get help (online, over the phone, or in person). Even though many groups are known in all 50 states, most of them don't offer face-to-face support in all 50 states.
Are There Any Costs Associated With Their Service?
Prices for services depend on a number of things, such as the organization providing the service, the state of the person getting the service, and the person's financial situation. To make an informed decision, you should know how much you will be charged each month before committing to a service.
There is a significant difference between nonprofit and for-profit credit counseling agencies. Most of the services that for-profit businesses offer can be done by the customer on his or her own.
How Can You Improve Your Financial Literacy?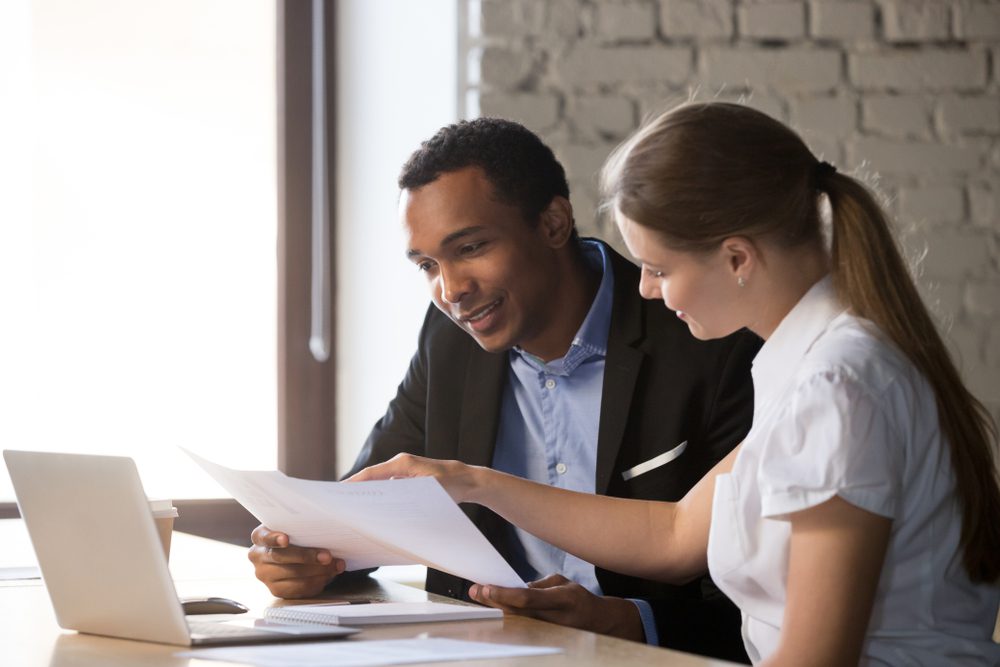 The concept of financial literacy encompasses some financial skills and components that enable one to learn about the best methods for managing money and debt.
It is necessary to learn and apply many skills to improve one's financial situation, including creating and adhering to a budget, managing debt, and investing.
A basic understanding of personal finance management can be obtained by reviewing the following concepts and methods.
Make A Budget
Budgets are primarily determined by one of four main uses of money: spending, investing, saving, or giving. By finding the right balance between these, people can spend their money wisely, leading to financial success and security.
Budgets should aim to eliminate debt while setting aside some money for savings and wise investments each month.
Set Your Goals
You have set a large goal when it comes to saving money, such as saving for a down payment on a house. Following the payment of your monthly bills, you set aside a small amount for this purpose. By completing the goal, you will feel satisfied that you have done something for yourself and your financial well-being.
Check Your Credit Report
The federal government has established a website through which consumers can obtain a free credit report each year from the three major credit bureaus (Experian, Equifax, and TransUnion). Should you find any inaccuracies in these reports, you should contact the credit reporting agency. You are permitted to make three requests per year, so spread out your requests so that you are constantly checking in with yourself.
Start Investing To Grow Your Wealth
Studying the fundamentals of investing is one of the first steps to improving your financial literacy. To make informed financial decisions, you must understand how interest rates, prices, diversification, risk management, and indexes work.
When you are more informed about the factors that contribute to the success of an investment, you will be able to make better financial decisions that will ultimately increase your wealth.
Borrowing
Almost everyone has to take out a loan at some point in their lives. For careful borrowing, one must be familiar with interest rates, compound interest, the time value of money, repayment schedules, and loan structures.
If the above criteria are well understood, a person's financial knowledge will be enhanced. In this way, they will be able to make more informed borrowing decisions and will be able to reduce long-term financial stress.
Debt Management
Keeping your debt under control can be achieved by adjusting your budget to spend less money and pay off your debt more quickly. Consider a strategy to reduce debt, such as focusing on the loan with the highest interest rate. Refinance your debt, consolidate it, or enroll in a debt relief program if you have too much debt.
Invest Towards Your Future
To qualify for the employer match, enroll and put away as much as you can each year in your 401(k) retirement savings account. Open a Roth IRA and invest in stocks, bonds, and commodities to start saving for retirement early. Consult a financial advisor if you need help calculating how much money you'll need for retirement.
Understand How Taxes Work
Financial literacy requires an understanding of the various taxation methods and how they affect an individual's income. Taxes apply to all types of income, including earnings, investments, inheritances, and unexpected income.
To achieve better business results, it is important to have a thorough understanding of the various income tax rates.
Personal Finance Management
The most important characteristic of personal financial management is the combination of all the factors listed above.
You must find a balance among all the different types of financial components we have discussed to ensure financial security. For example, you might be able to increase your investments and savings while cutting back on your borrowing and debt.
As one gains a deeper understanding of the above points, one's level of financial literacy is sure to increase.
The Benefits Of Financial Literacy
If people are financially secure, they will be able to enjoy a higher standard of living, and improving financial literacy will help them achieve this stability.
The following are some benefits of being financially literate:
It will improve your ability to make financial decisions.
Financially and debt-wise, you'll be more in control.
You'll have a better chance of achieving your financial goals.
By improving financial regulation, you can reduce costs.
Money will be less of a worry and stress for you.
Research shows you may make better moral choices when purchasing insurance, taking out loans, investing, and using credit cards.
It will be possible for you to prepare a budget that is reasonable and organized.
Increasing your financial literacy is an important life skill that can help you live a more secure life, experience less stress, and achieve your financial goals more effectively.
Where To Get Financial Literacy?
It is not sufficient to simply talk to others about financial literacy to improve one's financial literacy.
You may find the following websites useful in expanding your knowledge of personal finance:
MyMoney.Gov: This platform was developed by the Federal Financial Literacy and Education Commission to assist its users with the following financial activities: Spending, Earning, Saving, Investing, Protecting, and Borrowing. In addition to budgeting worksheets, the website provides other money-related resources.
The Penny Hoarder: Kyle Taylor founded The Penny Hoarder as a blog to share creative ways to save money, which currently attracts about 2.3 million unique visitors per month seeking motivational and actionable financial tips. Also included are unconventional strategies to pay down their debt, such as extreme couponing and working a second job from home.
EconEdLink: The Council for Economic Education (CEE) offers EconEdLink as a service. In grades K through 12, the CEE is a distinguished U.S. organization working to improve students' economic and financial literacy.
InCharge: InCharge provides ebooks on personal finance management to educate and inspire consumers.
Money Smart: Provide free resources to teach about money management, including podcasts, lessons, and games
If you are interested in improving your financial literacy, any of the above options is promising.
Bottom Line
The importance of credit counseling and financial literacy can't be overstated when it comes to managing money well. You can be more financially stable if you understand and adequately know what they are and how they work. It is recommended that you do some research about credit counseling agencies and financial literacy websites before joining. Getting back on track financially can also be achieved by settling your debts, which is another great option for you to consider. In the future, once you have paid off your debts, you will be able to manage your finances much easier, thanks to the financial knowledge you have gained along the way.