Dealing with complex, multi-jurisdictional cases can feel like navigating a maze of legal intricacies. These cases demand significant time and effort, often overwhelming legal practitioners. However, there's a beacon of hope in the form of case management software, which can streamline and simplify the process, making it more manageable.
In this blog post, we'll explore how case management software for lawyers can be a game changer when tackling multi-jurisdictional cases. We'll break down their advantages, explore the key features to consider when choosing the right software, and guide you on effectively implementing these solutions.
Understanding Multi-Jurisdictional Cases
Multi-jurisdictional cases are those cases where there are legal issues involved in different states. For example, if you have been involved in an accident where a resident of a separate state was also involved, your case might be multi-jurisdictional. Such cases can be complicated and require much effort, patience, and time to resolve.
Handling multi-jurisdictional cases manually is time-consuming and a high-risk scenario, as a minor mistake or miscommunication can cost you the case. In such cases, taking case management software can be a game-changer.
Benefits of Case Management Software
The use of case management software can hugely benefit handling multi-jurisdictional cases. Here are some benefits:
1. Time-Efficient: Handling multi-jurisdictional cases can be quite time-consuming as it requires a lot of paperwork. However, with the help of software, all the information can be stored in one place, making it easier to access and work on efficiently.
2. Saves Cost: Manual handling of cases requires a lot of resources such as space, workforce, and storage. However, case management software can considerably reduce these costs as all the information is stored in a virtual space, requiring minimal physical resources.
3. Increased Efficiency: With all the information in one place, you can efficiently manage your workflow and increase productivity. Software solutions can effectively save time by automating repetitive or mechanical tasks, which makes the whole process much more efficient.
4. Risk Management: Since software eliminates the possibility of human errors, the risk of losing or misplacing data is substantially reduced.
5. Convenience: With all the data stored in a virtual space, you can access the information anywhere and anytime, making the process quite convenient.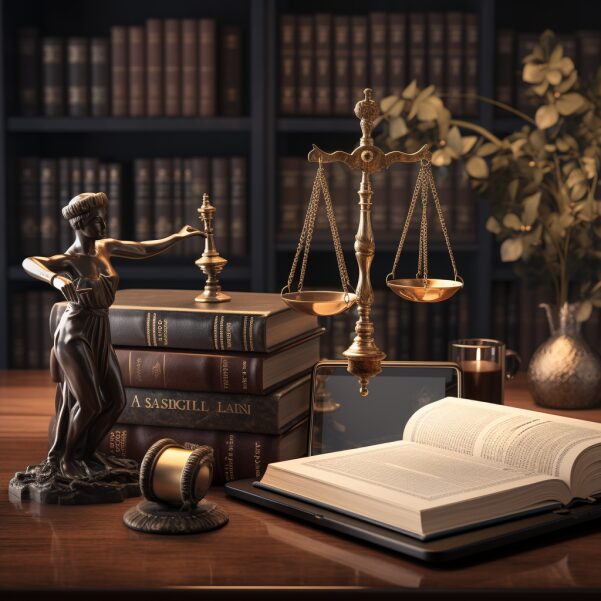 Key Features to Look for When Choosing A Case Management Software
Choosing the right software is essential for the successful handling of multi-jurisdictional cases. Here are some key features to look for before making a choice:
1. Case Management: The software should offer robust case management capabilities, enabling you to centralize all case-related information, including client details, case history, relevant documents, and communication records. A user-friendly interface for case creation, tracking, and status updates is essential to streamline workflows and ensure efficient case handling.
2. Document Management: A document management feature allows you to upload and access all the case-related documents in one place. You should look for features such as version control, document categorization, and secure access controls to ensure that all necessary documents are easily retrievable and that sensitive information remains confidential.
3. Task Management: Effective task management tools are crucial for keeping track of critical deadlines and responsibilities. The software should offer features like task assignment, due date setting, priority levels, and task dependencies.
4. Collaboration Tool: Collaboration is vital in multi-jurisdictional cases, and the software should support seamless teamwork. You should look for features like real-time chat, discussion boards, file sharing, and access controls to ensure all team members can work together efficiently.
5. Reporting: A reporting feature allows you to generate custom reports that can be used for analysis and decision-making. Legal practitioners should look for reporting templates, data visualization options, and the ability to export reports in various formats to support data-driven decision-making and compliance requirements.
Implementing Software Solutions
Implementing the software solutions can be challenging, but it is essential to successfully handling multi-jurisdictional cases. Here are some tips that can help you in implementing software solutions:
1. User Training: Since software solutions can be technical, it is essential to provide proper training to the users to get familiarized with the software.
2. Customization: Choose customized software according to your business needs. This can help in incorporating the software solutions to fit your business model.
3. Integration: The software should seamlessly integrate with your existing hardware and other software applications.
4. Maintenance: Maintaining the software to remain functional is essential. Regular maintenance can help you avoid issues and glitches affecting the workflow.
Conclusion
Handling multi-jurisdictional cases can be challenging, but using case management software can make it much more manageable and efficient. Software solutions can help you save time and cost and increase productivity while reducing the chances of errors and miscommunication. When choosing software solutions, looking for features that align with your business needs is essential. With proper implementation and maintenance, you can successfully navigate these complex cases and emerge victorious.