Learners with several federal loans might be eligible for student loan consolidation through the United States education department. Most of these debts can be consolidated, although individuals cannot combine them all at once. This review analyzes some essential things that learners should know, including the definition of consolidation, the pros and cons of consolidating student loans, and the best strategy to go through the process.
What Is Student Loan Consolidation?
So, what does consolidating student loans mean?
Student loan consolidation entails combining several federal loans into a single consolidated loan. It is an alternative for individuals who have defaulted their financial liabilities to the federal government as a form of loan rehabilitation. Furthermore, the process is meant to help borrowers access additional repayment options and protection.
Consolidating Student Loans: Pros and Cons
Pros
The following are the benefits of consolidating student loans:
It allows you to repay your loans in one payment
Consolidating student loans means combining federal loans from different programs into one. As a result, the new loan is serviced by a single lending facility in one lump sum amount. Furthermore, borrowers who use mail to send payments can save money they would otherwise spend on envelopes, stamps, and time.
It helps you to avoid defaults and resultant penalties
Choosing to consolidate student loans allows a borrower to change the terms and policies of the lending agreement. In addition, it lowers monthly payments. As a result, they can avoid defaulting, mostly if they struggle to make monthly payments.
Consolidating student loans protects your credit score
If you can't keep up with making monthly payments to different lenders, it is better to consolidate student loans. With this plan, you can create an automatic debit amount from your bank to offset the monthly bills. The strategy promotes consistent payments, thus positively impacting your credit score. Furthermore, defaulting on one repayment can adversely affect your credit rating. Therefore, it is advisable to pay one bill every month instead of multiple ones since it reduces the chances of negligence.
It gives you the freedom to use a fixed-interest-rate plan
Students with several loans probably have to balance their finances to ensure they settle different interest rates on time. However, consolidating their loans implies they should repay their debt at a fixed rate, determined by calculating the consolidated loans' average.
It allows one to refinance loans without a cosigner
Scholars applying for student loans usually need support from their guardians or parents. However, like refinancing student loans, they can pay their debts without necessarily seeking the help of a co-signer. Learners who choose this plan can build their credit history as they progress in their careers without burdening caregivers to help them offset the credit or be held accountable for any arrears.
Student loan consolidation helps you manage your debt
Consolidating private student loans allows you to structure and choose the most favorable repayment options. If you prefer to make weekly, biweekly, or monthly payments, the decision is up to you since you are responsible for your finances and credits. Such an opportunity can help you to save money that would otherwise accumulate as interest over time. In addition, borrowers can switch their repayment schedule at any time, thus promoting financial management.
It allows you to extend the repayment term and enjoy lower monthly payments
Consolidating your loans enables you to extend the repayment period. The plan can give you ample time to find a regular pattern to settle your debt, thus allowing you to pay less monthly.
Cons
Consolidating student loans is a one-time affair
Students who want to consolidate their loans can only do so once. In case of any changes, like a fall in interest rates, you might be disadvantaged since you'll have to repay your debt with the rates you initially agreed to during the application process.
You might lose lender benefits
Some lending institutions give borrowers reduced interest, principal deductions, and other financial benefits if they meet certain requirements. However, consolidating your loans may hinder you from enjoying such privileges.
Consolidated loans may accumulate more interest over time
Students who decide to consolidate and extend their loan terms could pay more interest. As a general rule for most lending institutions, the longer the repayment period, the more the interest. Therefore, consolidation could lead you into a tricky financial situation. Furthermore, paying your dues for a long duration could hinder you from investing in profitable opportunities whenever they arise. Therefore, however promising the arrangement is, always ensure to pay off your loan as fast as possible to enjoy financial freedom.
Learners who decide to consolidate their loans do so to improve their financial position. To enhance their academic performance, they can seek professional assignment help from CustomWritings.com, an essay writing company specializing in providing homework assistance to high school and college students. With the huge amount of interest, scholars have to repay after their studies, it is not worth spending a considerable amount of money in school and failing to score good grades. Therefore, it's advisable to use every resource at your disposal to attain exceptional results in your assignments; essay writing companies can enable you to achieve that.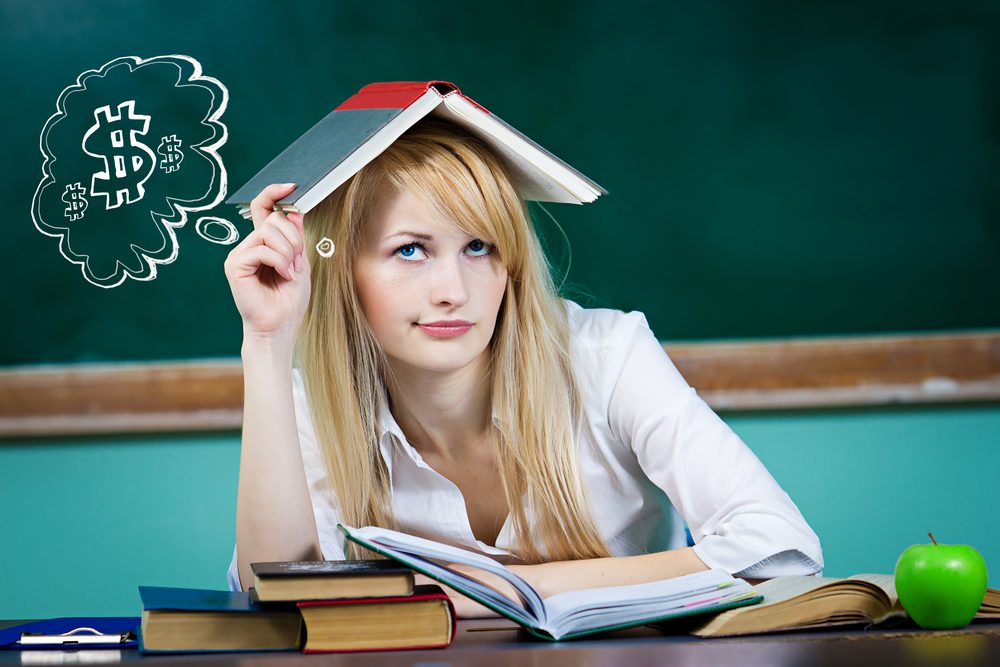 Guide to Consolidating Student Loans
The following steps can help students who want to consolidate their loans:
Create and log in to the Federal Student Aid (FSA) account
Every student applying for federal student loans should have an FSA. So, if you already have one, you should navigate to the "Manage loans" tab in the toolbar and then click the "Consolidate my loans" option.
Collect all relevant documents
Before applying for consolidation, you should compile all the necessary documents and have your financial records and income statement. Furthermore, you must have contact details for two referees.
Complete the application
The third and most important step is to fill out the consolidation loan application form and a promissory note. Firstly, you must select the loans you want to consolidate and calculate the new amount and the accumulated interest. Secondly, you should choose a repayment option depending on your combined loans and repayment ability.
Before submitting your application, it's mandatory to familiarize yourself with the offer's terms and conditions to avoid unnecessary misunderstandings. Furthermore, you must provide your contacts, employer details, address, and references. Finally, you should review and sign your completed form to acknowledge that you have provided true, accurate, and complete information.
Final Thoughts
Consolidating student loans is one of the strategies to reduce the anxiety and overwhelm of repaying financial liabilities acquired to promote one's academic success. Besides simplifying the beneficiary's monthly payments, it can reduce their debt by a significant amount each month. There are numerous ways to consolidate student loans, although each method has positives and negatives. However, it is a good idea for individuals who want to repay their liabilities in a single payment plan. Although most students fear applying for a loan consolidation because they consider the process complex, it's not difficult if a person has all the information about different approaches and the ones that can work for them more effectively. With the considerable financial constraints associated with loans, learners should seek essay writing help for their papers to improve academic performance.