In personal finance, few things hold as much power and influence as the infamous credit score. This three-digit number, ranging from 300 to 850, has the ability to determine whether you'll be approved for a loan, qualify for a credit card, or secure favourable interest rates on mortgages and auto loans. While credit scores can be a useful tool for lenders to assess risk, they often become a source of stress and anxiety for individuals. Thankfully, if your credit score is low, there are QuidMarket bad credit loans to help you in an emergency. In this blog, we will explore how to rise above the credit score and empower ourselves with financial solutions that extend beyond this numerical snapshot.
Understanding the Credit Score
Before we delve into solutions, it's essential to understand what a credit score truly represents. It's a reflection of your credit history and financial behavior. A higher score indicates responsible financial habits, while a lower score suggests a history of missed payments or high debt utilization. Knowing the factors that affect your credit score is the first step in rising above it:
Payment History: Your track record of paying bills on time.
Credit Utilization: The ratio of credit used to credit available.
Length of Credit History: How long you've had credit accounts.
Types of Credit: The mix of credit accounts you have.
New Credit: Recent applications for credit.
Building Credit Wisely
Rather than obsessing over your current credit score, focus on building credit wisely. This can be achieved through responsible financial habits, such as:
Timely Payments: Consistently pay your bills on time to maintain a positive payment history.
Reduce Debt: Work towards reducing your credit card balances and overall debt.
Diversify Credit: Consider different types of credit, such as installment loans or secured credit cards.
Avoid Frequent Credit Applications: Limit the number of new credit applications you submit.
By implementing these habits, you'll naturally see your credit score rise over time, improving your financial prospects.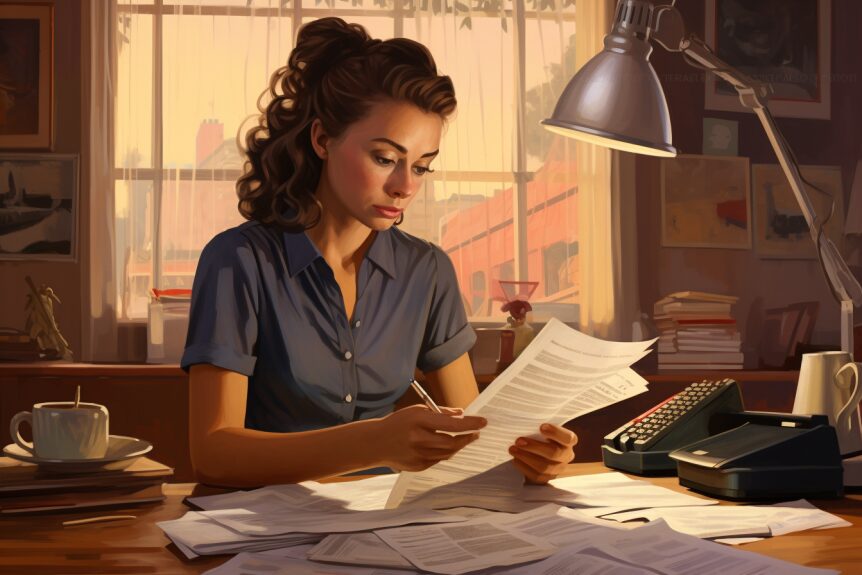 Alternative Credit Scoring Models
While traditional credit scores are widely used, there are alternative credit scoring models that consider additional factors. For instance, some models include rent payments, utility bills, and even your savings and investment history. These alternative scoring models offer a more comprehensive view of your financial behaviour, allowing you to showcase your creditworthiness even if you lack a traditional credit history.
Secured Credit Cards
If you're struggling to get approved for a regular credit card due to a low credit score or lack of credit history, consider a secured credit card. These cards require a security deposit, which serves as collateral in case you default on payments. Responsible use of a secured card can help you rebuild or establish credit.
Credit Counselling
If your credit score is suffering due to financial difficulties, consider seeking credit counselling. Non-profit credit counselling agencies can provide guidance on managing debt, creating a budget, and improving your credit score. They can also help you negotiate with creditors and set up debt repayment plans.
Financial Education
Empower yourself with financial knowledge. Attend workshops, seminars, or online courses that teach you about budgeting, investing, and debt management. The more you understand personal finance, the better equipped you'll be to make informed decisions that positively impact your financial future.
Emergency Fund
One of the most effective ways to protect your credit score is to build an emergency fund. Having savings to cover unexpected expenses can prevent you from relying on credit cards or loans when faced with financial setbacks. This ensures that you can continue to meet your financial obligations and avoid damaging your credit.
Beyond the Numbers
While credit scores may hold considerable sway in the financial world, they should not define your financial journey. By understanding the factors that influence your score and taking proactive steps to improve it, you can regain control over your financial future. Moreover, exploring alternative credit scoring models, responsible credit card use, credit counseling, financial education, and building an emergency fund can all contribute to a healthier financial life.
Remember that your worth as a person goes far beyond a three-digit number. By taking charge of your financial habits and seeking out the right resources, you can rise above your credit score and build a solid foundation for your financial well-being. Financial empowerment is within your reach, and it begins with a commitment to lifelong learning and responsible financial management.