Instagram has become a highly influential platform for individuals looking to establish themselves as influencers. However, becoming an influencer may seem like an easy job, but it is not. Sometimes the whole process can become quite frustrating because there is no progress that you might have expected.
There is no quick success, you have to make a plan and commit to it. A good influencer is one who has impressive content and topics, everyday frequency on social networks, accessibility, and communication with the community such as many instagram models.
Define Your Niche and Target Audience
Successful influencers understand the importance of defining their niche and target audience. Identify a specific area of expertise or interest that sets you apart from others. By focusing on a niche, you can attract a dedicated and engaged audience that aligns with your content. Understanding your target audience's demographics, interests, and pain points will help you create content that resonates with them.
Create Compelling and Authentic Content
Quality content is essential for standing out on Instagram. Invest time and effort in creating visually appealing and authentic content that reflects your unique style and personality. Use high-quality images, captivating captions, and storytelling techniques to engage your audience. Be transparent and genuine in your interactions, and let your personality shine through your content.
Build Genuine Relationships and Engagement
Building relationships with your audience is crucial for success as an influencer and key to building a side hustle for yourself. Respond to comments, engage with your followers, and take the time to understand their needs and preferences. Regularly interact with other influencers and users in your niche by liking, commenting, and sharing their content. Collaboration and engagement with others in your community can help expand your reach and attract new followers.
Utilize Influencer Marketing Strategies
As an influencer, you have the opportunity to collaborate with brands and monetize your platform. Develop partnerships with brands that align with your values and resonate with your audience. Be selective in choosing collaborations that genuinely add value to your followers' lives. Transparently disclose sponsored content to maintain trust with your audience.
Leverage Instagram Features
Stay up to date with Instagram's features and utilize them to your advantage. Instagram Stories, IGTV, Reels, and Live videos offer different formats to engage your audience and diversify your content. Experiment with different features to see what resonates best with your audience and adapt your strategy accordingly.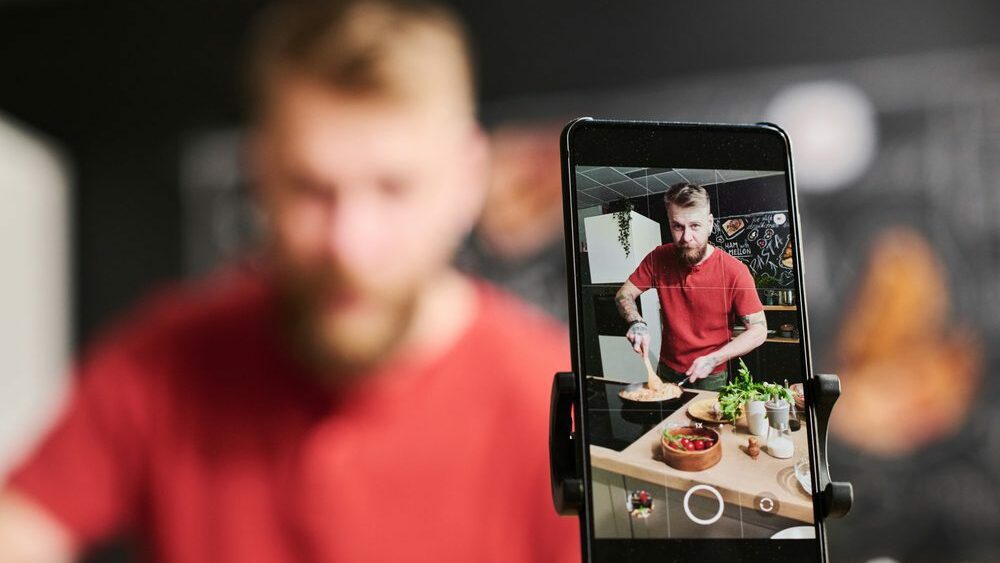 Bonus Tip: Consistency and Analytics
Consistency is key to maintaining an engaged audience. Develop a content schedule and stick to it to ensure a regular flow of content. Track your performance using Instagram Insights or third-party analytics tools. Analyze engagement metrics, follower demographics, and content reach to gain insights into your audience's preferences and make data-driven decisions to optimize your strategy.
Focus on building authentic connections with your audience, providing value, and staying true to your brand. By implementing these secrets and adapting your strategy as needed, you can grow your influence and establish yourself as a successful Instagram influencer.
Fitness Challenges and Programs
Alua can host fitness challenges and programs that encourage users to participate and engage with each other. These challenges can be designed to focus on specific fitness goals or themes, providing a sense of community and camaraderie among participants. By promoting these challenges on Instagram and providing a platform for users to share their progress and experiences, they can foster a vibrant community around the fitness brand.
Collaboration Opportunities
A good platform can provide collaboration opportunities for fitness enthusiasts and influencers on Instagram. By partnering with influential fitness personalities, the right organization can organize joint campaigns, sponsored content, or even fitness events. These collaborations expose the fitness brand to a wider audience and attract new followers who are interested in the shared content. This expansion of reach helps grow the community and establishes the fitness brand as a prominent player in the industry.
User-Generated Content
The right platform can encourage users to generate and share fitness-related content on Instagram using dedicated hashtags or branded challenges. By featuring user-generated content on the right platform and Instagram account, the fitness brand can showcase the achievements and progress of its community members. This recognition motivates users to actively participate and contribute, creating a strong sense of community and inspiring others to join.
Conclusion
By leveraging these strategies, using the right platform can effectively grow the community on Instagram and expand its fitness brand. By fostering engagement, encouraging user-generated content, providing educational resources, and collaborating with influencers, Alua can establish itself as a leading platform in the fitness industry, attracting and retaining a loyal community of fitness enthusiasts.