Homeownership is likely a significant milestone for you. It is a place of security, comfort, and typically the most crucial financial investment you will make.
Over time, circumstances will change, as will the opportunities available in the housing market. Refinancing your house is a financial tool that allows you to adapt to these changing conditions and maximize your real estate investment.
This article will explore the key signs that indicate when you might want to refinance your house and the benefits of coming to that conclusion.
Interest Rates Are Lower
One of the most common and compelling benefits to refinance house loans is that it allows you to take full advantage of lower interest rates. Mortgage interest rates often fluctuate due to various economic factors, including the federal funds rate set by the Federal Reserve.
If you secured your mortgage when interest rates were significantly higher and have since decreased, refinancing could be the ideal option to reduce your monthly mortgage payments. Lower interest rates equal lower overall borrowing costs, potentially saving you hundreds upon thousands of dollars over the life of your loan.
Improved Credit Score
Your credit score is a critical aspect lenders check to determine the interest rate you qualify for when refinancing. If your credit score has massively improved since purchasing your home, you may be eligible for better loan terms.
A higher credit score typically shows you are a more responsible borrower, which can translate into lower interest rates and a more cost-effective refinance.
Change in Financial Situation
Anyone's financial situation can be unpredictable, and yours may change over time. You could receive a significant raise, reduce your debts, or inherit a massive amount of money.
In such cases, you might want to refinance to shorten your loan term or reduce your monthly mortgage payments. A higher income may enable you to afford a higher monthly payment, which means paying off your mortgage sooner, while reducing your debts can make you a more attractive borrower, potentially leading to better terms.
Home Value Appreciation
The real estate market is lively and can lead to a significant increase in your home's value over time. If your home's value has appreciated substantially, you may be eligible for a cash-out refinance.
This option enables you to refinance your mortgage for an amount greater than your current loan balance, providing you with extra funds that you can utilize for home improvements, debt consolidation, or any other financial need.
Change in Loan Type
Depending on your initial financial situation or credit history, you might have secured an adjustable-rate mortgage, ARM, or a high-interest loan. If you need more stability in your monthly payments, you can refinance into a fixed-rate mortgage.
Fixed-rate mortgages offer consistent interest rates and predictable monthly payments, which can provide peace of mind and financial stability.
Eliminating Private Mortgage Insurance or PMI
If you purchased your home with a less than 20% down payment, there is a good chance you have private mortgage insurance or PMI as a part of your mortgage payment. Once your home's value has increased, or you have paid down your mortgage to the point where you have at least 20% equity, you can consider refinancing to eliminate the PMI requirement.
That can significantly reduce your monthly housing costs.
Reduction in Loan Term
If your financial situation has improved and you want to pay off your mortgage faster, refinancing to a shorter loan term can be an excellent choice. While this might increase your monthly payments, it will help you build equity more quickly and save on interest costs over the life of the loan.
Debt Consolidation
Refinancing your house can be the best move if you have high-interest debt, such as personal loans, car loans, or credit card debt. By using a cash-out refinance, you can consolidate your high-interest debt into a lower-interest mortgage, which may save you a considerable amount of money in interest payments.
Home Renovations or Improvements
If your home requires renovations or improvements, you can utilize a cash-out refinance to access the equity in your home and fund these projects. This option can not only make your home more comfortable and attractive but can also increase its value in the long run.
Change in Family Situation
Life events such as marriage, the birth of a child, or divorce can significantly impact your housing needs. In some cases, refinancing your home to adjust the terms of your mortgage or tap into your equity can provide a solution that aligns better with your changing family situation.
Reducing Monthly Payments
If your primary objective is to lower your monthly mortgage payments, you can do so by refinancing your house. By securing a decreased interest rate or extending the loan term, you can make your monthly payments more manageable, which is particularly helpful if you're facing financial challenges.
Enhancing Financial Flexibility
Refinancing your home can provide you with extra financial flexibility. If you want to invest in other opportunities, such as starting a business or pursuing higher education, a cash-out refinance can provide the capital you need.
Escaping an ARM Reset
For those with adjustable-rate mortgages, there may be a time when the interest rate is ready to reset, potentially leading to significantly higher monthly payments. Refinancing into a fixed-rate mortgage is an excellent way to avoid this financial shock and provide stability.
Divorce or Legal Separation
In the case of a divorce or legal separation, one or both parties may want to refinance the home to remove the other party's name from the mortgage. That can help clarify ownership and responsibility for the property, ensuring a clean break from the previous relationship.
Enhancing Your Financial Portfolio
Refinancing your house can be a strategic move to optimize your financial portfolio. It can free up capital for investments that offer a higher rate of return than your mortgage interest rate, potentially increasing your overall wealth.
Bonus: Reducing Stress and Anxiety
While most people overlook this fact, if your current mortgage has become a source of financial stress and anxiety, refinancing can provide a sense of relief. Lower monthly payments or more favorable loan terms can improve your financial well-being and overall quality of life.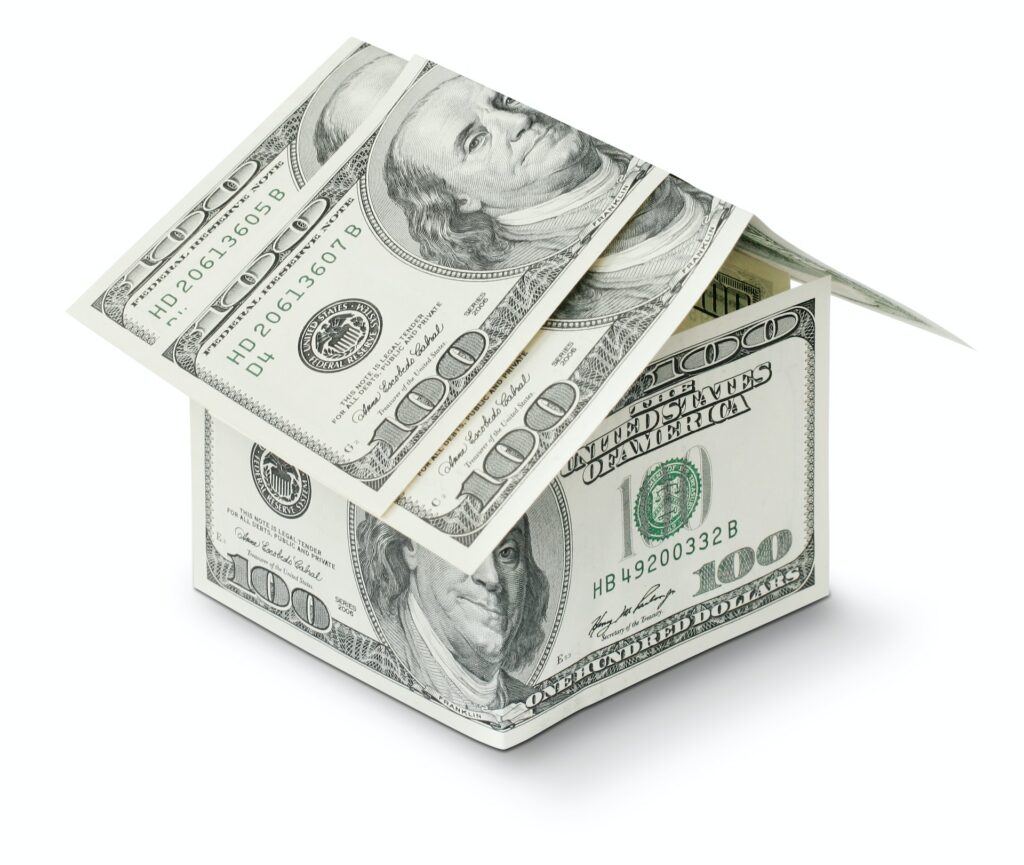 Staying Ahead Of the Housing Market
Your home is not just a place to live; it is also a valuable financial asset. As your circumstances change and the housing market evolves, it's essential to consider whether refinancing your house could be a beneficial move.
Whether your goal is to save money, access cash, or enhance your financial stability, refinancing can be an excellent way to help you accomplish your goals. However, it's essential to carefully evaluate your situation, as the decision to refinance should align with your long-term financial objectives.
If the signs point in your favor, refinancing can unlock the potential of your home and provide a path to a more secure financial future.