Many people have already experienced a costly year in 2022 as a result of inflation, rising food prices, and other factors. Thanksgiving dinner may be different this year for many American families due to upcoming holidays that have traditions rooted in food and, consequently, groceries.
A survey was made of 1,500 U.S. adults to learn how they are preparing for the upcoming holiday, as well as lighter topics like Thanksgiving dinner preferences and other plans for turkey day, to find out how Americans are thinking about Thanksgiving this year.
Key survey findings
86% of people anticipate rising food costs impacting their Thanksgiving dinner this year (up 23% from 2021).
18% of people plan on switching to a less expensive alternative to turkey this year.
69% of Americans would consider getting or have gotten, their Thanksgiving meal pre-cooked from a local restaurant.
More than one in four Americans think turkey is the most overrated Thanksgiving food, and more than one in 10 think ham is the most underrated.
The average American family eats Thanksgiving dinner between 2 and 3 p.m. Only 11% of people eat at 6 p.m. or later.
Impact of rising food costs on Thanksgiving 2022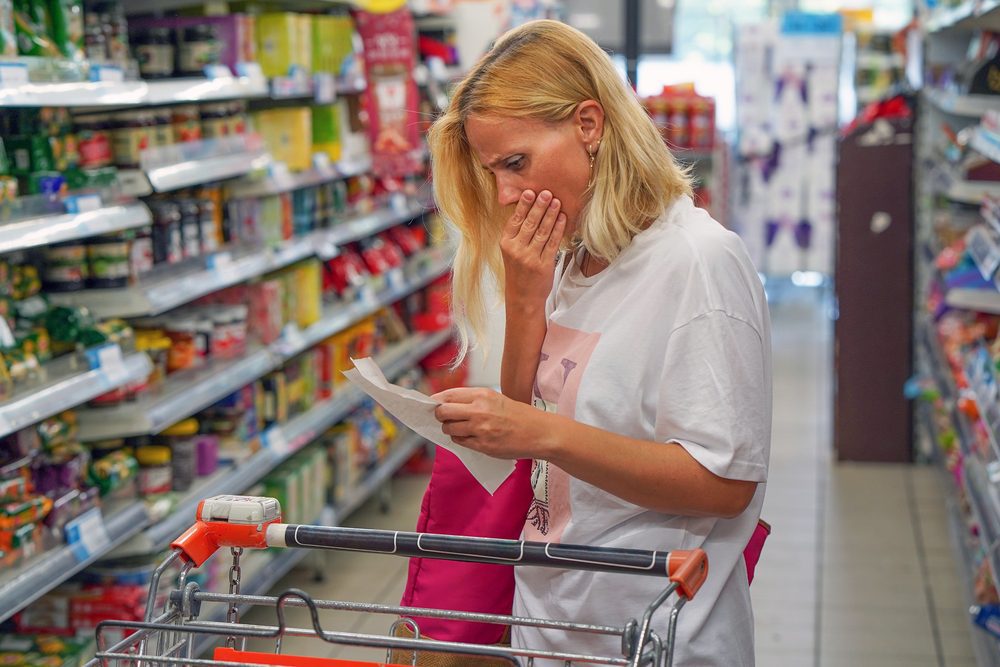 The cost of many foods has been increasing throughout the year, making grocery stores one of the most frequent locations where Americans have felt the effects of inflation. The majority of Americans (86%) believe that higher food prices will have an impact on their Thanksgiving plans because Thanksgiving is traditionally marked by one large meal.
57% will look for sales while grocery shopping more than usual
31% will use coupons more than usual
24% will buy less expensive ingredients
21% will shop at more affordable grocery stores
20% may cut back on food altogether
18% will be switching to a cheaper alternative to turkey
15% will ask guests to bring food more than usual (potluck)
15% will invite fewer guests
14% don't anticipate any impact
Compared to 37% in 2021, only 14% of respondents said they did not expect rising food prices to have any impact on their Thanksgiving.
The most frequently mentioned change was in how people will approach their Thanksgiving dinner shopping. 31% of people plan to use coupons more frequently than usual, while 57% say they will look for sales at the grocery store more frequently than usual.
Since Thanksgiving last year, both of these money-saving tactics have gained in popularity. People predicted that they would use coupons more frequently in 2021, with 25% predicting that they would look for sales more frequently.
Eating out for Thanksgiving
There are other ways to get a holiday meal if you're not too concerned about your grocery budget for Thanksgiving. Many restaurants offer Thanksgiving catering services, allowing patrons to order their food in advance for pickup or delivery.
Thanksgiving takeout is more expensive than groceries, but for some people, the convenience is worth it. But how common are these choices?
Would you consider ordering your Thanksgiving meal pre-cooked from a local restaurant?
Would consider it: 34%
Would never do it: 31%

Have in the past: 23%

Planning to this year 13%
It turns out that a lot of people are open and receptive to the convenience of a Thanksgiving dinner catered by a restaurant. Only 31% of respondents said they would never order Thanksgiving dinner from a restaurant, meaning that 69% of people would either consider doing so, have already done so, or are planning to do so this year.
In fact, 23% of participants stated they've previously ordered Thanksgiving fare from a restaurant.
What time do Americans eat their Thanksgiving dinner?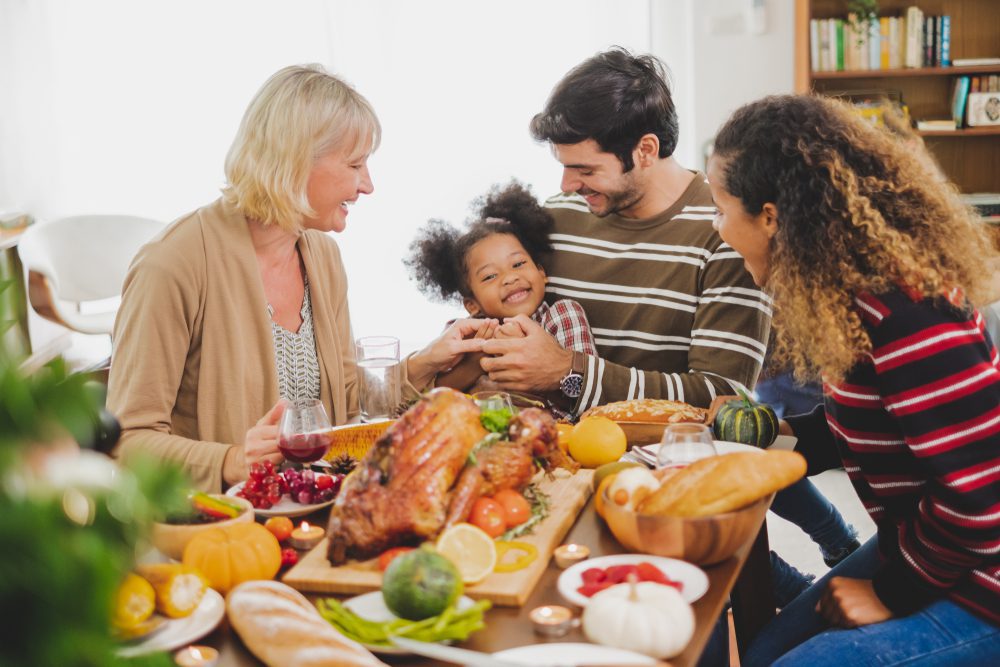 The time of day that people eat their Thanksgiving dinner is one common difference between Thanksgiving traditions. To free up the rest of the day, some families prefer to eat breakfast. Others favor eating when it's almost time for dinner.
| Time Range | Percentage |
| --- | --- |
| Before noon | 10% |
| 12 – 2 p.m. | 32% |
| 2- 4 p.m. | 27% |
| 4 – 6 p.m. | 19% |
| 6 – 8 p.m. | 9% |
| After 8 p.m. | 3% |
Thanksgiving dinner is typically served to American families between 2 and 3 p.m.
The respondents gave a wide range of responses when asked to specify the day on which they usually eat Thanksgiving dinner. 10% of respondents claimed they finish their lunch before noon. Intriguingly, 12% of people report eating their holiday meal at 6 p.m. or later, which is almost the same percentage as those who eat at the opposite end of the spectrum.
Most overrated and underrated Thanksgiving dishes
Many Thanksgiving dinners across the nation feature traditional fares like turkey, mashed potatoes, and cranberry sauce.
Do people actually want these foods on their plates, though, or is it just tradition? What food items would people like to see produced more frequently by their Thanksgiving host? People were asked to list the most popular and least popular Thanksgiving dishes.
| Thanksgiving dish | Overrated | Underrated |
| --- | --- | --- |
| Turkey | 26% | 8% |
| Ham | 8% | 11% |
| Stuffing or dressing | — | 9% |
| Mashed potatoes | — | 8% |
| Cranberry sauce | 12% | 7% |
| Candied yams | 8% | — |
| Green bean casserole | 6% | — |
The majority of respondents (26%) ranked turkey as the most overrated Thanksgiving dish. Only 12% of respondents named cranberry sauce as the most overrated, placing it in second place.
An alternative entree choice won the prize for the most underrated dish. Ham was named the most underrated dish by 11% of respondents, narrowly defeating stuffing/dressing (9%) for first place.
Tips to save money this Thanksgiving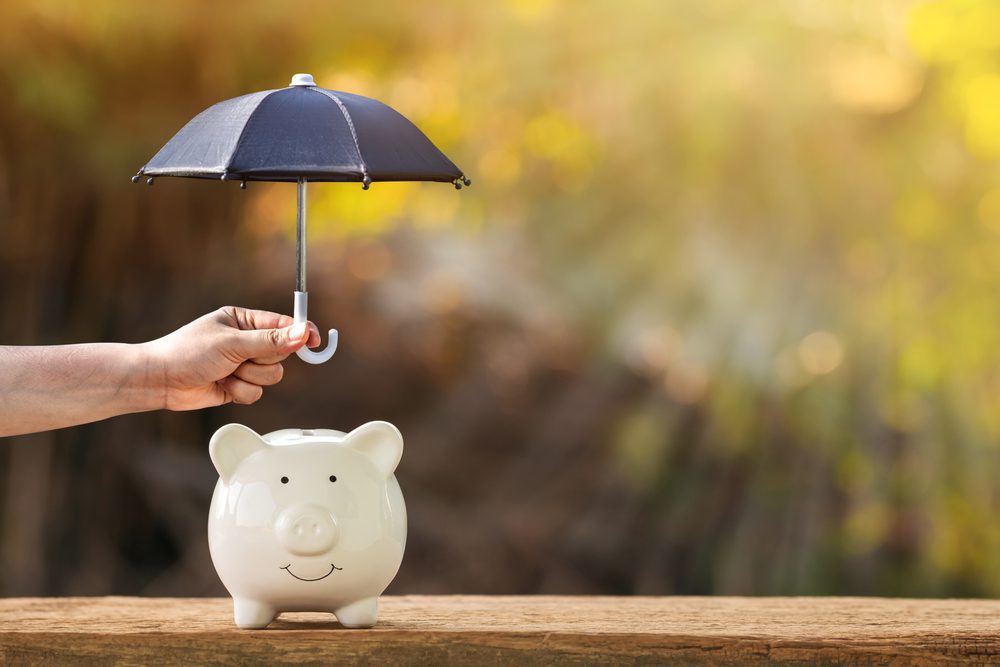 Thanksgiving dinner frequently strains budgets and can be expensive for individuals. Here are some ideas to make the most of your money this Turkey Day:
Shop wholesale. A great way to shop wisely and save money is to visit a wholesale store like Costco.
Earn rewards while you shop. Use one of the

best credit cards

for grocery shopping to earn cash back at the store. And there are countless other ways to cut costs and save money on groceries.
Scan your receipts. You can gain points for gift cards or other rewards by using certain apps. Before the holiday season, download one of the top money-saving applications.
Methodology
In October 2022, 1,500 Americans who were 18 years of age or older were surveyed. was only given consideration for responses from respondents who intended to celebrate Thanksgiving this year. Demographic data were used to weigh respondents to create a sample that was broadly representative of the population. Respondents had the option of choosing more than one response to the question about how rising food prices might affect their Thanksgiving. For every other query, they could only choose one response.
2021 survey results
Nearly two-thirds of Americans — 63% — expect rising food costs to impact their Thanksgiving celebration this year.
Almost one in four people (24%) said they may need to cut back on food at Thanksgiving due to rising costs.
Thanksgiving leftovers are eaten for 3.36 days on average, though 11% report eating leftovers for more than seven days.
Tradition reigns at the dinner table: Turkey, stuffing, and mashed potatoes are deemed the most essential foods. When it comes to pie, 45% said pumpkin pie is a must-have.
Do marshmallows belong on sweet potatoes? 62% of women said yes, and a whopping 76% of men want marshmallows.
On October 13, 2021, a survey was conducted among 1,200 adults in the United States who are 18 years of age or older and represent a nationally representative sample.