Providing excellent customer service is essential for any business, as it directly affects loyalty and client satisfaction. However, business owners may sometimes face challenges, especially as their business grows and the need for customer support increases. At this point, a company might feel that outsourcing customer service is an effective solution.
Outsourcing your customer service can give your clients a better experience, make them happier, and grow your business. You can then focus on the significant business functions while experts deal with your customers' inquiries. In addition, most providers have call centers that manage customer support and immediately answer consumers' queries or concerns. So let's explore the benefits of outsourcing and how to find the best provider for your business needs.
Cost-Effective
Customer service outsourcing is beneficial, and many businesses have realized it. By outsourcing your customer service, you won't require to:
Budget for office space
Invest in office equipment
Fund training and recruiting employees
Budget for employee benefits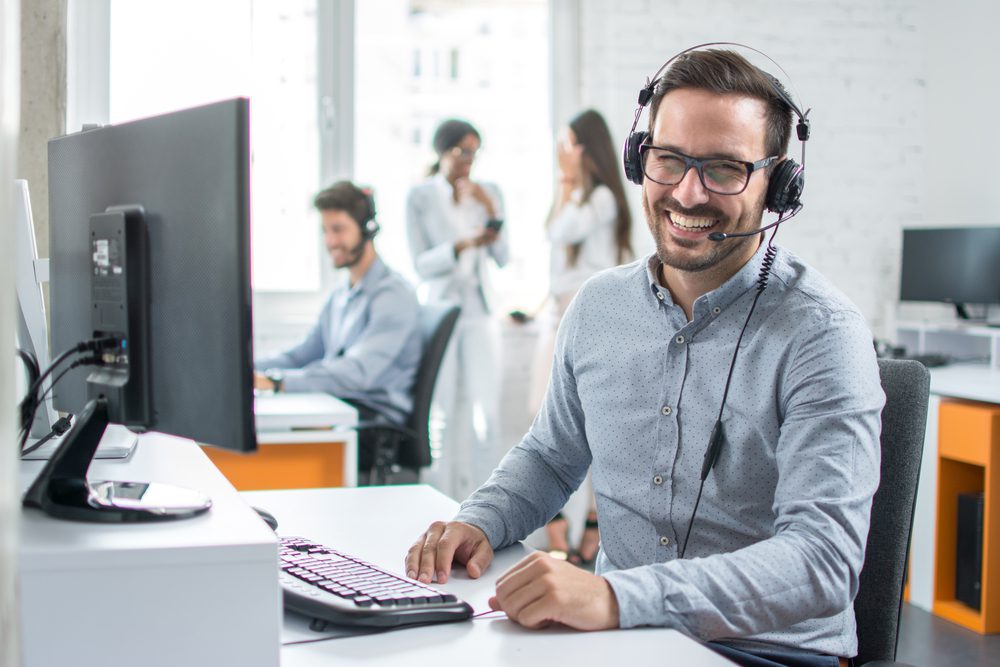 Instead, you can only pay for your services, which can be much cheaper than hiring a team of people to work in your office.
Outsourcing customer service allows you to pay only for needed services. The service provider usually offers pricing models, such as pay-per-use or monthly subscriptions. You can select a pricing model that works best for your business rather than paying a fixed salary to an in-house team regardless of how much work they do.
Working With a Skilled Team
Outsourcing gives you the best personnel who have the skills and have mastered customer support services. It becomes easier to have a smooth business flow, especially when your in-house team lacks the expertise and experience in handling customer service and hiring. Experienced customer service providers can resolve client inquiries efficiently, improving customer satisfaction.
Outsourcing gives you access to professionals knowledgeable in various industries and know-how to handle different customer situations. Moreover, the service provider will have trained staff who can resolve customer inquiries swiftly, leading to fewer complaints and quick resolution times.
Furthermore, outsourcing enables you to catch up with industry trends and innovations. Being aware of the current trends in your business helps you implement what's trending and incorporate it into your business for better service delivery.
Agility and Scalability
You get provided with the services when needed, mostly during peak seasons when the workload is enormous. Hiring employees and budgeting for training becomes challenging, especially for startups or small businesses, and can cause inconveniences. However, outsourcing the tasks removes all the obstacles and time-wasting.
Working with already trained personnel allows quick responses, even with a high workload. Depending on the business's needs and size, the possibility of adding client support staff within a month is high. On the other hand, during low season, you can scale down the staff easily.
24/7 Support
Today's business environment requires you to be available whenever a customer has a concern or an inquiry, be it through a call, an email, or a text message. You need to level up with your clients for complete client satisfaction.
Outsourcing gives you enough support to cover all your clients, even those that need help at night or during weekends and holidays. Your in-house team may only cover the off hours if some stay back for night shifts, which is rarely the case.
You may notice new demands in many other regions or locations as your enterprise grows. But what if your in-house team lacks the necessary language skills, cultural understanding, or general capacity for working in another time zone? Outsourcing allows you to hire associates who speak multiple languages, have diverse experiences and educational qualifications, and can assist customers in other locations.
Finding the Best Provider
When looking for a customer service support provider, consider the following:
Reputation: Go for the provider with excellent reviews from their past clients.
Experience: Look for providers experienced in your field of work who can handle your job efficiently.
Service: Check the provider who offers the exact support you require. It could be social media support, email support, or call support.
Technology: Search for the provider using the latest technology to manage customer inquiries.
Pricing: Pick a provider with a business model which will work well for your company.
Closing Remarks
Outsourcing customer services enables you to focus on other essential aspects of your business. You don't need to spend all your time and resources training new employees and changing office equipment to keep up with the trends. The best thing you can do for your business is to consider outsourcing tasks that are not your specialty to