Evidence shows that one in every four adults in the United States uses voice to communicate with machines. Google Assistant, Siri, and Alexa are a few of the tools growing in popularity, raising concerns that voice recognition may soon replace traditional typing. Of course, voice intelligence has numerous benefits, but a few cons also exist. This article looks at the pros of voice recognition and its potential to eliminate traditional typing.
Is Speech to Text the Next Big Thing?
While people and companies are starting to trust voice intelligence, evidence shows that the average user is yet to embrace the technology entirely. It means there is still much left to be done in innovation before voice intelligence seriously threatens typing. That said, voice tech overtakes the keyboard in very specific areas, including:
Internet searches;
Hands-free calling;
Inquiries and when requesting information;
Small purchases like ordering groceries.
Voice intelligence is also gaining functionalities when it comes to academic tasks like taking notes and working on assignments. The reality is that speech-to-text technology and the traditional keyboard complement each other. Of course, voice intelligence tools sometimes get ahead of traditional typing. However, this does not mean that the tech will completely wipe out the functionalities made possible by the keyboard. It still makes sense to engage a professional typing service.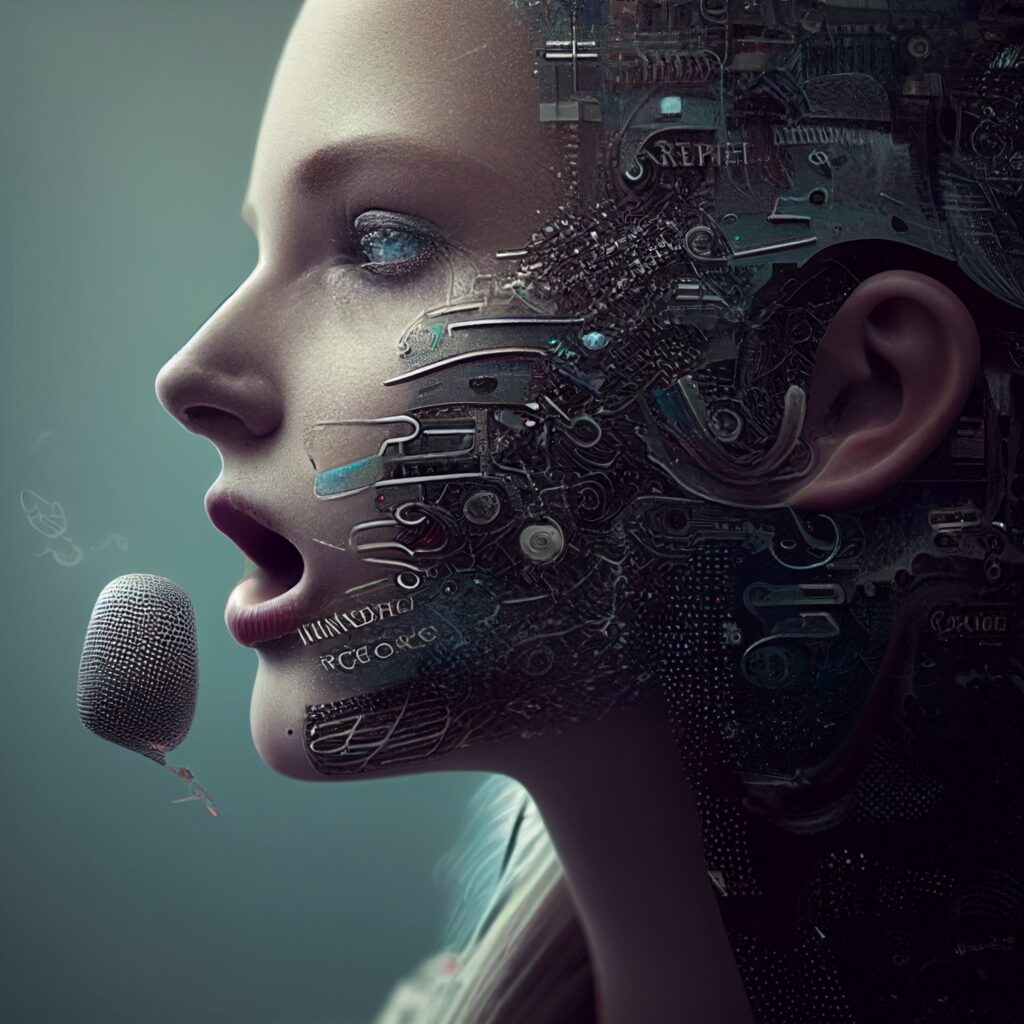 What Is Voice Intelligence?
Before we compare voice recognition to traditional typing and consider the merits and demerits, we need to cover a few definitions. First, voice recognition tools allow consumers to interact with technology by speaking into it, allowing hands-free inquiries and reminders.
The technology can recognize and differentiate voices using automated speech recognition software applications. The tools assess the voice's frequency, accent, and speech flow. In other words, voids recognition software is an artificial intelligence facility that can transcribe real-time conversations and initial feedback or response.
What Are the Benefits of Voice Recognition
As human lives continue to be more centralized around the use of computers, typing has become the daily norm for fundamental interactions and communication. However, people must multitask and dedicate their time to other things, meaning they don't want to sit around all day typing into devices.
With technological innovations and the popularity of voice-to-text applications, anyone can benefit from cutting down on typing. Making the switch from the traditional keyboard to voice intelligence has numerous benefits, including:
Voice-to-Text Is Quicker Than Typing
One of the main reasons to favor voice recognition applications over traditional typing is that voice-to-text is much faster. According to experts, the voice is the most natural way to communicate, making it the most efficient. In any case, while a majority of people can only type about 40 words per minute, they can vocalize over 100 words in the same span. Research also shows that speech is often three times faster than writing.
So, voice recognition tools are better than typing, considering the speed and efficiency involved. You can use all the time saved to focus on other important tasks, increasing productivity and work satisfaction.
Voice Recognition Allows Increased Mobility
Another notable benefit of voice-to-text applications over traditional typing is increased mobility. According to experts, voice recognition applications can open up doors when it comes to creative workspaces and remote working. Employees and students spend less time sitting and can work on multiple tasks simultaneously. You can roam around your home as you perform a task, recording your thoughts and memos more efficiently.
Voice Recognition Allows Personalization and Greater Accuracy
It is important to note that speaking directly into a tool that can transcribe your words into text helps you considerably enhance the accuracy of your documents. For a conventional typist, over ten words in a document will be misspelled and require additional editing and proofreading time. Voice recognition cuts some of the time you need to spend revising documents, allowing you space to focus on the tasks at hand.
A Final Note
Voice recognition tools complement traditional typing, allowing greater efficiency, increased mobility, and enhanced focus. However, a challenge comes when formatting documents transcribed using voice recognition software. The applications work well for most people but must be tested to capture the individual's voice first. While it is innovative and beneficial, voice-to-text tools may still not replace the conventional typing process.