Many times we have come across people who have not been able to pay back a debt for years. And the amounts are very different: from a hundred to several hundred thousand dollars. There is debt, but there is no way to pay it back – all the time there is something in the way. As a result, the person is overwhelmed with worries about the imperfection of the world, blaming himself for his stupidity (why have you borrowed the money?) and for his imperfection (why can't I pay off the debt?), etc.
Psychological dependence on credit among the population is growing every year. Borrowers do not think about how to pay back the debt. At the same time, funds are spent on things that are not essential – different types of clothes and shoes, delicacies, new cars, smartphones, tablets, iPhones, computers and laptops, and appliances for the home. At the expense of the l, loans each year make expensive repairs in the apartment, buy new expensive furniture, and live a high life. According to psychologists, credit addicts are a category of people stuck in adolescence, with an acute desire to buy different things, that someone else has to pay for them. I A person with this addiction does not take a loan because he is in dire need of vital expenses. His goal is to instantly satisfy the acute desire to get the thing he likes. There is a sense of satisfaction and joy, an emotional uplift just as the sense you gamble at the NationalCasino Сanada.
A tendency to infantile personality, which in varying degrees is present in anyone, also plays a role. A more mature personality can suppress desire and decide as an adult. However, many people succumb to this desire and want to buy just now, thus showing carelessness. A person living on credit is constantly stressed, and constantly afraid of many things. The pressure is great and it inevitably affects the relationship with others. A person with debts chooses to shut down and avoid communication because meeting with friends/colleagues can entail additional expenses. Negative changes are also observed in health: the immune system is reduced, the person gets sick more often, and the development of psychosomatic illnesses is possible. Because of the constant feeling of threat, the debtor is unable to relax normally, which causes sleep disorders and provokes intrusive thoughts. Even a moment of rest contributes to a sense of guilt because instead of resting, you could work and get even with the debt faster.
The credit system is built on discomfort, which makes the debtor look for opportunities to get rid of the burden, to get away from the pressure. And although, when the loan is just taken, there is an uplift and joy, with each payment the euphoria melts, until there is nothing left of it. The beginning of this disease manifests itself in a trip to the supermarket when the buyer comes only for bread and leaves fully loaded with bags of groceries and food.
Tips On How To Avoid Debts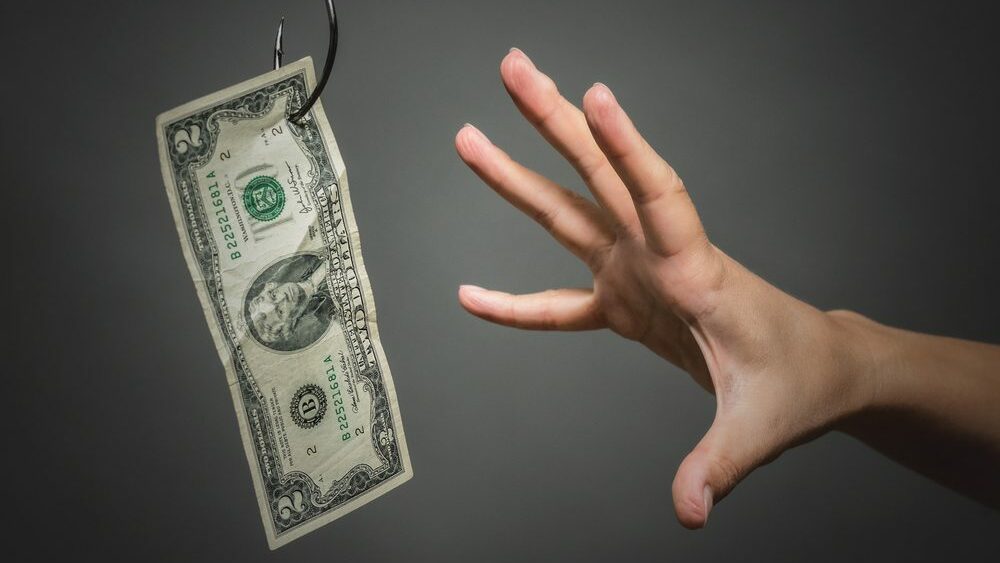 Credit in itself is quite a profitable financial tool, allowing you to redistribute income and get the desired material goods. They are used to buy houses, cars, pay for education, tourist trips, and dental services. However, excessive enthusiasm can quickly lead one into debt. A person must be able to say "no" to himself to pay off debts completely. There is no need to disconnect from real life and hope that better times will come and one can pay off installments. With these online shopping needs, that time may never come. The most that can be afforded is to pay for the purchases with the earnings that will come in that month. You should also consider mandatory payments, including credit card debt. Any money left over is better spent on repayments to get out of debt and pay no interest.
It is also necessary to properly calculate the budget for each month, and calculate ahead of time the income and expenses. You can spend only the amount that will be repaid in that month due to your earnings and not allow yourself unnecessary spending, which will lead to poverty. Fix your debts to someone (including utility bills) as well as someone else's debts to you. Don't forget to schedule payments for the future. This will help make sense of your current financial situation and stop you from making rash purchases. If the situation is no longer under control, don't be afraid to ask for help. You can find support from loved ones, from a lawyer and financier to get advice on the legality of certain transactions, or the need to file for bankruptcy. From a psychologist, you can find a way to yourself, one that can live without debt. Good luck!