What are ethical diamonds? When it comes to wages and conditions sourcing raw diamonds, They are diamonds with fair humanitarian mining practices. When ethically sourced diamonds get mentioned, the origin of the diamonds isn't compromised.
According to the World Diamond Council, more than 99 percent of diamonds sold are ethically sourced. Note that not every diamond is ethically sourced. Actually, "blood diamonds" hold a lot of dangers for communities in the world.
Even though diamonds are a classic engagement ring, not all stones sparkle the same way. Conflict diamonds are gems with unethical origins.
Blood diamond was a term coined due to the negative consequences of mining in war zone areas. These kinds of diamonds affect both human rights and environmental safety. Usually, rather than buying diamonds, terror groups steal the diamonds from miners.
Environmental issues come from conflict diamonds. Working in mines is also dangerous for those on the job and those in the surrounding communities. Many terrorists and rebel groups seek diamonds because they are valuable.
Diamond retailers are passionate about ending unethical diamond mining. That's why jewelers have taken steps such as the Kimberley Process. This process is meant to be a responsible diamond mining process.
Why Are Ethical Diamonds More Affordable?
The younger generation is coming around to a big loophole in shopping for diamond rings.
The idea is that one should spend a lot of money on a diamond that is not appealing anymore. That's because the lab-grown alternatives are gaining more traction. The alternatives are way more affordable. So why are ethical diamonds less expensive?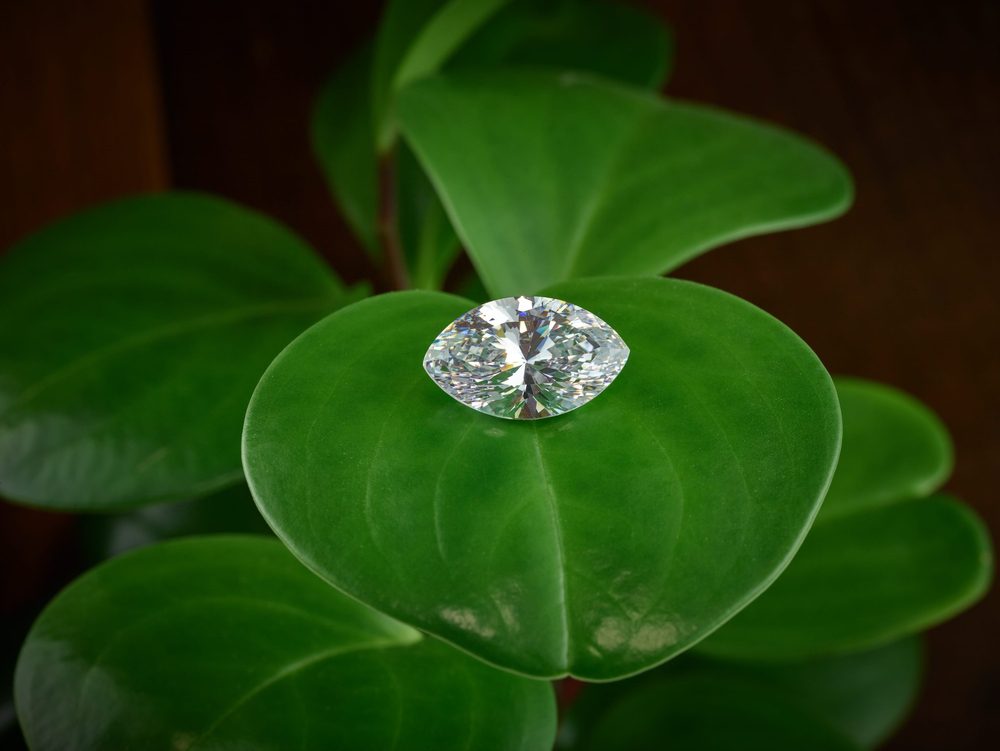 The Supply Chain
Consider diamonds when buying your engagement ring, for instance. diamonds are produced without conflict associated with pulling diamonds from the earth. The process from mine to finger is one of the major things to look upon. But have you ever thought about the 'where' and 'how' concepts? There is a supply chain that brings together all the processes of making the ring.
The supply chain of diamonds includes 
Exploration of diamonds
Production of a diamond
Distribution of the diamond
Cutting and Polishing
Manufacturing
Sales
Everyone in the supply chain makes a profit that bumps up the price at retail. The ethical diamond process is more ethical and affordable.
Buying the Ethical Diamond Online
Many jewelers are offering an online experience that rivals shopping in-store. Buyers can save money by shopping for an ethical diamond engagement ring from online shopping stores.
Online shopping enables you to research and review the company's policies. As a result, you can tell whether the company stands behind its sustainability claims. You can then compare that information with what a salesperson tells you.
You must ask about a company's additional fees while shopping online. Research to find a company that provides free domestic shipping. It should also have to resize and have a return policy. Ensure that the company provides safeguards in case your expectations aren't met. Considering how cheap these diamonds are, you can get larger stones with higher clarity. This is better compared to what would have cost with mined diamonds.
There is a misunderstanding that ethical diamonds are less expensive because they're fake. That's not true. Ethical diamonds are 100 percent identical to earth-mined diamonds. The difference in costs is based on the supply chain.
Ethical Diamonds Are Lab-Created
A lab-created diamond is what it sounds like. Its real diamond formed with scientific duplication of nature's processes. These kinds of diamonds are real. They also have the same properties as the one formed and are real and have the same properties as the real one. The main difference between these two kinds of diamonds is their origin.
These lab-created diamonds mirror natural diamonds. That is because they are made of carbon atom structures. Ethical diamonds display the same chemical and optical characteristics as natural diamonds. Natural diamonds are crystals produced by the geological processes of mother nature.
An ethical lab moves to the casting house and finally to the consumer. Earth-mined diamonds, on the other hand, change hands many times. It also travels to different countries before eventually reaching the end consumer.
Ethical diamonds are affordable and are expected to continue dropping. The reason behind such a fall is that these diamonds do not have any resale value and their demand continues to decrease.
Conclusion
Spending a lot of money on a diamond is not an easy decision especially when you know that particular diamond may have:
Funded a civil war
Led to the abuse of human rights
Been as a result of unfair labor practice
May have harmed the environment during the extraction process
Today, consumers are concerned about the origin of their diamonds. Where does it come from? How are they sourced? These kinds of questions have changed the nature of the jewelry industry.
Beautiful is no longer enough when it comes to diamonds. Consumers want information necessary to be sure that their diamond is ethically sourced. And conflict-free.