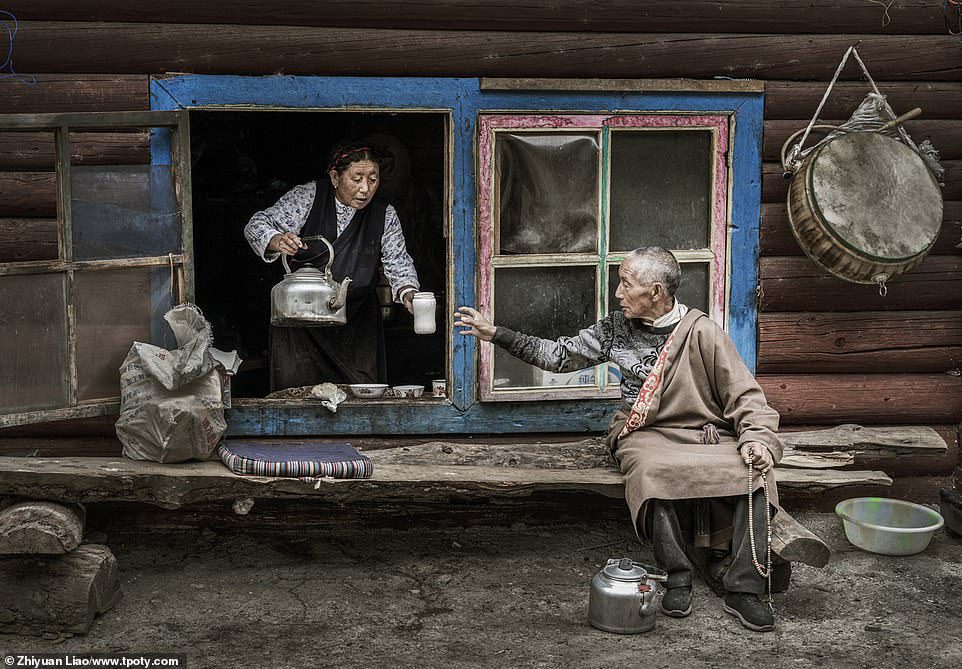 That duality was part of his charm. Beard was that man who, he said, had been about to die crushed by an elephant and also the elegant, distinguished, tanned and always smiling dandy that appears in countless photos at parties toasting before the camera. The adventurer and the heartthrob.
The Saharan and the tuxedo emblem of a classic and monolithic masculinity that, at times, could be involuntarily parodic. On one occasion, he commented that he had spoken with Tom Ford and had verified that, contrary to what was said, he was not homosexual. When someone replied that it was, and also publicly, Beard replied: "But it seems completely normal!"
Mythomaniac and hedonist, he had as many projects carried out as frustrated. Most notable was the commission to accompany the Rolling Stones on their 1972 American tour to illustrate a report written by Truman Capote.
The project did not bear fruit, because Capote and Mick Jagger did not like each other and the writer soon left the tour. As Robert Greenfield tells in Stp: A Journey Through America With The Rolling Stones,that was a disappointment for Beard, because he had insisted Capote to accept the order.
"Peter Beard was the wild card. No one knew that Truman would bring his photographer, and no one was very clear who Beard shoots reel after reel for, "Greenfield wrote in his tour journal. "He is very concerned about fitting in and being nice to everyone." Finally, the book was not published and only years later Beard rescued some of those images in one of his anthologies, declaring his admiration for Mick Jagger, though not for rock and roll.
His aristocratic manners, impeccable diction, and undeniable photogeny – tanned, athletic, always dressed in that mixture of carefree and neatness so characteristic of the American upper class of the time – made him a regular on entertainment and the social press. In it we see him rub shoulders with Bianca Jagger , Iman, Janice Dickinson, Paula Barbieri, Veruschka or Lauren Hutton, who appears with him in numerous photos of openings and parties.
For years Beard retained the privileged appearance of someone born with an infallible talent for having fun. In fact, just a slightly thinner face and grayish hair set Studio 54's images apart from those of his 65th birthday celebrations, a time when tributes began to rain on him.
It was in his last days when the world began to discover that, beyond his African photographs and his life as a jetsetter , Beard had dedicated years of his life to a huge creative activity whose compulsive nature is reminiscent of that of another of his great friends, Francis Bacon.
Beard photographed incessantly, ordered his images in notebooks and diaries in which they lived, in a collage infinity, his own photographs, press clippings, annotations and even inscriptions made with his own blood. An attempt to order the chaos of a dazzling and difficult to narrow biography. As his last wife, Nejma Beard, confessed to the Observer in 2016, "I am amazed that people refer to Peter as a nature photographer. It's much more than that".
Comments Rating
( reviews)