Therapy Apps – What You Need To Know
The digital age is certainly upon us where anything and everything is just a click away on a smart device.
Especially with the sudden increase in mental health awareness, it was only a matter of time before mental health treatment and therapy took a technical turn with apps like BetterHelp and Talkspace.
Thousands of people struggling with mental health problems are now ditching the couch and picking up their phones to turn to online apps for treatment.
The question that still remains is, can therapy apps really help and work with mental health issues like depression, anxiety, suicidal tendencies, etc.?
According to Betterhelp, the leading online therapy platform:
When you need help with your mental health-related issues like depression and anxiety consider using a therapy app. Therapy apps are a growing part of the telehealth world, allowing you to take control of your mental health care and get help from the comfort of your own home.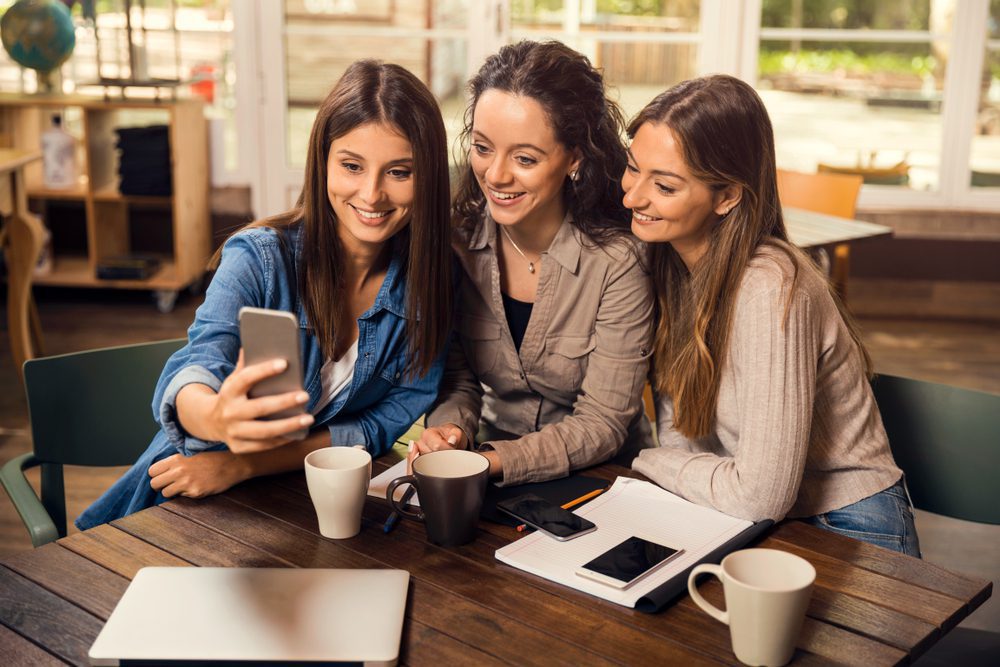 What Are Therapy Apps?
Some of the most common e-therapies for mental health treatment include interactive websites and smartphone apps.
In the latter case, there are several types of apps that are available in the market, most of which offer a combination of similar services and features. In a nutshell, you can expect the following from most therapy apps:
Support group room chats
One-on-one chat app
One-on-one video counseling
A team of therapy counselors
Habit and mood tracking automated apps
These online applications also offer a variety of skill sets like licensed therapists, psychiatrists, psychologists, trained listeners, social workers, and coaches.
The goal behind these apps is to firstly, provide people with therapists in real time who give advice and counseling right on the phone and secondly, to teach people the basics of cognitive behavior in order to help them deal with their problems.
The Utility of Mental Therapy Apps
In recent times, there has been a significant increase in the number of apps that are targeted towards mental health therapy and treatment. Therapy has become a thriving industry just as there is a significant growth in mental health awareness all across the globe. Millions of Americans have been reported as turning to online apps for counseling and therapy.
The use of such apps is believed to be a unique opportunity to expand the availability of mental health treatment and also to improve the current quality standards.
There is also adequate scientific research that shows the effectiveness of these therapy apps in terms of treating various mental health problems such as depression, anxiety, etc. Many studies have also been found showing evidence that these apps can potentially reduce self-harm and suicidal ideations.
Apps with Human Interaction
The digital world and modern-day technology never cease to surprise us. Interestingly, the most effective applications for mental health therapy and treatment are believed to include some form of human interaction. This ultimate combination of human involvement and technology has the potential to reap massive benefits, as large as the traditional face-to-face counseling and therapy.
The addition of human interaction in these apps has stemmed from evidence-based practices, like the CBT (Cognitive Behavioral Therapy) approach. These practices show that human involvement in the form of therapists and psychologists available through the apps can boost engagement and also add a personalized touch to effectively bridge the gap between mental health counselors and the person seeking treatment.
Do Mental Health Therapy Apps Work?
Despite significant supporting evidence for the use of online applications as a vehicle for mental health treatment, there is still overriding debate about the true efficacy of these apps.
Looking at current statistics, the data shows that text-based therapy is ever-growing in popularity, particularly in the UK with the app Babylon, for instance, provide online therapy to 150, 000 active users. While in the U.S, Talkspace, an online therapy platform has reported having around 500,000 registered users, most of which are from the U.S only.
According to Terry Hanley who is the program director in counseling psychology at Manchester University, a great advantage of online therapy apps is the lack of restraint that a person feels when communicating with a therapist online as compared to a face-to-face interaction, which is also called the 'disinhibition effect'. It suggests that people are more comfortable and at ease when sharing and discussing their problems online, however, the important question that rises again is whether the quality of online therapy is as well as that is exhibited through face-to-face interactions?
Evidence for Using Mental Health Apps
As the research for the use and effectiveness of mental health apps still continues to date, there has been sound evidence that supports the use of these apps for a number of specific mental health issues, depression, and anxiety to name a few.
Anxiety
Some of the most effective and popular treatment methods for anxiety have proven to be CBT (Cognitive Behavioral Therapy), relaxation training and mindfulness. However, a major hindrance with these methods is their availability and cost.
Because of their high cost and lack of easy access, intervention-based therapy apps have gained significant attention as a substitute for in-person therapy.
A Meta-analysis was conducted to evaluate the effects of online apps on symptoms of anxiety disorders. The results clearly showed a great reduction in the total anxiety experienced by the users who used the apps. Interestingly, the apps also delivered greater reductions in anxiety symptoms as compared to face-to-face interactions.
Depression
Common treatment options for depression do not always result in a complete alleviation of depressive symptoms, however; mobile apps that use strategies like mindfulness training, CBT and cognitive training have been gaining a lot of momentum.
A Meta-analysis including 18 randomized trials was conducted that covered about 22 mobile-based therapy apps for depression. The results were very promising and showed that the use of apps to self-manage depression and alleviate its symptoms significantly reduced the patients' symptoms and condition, as compared to the control group.
Furthermore, app-based therapies were seen to yield greater and bigger benefits for people suffering from mild to moderate depression. It is safe to conclude that therapy apps are certainly on the rise, gaining ever-increasing popularity particularly due to their ease of access, cost, high hedonic motivation, and low expected efforts. They have also displayed great potential to effectively deliver therapy and
Clearone Advantage
,
Credit Associates
, Credit 9,
Americor Funding
,
Tripoint Lending
,
Lendvia
,
Simple Path Financial
,
New Start Capital
,
Point Break Financial
,
Sagemore Financial
,
Money Ladder
,
Advantage Preferred Financial
,
LoanQuo
,
Apply.Credit9
,
Mobilend
Comments Rating
( reviews)