Ascend Finance is a Debt Settlement Sales Organization
Why does their website, TryAscend.com, look like a non-profit?
When you visit Ascend Finance's website at www.tryascend.com, you might think you are visiting a non-profit organization.

1. They have a donate button on the bottom of their website asking for a minimum of $10.
2. It feels a lot like a non-profit organization that offers helpful information about filing bankruptcy.
3. They call themselves a "mission-based organization." on the donation form below
4. They claim to donate one tree to #TEAMTREES for every $5 you donate to them.
5. I was surprised to learn that #TEAMTREES donates each tree for $1.
6. It looks like Ascend is making a $4 profit per tree donated as you can see below.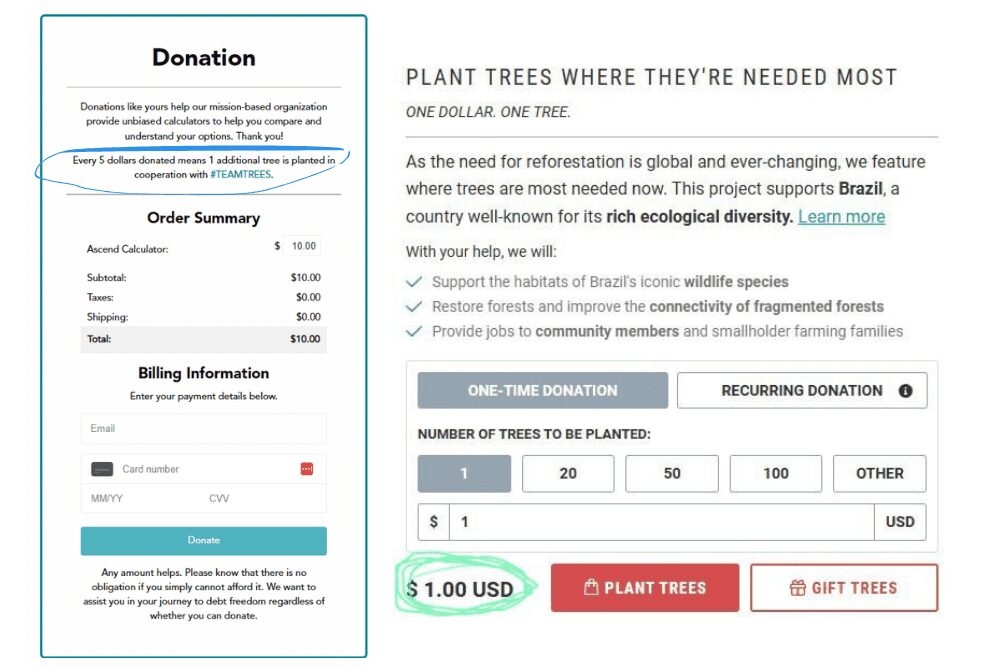 Ascend Finance is a Debt Settlement Company and Broker
Ascend Finance is essentially a sales organization that refers customers to another debt settlement company, Debt Consolidation Care.
According to TryAscend's FAQ page:
Who do you work with in debt relief?
Ascend works with Debt Consolidation Care because Debt Consolidation Care offers great customer service and lower debt settlement fees to help you get out of debt cheaper and faster.
How does Ascend make money?
The debt comparison service is free to you. Ascend may make a small fee from the partners in our partnership network. Ascend also offers debt settlement in a small number of states.
Ascend Finance Business Model
Ascend's business model is not very transparent. In fact, I find their process confusing. You must read their FAQ page to really understand what is going on.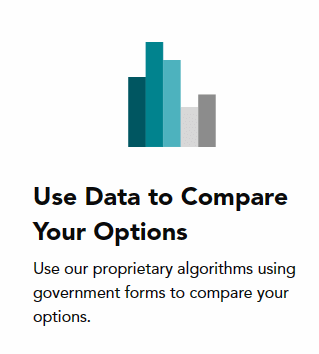 Questionable Proprietary Algorithm
They reproduced a free Chapter 7 Means Test Calculation Form onto their website. You will have to enter a lot of personal information (a lot more than any other debt settlement company asks for).
This first claim that concerned us was their claim "use our proprietary algorithms using government forms to compare your options."
The form is a copy of a Chapter 7 Means Test Calculation which can be completed for free and downloaded at: https://www.uscourts.gov/sites/default/files/form_b_122a-2.pdf.
Once you have entered all of your personal information onto their form, they will generally offer you a debt settlement option under the following conditions and either refer you to Debt Consolidation Care or settle the debts themselves for 15% to 18% (standard industry fees).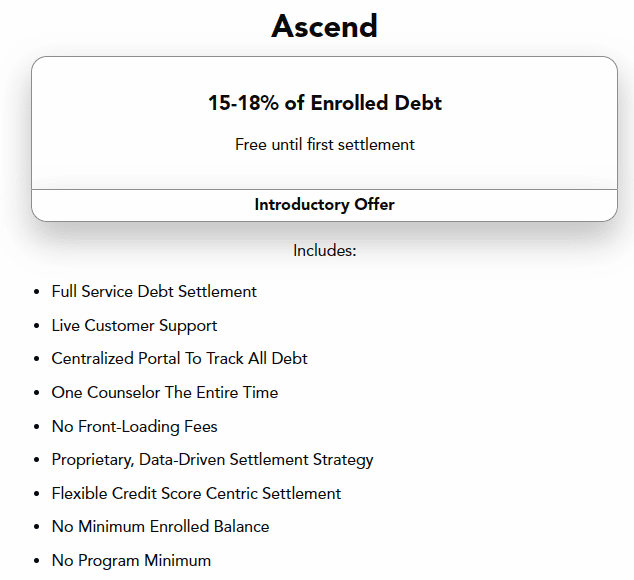 TryAscend.com Review
Ascend Finance (www.tryascend.com) is a San Francisco-based debt settlement company and brokerage but you might not realize it when viewing the website. They offer debt services that can help consumers struggling to pay debts to a creditor. They work to negotiate with creditors to reduce the amount of credit owed, often resulting in significant savings for clients. They offer a free consultation to assess each individual's financial situation and develop a customized plan to help them work their way out of a financial crisis. They have many positive reviews online.
Ascend Finance's Services
Ascend's website discusses debt relief options, debt consolidation and debt management services. However, they claim to only offer "debt relief consulting services." The Ascend team is sometimes referred to as their "Ascend consultant."
Can Ascend Finance offer me a personal loan?
Ascend Finance is not a lender. There are many other personal finance companies with the name "Ascend" in related industries. This Ascend Finance (TryAscend.com) should not be confused with Ascend Financial Network, Ascend Consumer Finance, Ascend Loan or Ascend Financial Group.
Conclusion
Ascend is one of the more unique debt settlement companies I have ever reviewed. While I find their website to lack transparency and be misleading, they do seem to have a lot of positive reviews. I have not uncovered any evidence that these reviews are fabricated or not genuine in any way.
I feel that Ascend is trying to give off the impression that they are a "non-profit." By referring to themselves as a "mission-based organization" and asking for donations, they have been successful at getting consumers to provide personal information. I don't believe there is anything proprietary about their algorithm. It is a free Chapter 7 Means Test and can be downloaded for free. I do not like that they are making a $4 profit of every tree donated. I can't imagine this is much of a profit center so I would advise them to stop that practice immediately.
Ascend also spends a lot of time writing disparaging reviews about their direct competitors. I feel they should disclose that they are a direct competitor.