ALERT: TITAN CONSULTING POSSIBLY UNDER FBI INVESTIGATION
Titan Consulting: Debt Settlement Loans
Is Titan Consulting a legitimate company? You probably received a mailer with a personalized reservation code offering you a pre-approved loan with a below 5% interest rate to consolidate your credit card and other high-interest debt.
And off you go looking for reviews.

1.0 out of 5.0 stars1.0
Is Titan Consulting Legit or a Scam?
Titan Consulting and other personal loan mailers for debt relief have raised more concerns over the past few years. Generally, they engage consumers through direct mail, cold calling, and internet ads.
Their strategy is to target consumers with less than perfect credit and offer them low-interest rates to lure them in. Ultimately, they are switched to higher-cost loans or debt relief products.
So it appears that Titan Consulting is operating a typical bait and switch scheme.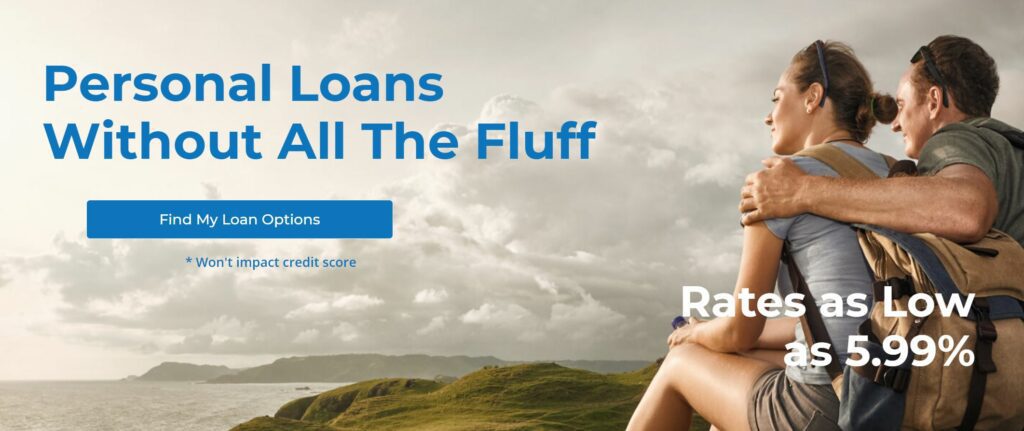 Titan Consulting Reviews and Ratings
Titan Consulting has a B- rating with the BBB and it's NOT accredited. Many complaints emphasize the lack of trust and the unprofessional treatment of their customer service representatives. Furthermore, many consumers stated that the company was a scam.
With Trustpilot, they have a 3.8 rating with only two reviews.
Reading their reviews online was very alarming and it made us dig deeper. Certainly, the way they do business is unsettling.
Titan Consulting BBB Reviews
Find below some of the very recent Titan Consulting Reviews online:
J.S on September 21, 2020 – 1.0 out of 5.0 stars1.0
After going through some info with Hayden, we decided not to go with the program. I emailed him to let him know and get a very rude response: Hayden E*********: "Not surprised. This is perfect example of why you both cannot get out of debt. File closed!" Very glad I did not put my trust in a company where customer service reps treat people like this. Just out for the commission. Will never consider Titan in the future.
Sam J on September 02, 2020 – 1.0 out of 5.0 stars1.0
Bunch of scammers! They won't tell you anything until fishing out the last bit of your personal and private detail, even those that are not normally shared. Their "prescreen" and "pre-approval" are total nonsense and has nothing to do with reality. A de facto fraud that must be outlawed and properly prosecuted.
Almedin A on May 06, 2020 – 4.0 out of 5.0 stars4.0
It is scam stay away from them as soon i asked more questions they hang up.
Titan Consulting Yelp Reviews
Jennifer J on February 25, 2020 – 2.0 out of 5.0 stars2.0
Received mailer about 2 yrs ago. I was a little over $24,000 in debt. I was referred out to them to a debt management called Lakeview law group. At first, they had it together but slowly they didn't know what was going on with my account and what creditors were in payment plans, paid off etc. I talked to the same person every week and they still appeared clueless.
They kept adding fees and when I questioned it, they became defensive.
I am down to 1 final creditor with a $4000 balance and they want to add $3000 on top of it. Think twice before signing on..
Lisa R on December 23, 2019 – 1.0 out of 5.0 stars1.0
bate and switch type of advertising! I received a notice stating I was pre approved for $26k for a PERSONAL LOAN- I spoke with the rep who by the way took 4 days to get someone on the phone!!! he then tells me he can get me a personal loan- I told him I am NOT INTERESTED in a DEBT CONSOLIDATION PROGRAM since that only ruins your credit more since you have to stop making payments to your creditors for at least 3 months and be in a negative status with your creditors and I have great credit just looking to do 1 payment monthly not to a lot of creditors like I do now. I have excellent payment history, never late, etc…
Low and behold he tells me a few hours later they would be looking to do the debt consolidation program…WHAT A WASTE OF TIME!!! IF you are looking for a personal loan, don't look here! go somewhere else!! these guys are a joke!!
Titan Consulting Reviews
Angela Kolak on July 24, 2020 – 1.0 out of 5.0 stars1.0
I too received an offer of a loan with a really good rate that would have been enough to pay off all of my credit cards. However when I called they told me I didn't actually qualify for the loan and offered an "alternate" option of settling my credit card debt for less. I wasn't interested in that and subsequently got a loan from my financial institution.
Also, this company called me from a New York number all but once. The last time they call was from an 800 number that identified on my phone as "Lakewview Law Group." If this is some type of debt settlement practice law firm, shame on them – soliciting business in this shady manner is entirely unethical and needs to be reported to the State Bar wherever they are located. They should not be able to solicit business this way anywhere, and certainly not in CA where I live because this violates many consumer protection laws here.
Why Do We Focus On Titan Consulting's Negative Reviews?
We urge you to do your own research and due diligence on any company, especially when dealing with your personal finances. The positive reviews seemed a little bit too generic. We do not imply that Titan Consulting's Reviews are fake. We have no information to suggest that. However, we do urge you to pay attention to what consumers are saying in their very detailed complaints and reviews and put them side by side with the positive ones to evaluate the quality of authenticity for yourself.
We wish you luck and invite you to take a look at Crixeo's Best Debt Consolidation Reviews.
Clearone Advantage
,
Credit Associates
,
Credit 9
,
Americor Funding
,
Tripoint Lending
,
Lendvia
,
Simple Path Financial
,
New Start Capital
,
Point Break Financial
,
Sagemore Financial
,
Money Ladder
,
Advantage Preferred Financial
,
LoanQuo
,
Apply.Credit9
,
Mobilend
Titan Consulting Group
Titan Consulting Group Review
Titan Consulting Group is representative of what is plaguing the debt relief industry. Direct mail with low rates and bait and switch tactics. We highly recommend doing your own due diligence on Titan Consulting Group before entering into any financial relationship with the company.
Comments Rating
( reviews)