Tower Loan has been helping its customers with their finances since 1936. They have over 230 locations across the country, so you can always find a convenient place to get the money you need. With its equal installment loans, you'll never have to worry about getting caught in revolving debt. The company advertises its services at towerloan.com.

Tower Loan Summary
Taking out a personal loan can be a big decision. With so many lenders to choose from, it's important to research the right one. Tower Loan is a lender that has recently received a lot of attention. But is this the right choice for you? Here's a closer look at what they have to offer so you can make an informed decision.
We did some digging and found some interesting things about their website and terms and conditions. Here are a few of the things that caught our attention.
You can borrow anywhere from $1,000 to $20,000.
Loan terms last anywhere from 12 to 36 months or more.
Tower Loan doesn't list interest rates on its website.
The interest rate and the APR will vary based on the type of loan, the amount, & the repayment schedule.
Loans must be secured with collateral.
Tower Loan offers loans to residents of Alabama, Illinois, Louisiana, Mississippi, Missouri, and Texas. To be eligible for a loan through Tower Loan's online service, you must reside in one of these states.
Pros of Tower Loan
Quick and easy application process: One of the significant advantages of Tower Loan is its straightforward and user-friendly application process. Customers can apply for a loan online, over the phone, or in person at any of the branches. The application process takes only a few minutes, and applicants can receive a response within a short time.
Wide range of loan amounts: Tower Loan offers a wide range of loan amounts, starting from $1000 to $20,000. This means that customers can access the funds they need, irrespective of the size of their financial needs.
Flexible repayment terms: Tower Loan provides customers with flexible repayment terms, which makes it easier for them to repay their loans. Customers can choose to repay their loans over a period of 12 to 36 months, depending on their preference.
Competitive interest rates: Tower Loan offers competitive interest rates compared to other lending companies. The interest rates charged by Tower Loan vary based on the borrower's credit score, loan amount, and repayment term.
Cons of Tower Loan
Limited availability: Tower Loan is only available in five states in the US, which means that people outside these states cannot access its services.
High fees: Although Tower Loan offers competitive interest rates, it charges high fees for late payments, prepayments, and origination fees.
Limited loan purpose: Tower Loan only offers personal loans, which means that customers cannot use the funds for business purposes.
Strict eligibility criteria: Tower Loan has strict eligibility criteria, which means that not everyone can access its services. Customers must have a good credit score, a steady income, and be over 18 years of age.
What is Tower Loan?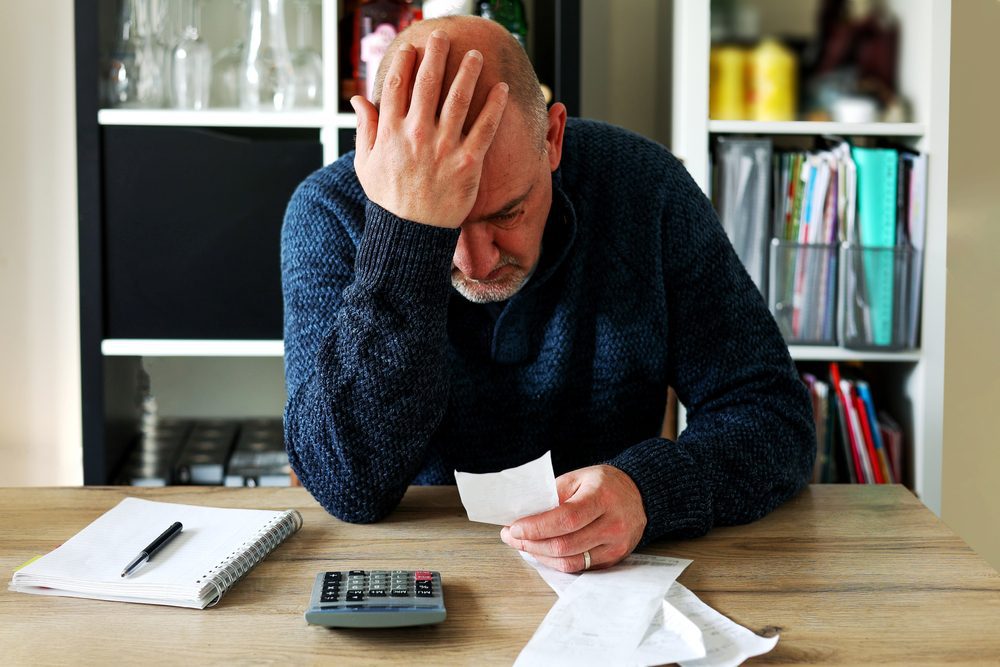 Tower Loans is a privately owned finance company that has been serving customers since 1936. It is one of the most trusted progressive independent finance companies in the United States. The company offers a range of financial services to its customers, including personal loans, debt consolidation, and credit report accounts.
Tower Loan is a company that lends money to people in six different states. They offer personal loans, installment loans, and online loans. They work with people who have bad credit and accept co-borrowers. Tower Loan is a business with multiple locations, with its headquarters in Flowood, MS. If you have any questions you can only contact the company via mail. There is no email address or phone number listed for them on their site.
Tower Loans has a strong focus on customer service, and this is reflected in the way the company operates. Each Tower Loans location is staffed with knowledgeable and friendly customer service representatives who are dedicated to helping customers find the best financial solutions for their needs.
One of the most important things that Tower Loans does is to help its customers build their credit reports. Tower Loans reports all of its customers' payment history to the credit bureaus, which can help them improve their credit scores over time. This is an important service for those who are trying to rebuild their credit after a difficult financial period.
Tower Loan has an average customer review rating of 1 star out of 5, with 69 total reviews and 153 closed complaints in the last 3 years. As a result of all the negative feedback, the company has only a D- rating from the BBB, and it's not accredited.
How does Tower Loan work?
The interest rates and annual percentage rates on your loan will be determined by a number of different factors. Once you have been approved for a loan, your specialist will go over these factors with you and help you choose a repayment plan that best suits your needs. Here is what to expect from the process:
First, in order to apply for a loan, you can either fill out an online application or visit one of their local branches. They will need some of your personal, financial, and employment information in order to make a decision on your loan application.
Second, It's important to verify your information before completing your loan application. You can do this by answering a few identity questions, or by visiting the nearest office to speak with a loan specialist. They will verify your identity, income, and collateral (if applicable), and discuss your loan options with you.
Finally, After you've chosen your loan term and signed your documents, the funds will be deposited into the account you provided. For in-office loans, you'll review and sign your documents there and then be given a check with the loan proceeds. And that's it!
How to qualify for Tower Loan?
To apply for a loan, you must be able to show proof of the following:
You are 18 years old or older.
You have a regular source of income.
You are a resident of one of the serviced states.
You have an open checking or savings account.
You have a valid email address.
Tower Loan BBB Reviews
Tower Loan has been getting some pretty bad reviews lately. With an average customer review rating of just 1 star out of 5 and 69 total reviews (153 closed complaints) in the last 3 years, it's no wonder the company has earned itself a D- rating from the BBB. And to top it all off, they're not even accredited!
Here are some reviews:

They are very unprofessional harassing other people that don't even have a loan with them. They just showed up at my door harassing me about someone they think I know. I don't owe y'all a thing so why would you come to someone's home just because you think I know the person that is so unprofessional and could possibly get your employees hurt?

This business misleads borrowers. It makes it difficult to pay off accounts; charge extra money if you pay online. Will not allow credit card payments. Do sorry I got involved with them.

This is the worst possible place to do business with. These people, especially the management, have zero care, respect, professionalism, morals, and humanity. DO NOT use this business. By all means, go somewhere else. Save yourself the headache.
Tower Loan FAQs
How much does Tower Loan charge?
There is no information available online about the loan rates or fees charged by Tower Loan.
Tower Loan has been serving customers for over 80 years and is known for its commitment to helping customers with their financial needs. The company has locations throughout the United States and offers a range of services, including credit report accounts. Customers can also choose to make a final payment on their loans, which can be less than half of the amount owed.
This gives customers the flexibility to choose a payment option that best suits their financial situation. Customers can easily access their account information by using their account number at any Tower Loan location or online. With a focus on great customer service and flexible payment options, Tower Loan is a great choice for anyone in need of financial assistance.
Are there any pre-payment penalties?
This company doesn't have any information on Pre-Payment penalties on their website.
How do Tower Loans affect your credit?
It's important to understand the loan process and how it can affect your credit score, especially when you're considering applying for a loan.
Lenders will usually do a soft credit check upfront to give you an idea of what interest rates and loan terms you might qualify for. This doesn't affect your credit score.
However, once you decide to go ahead with the loan application, the lender will need to do a hard credit inquiry to get a full view of your credit history and offer you final rates. These hard inquiries can lower your credit score.
How to cancel Tower Loans?
Before taking out a personal loan, be sure that you are completely comfortable with your decision. Once the funds have been dispersed into your account, you will not be able to reverse or cancel the transaction. By being certain of your decision beforehand, you can avoid any cancellations or changes down the line.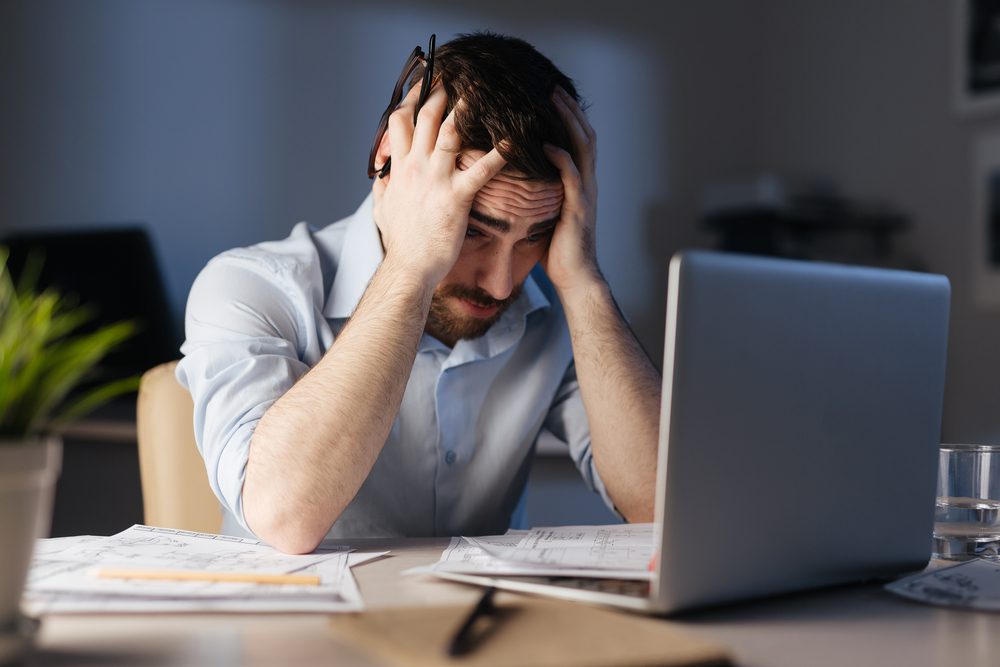 Money can be tight sometimes. Here are some helpful tips to get you back on track.
First, take a close look at your spending habits and create a budget that works for you. This will help you stay on track and make better spending decisions.
Another option is to speak with a financial advisor who can help you understand your options and develop a plan that works for your unique circumstances.
And finally, don't be afraid to ask for help from companies you owe money to. Many are willing to work with customers to create a more manageable payment plan. So reach out to their customer service team for more information.
Want to work for Tower Loans?
Tower Loan is a company that values its employees and has locations across the United States. Each location is staffed with a knowledgeable customer service representative who is committed to helping customers find the best financial solutions. Tower Loan employees have the opportunity to work in a variety of roles, including manager trainees and customer service representatives.
When applying for a job title, candidates can expect to go through a rigorous interview process to ensure that they are the right fit for the job. Tower Loan reviews indicate that the company offers good pay and encourages employees to do their due diligence when working with customers. With limited time available, Tower Loan employees work hard to provide excellent customer service and ensure that all payments reflect paid.
It also values the work-life balance of its employees and offers flexible schedules to accommodate their needs.
Is Tower Loans Legit?
Tower Loan is a private company that provides loans. However, many customers have expressed concerns about the company online. These include reports of harassing phone calls and difficulty getting in contact with employees. Additionally, the Better Business Bureau (BBB) has listed a pattern of complaints against the company regarding customer service issues.
In response to these complaints, the company has listed a contact address for customer service on its website.
There are a few things to consider before taking out a loan, such as what you need the money for and whether you can afford the monthly payments. It's important to compare rates from different lenders and read customer reviews to find the best option. Keep in mind that taking out a loan you can't afford could create more financial problems down the road.
Do you know Towerloan.com? Leave your experience and review below!
Thank you for reading!