Traveling abroad can be fulfilling, but there is always a longing to stay connected with your loved ones back home. Keeping in touch with your family and friends back home is an excellent way to stay connected.
Staying connected helps bridge the distance between you and your loved ones. Moreover, your family and friends get to delight in your international adventures.
But how do you ensure you stay in touch with your loved ones? Time zone differences and undependable internet connectivity might make it challenging to schedule a call.
The rise of tech has helped address the logistical aspect of distance. Also, besides cost implications, the availability of many communication apps is making it less of an issue.
Before leaving, discuss the best way to stay in contact with your loved ones. You can decide on the frequency and the mode of communication.
Let's find out how you can keep in touch with loved ones while away.
1. Leverage International Calling Apps
Today there are a lot of alternatives to FaceTime on your iPhone. Generally, 38% of internet users globally have made a video call using their mobile phones. 
There are several international free-to-download apps that you can leverage. You can download and use them if you have data or Wi-Fi. Some calling apps may require one to buy credit and contact a loved one.
You will find yourself using different apps to communicate with other people. You can choose from various calling apps based on your preference and benefits. Here are some apps you can use to make calls to your loved ones while away.
Talk360 App
Talk360 uses voice over the internet protocol (VoIP) to route international calls to smartphones, regular phones, and landlines. It means you can call even someone with no internet connection cheaply.
That is incredible, especially in places with low internet penetration, like Ethiopia. For perspective, Ethiopia has only 25% internet penetration. It means the majority of the population does not have access to the internet. So, it can be difficult for people back home to contact you if they have unstable or no internet.
You can still make cheap premium-quality calls to Ethiopia and places with limited or no internet. VoIP calling apps like Talk360 simplify the international calling process at a fraction of the cost. So, your loved ones do not need to have the internet for you to contact them.
WhatsApp Messenger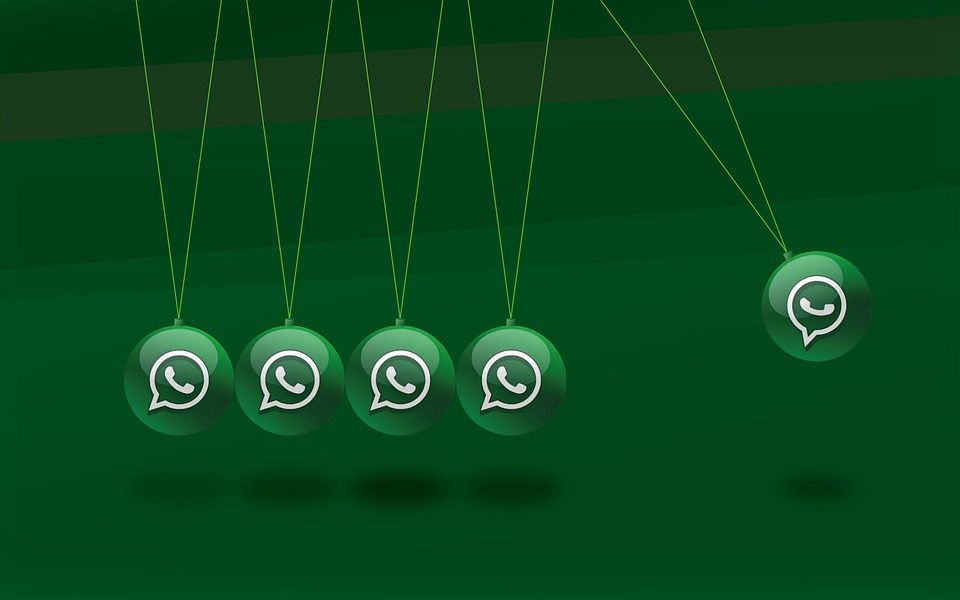 WhatsApp is also another useful app that simplifies communication among people. According to Statista, WhatsApp has 2 billion active users. And that makes it a preferred method of contact when you're away from home.
Moreover, most people prefer using it because it has unlimited SMS messaging allowance. WhatsApp is a free program available on Android, iPhone, and the Web. You can use it to exchange free texts and make free video or voice conversations via your phone data or Wi-Fi.
The voice note feature makes it a favorite part of the platform. Regardless of the distance and time zone differences, you can leave audio messages to your loved ones. So that they can listen to the message without worrying about extra charges.
This is an effective way of staying in touch with loved ones in a different time zone. WhatsApp makes international calling easier, and you can communicate with your best friend back in Ethiopia anytime.
2. Cell Phone and Text Messaging
Cell phones have made it easier to contact your loved ones back home. Cell phone services have three main options, and both options have their pros and cons.
Below are some of the tactics you can use while abroad:
You can use your U.S. carrier for roaming services.
Find a phone you can rent for the time you're away.
Leverage the cell phone services in your area.
Using a U.S. carrier makes it easy for friends and family to contact you since you get to use your original phone number. You may reconsider using roaming services if you're looking for affordable calling rates. Moreover, some cell phones may not be compatible due to the different frequencies in the U.S.
It is best to check with your provider to determine if your phone is compatible with U.S frequencies. If you're on a budget, you may want to consider using local cell phone services. It is cost-effective, especially for locals, and you won't need to worry about the roaming charges.
Furthermore, text messaging is another convenient way to stay in touch with loved ones. You can ask your service provider about the costs of sending and receiving text messages.
3. Emails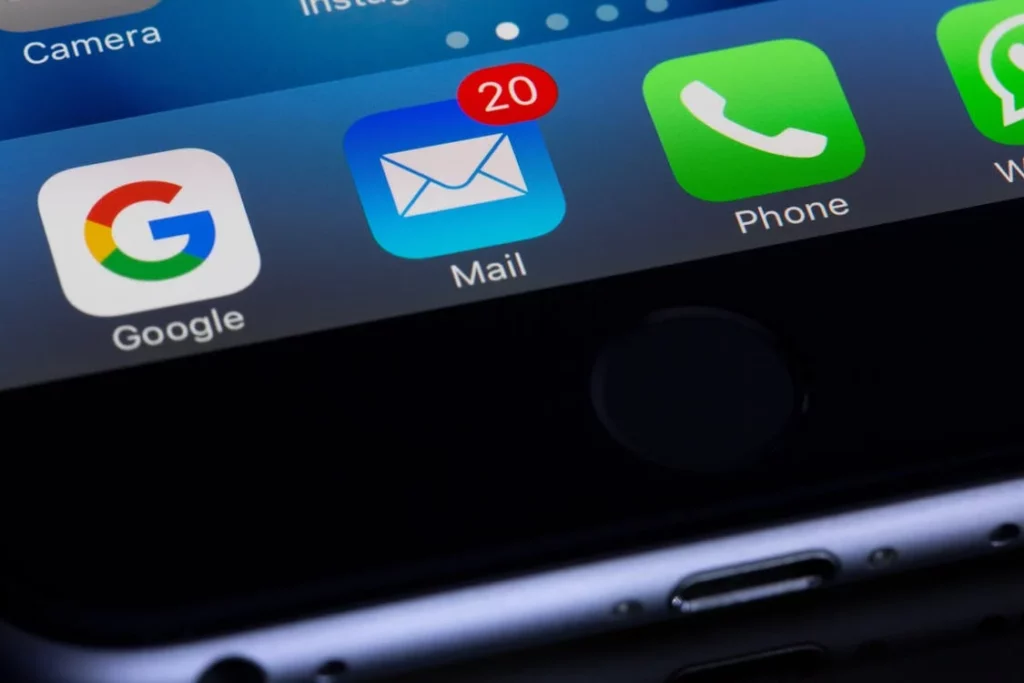 According to Radicati, about 3.9 billion are active on email. This is to say, almost half of the global population has access to email.
Therefore, email is an excellent way to stay in touch with your loved ones. Moreover, emails are a convenient and affordable medium of communication.
Besides, time zones are not an issue when using email for communication. Also, emails are instant, and you can share your trip's highlights with your friends and family.
Some families ensure to email each other daily to stay connected. This way, you get to check in and share your progress in life. So email communication is perfect, and you can choose to use an email provider that allows you to send personalized bulk emails.
Video Conferencing Platforms 
The Covid 19 pandemic popularized the use of Zoom. You can use the Zoom free plan for either group or one-on-one meetings. The free plan allows 30 minutes for one-on-one while 40-45 minutes for a group meeting.
With stable internet, you can enjoy premium-quality international calls through Zoom. Besides, you can share pics through a presentation and discuss your trip's highlights.
Apart from Zoom, Skype is also another effective video conferencing platform. Just like Zoom, you can use Skype to place calls to your loved ones and to have informal catch-ups in your life.
And loved ones will find Skype useful and inexpensive for making voice calls to US cellphones and landlines.
Key Takeaway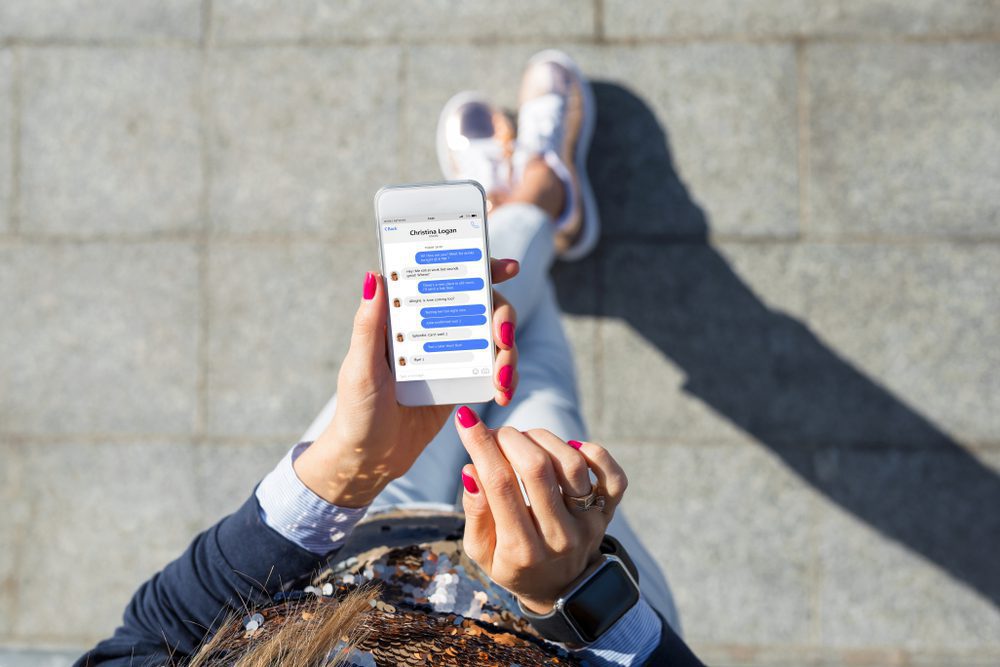 You can use various ways to stay connected if you have a stable internet connection. You can leverage WhatsApp, Facebook messenger, video conferencing platforms, and Voice over Internet Protocol (VoIP) calling apps.
Most services are free, while others are quite affordable. However, some like Talk360 have exceptional benefits like calling regular phones with no internet. It makes affordable international calls to loved ones without internet access easier.
Sometimes you may need to consider the time zones if you're using phone conversations, video chat, etc. However, emails, blogs, and social media platforms don't need one to master the time zones. Your friends can get your updates through your images and writings.