Quick Credit Connect offers loans that can help you get the cash you need quickly. Their loans are offered by CC Connect, a division of Capital Community Bank (CC Bank). CC Connect maintains control of the loan origination process, underwriting approvals, regulatory oversight, and compliance management. The company advertises its service at quickcredit.com.

Quick Credit Connect Summary
It is essential to compare different lenders before taking out a personal loan. There are many options available and each has its own advantages and disadvantages. Quick Credit Connect is one option that has recently been getting attention. But is this lender the best choice for you? Here is a closer look at what they offer so you can make an informed decision.
Following extensive research into their website and terms and conditions, we discovered a number of interesting points. Here are some that we found particularly noteworthy.
Personal loan interest rates typically range between 5% and 36%.
It offers fixed APR personal loans that range from 185% APR up to 225% APR.
Loan amounts start at $1,000 and go up to $3,000.
Loans are NOT available in all states.
Your credit rating may be negatively impacted if you do not pay your loan on time. This is because the lender may report your late or missing payments to the credit bureaus.
The website's fine print state that "This is an expensive form of credit."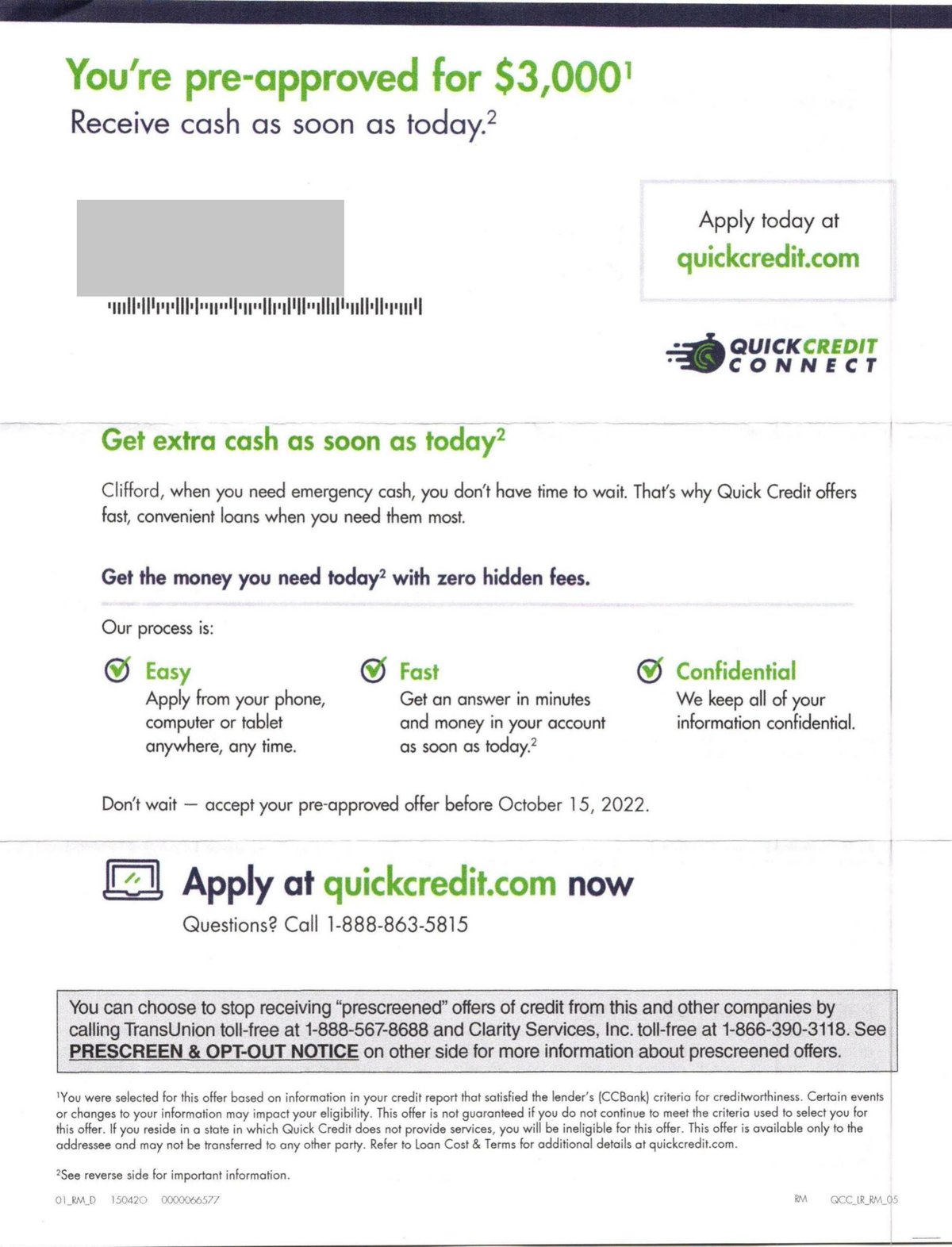 What is Quick Credit Connect?
Quick Credit Connect offers a variety of loans through CC Connect a division of Capital Community Bank. Their services include personal loans, business loans, and mortgages. Founded in 1993, CC bank is a trusted financial institution that also provides customers with checking and savings accounts, as well as custom lending options. Their headquarter is located in Dayton, OH and you can contact them via phone at 1-888-995-1871.
Customer reviews for Quick Credit Connect are hard to come by. Trustpilot and BBB don't have any reviews about them, so it's difficult to gauge how they treat their customers or how efficient their service is.
How does Quick Credit Connect work?
Applying for Quick Credit is quick and easy. Simply create an account, provide some personal and financial information, agree to the application disclosures, and submit. In most cases, you'll receive a decision in just a few seconds.
Once you've submitted your online application, you can expect a decision in just a few seconds. You'll also get an email notification letting you know the outcome. In some cases, they may need to verify your eligibility by asking you to complete bank verification. Once that's done, they'll let you know the results.
How to qualify for Quick Credit Connect?
You must be at least 18 years old (19 if residing in AL) and:
Reside in a state where the Quick Credit loan is available.
Have a job or proven source of income
Have a valid email address
Have an active and acceptable checking account
Applications will be either approved or declined based on a verification of the applicant's information and prior credit or loan history. In some cases, additional bank account eligibility information may be requested.
Quick Credit Connect BBB Reviews
It's difficult to gauge the quality of Quick Credit Connect's service without any reviews from customers. Trustpilot and BBB don't have any information about them, so it's hard to tell how efficient or reliable their company is.
Quick Credit Connect FAQs
How much does Quick Credit Connect charge?
The cost of borrowing money with Quick Credit Connect depends on the amount you need to borrow and any previous credit or loan history you may have. For example, an Installment loan of $2,000 could have an Annual Percentage Rate (APR) of 225% and 48 bi-weekly payments of $175.91.
Are there any pre-payment penalties?
With Quick Credit, you won't be charged any hidden fees. No prepayment penalties, late fees, or non-sufficient funds (NSF) fees will be applied to your loan.
How does Quick Credit Connect affect your credit?
When considering taking out a loan, it is crucial to understand the process and how it can affect your credit score. Most lenders will initially do a soft credit pull in order to give you an idea of the interest rates and loan terms for which you may qualify.
This will not lower your credit score. However, once you decide to go ahead with the loan application, the lender will need to do a hard credit inquiry in order to get a full view of your credit history and offer you final rates. It is these hard inquiries that will lower your credit score.
Applying for a Quick Credit loan will result in a credit report being pulled for most applicants. Having multiple credit inquiries in a short time period can negatively impact your overall credit score.
How to cancel Quick Credit Connect?
Before taking out a personal loan, be sure you are confident in your decision. Once the funds have been transferred to your account, there is no way to cancel or reverse the transaction. By being certain before applying for the loan, you can avoid any changes or cancellations down the road.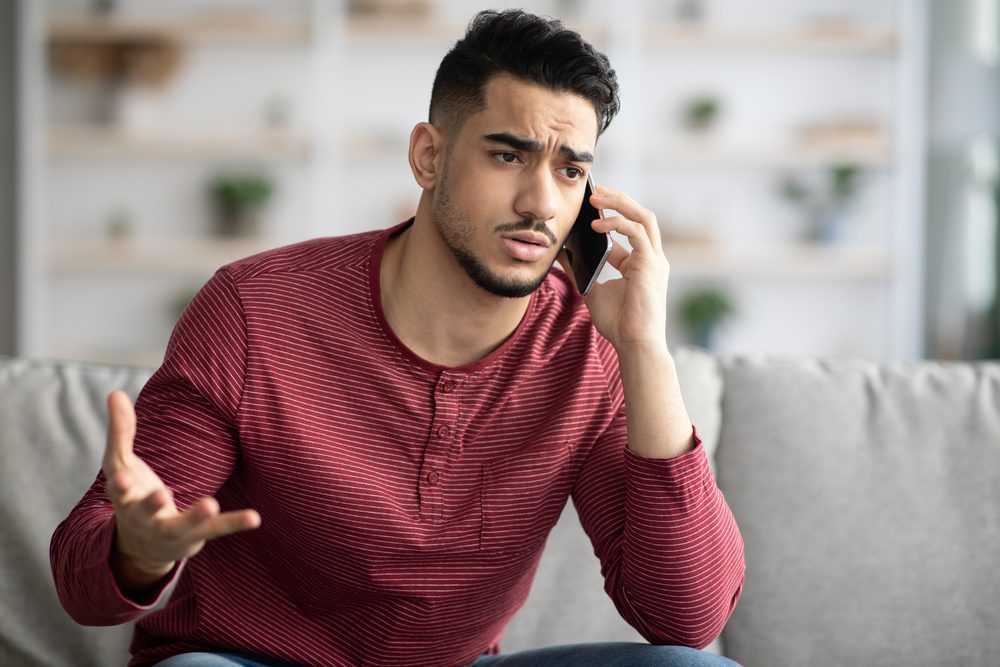 Are you struggling to make ends meet? Here are some helpful tips that can get you back on track.
Making small tweaks to your budget can have a big impact on your overall financial health. Here are a few key things you can do to get your finances in order:
1. Make a realistic budget and stick to it. This will help you stay on track and make better spending decisions.
2. Speak with a financial advisor who can help you understand your options and develop a plan that works for your unique circumstances.
3. Don't worry too much about debt – many companies are willing to work with customers to create a more manageable payment plan. So reach out to their customer service team for more information.
Is Quick Credit Connect legit or a scam?
Quick Credit Connect states on its site that its service is an expensive form of credit. Alternative forms of credit, such as a credit card cash advance, personal loan, home equity line of credit, existing savings or borrowing from a friend or relative, may be less expensive and more suitable for your financial needs.
Founded in 1993, Credit Company has been in business for over two decades and is a well-established business. They offer loans for people who need cash fast. Unfortunately, this company doesn't have sufficient community reviews to provide a reliable rating of its user experience and customer service at this time.
Different people have different reasons for taking out a loan. Some people use them to finance a large purchase, while others may need to cover an unexpected expense. Regardless of your reason for taking out a loan, it's important to do your research and compare rates from different lenders. This way, you can ensure that you're getting the best deal possible. Additionally, be sure to read customer reviews so you can choose the lender that best meets your needs.
Do you know quickcredit.com? Leave your experience and review below!
Thank you for reading!