Online payment platforms such as PayPal are among the most popular and recognizable. As of 2021, there are over 390 million PayPal accounts in the world, according to Statista.
PayPal isn't just popular for splitting bills with friends or shopping online. If you want to earn extra money online, PayPal offers numerous ways to do so.
Using PayPal to make extra money is one of the best ways to increase your monthly income and earn real cash rather than free gift cards.
The Best Ways To Earn PayPal Money
PayPal offers many legitimate ways to earn money. It is possible to earn quick cash using some methods, while other methods require you to start a more serious business in order to earn cash.
It's important to keep track of your earnings because starting a side hustle can affect your taxes, and getting paid with PayPal does not exempt you from reporting additional income.
1. Survey Websites And Apps That Pay Fast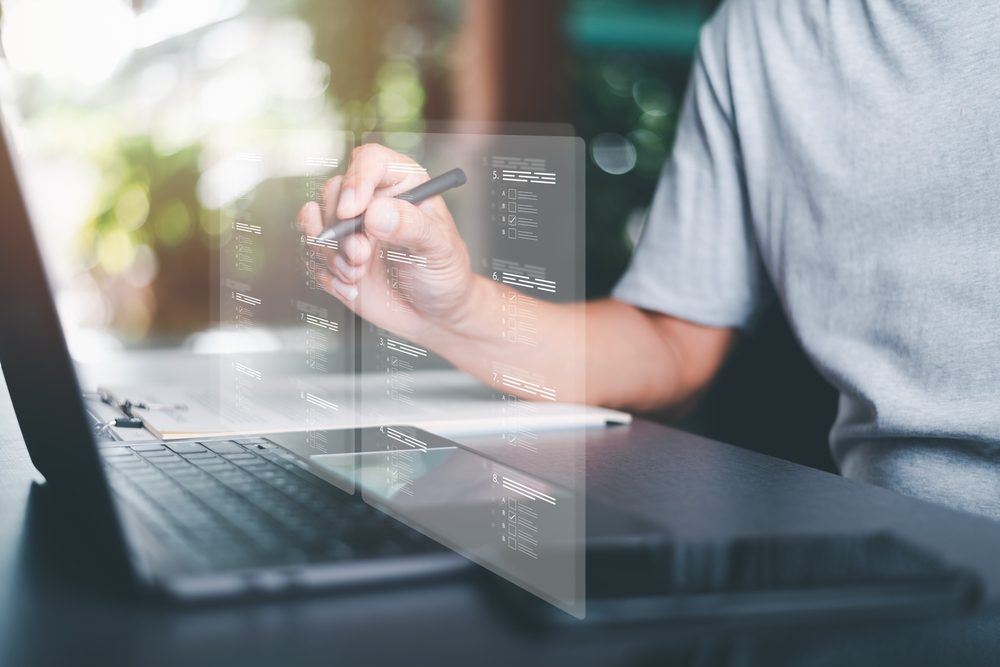 It is not usually worthwhile to respond to online surveys. Due to the high redemption minimums of many survey sites, receiving payment can take weeks or months.
However, not all survey websites have unrealistic redemption requirements. Below are options with a history of paying customers.
InboxDollars is another survey website that pays through PayPal and offers a $5 sign-up bonus. InboxDollars requires that you earn $25 before you can cash out, which can take up to a week.
It should be noted that answering online surveys is not a high-paying side job. If you would like to earn free PayPal money while watching television or in your spare time, you can do so with these survey websites:
Survey Junkie
One of the most popular survey platforms is Survey Junkie. With Survey Junkie, you can only earn money by taking surveys. Once you earn $5, you can redeem earnings for PayPal cash, as well as various free gift cards.
Pinecone Research
Pinecone Research requires you to request membership, so you may end up on a waitlist until they need more members. Once you become a member, Pinecone Research will email you survey opportunities.
Each survey pays 300 points, which are worth $3. Compared to most platforms, this payout rate is much higher. PayPal cash can also be redeemed for points immediately.
Swagbucks
Swagbucks is an excellent platform if you are looking for another fast way to earn PayPal cash. You can earn points by answering surveys, downloading mobile games, shopping online, and scanning grocery receipts on this rewards site.
With Swagbucks, you can redeem points for PayPal cash starting at $5, which is a realistic amount to make in a day or two. Swagbucks also offers a variety of gift cards starting at $1 if you do not have enough points for PayPal. However, Swagbucks is one of the most popular options for earning PayPal cash through surveys and games.
PrizeRebel
Taking surveys, downloading mobile games, and watching videos can earn you free gift cards and PayPal cash.
The pay rate for surveys is lower than that of Pinecone Research and is typically in the range of $0.25 to $1, but you may join for free and there is no waiting list. Using this website, you can obtain free PayPal money quickly after earning $5 in prizes.
2. Cash-Back Reward Apps And Websites
Cash-back reward apps and websites are one of the easiest ways to get free PayPal money. Through these platforms, brands partner with you and pay you to shop with cashback. It is not uncommon for you to be able to redeem your cash back for PayPal cash and a variety of gift cards.
There are several cash-back platforms you can use, including:
Upside
Another popular cash-back app is Upside, which partners with over 50,000 retailers, including local favorites as well as national chains. Rewards can be earned for gas, groceries, clothing, durable goods, and more, without the need to save receipts or clip coupons.
The rewards currency offered by Upside is versatile. You may redeem for PayPal cash, gift cards, or bank account deposits if that is more your style. Furthermore, you can earn additional rewards by using your credit card and debit card at the same time.
Dosh
Dosh automatically pays cash back when you spend at partner brands after you connect your credit or debit card. The company has hundreds of partners, including Dunkin' Donuts, Domino's, Macy's, Instacart, and Walmart.
Offers are subject to change and can reach 5% or more. You usually earn 0.5% to 2% cashback.
If you earn $25 in cash back, it will be deposited into your Dosh account, and you can redeem it through PayPal, direct deposit, or Venmo.
Ibotta
Over 300 retailers participate in this popular rebate app that offers cash back on groceries, clothing, beauty products, electronics, and everyday essentials.
Using Ibotta is as simple as downloading the app and activating the offers for the products you wish to purchase. After shopping, snap a picture of your receipt with the Ibotta app to provide proof of purchase to earn cash back.
Incorporating Ibotta into your shopping routine is easy with partners such as Best Buy, Kroger, Target, and Walmart. If you earn $20, you will be able to cash out through PayPal, direct deposit, and free gift cards through Ibotta.
Receipt Hog
If you would like to earn rewards on almost any type of receipt, Receipt Hog is the app for you. With this app, you can take pictures of your shopping receipts in exchange for coins, which can then be redeemed for PayPal money or Amazon gift cards.
Depending on the receipt type, you may receive spins at Hog Slots instead of coins, allowing you to win bonus coins and cash prizes. Similarly, receipts from gas stations and restaurants offer sweepstakes entries for the chance to win bonus coins.
To cash out, Receipt Hog requires 1,000 coins or $10, and it earns less than Ibotta. Due to its ability to accept almost any type of receipt, Receipt Hog is one of the best ways to earn rewards for your shopping.
How To Choose A Cash-Back App
You do not have to activate offers before shopping with Dosh if you would like to earn passive rewards.
If you do most of your household shopping online, apps like Ibotta are preferable since rebates usually pay more than Dosh.
To slowly earn rewards, you can upload most of your shopping receipts to Receipt Hog, even if you use Ibotta.
Keep your budget in mind and only buy products you normally buy. When rewards apps encourage you to impulse shop for products you don't need, you are not saving money.
3. Freelancing Options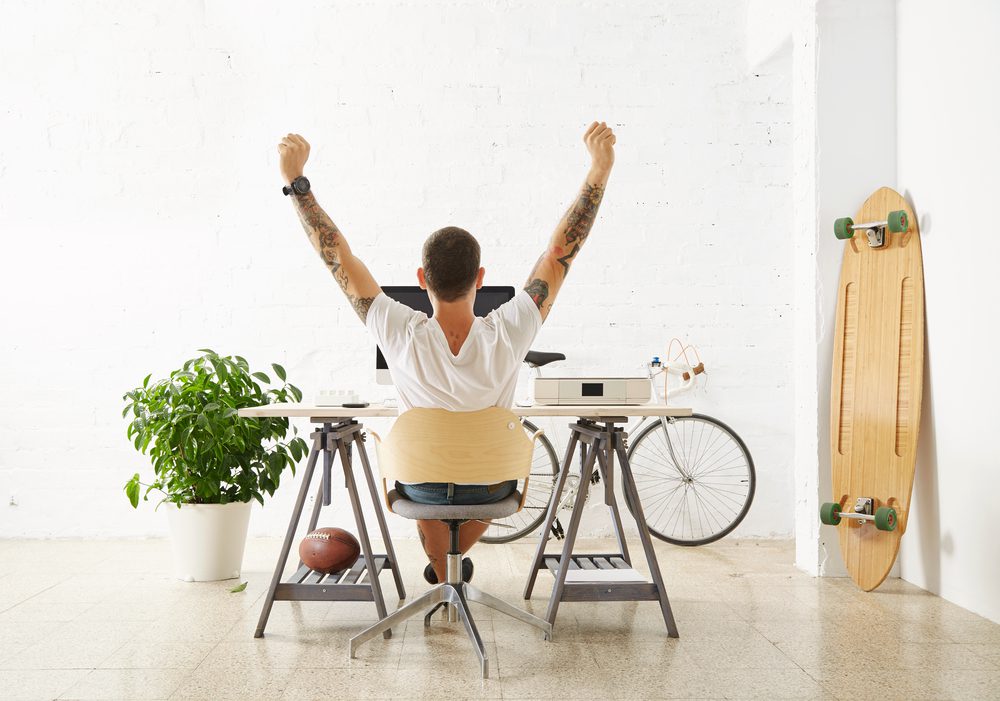 Although you may feel overwhelmed with tracking billable hours and invoicing clients each month, the use of PayPal makes the process an easier one for freelancers and small businesses. Because it is so readily available and uncomplicated to use, many individuals in this field turn to this payment method for their transactions.
Depending on your skills, you can also become an online freelancer. The following are some popular freelancing jobs and their average hourly rates:
Graphic Design: Work with clients on design tasks such as website updates, brochures, business cards, and other promotional materials; earn an average salary of $28.06 per hour according to the Bureau of Labor Statistics (BLS).
Programming: Develop websites, apps, and software for businesses; earns an average of $45.98 per hour.
Transcription: Transcribing audio recordings into written text. According to ZipRecruiter, transcriptionists earn $15 an hour.
Tutoring: Earn an average of $20.44 per hour by tutoring online students across the world with companies like EF Education First and VIPKid.
Writing: Produce content for clients, such as blog posts, news updates, and website copy; earn $36.67 per hour on average.
Virtual Assistant Work: Schedule appointments, send emails, do bookkeeping, and arrange travel; earn an average of $18.95 per hour.
You can find freelance work on a number of freelance job websites. Websites such as Upwork and Fiverr are fairly general and cater to most types of freelancers. For example, TextBroker and Guru offer freelance writing and programming services, respectively.
In order to diversify your income, you need several clients to find freelancer success. The process of gradually increasing your freelance rates to charge clients more per hour or job can also take time.
Freelancing, however, is the best option if you wish to earn money online or start a new career. It is also possible to start freelancing as a side gig while continuing to work your day job and transition to full-time freelancing as your income exceeds your salary.
4. Earn PayPal Cash When You Shop Online
Several popular shopping browser extensions automatically apply coupon codes and allow you to earn free gift cards while shopping. By using Honey and Capital One Shopping, you can earn cash back at thousands of retailers and redeem it for gift cards.
If you want to earn real money for shopping, gift cards aren't for you. If you earn cash back through other shopping platforms, you can withdraw it through PayPal.
MyPoints
With MyPoints, you can earn points for sharing your opinions and trying new mobile apps. MyPoints also offers an online shopping platform where you can earn cash back from retailers like Amazon, Best Buy, Home Depot, and Walmart.
If you earn cash back, you can redeem it for a variety of gift cards at a rate of $5 or for PayPal cash at a rate of $25.
When new members sign up and spend $20 or more at an eligible retailer through MyPoints, they will also receive a free $10 Amazon or $10 Visa gift card.
Rakuten
You can earn cash back from Rakuten when you shop at thousands of retailers, including Kohl's, Macy's, Nike, Old Navy, Target, and Walmart.
The cashback you earn appears in your Rakuten account balance. If you have at least $5 in your account, you are paid quarterly via PayPal or check.
After creating an account and completing your first cash-back offer, Rakuten usually awards a sign-up bonus between $10 and $20.
TopCashback
Similar to Rakuten, TopCashback offers cash back at thousands of retailers, including Amazon, CVS, Home Depot, Sephora, Staples, and Walmart. Cashouts are available at any time, and reward options include direct deposits, PayPal cash, and gift cards.
In the same way that Rakuten has a browser extension, TopCashback also offers cash back when you shop at its partners so that you will never miss out on earning rewards.
Note: Investigating the different cash-back rewards on each of the three shopping platforms is a beneficial practice because there may be fluctuating offers. For instance, you might find that TopCashback provides the most generous return for Target one week, and then Rakuten or MyPoints could have better rates in subsequent weeks, thus making comparison shopping worthwhile.
5. Sell Stuff You Don't Use Online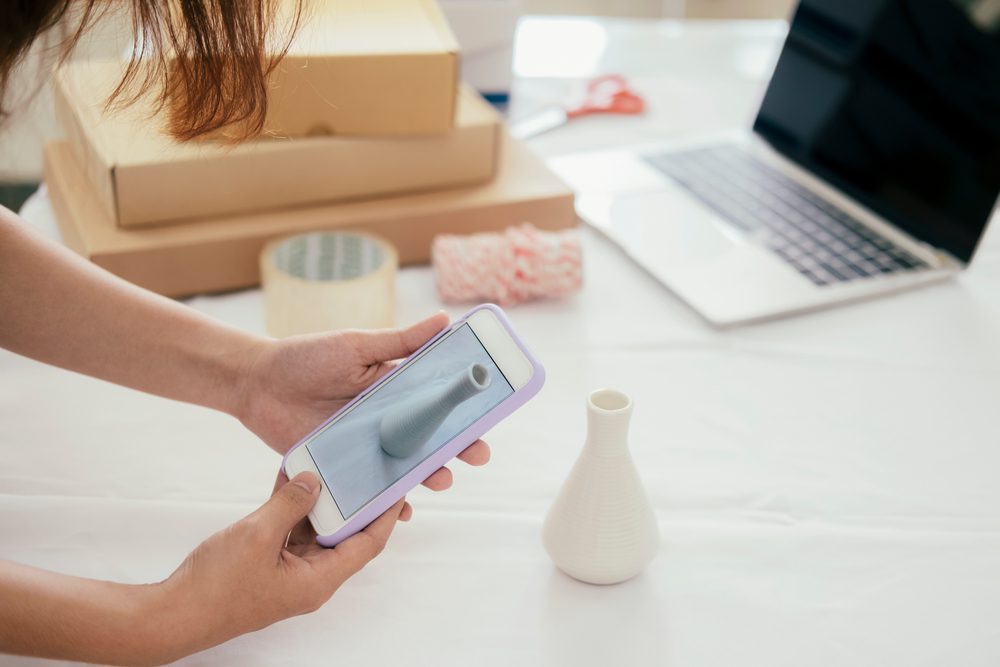 There's a good chance that you have a stash of PayPal cash if you haven't done any spring cleaning in a while.
Since the Internet began, selling stuff online has been a side hustle. PayPal isn't always accepted by many online marketplaces, such as Amazon, eBay, and Craigslist.
PayPal is not accepted by Amazon as a payment method. Craigslist is primarily used for in-person cash sales. Additionally, eBay accepts PayPal as a payment method, but also accepts credit cards and pays sellers differently based on the method of payment.
However, you can still sell stuff on other online marketplaces for PayPal cash. Among the most popular goods to sell and the corresponding marketplaces are:
Clothing. With Depop, you can sell designer, streetwear, and vintage items and get paid through PayPal.
Cellphones. With SellCell, you can make money by selling your smartphone.
Home Decor and Furniture. With Chairish, you can sell used and vintage furniture and home decor.
Laptops. With Decluttr, you can sell used laptops for PayPal cash.
It is still worthwhile to explore other marketplaces, such as Amazon and eBay, since they give you access to millions of buyers around the world. In addition, receiving direct deposit should be no different from receiving PayPal cash in terms of how you access your money.
The bottom line is that selling stuff online is a quick way to earn some additional income. Whenever your inventory runs out, you can always turn to side hustles, such as thrift store flipping or retail arbitrage, to buy merchandise to resell online.
6. Test Websites And Earn Money
Another way to earn PayPal money in your spare time is to become a website tester. Plus, you don't need any prior experience in quality assurance or programming skills to get started.
Many companies hire individuals to test apps and websites per the specifications of their clients. Generally, this job requires a tester to complete a series of tasks that have been laid out by the said client. These could include such things as making an account online or putting a product in the shopping cart.
The testers speak aloud as they complete tasks and provide as much feedback as they can. To create a better user experience, we help clients improve the usability of their app or website.
The average website testing gig takes between 10 and 20 minutes and pays between $10 and $15. Some companies offer longer testing sessions that usually pay $50 or more per hour, but these are rare.
In addition to a strong Internet connection, some companies require the use of an external computer microphone, but other than that, all you need to become a website tester is a bit of spare time and an Internet connection.
Website testing gigs are offered by the following companies:
User Testing: Earns up to $120 for live hour-long testing sessions with clients; pays $10 per test.
TryMyUI: $10 per test; takes 20 minutes; doesn't need an external microphone.
Userlytics: Make approximately $10 per test; the tests typically last 20 minutes; some longer sessions can pay $60 or more; no external microphone is required.
PlaytestCloud: You earn approximately $9 per test; tests take about 15 minutes; mostly testing mobile apps instead of websites; does not require an external microphone.
North America and Europe offer the most testing opportunities. Signing up as a tester with a company allows you to receive email invitations when testing opportunities arise.
Gigs are awarded on a first-come, first-served basis, so check your email and claim testing gigs as soon as possible.
With these companies, you are unlikely to earn more than extra grocery money each month due to the competition among testers. In the end, testing websites is a fun way to earn PayPal cash in your spare time. However, if you wish to quit your day job and start a new side business, this is not the gig for you.
7. Start An Online Business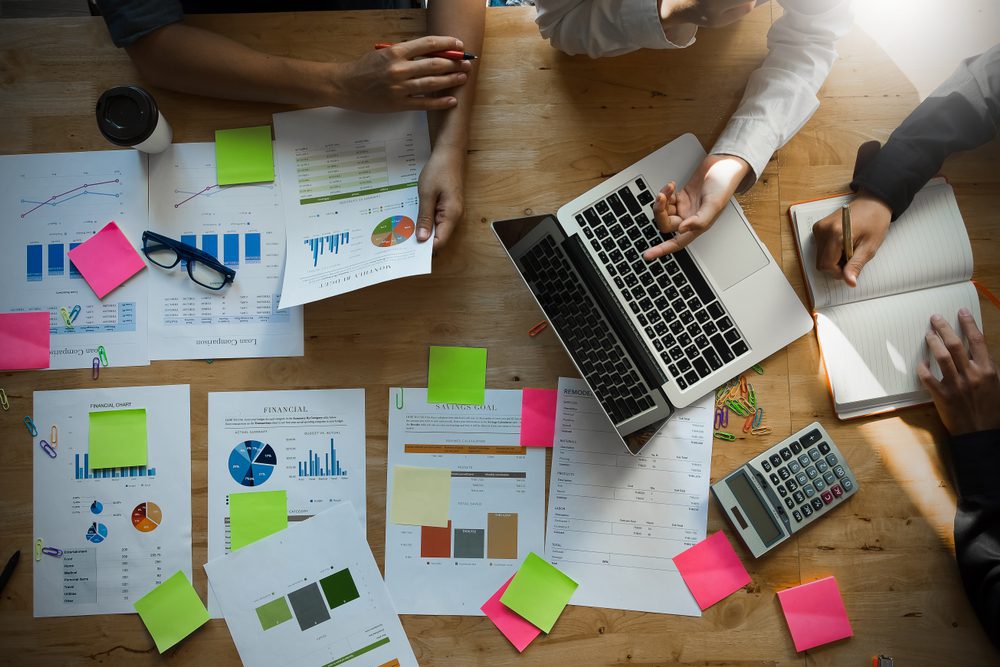 In the world of digital payments, PayPal is one of the biggest names. Not only is it a great option for businesses that need an efficient payment processing system, but it's also competing with Square and Stripe. This makes it an obvious choice for many e-commerce operations as they are able to take payments from customers with ease.
Shopify and WooCommerce for WordPress are two platforms that integrate with PayPal. Using PayPal, you can safely process payments from customers if you sell physical or digital products.
You can sell the following products or services:
Clothing and accessories
Making candles or bath bombs with craft kits
Downloads of digital art prints or printable documents, such as budget tracking sheets or meal planning sheets
Items for home decor
Coaching services online
Gifts with a personal touch, such as bookmarks or pins
Boxes of subscriptions
Courses tailored to your needs
It is important to consider your interests and what you are capable of creating before deciding what to sell online. You can, however, turn a hobby into a business by selling online.
Selling handmade goods on Etsy is another popular option, although Etsy does not accept PayPal in all regions. Nevertheless, Etsy can pay store owners through direct deposit, so this isn't a major issue.
As a result, launching an online store does not present many barriers to entry. It is not setting up your online store that is the most challenging aspect of online selling. It is attracting customers to your storefront and persuades them to purchase. Therefore, it is crucial to learn how to use social media marketing to drive sales and properly price your products.
In order to start an online business, you should consider it a part-time endeavor in addition to your day job. Depending on your monthly profit, you may be able to hire help or even take on the full-time management of your online store.
8. Some Fitness Apps Pay
There is a high cost associated with health care, and these costs continue to rise. US health spending increased by 4.6% in 2019 to nearly $11,600 per person, according to the American Medical Association.
As well as being important to our wallets, staying healthy also contributes to our happiness. Regular exercise is one of the best ways to maintain good health. Physical activity is one of the most effective ways to prevent and delay the onset of chronic diseases, according to a study published in the Journal of Comprehensive Physiology in 2021.
Fitness apps can also pay you to stay fit. You can bet money on yourself to reach a fitness goal within a certain period of time using various apps.
A common goal is to lose a certain amount of weight or reach a certain number of steps each week. When you reach your goal, you win back your initial bet plus interest, allowing you to earn PayPal cash.
There are a number of fitness apps where you can win PayPal cash, including:
DietBet
DietBet lets you join weight loss challenges with other players. Kickstarter, the most popular game, requires you to lose 4% of your body weight in one month. Participants in Transformer have six months to lose 10% of their body weight.
It costs $40 to enter a game, though Transformer games can cost several hundred dollars. By the end of the challenge, if you achieve your weight loss goal, you share the prize pot with the other participants.
For completing a DietBet challenge, winners typically earn $20 to $100 in profit. Winnings can be used to enter another game or to get PayPal cash.
HealthyWage
Similar to DietBet, HealthyWage allows you to bet on yourself to lose weight. You don't compete against a pool of players, just against yourself. The amount of money you bet each month depends on your weight loss target, time frame, and weight loss target.
The amount of money you can win is dependent on the intensity of the goal you set, as well as other factors such as height, weight, age, and gender. Utilizing HealthyWage's calculator will help estimate what prize would be possible. A minimum stake of $100 must be placed, while the endeavor should target a 10% or higher decrease in body weight over a period of at least 6 months.
Checks or PayPal are the payment methods used by HealthyWage.
StepBet
With StepBet, WayBetter, the parent company of DietBet, players can also earn PayPal cash by winning step-based challenges.
Similar to DietBet, you buy into a step challenge, reach the end with winning players, and split the prizes. A $40 entry fee is usually charged for most six-week games.
Based on your historical activity levels, StepBet calculates your weekly step goal using fitness tracking devices such as FitBit or fitness apps such as Google Health. When you're very active, you may be able to achieve 10,000 steps every day for a week or something more challenging.
The average winning player earns between $10 and $20 in profit. PayPal is also used by StepBet to pay winnings.
Choosing a Fitness App
Out of these fitness apps, HealthyWage offers the highest earning potential. DietBet is a good option if you want to lose weight without taking on too much financial risk. When it comes to staying active without losing weight, StepBet is your best option.
With these apps, you get free PayPal money in addition to the encouragement to stay active.
9. Rent Out Your Assets
The majority of methods of earning PayPal cash require some effort on the part of the user. It may be difficult for you to take on another side hustle if you have a full-time job or already hold a part-time position.
Renting out assets you own is a great way to earn passive income through PayPal payments. Make extra money by renting things to people in your city on rental marketplaces.
You can try the following rental categories and marketplaces:
Airbnb. Airbnb hosts can earn money by renting out a spare room or their entire home, or by providing local experiences and tours. Typically, hosts charge 3% in fees per renter; they set their nightly rates. In some regions, Airbnb pays hosts via direct deposit and PayPal.
Neighbor.com. By renting out your home's storage space, you can earn extra money. The space could be in your basement, garage, or even in a shed.
Getaround. Getaround lets you rent out your car for extra money. Getaround pays hosts by check or PayPal. Hosts earn 60% of rental income.
SpinLister. You can rent out your bike, surfboard, snowboard, or skiing equipment. You may set your rental rates on an hourly, daily, or weekly basis. Payments are made by check or by PayPal through SpinLister.
StyleLend. You can rent designer accessories, clothing, handbags, and shoes. You can earn 80% of the rental price. PayPal or Venmo is the payment method used by StyleLend.
Here are a few rental ideas to get you started. In addition to renting out assets like cameras, drones, electronics, musical instruments, and vehicles, you can also use general rental marketplaces like Fat Llama. In addition to paying with direct deposit, Fat Llama charges lenders a 25% fee.
It is generally easier to rent out assets for money in larger cities since there are more potential renters available. The bottom line is that if you wish to limit how much time you spend on a new side hustle, creating a rental income source that pays you via PayPal or direct deposit is your best option.
10. Mystery Shopping Gigs
The mystery shopping industry has existed for decades and provides companies with an unbiased assessment of their customer service and product quality.
In most cases, mystery shopping jobs require the completion of simple tasks such as:
Getting assistance from a store employee
In-store purchase of a particular product
Rating the quality of food when ordering
Photographing store aisles, bathrooms, and promotional displays
Giving your feedback on specific products
Become a secret shopper today without joining a mystery shopping company or interviewing. By using mystery shopping apps, you can start a new side hustle that pays you with PayPal cash.
There are generally more mystery shopping gigs available in larger cities than in smaller towns. It is worth checking out mystery shopping apps to find earning opportunities in your area even if you live in a small market.
The following are some of the most popular mystery shopping apps:
Field Agent
In seven countries, this leading mystery shopping platform has over 1 million shoppers. Using the in-app map, you can locate local mystery shopping gigs on Field Agent.
It usually involves auditing stores for cleanliness and how nice the displays are in the stores, rating the customer service, or buying certain products and providing feedback on them.
Mystery shopping typically pays a few dollars, but there's no minimum payout requirement. If you have a PayPal Cash Plus account, you can also receive payments through direct deposit.
Gigwalk
There are seven countries where you can use Gigwalk's mystery shopping app. The majority of its mystery shopping gigs are available in the United States and Canada, and they are similar to those available on Field Agent.
It is also possible to verify how many floors an apartment building has on Gigwalk by taking photos of it.
Gigwalk reports that gigs pay anywhere from $3 to $100. Most gigs, however, are between $3 and $10. When you reach $35, you can redeem your earnings for PayPal cash.
Shopkick
Even though Shopkick is not exclusively for mystery shoppers, it is one of the most comprehensive shopping rewards apps.
By performing mystery shopping tasks, such as scanning product barcodes or finding a particular product in-store, you can earn kicks, Shopkick's in-app points system.
The Shopkick app also lets you earn kicks by walking into stores, shopping with a linked credit or debit card, watching videos, and shopping online.
Kicks can be redeemed for PayPal cash or gift cards. PayPal requires $5 to redeem.
Final Thoughts
You can earn PayPal money by completing short online gigs with websites and apps that pay you a small amount.
In contrast, other PayPal moneymakers, such as starting an online business, can earn you more than minimum wage and even become a full-time endeavor.
It is important to consider your income goals and skills when choosing a PayPal gig. It is important to consider how much you want to earn per month, how many hours you will be able to work, and what type of jobs you may enjoy before choosing a way to earn money with PayPal.