Marketing is getting incredibly competitive as businesses scramble for customers' attention. SEO experts see quality backlinks as a great way to boost your domain authority (DA) and set your company on a successful path. Yet, 52% of digital marketers admit that link-building a campaign is the most challenging part of SEO. There are many proven ways to get backlinks, such as guest blogging, link roundups, or using professional services like LinksManagement. But some approaches are already obsolete and ineffective.
If you're new to SEO link building, it can be complicated. Getting it wrong may put your site at risk of being penalized by Google. But what if you use it well? Your brand gets pushed to the top of the search engine results. What are the secrets of successful link-building strategies in competitive markets? That's the focus of this article.
What Is a Competitive Industry?
Let's set the records straight. What exactly is a competitive industry? Are you working in one of those? For the sake of simplicity, you should look at the demand and supply ratio. If they're nearly equal, or the supply surpasses the demand, you would normally have fierce competition.
Another vital factor to check is the growth rate. How fast is the number of companies in your niche increasing compared to the number of potential clients? If you want to go deeper into industry analysis, try Porter's Five Forces Analysis. An understanding of your sector will help you create effective link-building strategies.
The Blue Ocean Vs. Red Ocean
SEO link building differs much depending on whether you're doing business in the blue or red ocean. Each of those has its peculiarities. Let's say your company is a pioneer and an explorer. Then, you might have no or little competition. Yet, the customers might have no idea about the existence of something you provide. And if your potential clients can't even imagine a product or service like yours, how would they find you?
You can launch a link-building campaign. But what keywords should you target for the blue-ocean business? It can get complicated as there might be no search volume for your product or service. In this case, you should cover every topic related to your industry. After you get the first customers, you also have to educate your audience on how your product works.
The red-ocean businesses face a whole different issue. Often they can skip the educational content because their clients are well aware of their offering. Yet, they have such an oversaturated market that SEO link building might take too long or become too expensive. The red ocean is exactly what a competitive industry is. How can you create effective link-building strategies in a competitive marketing environment?
How Can Link Building Strategies Benefit Your Business?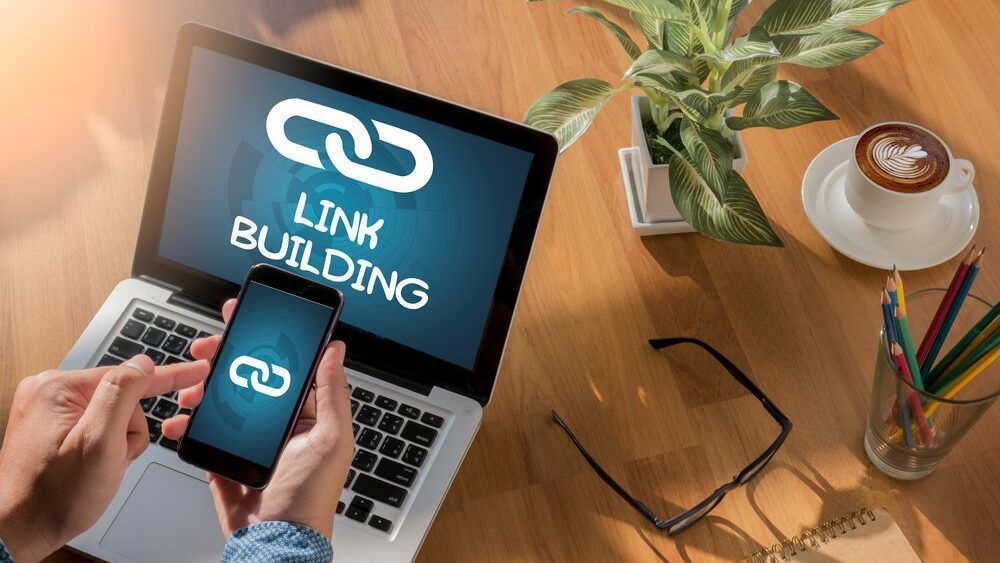 The biggest challenge for you is being unique enough to grab the attention of your target market. Fortunately, you can use SEO link building to throw a wide net that reels traffic from many sites.
Why does it matter so much? Google prioritizes pages with more high-quality backlinks, ranking them above websites that don't work on their links. The more reputable pages link back to you, the more visibility you get in search engine results. Besides, teaming with other bloggers, marketers, and influencers creates awareness about your product. But there are additional benefits to that:
Driving up organic traffic and getting more lead opportunities.
Boosting domain authority and building trust with your audience.
Expanding your market reach.
Speeding up marketing campaign results when you show consistency.
SEO Link Building for Effective Marketing
Businesses that incorporate SEO link building as part of their growth strategy report better results than those that don't. Here's how you can do the same.
#1 Diversify Your Content Types
High-quality content is essential to any marketing strategy, including SEO link building. A mistake most businesses make is to master and stick to one form of content. It is an issue because things are constantly evolving, so adapting to the changing trends is critical. Use blogs, infographics, and multimedia, like short-form videos, to improve engagement. But remain consistent with your brand voice.
Appeal to the visual sense with gifs and infographics to create educational content with the right mix of common sense and humor. This will keep you on the right side of 91% of consumers who prefer visual over static content.
#2 Save Time with Pillar Posts
Content pillars are educational evergreen posts. Apart from generating constant traffic, they work great to repurpose long-form content into shorter series, SM posts, or videos. In a competitive industry, time-saving tips, like pillar content, are a clever addition to your marketing tools. These blogs also provide an excellent way to add high-volume keywords that improve search rankings. Besides, you can use them to build both internal and external links.
#3 Use Social Media for Engagement
Tap into the broad reach of social media in your link-building strategy. If your market is saturated, you should stand out with a unique brand and a strong community. This way, your clients won't even consider switching to your competitors' products/services. Yet, you have to make them identify with your values and vision. Be genuine and supportive, and always communicate with your followers.
Social media is crucial to spread the word. Take a cue from Ahrefs, which proved how essential SM is to link building. They got backlinks organically because people shared their content. Even though SM links are nofollow and don't pass any link juice to your website, they make your content seen.
#4 Use Guest Posting for Your Link Building Campaign
Guest posting is a time-tested way to build backlinks. Use both nofollow or dofollow links strategically to look natural and avoid spamming. The goal of your content should be to provide unique insights about your industry rather than marketing your products. Out of ideas? You can offer a fresh look at some topics that never get old. The best practice for guest posts is to publish them on relevant sites with high authority.
#5 Build a Name for Quality Research
Using widely respected sources to get first-class research is the best thing you can do for your content. How do you tap into this for your SEO link-building? While creating your content, focus on facts and information from trusted sources. Look for your niche leaders, university-based research, and respected names with history.
#6 Do Competitor Link Analysis
Pay attention to the keywords that your competitors are ranking high for. The idea is to know what they're doing right and do it better. While analyzing their backlink profile, you can find some local resources for relevant links to your businesses. This is easy to do with analytics tools like Google Search Console (GSC), Google Analytics, Ahrefs, or Semrush. You can also use those to find sites with high domain authority to publish your links.
#7 Measure and Track Your Backlinks
This is the part where most people drop the ball. Like every other SEO strategy, you can track your efforts to gauge what's working. When you monitor your backlinks, you can tell what tactics get you actual results and what wastes time. Without proper monitoring, you can't adjust your link-building strategies. And without adjustments, your campaign loses its efficiency.
Conclusion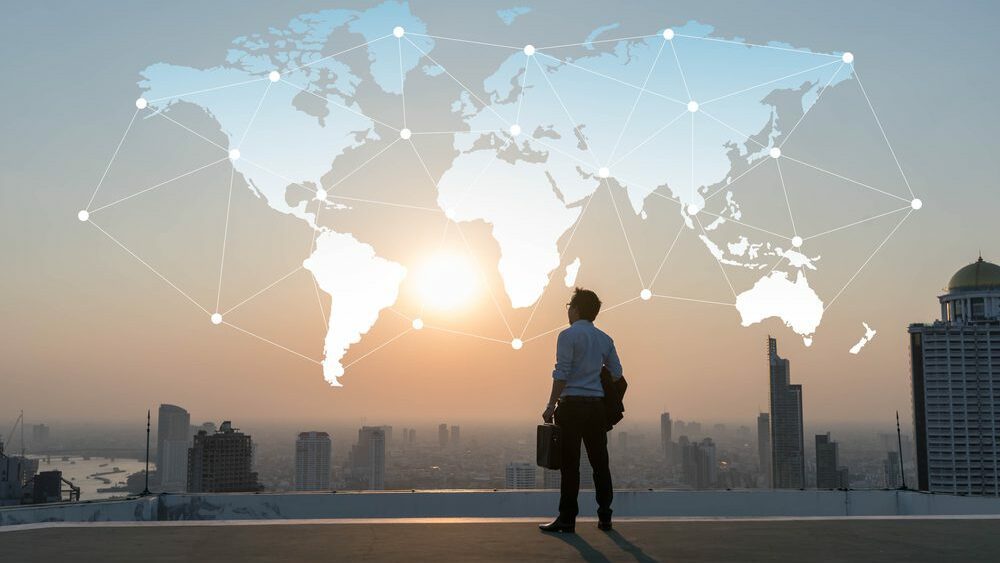 SEO link-building is an effective way to market your company in a competitive industry. It requires an understanding of diverse SEO techniques and several analytic tools. But if you follow the steps above, you will boost traffic and get more leads no matter how competitive your niche is.