Ad Disclosure: We receive referral fees from advertisers. Learn More.
CuraDebt is a debt relief and debt settlement company helping consumers tackle unmanageable unsecured debts and federal or state tax debt. The company works with customers nationwide to resolve mounting debts without resorting to bankruptcy.
Highlights
Robust industry accreditation
Lower fees than much of the opposition
Refund policy in place inspires confidence
Trade-Offs
Not BBB-accredited
Website does not provide complete transparency
What Is CuraDebt?
CuraDebt has been providing debt settlement and tax relief services since 2000. Despite lacking accreditation from the Better Business Bureau, the company is accredited by all other major industry bodies from the AFCC to the IAPDA.
Although debt relief from traditional unsecured sources like credit cards is the primary offering, you'll find the company can also help with a battery of tax issues.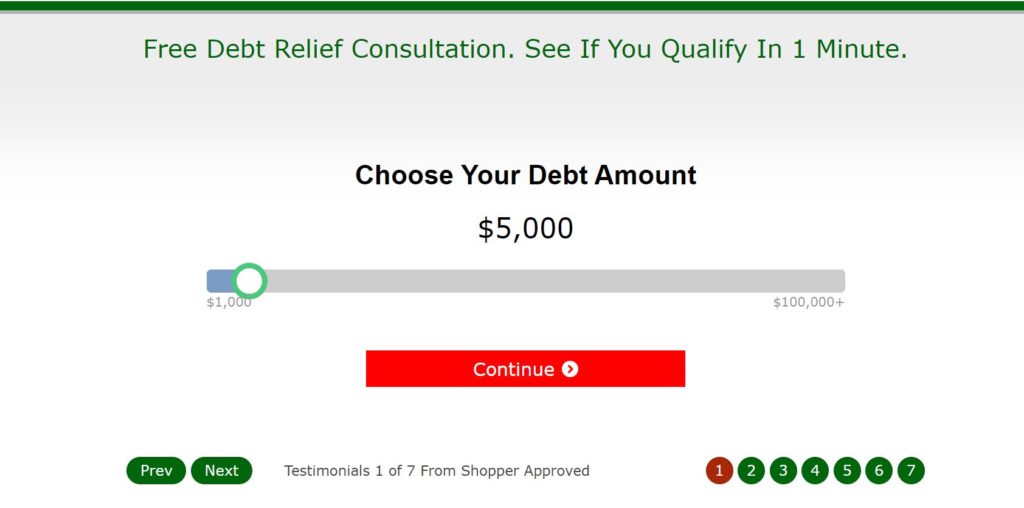 How Does CuraDebt Work?
CuraDebt operates just like any debt relief company when applying for debt settlement. They'll negotiate with your creditors by asking for a reduction in the amount owed. If successful, they will then deal directly with the creditor. You'll make a single monthly payment to CuraDebt inclusive of all fees.
Debt settlement does not mean you'll escape with your credit score unscathed. Your cards will likely be canceled and your score will be impacted. The trade-off is that you could end up paying significantly less each month and less over time, too.
CuraDebt Summary
Accreditation: American Fair Credit Council, International Association of Professional Debt Arbitrators, US Chamber of Commerce
Consultation: Free phone consultation with the online application
Costs: 20% of the debt enrolled. Fees vary
Customer Service: Phone and email
Debts accepted: Most unsecured debt of at least $10,000
Free resources offered: Website rich in free educational resources
Restrictions: CuraDebt does not operate in all states
Service offered: Debt settlement via direct negotiation
Trust ratings: 8.8 Trustpilot score
Turnaround time: 24 to 48 months or more
How Much Does It Cost To Use CuraDebt?
You won't need to pay any upfront fees with CuraDebt. There are no monthly service charges either.
Assuming they can successfully negotiate your debts down, you'll then need to make a single monthly payment to them instead of your creditors. All fees and costs will be rolled into this payment making your life easier.
You'll discover precise costs when you take advantage of your free consultation.
What Could You Save With CuraDebt?
When calculating savings, all that counts is what you could save after all fees. You must also account for any tax liability you might incur on settled debts. You should seek professional guidance if you're unclear.
Bottom line savings of 20% or so on the total debt enrolled are realistic after all expenses. Only you can decide if the negative impact of debt settlement on your credit score is worth paying one-fifth less on unsecured debt. That will depend entirely on your circumstances.
How To Sign Up With CuraDebt
Here's how to schedule your free consultation:
Visit the CuraDebt website
Select how much you owe
Declare whether you are behind on payments
Choose your state of residence
Enter your contact details then hit Free consultation
What's Next?
During your initial phone consultation, the CuraDebt representative will outline your various options for debt settlement.
If you decide upon a suitable program, expect to be emailed documents. Sign and return them.
From this point, CuraDebt will negotiate with your creditors. They will request a reduction in the amount owed in exchange for settling the debt outright. If negotiations are successful, you stop making payments to your creditors. Instead, you make a single monthly payment into a FDIC-insured account. CuraDebt will guide you through setting this account up. They will take their all-inclusive monthly payment from this account.
You get intensive one-to-one support throughout the process from a dedicated account manager.
Verdict
When you're looking for debt relief companies, you'll find most of them have broadly comparable offerings. Fees tend to be similar and claimed savings after fees are also in the same ballpark. CuraDebt charges industry-standard fees of 20%.
Although the company is not BBB-accredited, the Trustpilot score is sound, and overall consumer opinion predominantly positive.
The main question to consider is whether debt settlement is the most attractive option given your circumstances. Make sure you are fully aware of all the implications of settling the debt in this manner. If you're sure it makes the best solution, you can deal with them confidently. Customer service is smooth and you should save roughly 20% on the total debt you enroll.