Saatva Return Policy
Saatva manufactures some highly-rated mattresses, so you are unlikely to need to send them back. That said, it still pays to educate yourself about the Saatva return policy just in case. Feel free to read our full Saatva Review.
Now, the first thing you'll benefit from when you invest in a Saatva mattress is an impressive 365-night sleep trial.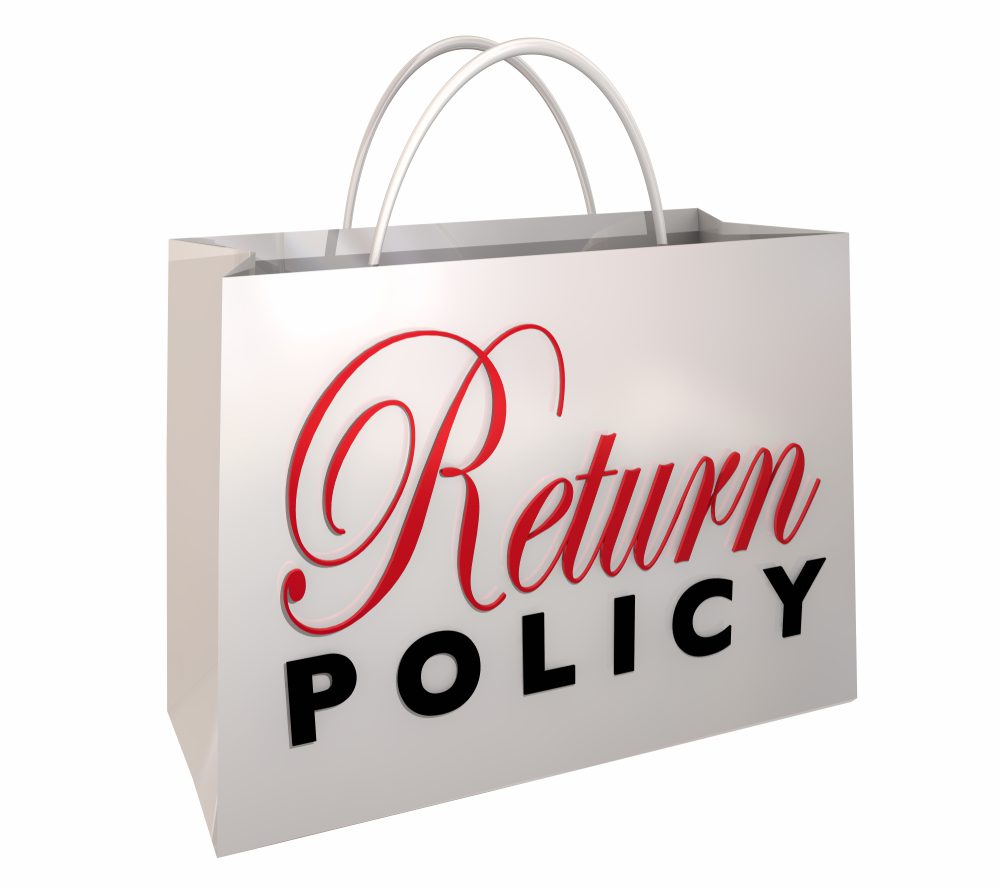 365-Night Sleep Trial
If you buy a mattress online, you can test it out for 365 nights with no commitment. To put this into perspective, most major manufacturers offer 90-night sleep trials whereas the Saatva return policy goes much further.
This trial kicks in on the day of mattress delivery. You have up until the delivery day to cancel your order with no cancellation fee and utilize the Saatva return policy.
If you are unhappy with your mattress during this trial, you'll qualify for a full refund.
Perhaps you chose the wrong mattress and you want another Saatva mattress. If so, you can exchange your mattress by paying any difference in cost.
You need to pay a $99 transportation fee for returns.
If you receive a new mattress under warranty, you do not qualify for an extra sleep trial.
All customers able to get to Saatva's New York City viewing room can check out the Saatva line in person before committing to purchase. This viewing room is located at 969 Third Ave, NYC, 10022.
The Saatva Return Policy Process
The Saatva return policy deliberately ensures their return process is simple and user-friendly.
Here's what you need to do:
Contact Saatva: The Saatva return policy begins the process by calling Saatva customer care at (877) 672-2882. You'll need to quote your original order number
Arrange a pick-up time: You'll receive an email within a week so you can schedule a day and time for pick-up. This is typically only available on limited days which vary by region
Pick-up day: Ensure you are home on collection day. You don't need to package or attend to your mattress. It may or may not be possible for the new mattress to be delivered and the old mattress removed on the same day
Refund: Once the mattress is returned to the warehouse, the refund is processed. It could 7 days for funds to be released, and 3-5 business days for those funds to be returned to your account. $99 will be deducted to cover transportation costs
Before initiating the Saatva return policy, you should consider popping a foam mattress topper on your mattress. Saatva will send you a topper.
You should also remember that it takes at least a month for your body to get used to a new mattress. Resist the temptation to initiate the Saatva return policy, call in a refund until you've given the Saatva a proper try.
Which Saatva Mattress Is Best For You
The Saatva line contains 9 unique mattress models, each with a different firmness setting.
Here's how they stack up:
Saatva Classic:

The Saatva Classic

is a hybrid innerspring coil mattress with a plush euro pillow top. Ideal for back sleepers, anyone with back pain or joint pain, and anyone who prefers the feel of a traditional mattress. The plush variant of this mattress is perfect for side sleepers. You can also find the Classic in luxury firms and firms. Available in plush, luxury firm, and firm
Saatva HD: The

Saatva HD

is rated medium to medium-firm. A hybrid mattress boasting a layer of buoyant latex layer and a rugged support system of coils, this mattress was specifically developed for larger sleepers. The maximum load-bearing capacity is 1000 pounds, 500 pounds per side
Saatva Solaire: The

Saatva Solaire

is an adjustable airbed that has 50 firmness levels you can remote control. Layers of latex and memory foam provide welcome pressure relief. A great choice for combination sleepers, hot sleepers, and couples 
Loom & Leaf: The

Loom and Leaf

is a memory foam mattress with gel cooling technology and first-class lumbar support. You can find this mattress in a firm and relaxed-firm variants, and it works wonderfully for side sleepers
Zenhaven: The

Zenhaven

is an all-latex mattress with a firm side and a plush side. Recommended for hot sleepers, side sleepers, stomach sleepers, and couples
Saatva Youth: The Youth mattress is a flippable innerspring ideal for children as they get older
The Small Print in the Saatva Return Policy
Here are some ways in which the Saatva return policy won't work for you:
You spill something on the mattress or stain it
The mattress is damaged through improper use
The package is not opened by a designated time
The mattress is accidentally ripped or disfigured
Aside from these exceptions, you'll be good to take advantage of Saatva's return policy and exchange.
Saatva: Quality Guarantee
Our Saatva review shows that the company genuinely stands behind its product which they believe outperforms the competition. The elevated quality of their upscale bedding is matched by responsive customer care and an educational website.
The customer service team is available to field any queries about the products, policies, and deliveries, along with all the information you need about the Saatva return policy and exchange your mattress.
Contact customer care any time at (877) 672-2882 or engage with a representative using live chat on the website around the clock.
Why Do Return Policies Differ?
The Saatva return policy has always been superior to the competition. Since bedding companies cannot resell used mattresses, they take a financial hit when customers return mattresses. Offering a limited sleep trial is one of the only ways companies can give inspire confidence in online consumers unable to physically test a mattress.
Once the sleep trial is over, you'll need to pay for repairs or replacements not covered under the warranty. You might be asked to pay part of the original purchase price, or you might be requested to pay something to cover shipping and handling.
Saatva's Return Policy vs The Competition
How does the Saatva Company's return policy compare to the opposition, then?
Saatva: Full refund minus $99 for transportation
Puffy: Full refund with free return shipping, except for those in Alaska, Hawaii, or Canada who do not qualify for refunded shipping costs
Ikea: Free returns if you drop off the mattress at an Ikea location, or if you pay the equivalent of shipping for pick-up at-home
Sleep Number: Full refund minus shipping costs
Serta: You will have a 15% return fee along with a disposal fee and $200 shipping fee deducted from refund
Sealy: Full refund with the free return shipping
Tempur-Pedic: Full refund minus cost of return shipping
Brooklyn Bedding: Full refund with the free return shipping
Layla: Full refund with the free return shipping
Leesa: Full refund with the free return shipping
Tuft & Needle: Full refund with free return shipping, except for those in Alaska and Hawaii who must pay shipping costs
Purple: Full refund minus cost of return shipping, discounts, and interest accrued
What Happens to My Saatva Mattress?
With 50,000 mattresses dumped into landfills daily day, and many only lightly used, this is a huge waste.
Saatva tries hard to match returned mattresses with new homes.
Mattresses sent back under the Saatva return policy are picked up and then taken to the closest Saatva warehouse. The mattress is then either sold as a sample or donated to charity. While some mattresses are discarded, this is the exception.
Saatva also offers a Fairness Replacement service. Here, you keep your old mattress and then pay a small fraction of the RRP for your replacement. In years 3 to 5 of the warranty, you pay 40% of the RRP. From year 6 to year 10, you'll pay 60% of the original cost, while in years 11 to 15, a replacement mattress will cost you 80% of RRP.
How To Get The Right Mattress The Easy Way
Call (877) 672-2882 and ask a Saatva representative for recommendations
Visit the Saatva website
You should also think about the following general questions when you're researching mattresses:
Does the mattress keep your spine aligned throughout the night?
Is there much motion transfer?
What's your preferred firmness level?
Does the mattress provide pressure relief?
Will the mattress sleep cool enough for you?
Is the mattress made from durable materials?
Is the edge support robust?
What is covered under the warranty?
Saatva Warranty: Overview
If you run into problems with your mattress and missed the window for the Saatva return policy and the sleep trial has ended, you'll benefit from the Saatva warranty. Under the first 2 years of the guarantee, you get a replacement mattress free of charge with just a $99 shipping fee each way.
All body indentations larger than 1 inch, and all structural defects caused by manufacturing are covered under the guarantee. Excluded are stains, burns, punctures, tears, and improper use.
Saatva offers a fair sleep trial with reasonable shipping costs and very transparent terms.
Clearone Advantage
,
Credit Associates
,
Credit 9
,
Americor Funding
,
Tripoint Lending
,
Lendvia
,
Simple Path Financial
,
New Start Capital
,
Point Break Financial
,
Sagemore Financial
,
Money Ladder
,
Advantage Preferred Financial
,
LoanQuo
,
Apply.Credit9
,
Mobilend
Comments Rating
( reviews)