The Mindful Trader service focuses on swing trade alerts for the stock market. The company regularly generates triple-digit returns using a data-driven approach.
Mindful Trader is a swing trading service that can help investors easily beat the market. For more information, take a look at our review of Mindful Trader.
Mindful Trader offers swing trade alerts to assist you in making better trading decisions. With its data-driven approach, you won't have to wonder if the numbers support its trade decisions.

PROS
High value
Success track record
Analyses based on in-depth data
CONS
For new traders, it might be a bit pricey
Mindful Trader Overview
The founder of Mindful Trader, Eric, wanted to design a better swing trade alert service. As a result, he created Mindful Trader, a trading platform that focuses on trades that have a statistical, quantitative edge over others.
It Is Best For:
Investors who trade swings
Traders who are semi-active
People who don't have time to conduct thorough research
It is not uncommon for the stock market to be chaotic. There are few better examples of this than the market's performance in 2020, which saw both unprecedented declines and gains. The market madness made me want to pull everything out of it when I saw it unfold.
The stock market declined 34% in just 33 calendar days in 2020, and I was not the only one who suffered from this decline. In that period, the stock market experienced the largest drop in its history, which occurs only when large numbers of investors are panicking.
Fortunately, services such as Mindful Trader can assist. Even though it cannot prevent the stock market from experiencing significant declines, it can help you make better trading decisions. Traders at Mindful Trader provide picks and focus on swing trading.
Swing trading may be unfamiliar to you if you have primarily invested in index funds and perhaps a few individual stocks here and there. You will learn more about them in this review and how they can help you make better, more profitable trades.
Over the last 20 years, Eric, the founder of Mindful Trader, has had a 146% median return rate. It is a truly outstanding performance, so we will also discuss how he was able to achieve it and how you can do the same.
Mindful Trader: What is It?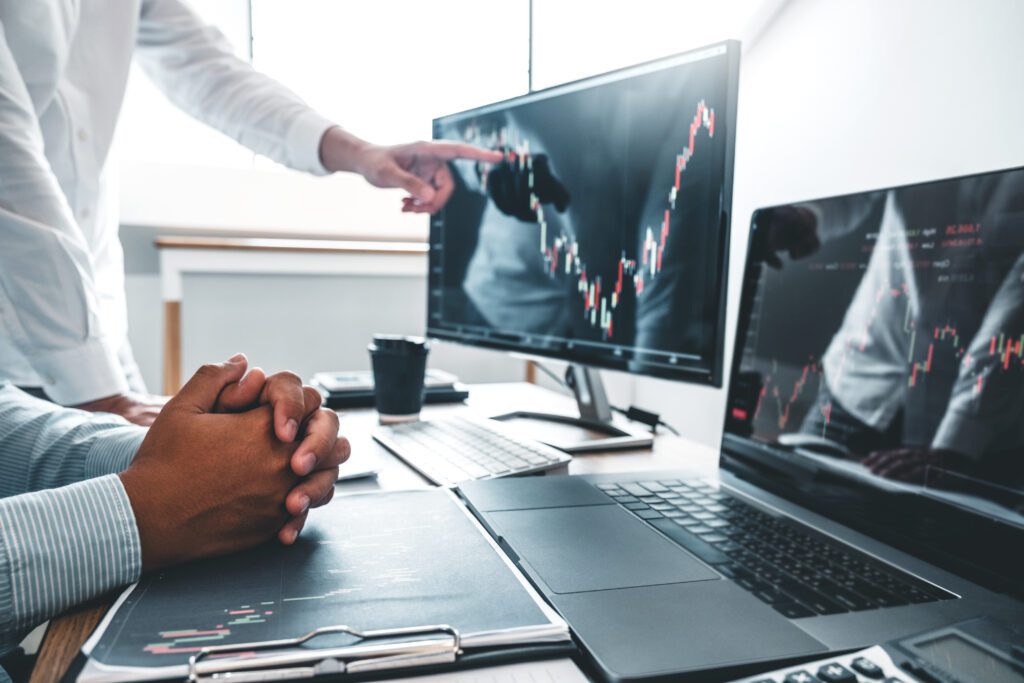 The Mindful Trader service focuses on swing trading. Stock swing trading is a form of short-term stock trading that aims to capitalize on price increases in the short- to medium-term. Using data and statistics accumulated over the past twenty years, Eric developed the service.
With a degree in economics from Stanford University, Eric achieved a perfect score on the SAT math section. Even though he has a background in economics, he initially lost money when he began trading. Much to his dismay, he was unable to locate a service that met his needs.
According to Eric, there are no good trading services that fit his preferred trading style that are research-backed and that do not solely focus on selling. His objective was to find something better, something that was backed up by research and had a track record of success.
Therefore, Eric founded Mindful Trader to fill the void he found in the industry.
Mindful Trader's Trading Style
Trading with Mindful Trader is based on a statistical, data-driven approach. Therefore, it's not just about what's hot or what interests him at the moment. In signing up for Mindful Trader, you will copy the style of Eric, but you will find that he is quite thorough in his approach.
To buy and sell stocks, Eric still uses multiple strategies that "create diversity, lower risk exposure, and can compound returns better." He tests his strategies against his 20 years of data. No matter how profitable or unsuccessful a strategy is, it must be successful.
To model the probability of different outcomes, each strategy is tested using the Monte Carlo method. During these tests, he uses more than 10,000 variations.
What Kind Of Returns You Can Expect
Now for the good stuff. The most important thing is to know what kind of returns you can expect. Fortunately, we have your back.
In addition to providing 20 years of performance data, Eric proves that he knows what he is talking about. Over the past 20 years, his median annual return has been 146%. This is his median return per year.
There have, of course, been some dark days in the past. Due to COVID-19, it appears that 2020 will be similar to the Dot-com bubble.
Annual Returns of Mindful Trader:
| | |
| --- | --- |
| Year | Annual Return |
| 2001 | 6% |
| 2002 | 8% |
| 2003 | 160% |
| 2004 | 145% |
| 2005 | 50% |
| 2006 | 150% |
| 2007 | 130% |
| 2008 | 72% |
| 2009 | 139% |
| 2010 | 126% |
| 2011 | 129% |
| 2012 | 205% |
| 2013 | 147% |
| 2014 | 295% |
| 2015 | 241% |
| 2016 | 201% |
| 2017 | 185% |
| 2018 | 197% |
| 2019 | 380% |
Despite Eric's down years, he still had positive returns of 6% and 8% in 2001 and 2002, respectively. During the Great Recession of 2008, how did he fare? 72%.
Considering those were his "bad" years, that's quite impressive. The expectation of most passive investors is to achieve long-term returns within that range. Although his method isn't exactly passive, he does all the data-crunching for you; all you have to do is execute the trades when he posts stock picks.
Additionally, Eric provides a running list of his actual daily returns for the past six weeks. You can find a full overview of what's happening on the list, which is updated daily.
In addition, he is transparent and honest about the fact that past performance does not guarantee future success. It is certainly encouraging to see his returns over the past 20 years.
Features of Mindful Trader
You probably want to make sure you are getting your money's worth when you pay a monthly subscription fee for a service. Here are some of the features that Mindful Trader has to offer.
Service Focuses Primarily On Stock Picks
The service focuses primarily on stock picks. As a general rule, you can expect to receive six to eight picks per week, but this can vary considerably. There may be no picks in some weeks, while in others you may see a double-digit number of selections.
There are several different components to each trade alert. When you receive an alert, you will see the following:
Bought or shorted. A ticker such as "Bought WMT" or "Bought ETN" indicates the stock he purchased. Please note that there may be times when it says "shorted" instead of "bought," since he does short selling. The majority of picks will, however, be for purchases.
Sale Price. Immediately following the "bought" or "shorted" indication is the sale price. It is the price at which he either purchased or sold the stock.
The target price. For him to take action, the stock must reach this price. A stock that he just purchased must reach the profit target before he can sell it for a profit. Before he can buy back the stock in the case of a short, the price must fall to the target.
Stoploss: Every active trader uses this tool. You can place a stop-loss at a certain price if the stock moves in the opposite direction from the direction he expects (and in the opposite direction from the direction it must move to turn a profit). As a result, you will be able to automatically sell (or buy) at a certain price to cut your losses, before moving on to the next trade.
The picks are simple, straightforward, and easy to follow, as you can see.
In the snippet above, you can see Eric sometimes deals in MES futures (indicated by /MES). The trading process is similar to that of buying and selling shares of the S&P 500, however, leverage is used.
This makes them riskier, and futures are particularly speculative. Regardless of whether you feel comfortable with that style of trading, you could always ignore them; the other trades should still make the service worthwhile.
Prices of Mindful Trader
Mindful Trader is available for $47 per month. The cost is higher than a buy-and-hold service, such as The Motley Fool, but it is less expensive than a day trading service, such as Investors Underground. Accordingly, Mindful Trader's expected returns are in line with those of those other services, as well, so the pricing seems to be appropriate.
Furthermore, Eric spent $200,000 developing the service, so you are getting a great deal. There is currently only one monthly plan available.
Mindful Trader: Is It Right For You?
Mindful Trader is not appropriate for everyone, as with any service. The following are the types of people who would benefit the most from it:
People who wish to maximize their returns but lack the time, risk tolerance, and capital to engage in day trading
Those who prefer to take a data-driven approach to the process
Overall, Mindful Trader provides a solid performance through easy-to-follow stock picks. It has been proven year after year that Eric's approach works as a result of his honesty and transparency.
Mindful Trader might also appeal to you if swing trading is your thing.
FAQs
Would you like to learn more about Mindful Trader and how it fits into your investment strategy? Below we provide answers to the most frequently asked questions.
Mindful Trader: Is It Legit?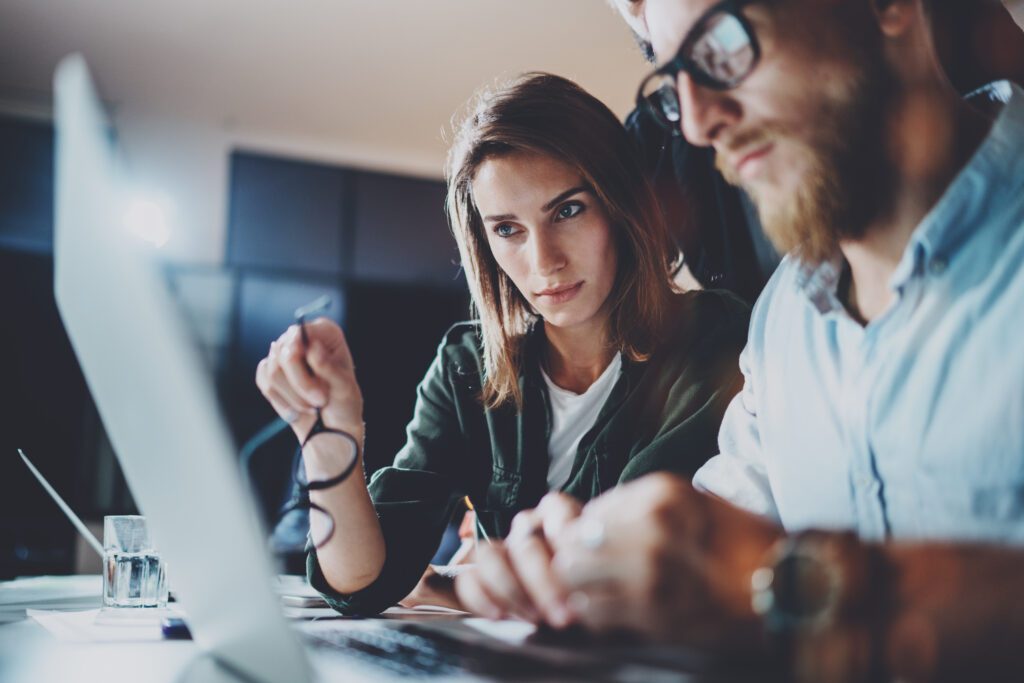 Mindful Trader does not have access to any of your funds or investment portfolio when you sign up for an account. Creating an account does not require any sensitive information, only your email address.
In essence, Mindful Trader provides swing trading alerts that you can emulate through your usual broker. It is perfectly safe to use Mindful Trader since it does not provide access to your portfolio.
Mindful Trader Is Available On Mobile Devices?
There is currently no dedicated mobile app for Mindful Trader as it is a relatively new service. The platform is not optimized for mobile devices, even though alerts can be accessed via mobile.
It is recommended that you use the platform on a desktop or laptop computer to ensure the best experience.
Does This Company Focus On Penny Stocks?
Similar platforms tend to focus on penny stocks. A micro company's stock is priced at just a penny. Unfortunately, these are vulnerable to "pump-and-dump" schemes, which makes many swing traders susceptible to missing the rush and purchasing at a high price.
This is why Mindful Trader focuses on large-cap companies, which are less likely to experience wild fluctuations that could result in swing traders losing money.
Is It Useful If You Have A Full-Time Job?
It is common for stock alert services to focus on trades that require immediate action. When you miss the alert, you will either be left holding the bag or you will have to wait for the next opportunity.
It has been reported that the stock alerts triggered by Mindful Trader utilize preset profit and loss points, which makes them extremely low-maintenance. Taking advantage of Mindful Trader does not require you to be glued to your computer for more than a week at a time.
How Do You Get Started?
In addition to signing up for the service, you will need a brokerage account and some cash. As an example, Eric uses TD Ameritrade, but you may use any brokerage firm of your choice. Even though it is possible to emulate Eric's strategy with a less substantial starting capital, he recommends that you start with at least $10,000.
Although that might seem like a lot, it is important to keep in mind that The Mindful Trader charges a flat monthly fee. The greater your portfolio, the more beneficial it is to use a service that charges a flat monthly fee.
Since they don't charge a percentage of your portfolio, your fee never increases. It makes sense to charge a flat fee since The Mindful Trader is not managing your portfolio for you.
Mindful Trader
Mindful Trader Review
The Mindful Trader service focuses on swing trade alerts for the stock market. This company provides swing trading alerts that you can emulate through your usual broker. It is perfectly safe to use Mindful Trader since it does not provide access to your portfolio. However, for new operators, it can be a bit expensive.
Comments Rating
( reviews)