IncFile is one of the more established LLC service providers, having helped to launch at least 250,000 businesses since 2004.
IncFile pride themselves on their transparency. You'll encounter no hidden fees, and you won't be locked into a contract either.
You could set your business up with LLC for as little as $0 plus the state fee.
IncFile doesn't just set up your business and leave you hanging, though. This company provides after-support, too.
This leading LLC company formation provider is a one-stop-shop for all your company set up needs, then.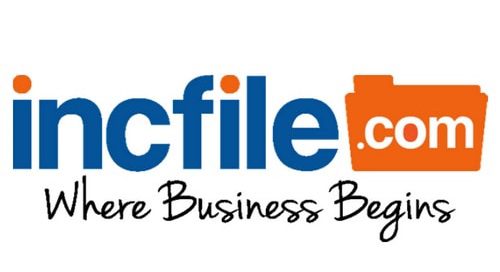 [star rating = "4.75"]
What Is IncFile?
IncFile is a Houston, Texas firm that started out in 2004.
Having formed over a quarter-million businesses, this company provides a swift and comprehensive business start-up service.
The founders of IncFile saw that setting up a business shouldn't cost the earth. At the time, forming a company involved hefty attorney fees and endless paperwork.
Being entrepreneurs themselves, and having been through the arduous process as well, they saw they could make the start-up process smoother and more economical.
The service proved to be a hit with start-up entrepreneurs who wanted to save on costs and time.
If you're creating a start-up, IncFile packages include the following services:
Free Business Tax Consultation
Lifetime Company Alerts
Lifetime Customer Support
Next Business Day Processing
Online Access to Incorporation Documents
Online Order Status Tracking
Preparation & Filing of Articles
Registered Agent Service (1st Year FREE)
Verify Company Name Availability
IncFile Packages
Pricing structure depends on your state. They offer three grades of package graded as Silver, Gold, and Platinum.
Silver (FREE excluding state fee)
IncFile offers a free LLC formation service. You pay only the state fee.
This service includes:
One year FREE registered Agent Service
Preparation and filing of Articles of Organization
Unlimited Name Searches
Gold ($149, state fee not included)
For only $149, they offer a more comprehensive service which will save you even more costs down the line.
The gold package includes everything in the silver package, as well as the following:
Banking Resolution
Business Banking Account
Business Tax Consultation
EIN Business Tax Number
Express Shipping
IRS Form 2553
Lifetime Company Alerts
Online Access Dashboard
Operating Agreement
Unlimited Phone & Email Support
Platinum ($424, state fee not included)
The upscale package will take all the pain out of starting your business. If speed is of the essence, this is the package for you. T
The platinum package offers everything that's offered with silver and gold plus:
Business Contract Templates
Domain Name + Business Email
Expedited Filing
FedEx Delivery
While IncFile might be one of the pricier options, it's a matter of gauging how they compare to less expensive set-up companies.
Let's take a look at the leading benefits and drawbacks, then.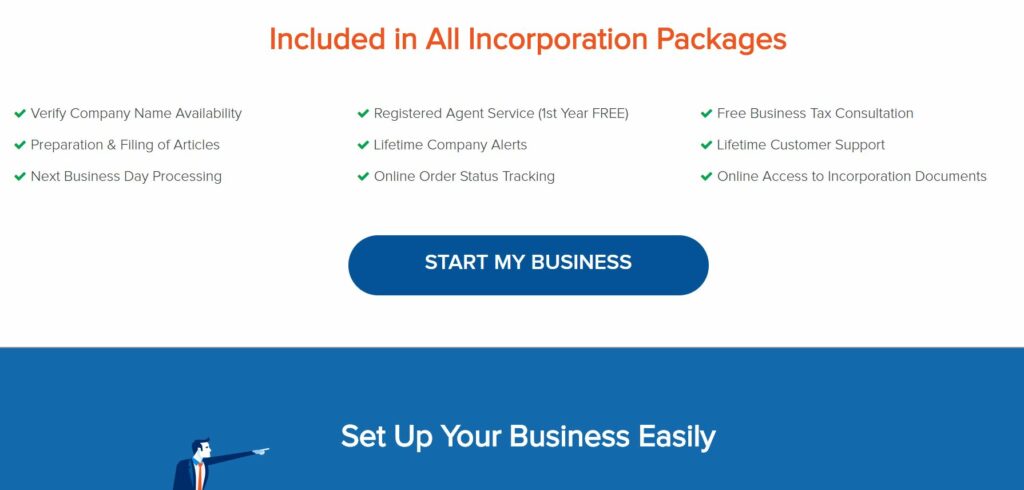 IncFile: Pros
Customer testimonials show a high rate of satisfaction with their service
Transparent pricing structure and no hidden costs
Pricier options offer a fast-track filing service with unlimited customer support
FREE silver package
Business contract templates in the Platinum package will give you peace of mind and huge savings on legal costs
Quick and easy service
Shopper-approved
BBB-accredited business
Order tracking is available
IncFile: Cons
Pricier than other LLC start-up providers
What Is IncFile Customer Service Like?
If you opt for the Gold or Platinum package, you get access to unlimited phone and email support.
If you just go for the Silver package, you will still receive great customer service, but it might not be quite so responsive as the Gold and Platinum services.
You can access customer service at IncFile beyond regular business hours.
Choose from multiple channels of communication to get in touch the way that suits you. From email and phone to Live Chat, you can raise a customer service representative almost any time.
You can message support via their website here.
You can phone them on the following number from 9am to 6pm Central Time on weekdays.
IncFile: Customer Opinion
Overall, it scores pretty highly on customer experience.
We've scoured the internet for online reviews and find that it is one of the best LLC formation providers in comparison.
It appears that Andrea and Maria in customer support are providing stellar service. However, there seems to have been a few that have slipped through the net. One or two claim to have received no response. But, always bear in mind that not all reviews are genuine.
Longer-term customers seem to be pretty satisfied with IncFile's service.
On the whole, 75% of customers have given IncFile five-star reviews.
FAQ
1) How long will it take to form an LLC?
Forming an LLC will depend on which state you are basing your business, as requirements vary from state to state.
Typically, you can expect the process to take around 4 to 5 weeks.
2) How much will it cost to form an LLC?
This depends on which state you will form your company. Fees vary greatly as each state has different requirements.
If you go for the Silver package with IncFile you only have to pay the state fee.
3) Is the Silver package any good?
Yes indeed. Don't be put off just because IncFile don't charge for this service. If you need a basic set-up you shouldn't have any problems and you'll make great savings.
The Verdict
Overall, Incfile are one of the best in the industry.
That said, delivery hasn't been 100% all of the time. Their customer service is largely pretty swift and professional.
We strongly recommend IncFile if you're looking for a no-nonsense LLC formation provider.
Clearone Advantage
,
Credit Associates
,
Credit 9
,
Americor Funding
,
Tripoint Lending
,
Lendvia
,
Simple Path Financial
,
New Start Capital
,
Point Break Financial
,
Sagemore Financial
,
Money Ladder
,
Advantage Preferred Financial
,
LoanQuo
,
Apply.Credit9
,
Mobilend
IncFile
IncFile Review
Overall, Inc File are one of the best in the industry. That said, delivery hasn't been 100% all of the time. Their customer service is largely pretty swift and professional. We strongly recommend Inc File if you're looking for a no-nonsense LLC formation provider.  
Comments Rating
( review)