Decluttr is an online marketplace for CDs, DVDs, games, books, LEGO, and technology. They act as the middleman, so you do not need to manage listings, pay for shipping, or connect with buyers.
In your home, is there an area where clutter tends to accumulate?
The spare bedroom is the place where you store your Hot Topic band T-shirts and old DVDs. This is the place where clutter accumulates. Instead of Blu-ray discs and old CDs, there are boxes of old technology and books that have not been used in months — some years.
It seems such a waste to throw them out. And you don't really want to give away Blu-ray discs that cost $20 each.
Maybe you've been struggling with what to do with them. Maybe you could sell the tech items, but then you'd have to find a buyer, negotiate, and drive to the post office every time you sell something.
It is possible to sell your items on Decluttr, which is a more convenient option.
This company claims instant cash, free shipping, and fast payouts, so we decided to test it out.
The following is a summary of what we learned.

Decluttr: What Is It?
This company buys and resells your old CDs, DVDs, video games, textbooks, and virtually anything else you have lying around.
More than $300 million has been paid to over 6 million customers worldwide, according to Decluttr. They're accredited by the BBB (Better Business Bureau). The company's Trustpilot profile shows it has a 4.4 out of 5-star rating over 23,000 reviews. Decluttr users say selling devices is easy, simple, and fast, and the app and website are intuitive and easy to use too.
Buyers generally complain about getting a lower payment than initially offered for a device, and sometimes they get damaged products.
How Does Decluttr Work?
The process of purchasing and selling used media and technology is simplified with Decluttr.
In particular, they will purchase your used items as follows:
CDs, DVDs, and games
Textbooks
Cell phones
Apple products
Kindles
Wearables (e.g. smartwatches)
Tablets
Video game consoles
LEGO®
With the site, you can get a free instant quote on all your gadgets and cell phones, just choose the make, model, and condition.
For the condition of your device, you have three options:
Good: The device works, has no major damage, and only shows light wear
Poor: The device works fine, but it's scratched and scuffed
Faulty condition: The device might not work at all (major software issues, significant physical damage, water damage, cracked screens, etc.)
The devices that are bent, crushed, or missing parts can't be sold.
Rather than entering each item manually, you can scan the barcode with Decluttr's free app. Lego products should be genuine Lego brand and weigh at least 1.1 pounds.
The tech item will be offered to you immediately if Decluttr is accepting it. If it's not on their list, it means they're not taking it at the moment. A few things they don't accept include vinyl, cassette, and VHS tapes, pirated copies, and promotional items sent by magazines and other publications. They don't accept older iPhone models (iPhone 5 or earlier).
Ship Your Electronics Free Of Charge
You typically have to pay shipping costs when selling directly to buyers on sites like eBay and Amazon. With Decluttr, that's not the case.
After you accept Decluttr's offer, they'll send you a welcome kit with a prepaid shipping label. Just pack your stuff up, print the label, and ship it via UPS at one of the Access Points near you.
Higher Prices Than The Competition
The prices on Decluttr are pretty high compared to similar sites.
The way in which each site evaluates the condition of your phone varies from site to site, so you might get a slightly higher offer if you still have the original packaging, charger, or additional accessories with your phone.
| | Apple iPhone 11 64 GB | Apple iPhone 12 Pro 128 GB | Samsung Galaxy S10 128 GB | Samsung Galaxy S20+ 128 GB |
| --- | --- | --- | --- | --- |
| Decluttr | $257 | $552 | $132 | $270 |
| Buyback Boss | $256 | $548 | $133 | $278 |
| Gazelle | $271 | $571 | $122 | $296 |
| Amazon Electronics Trade-In | $195 | $430 | $103 | $220 |
| BuyBackWorld | $235 | $430 | $115 | $250 |
Payment Options
The day after your shipment arrives, Decluttr will inspect everything, wipe your tech devices off any personal data, and pay you.
Your payment options include direct deposit, PayPal, check, or a donation to your favorite charity.
Decluttr Convenience
The ultimate goal of Decluttr is to make money on the items it buys. If it didn't, then it wouldn't stay in business. That means you might make less money than if you sold your own stuff.
What you lose in earnings, you make up for in time. You don't have to spend time creating accounts, creating listings, writing descriptions, communicating with buyers, or getting scammed.
Is The Offer You Receive What You Are Actually Paid?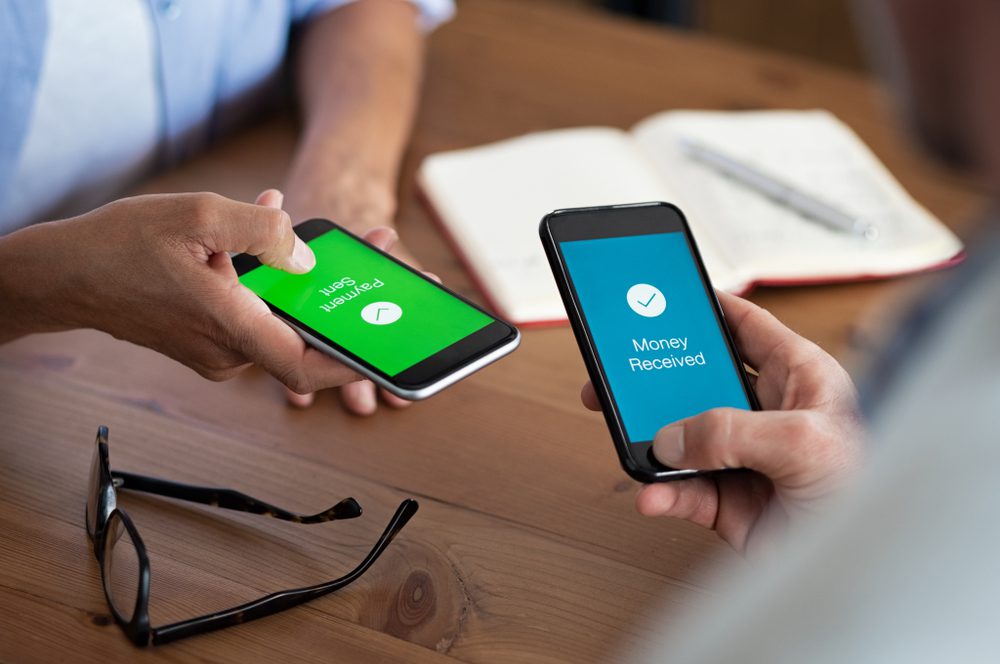 Whenever you enter the information for your tech devices, Decluttr locks in their offer for 28 days. Once they get your order, they check it out and if it matches your description, they'll give you the full price.
If your device is damaged or doesn't match your original description, Decluttr may revise your offer. If that happens, you have 14 days to request a refund.
You won't get your DVDs, CDs, games, or books back if they don't pass the quality assessment. They'll also check them for quality to make sure they match your description. Maybe you should rethink sending something in if you're not sure it'll pass quality control and you don't want to part with it for free.
How Much Can You Earn With Decluttr?
What you make with Decluttr depends on the quality, number, and type of items you have.
Decluttr can help you get cash for old books, CDs, Legos, and tech devices you're not using. If you have newer tech that you don't use, you might be able to earn even more.
Referral Program
Decluttr gives you top dollar for your tech devices, books, CDs, and other items, but you can also earn an extra $5 if you refer your friends. Your friend will get a $5 credit if they complete a trade if you share your unique code with them on social media, text, email, or in person.
You can refer to as many friends as you want.
How To Be More Successful With Decluttr
There's a chance for even your most unsellable stuff.
Nonetheless, you'll want to follow these best practices to get the most out of your goods.
Barcodes are required on all items.
Make sure the covers, disc artwork, and sleeve notes are in good shape.
You should get the original instructions and artwork with your game.
The condition of electronics and tech devices must match the report.
Decluttr reviews every item before they finalize their offer. If you don't describe it correctly, they may lower your offer or even send it back to you. You'll likely get a lower offer or don't qualify for an offer if you say your old phone is in "good" condition when Decluttr reviews it, or it may not qualify.
Summary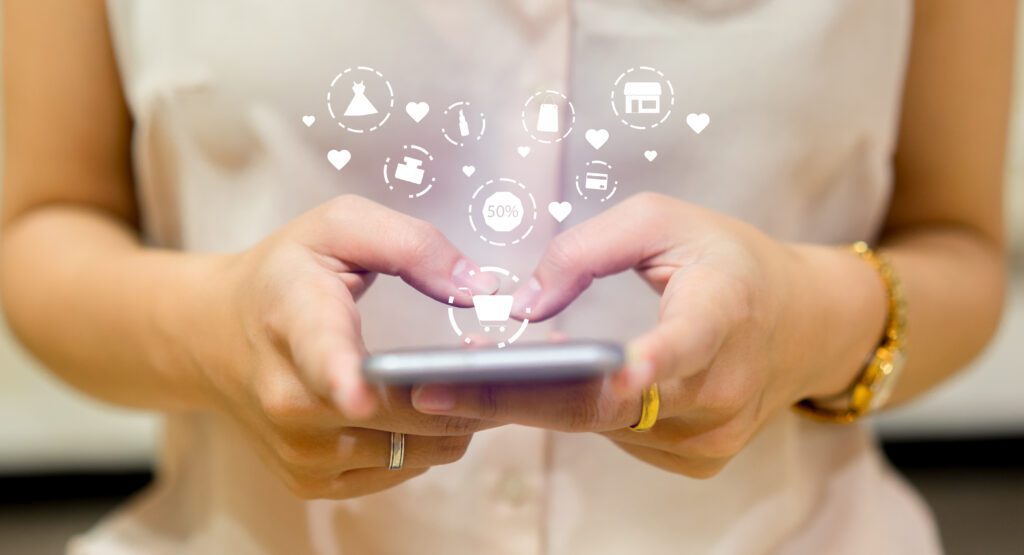 If you are looking for a convenient alternative to selling directly to buyers, then Declottr is a great choice. The app offers a free instant valuation on all your items, which means that if you are honest about the condition you will know how much money you will earn before you send anything.
Using Decluttr, you simply have to scan barcodes, print shipping labels, and drop off your box at UPS to sell your items. There are a few downsides to their quality assessment program, including the fact that any media items (books, CDs, DVDs, games, etc.) that do not pass the quality assessment will not be returned. There are very few disadvantages to trading in your electronics with Decluttr as long as you are willing to risk a few cents in exchange for the convenience of not having to sell anything yourself.
Decluttr
Decluttr Review
Decluttr is an online marketplace for CDs, DVDs, games, books, LEGO, and technology. They act as the middleman, so you do not need to manage listings, pay for shipping, or connect with buyers. There are very few disadvantages to trading in your electronics with Decluttr as long as you are willing to risk a few cents in exchange for the convenience of not having to sell anything yourself.
Comments Rating
( reviews)