Ad Disclosure: We earn referral fees from advertisers. Learn More
Netflix Docuseries "Tinder Swindler" Chronicles the Life of Simon Leviev, a Con Artist who Scammed Women Out of Thousands of Dollars
Netflix has released a new documentary series called Tinder Swindler. The show tells the story of Simon Leviev, a con artist who scammed women out of thousands of dollars by pretending to be someone he was not online. If you're interested in online dating safety or just want to see a fascinating true-life crime story, then be sure to check out Tinder Swindler on Netflix!
True crime documentaries have a huge fan base worldwide, but with over 45.8 million hours of views from around the world, Netflix's newest crime thriller "Tinder Swindler" has broken all previous records. Within the first week of its release, the movie based on a real-life con artist not only peaked in the top 10 in approximately 92 countries worldwide but also became the first documentary to have topped the platform's global most-watched list.
Presented like an expose and an investigation story, the documentary focuses on the horrors of dating apps while featuring the real-life story of Shimon Hayut – the conman. Dating apps like Tinder have become a popular platform for people of all ages to look for romantic partners for themselves. However, while they have been successful for many couples worldwide, the platform has recently also become an opportunity for people to fool fellow users.
Online scams and cyber-crimes such as cat-fishing, identity theft, and serious frauds leading to threats and even rape cases, through online dating apps have increased about 3 times in the past few years. It has been recorded that 1 in 7 profiles on such platforms is fake, and according to stats, approx. 25,000 scammers are active on the web at any given time of the day.
Netflix's recent release is also a story about a dating app scammer who conned several women. If you have not watched the true-crime thriller already, let's tell you more about the Tinder Swindler.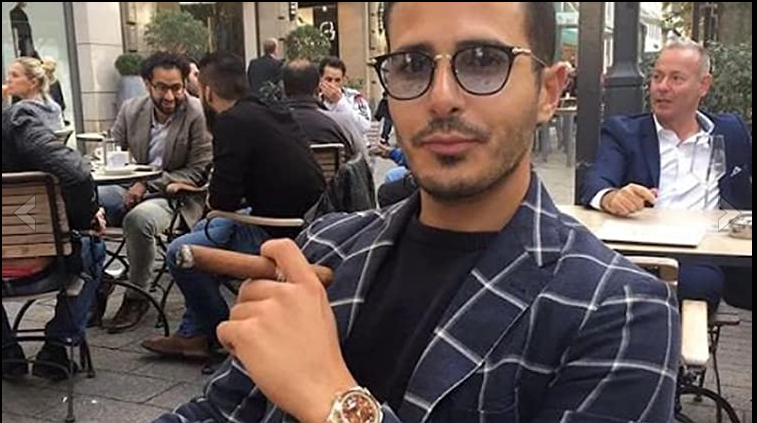 Why is the Movie Named Tinder Swindler?
The Tinder Swindler is a very self-explanatory name. Netflix named this 2-hour long documentary "Tinder Swindler" because it features a fraudster – a swindler, who deceived and conned multiple women and took their money using the popular dating platform Tinder. Hence the name: Tinder Swindler.
Who is the Tinder Swindler?
Known worldwide as Tinder Swindler, Simon Leviev is an Israeli conman. He was born Shimon Yehuda Hayut in Israel but moved to the USA at the age of 15 where he began his criminal career. He was involved in various minor crimes and frauds throughout his early life. Even during his teens, there are reports that he was kicked out of his own family friend's house for misusing their credit cards and playing different scams with them.
Shimon has a vast history of crimes and arrests. From 2011 to 2017, he was involved in multiple thefts and forgeries – and has been arrested multiple times as well. In 2011 he was arrested for cashing cheques he stole while babysitting a family's child and fled to Europe after this incident. In 2015, he was arrested again and sentenced to 3 years in Finland's prison for scamming multiple women. He got out from there using forged Israeli identity cards and flight permits.

In 2017, he returned to Israel and was charged for similar crimes again, after which he fled back to Europe. He traveled across multiple countries, assumed various identities, and conned numerous people. During all these years his most popular scam, second to the one he pulled off via Tinder, included exploiting several women using the identity of "Michael Bilton" in Germany. In 2019 he was arrested by Interpol for using a forged passport in Greece but was released due to the Coronavirus pandemic. As of now, Shimon Hayut is a wanted criminal in various countries like Norway, Sweden, and the UK for committing numerous frauds and forgeries.
From Shimon Hayut To Simon Leviev
Simon Leviev is an identity used by Shimon Hayut to con women through Tinder. He officially changed his name to Simon after he fled to Europe the second time. There he claimed to be the son of the popular Russian-Israeli billionaire Lev Leviev, who is known as the "King of Diamonds" for his company LLD Diamonds. He wooed women towards himself by showing off his life living as the sole heir of the diamond empire of the Leviev family.
He established a profile on dating apps like Tinder, using the name of Simon Leviev, where he swiped right on women and lied to them. He built his entire profile on elaborate lies about his lavish lifestyle. Women who came forward with these stories recalled their encounter with him and told journalists how he showed them pictures and videos of – what claimed to be – his house, private jet, and designer clothes. The swindler would meet his dates accompanied by – what he claimed to be – his bodyguards because he was "under threat" by his competitors.
The Netflix documentary "Tinder Swindler" features three women; Cecile Fjelhoy, Ayleen Charlotte, and Pernilla Sjoholm, who fell victim to his fraud and came forward to fight back. The documentary begins with one of his biggest targets Cecile Fjelhoy narrating her story – she described what happened to her and stated the entire encounter "felt like a movie".
According to Feljhoy, the two met in 2018 in London, where Simon posed to be a wealthy inheritor and was accompanied by his entourage. However, he later lied to her about receiving threats from competitors and asked her to wire him money several times until she eventually ended up cutting ties with him. He was notorious for the way he charmed women with his extravagant lifestyle, and once he had them trapped in his web of lies, he would extort money which he never repaid.
Where is the Tinder Swindler Now?
Since his last release from prison in 2019, Shimon Hayut has been living his life freely with an active presence on his social media accounts. He is still seen to be living a lavish life featuring designer clothes, private jets, and expensive cars.
He has now become a business advisor since he owns a website that gives people business advice for $300. According to the movie and the journalists, he has "swindled" more than $10 million from people around the world. However, the worst thing is that he has still not repaid the three women who starred in The Netflix Documentary "Tinder Swindler," nor has he repaid any person he scammed previously. In fact, he has announced on his personal Instagram account that he will soon share "his side of the story". There are reports that Hayut also has plans to sue the women and Netflix for defamation and using his name without permission.
As of now, Tinder has officially banned Shimon's profile under the name "Simon Leviev" and other aliases. Similar websites and dating services like Match.com and OkCupid have also followed suit. However, he is not the only scammer out there. If you are an active user of dating applications and services, be mindful of who you meet, trust, and share your money with.
If you're looking for a good laugh or cry (depending on who you are), look no further than Netflix's new movie Tinder Swindler. The film follows the online dating scam of Simon Leviev, a charming but scrupulous con artist who bilks women out of their money by pretending to be interested in them romantically. It's both funny and cringe-worthy to watch Simon manipulate his way into people's lives, only to leave them high and dry when he gets what he wants.
Whether you're familiar with online dating or not, Tinder Swindler is sure to entertain you. The acting is top-notch, and the story is well-paced. If you're looking for a lighthearted comedy that will make you think twice about trusting strangers online, this is it!
Tinder Swindler Review
Tinder Swindler Review
Netflix Docuseries "Tinder Swindler" Chronicles the Life of Simon Leviev, a Con Artist who Scammed Women Out of Thousands of Dollars. Netflix has released a new documentary series called Tinder Swindler. The show tells the story of Simon Leviev, a con artist who scammed women out of thousands of dollars by pretending to be someone he was not online. If you're interested in online dating safety or just want to see a fascinating true-life crime story, then be sure to check out Tinder Swindler on Netflix!
Comments Rating
( reviews)